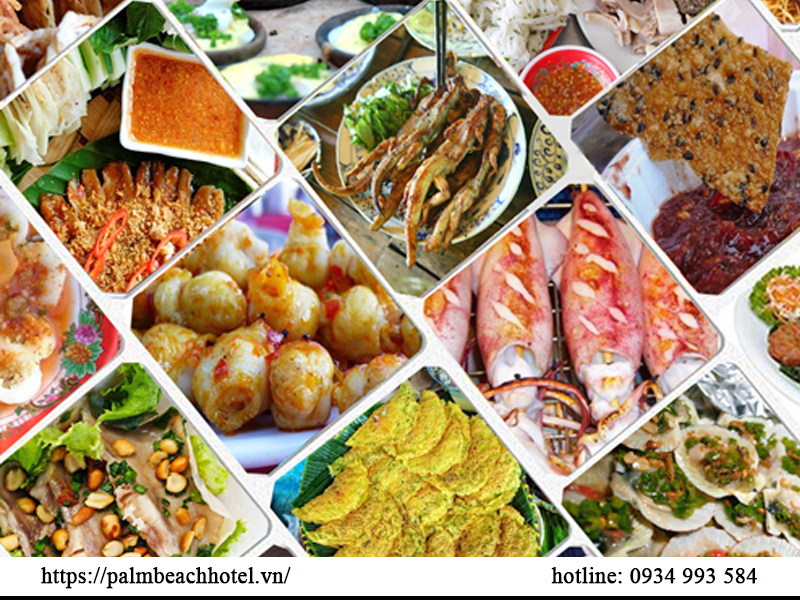 Phu Yen travel experience full and detailed
In the Central region, Phu Yen is a lucky site favored by nature with clean beaches, limitless expanses, and sunshine and breeze. Normally, it takes 2-3 days or more to explore all of the highlights of these destinations. I've included a schedule for exploring Phu Yen below. With this Phu Yen travel experience, you'll have more options for your own vacation.
Where to go and what to do in Phu Yen?
Despite its proximity to popular tourist spots in Vietnam such as Nha Trang, Quy Nhon, and Phan Thiet, it appears that tourism in Phu Yen is underutilized. People immediately think of Phu Yen as an idyllic, untamed, and sometimes uninteresting "country of yellow flowers and green grass," but if you have the opportunity to visit "Nau land," you will entirely change your perspective. Let's look at the tourism attractions in Phu Yen below!
1. Ghenh Da Dia: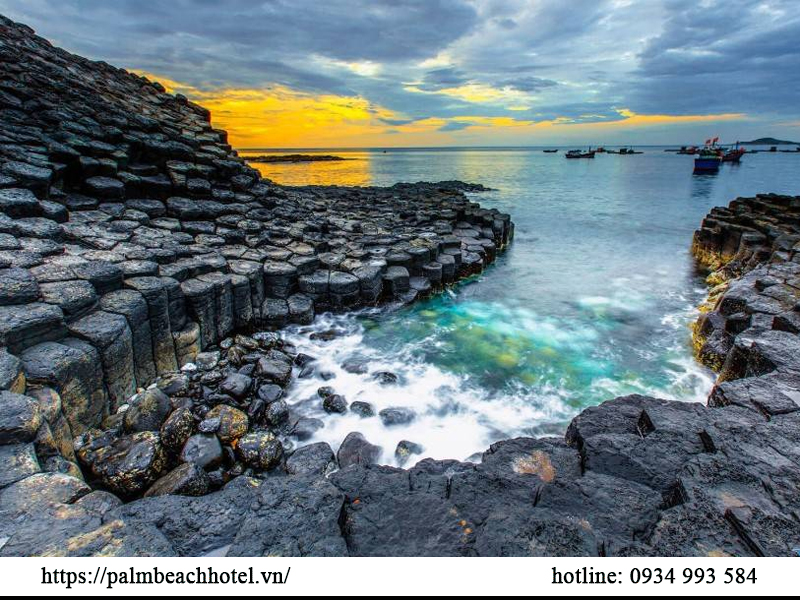 The cylindrical stone blocks placed on top of one other to form a massive black rock beach will astound you. These basalt rocks were generated 200 million years ago when lava from the Van Hoa plateau volcano flowed into the sea and coagulated to form this spectacular natural marvel. Ghenh Da Dia is not only well-known in Vietnam, but it is also one of the world's most unusual natural wonders.
2. Bai Xep: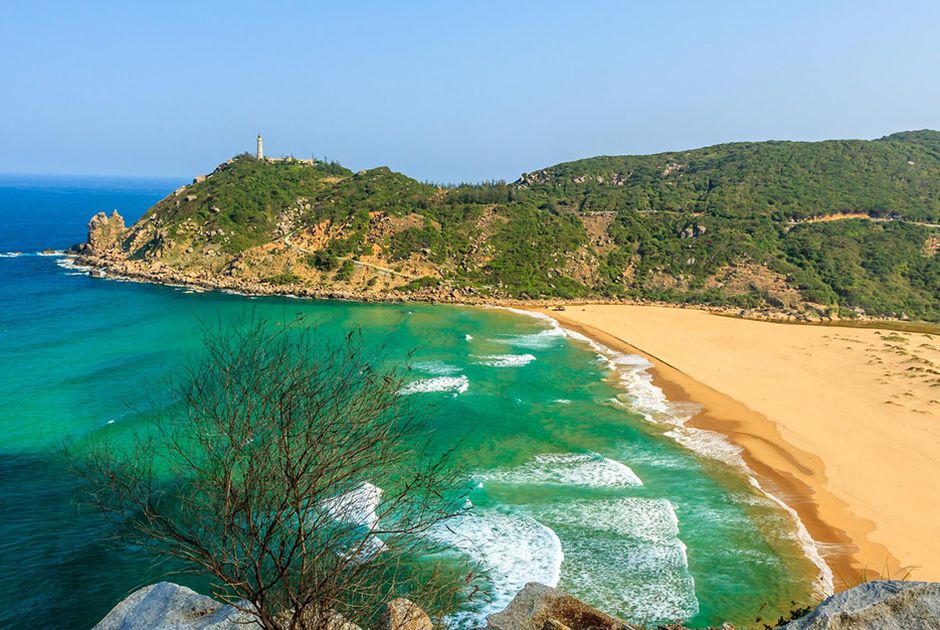 Named after the gorgeous sequences in the film "I see yellow flowers on green grass," it is also the main reason that tourists visit Phu Yen. Bai Xep is less than 20 kilometers from Tuy Hoa city and is relatively easy to get to, self-sufficient Phu Yen tourist, just following the instructions of Google is fine! Although Bai Xep is not long, it has not been touched by humanity, therefore it is quite lovely and pristine, especially the two ends of the beach, which are overhanging cliffs with a romantic cactus garden, which is also a check-point.
3. Mui Dien Lighthouse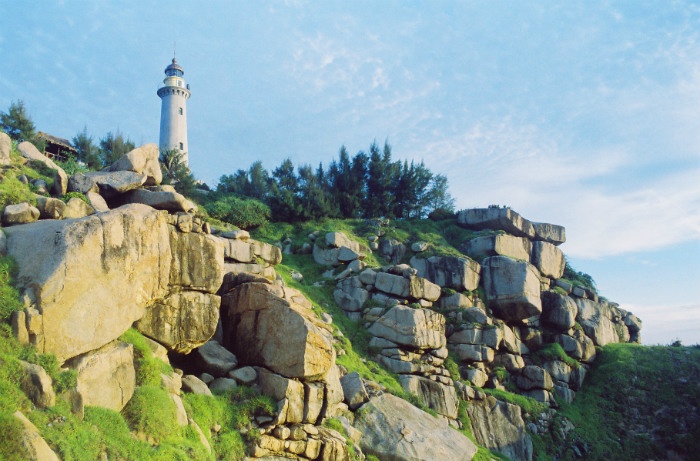 The first dawn location in Vietnam is located more than 30km from the city, yet the coastline route from Tuy Hoa city to here is likely to make you fall in love, especially to approach the lighthouse. You'll have to walk through a little primeval woodland near the tranquil and picturesque Mon beach.
4. Mang Lang Church: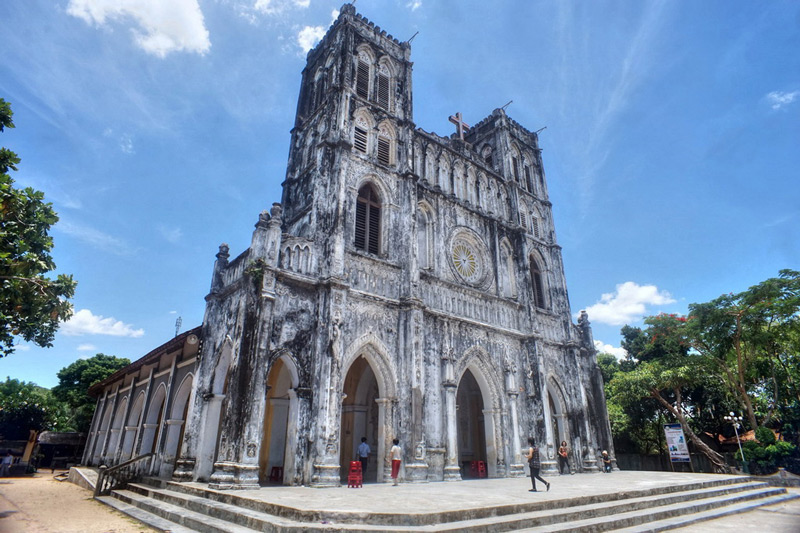 While not as huge or famous as many other large churches throughout the country, this is the church with the longest history and retains many significant historical and cultural qualities from its establishment and development in Vietnam. The church is a beautiful blend of traditional Western Gothic architecture and refined traditional carved designs from our area. This is an important check-in station to visit if you are heading to Phu Yen on your own.
What to eat when visiting Phu Yen?
1. Chicken Rice (Com Ga)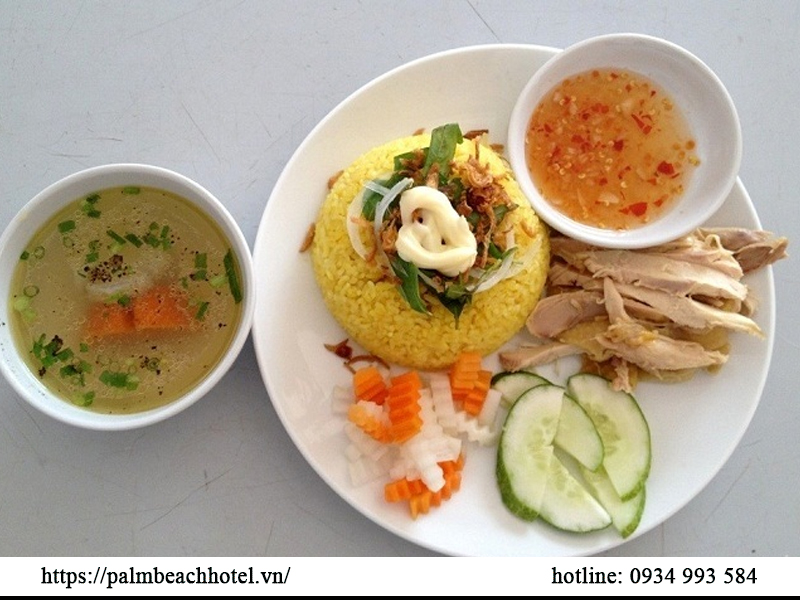 You've just arrived in Phu Yen and are probably exhausted. Let's take a quick break to get some chicken rice. Chicken rice is a popular meal in Vietnam, however, each region has its own version. As an example, consider Phu Yen and its "nearly" neighbor, Hoi An. Unlike Hoi An rice, which is prepared in a rice cooker, Phu Yen rice is cooked directly in a hot skillet with oil, minced garlic, and chicken broth to produce a bright yellow color.
2. Phu Yen Vietnamese Fried Pancake (Banh Xeo Phu Yen)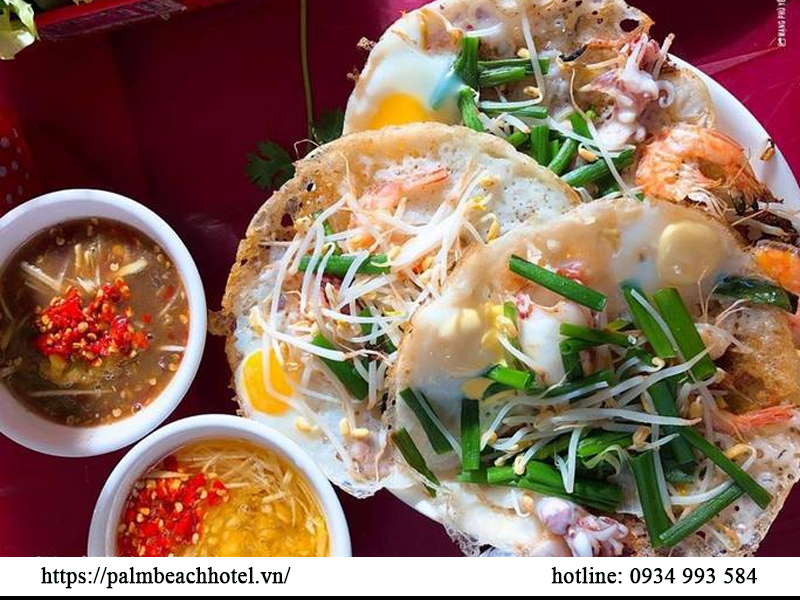 Along with hot water fern cake, fried pancake is a popular delicacy in Phu Yen. Rice flour, bean sprouts, belly pork, shrimp, or squid make an excellent combo. A superb pancake lets you taste the crispiness on the outside and the soft, juicy filling on the inside. This pancake is best served with raw vegetables such as lettuce and other herbs. There are two types of sauces: fermented fish sauce and traditional fish sauce. When you wrap this fried pancake in rice paper and herbs, you know there's not much else to say but dip away!
3. Hot Water Fern Cake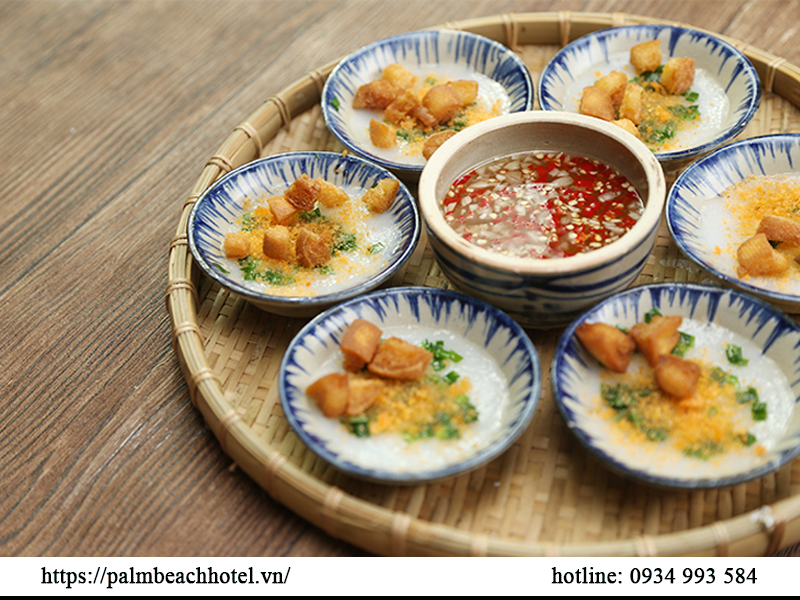 Phu Yen hot fern cake has a great flavor that is neither too sweet nor too salty. It pairs perfectly with crispy fried bread, oiled scallions, and the traditional Vietnamese fish sauce. It's such an addicting dish that even Phu Yen natives admit: "We don't order this dish in bowls or plates." "We get it in TRAYS!" Do you still not believe me? If so, why not come here and see for yourself?
4. Blood Clam of O Loan Lagoon
People claim that if you leave Phu Yen without trying the fish, you've never been to Phu Yen! Furthermore, crimson clams in O Loan lagoon are the most well-known. They are larger than everywhere else, easily captured, and appear on a regular basis. Chefs frequently use them in a variety of meals with a variety of components like as grilled onions, chilis, or tamarind and vegetables.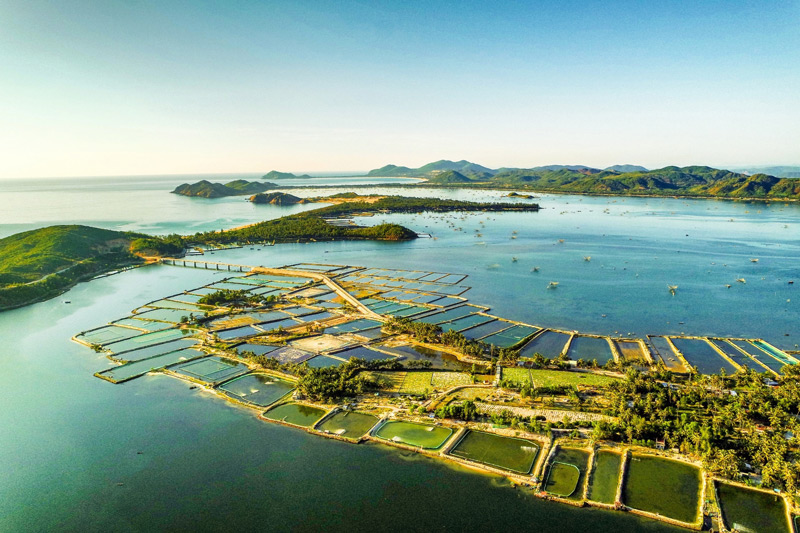 The greatest time to try them is at night when all of the lights are turned on and the streets are less congested. It will be extremely peaceful and poetic to slurp blood clams while sipping a local moonshine (Bau Da alcohol) and viewing the starry sky.
Conclusion on Phu Yen travel guide
The tourist community does not appear to have "cooled" on Phu Yen property. After one excursion, another new and fascinating site is uncovered that no one can resist visiting. Recently, photographs of a vibrant green moss paradise of a fishing village in Phu Yen have spread and been published by the majority of publications and the internet. Many travelers are drawn to this and pack their possessions to travel to Phu Yen to immerse themselves in a fresh atmosphere.