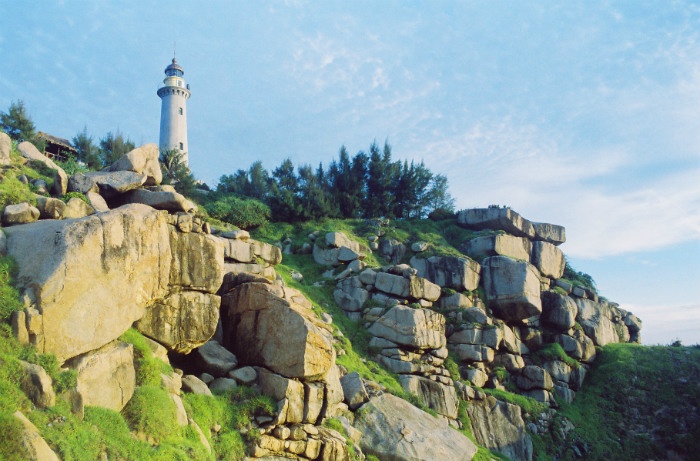 When is the best time to visit Phu Yen?
Phu Yen is another offbeat track destination in Central Vietnam with pristine beaches, busy fisherman villages, glistening mini desserts, mouth-watering seafood and astounding natural landscapes. If you're planning to travel to Phu Yen for a meaningful holiday, you certainly won't be disappointed, for sure. Because you would be attracted by quiet beaches with romantic scenery, isolated islands and marvelous stone cliffs or reefs, Phu Yen is truly a precious gem in Southern Vietnam. Let's find out why Phu Yen is so attractive and alluring and When is the best season to visit Phu Yen in this article.
When is the best season to visit Phu Yen?
The climate in Phu Yen is tropical, which means it is hot and humid for the most of the year. The best time to visit Phu Yen is between January and March to escape the warmest season. Temperatures will be in the high twenties during this time, with little rain. The closer your vacation dates are to summer, the hotter it will become, but rain is still unlikely. If you don't mind the heat, traveling in the summer is ideal because the beaches will be less crowded.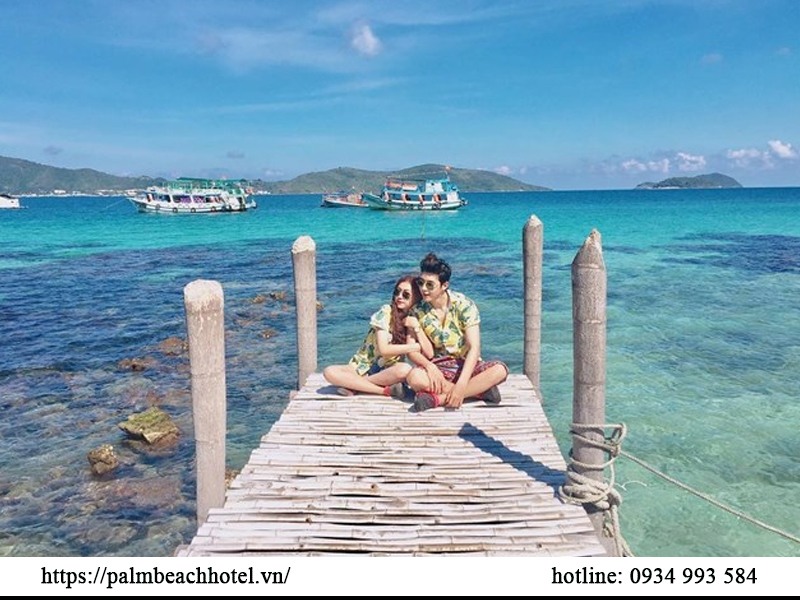 If at all possible, avoid the months of September and December. That is the rainy season in Phu Yen, and you may be caught in severe downpours multiple times a day. You'll still get plenty of sun and nice weather, but be prepared for the odd free rain. Note that inclement weather may make boat journeys difficult during this period (in Phu Yen and nearby provinces), as traveling out to sea would be dangerous.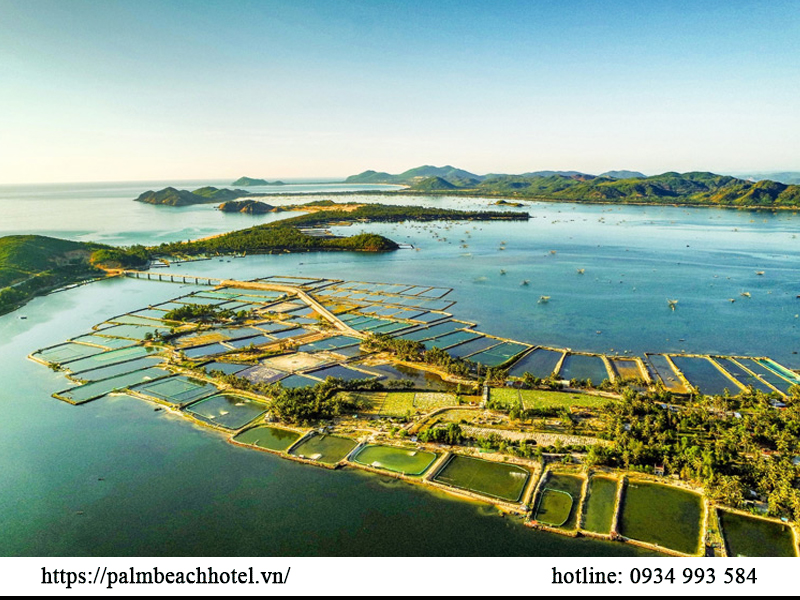 The climate of Phu Yen features two different seasons. September to December is the rainy season. As a result, you should visit this country during the dry season, when rains are less likely to disrupt your Phu Yen vacation. You can also visit Phu Yen during one of the festivals.
Where Should You Stay in Phu Yen?
More hotels, hostels, and homestays are springing up as more people discover Phu Yen. This allows you a variety of options to pick from, ranging from luxury to affordable.
Do you want to treat your partner to a nice room? The Palm Beach Hotel, a four-star resort near the city with a magnificent pool and sweeping views of the ocean, is another option.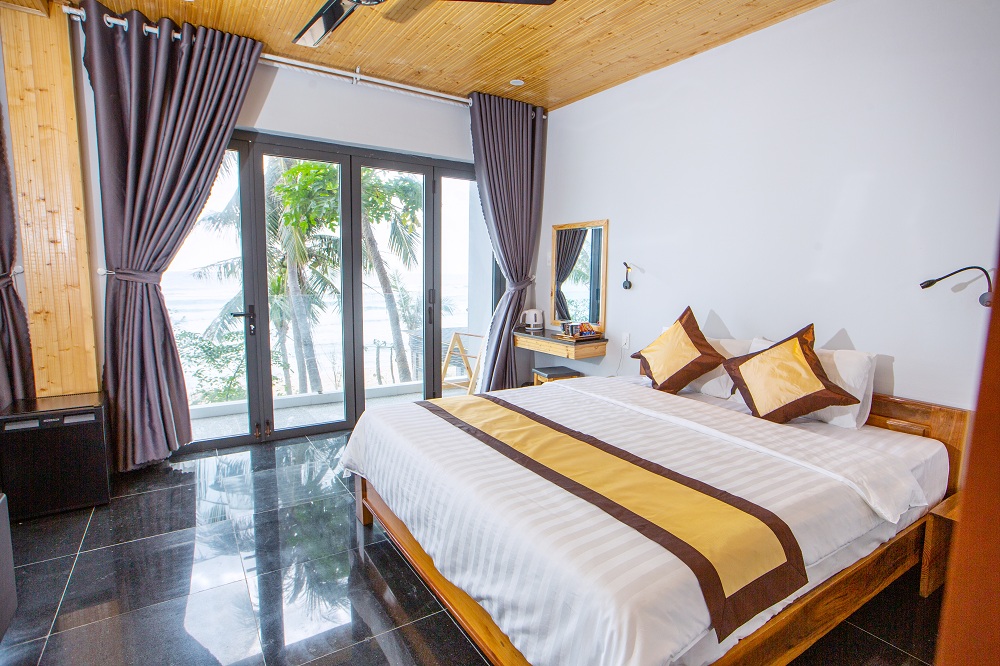 Many travelers admire the Palm Beach Hotel and make it a point to visit it since it has a lasting impression on them. The hotel's interior space has spectacular views and is at a handy position. You will be able to spend quality time with your family and loved ones while living here, removing the weariness and worries of everyday life.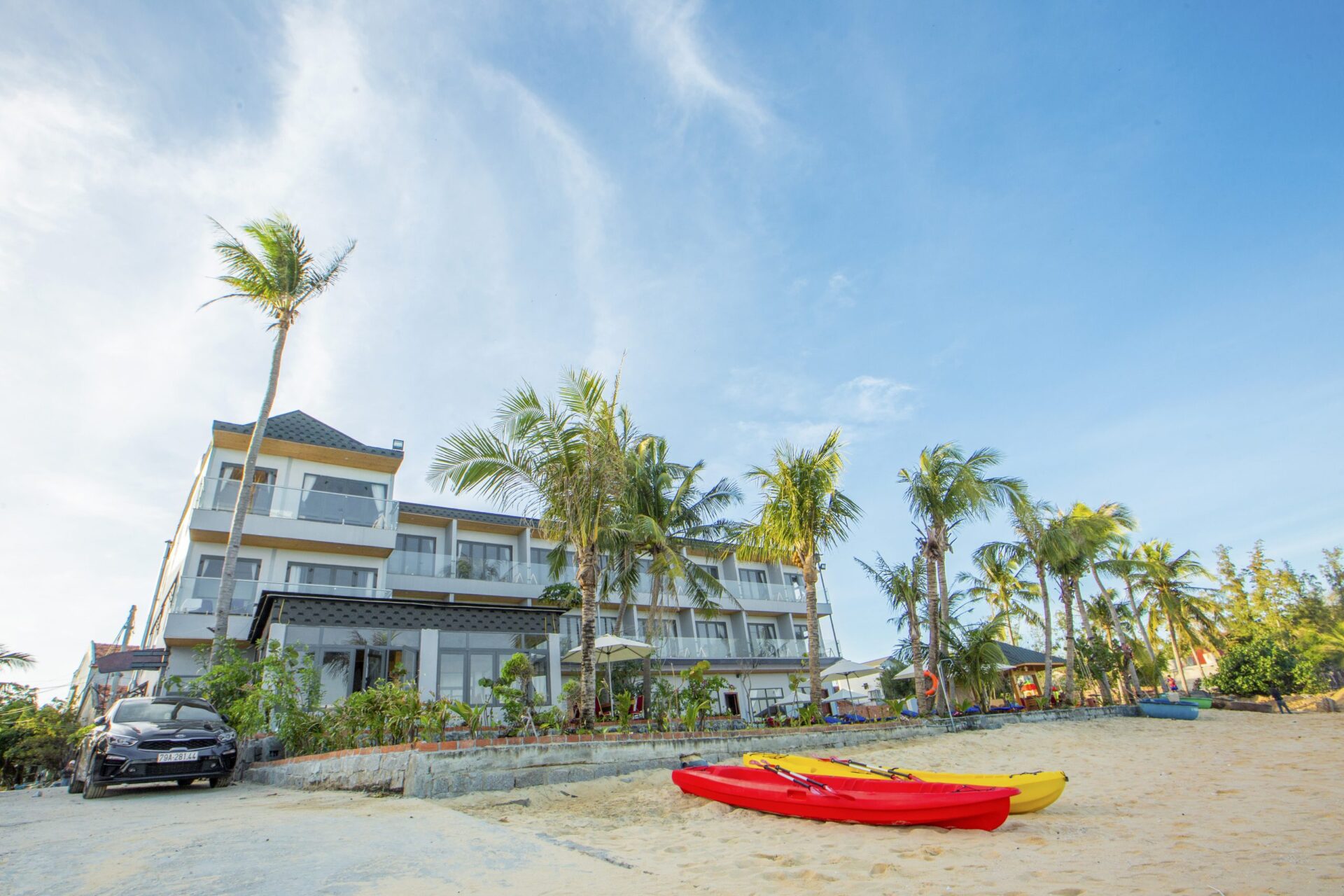 Palm Beach Hotel is unique among the hotels, located directly on Ganh Dua beach, making the hotel room always seem airy and cool. The hotel capitalizes on this advantage by designing and constructing the resort area in an open design style with a view of the sea, allowing tourists to enjoy the warm morning light at any time.
Attractions in Phu Yen
1. Mui Dien – Mon Beach (Dien Cape)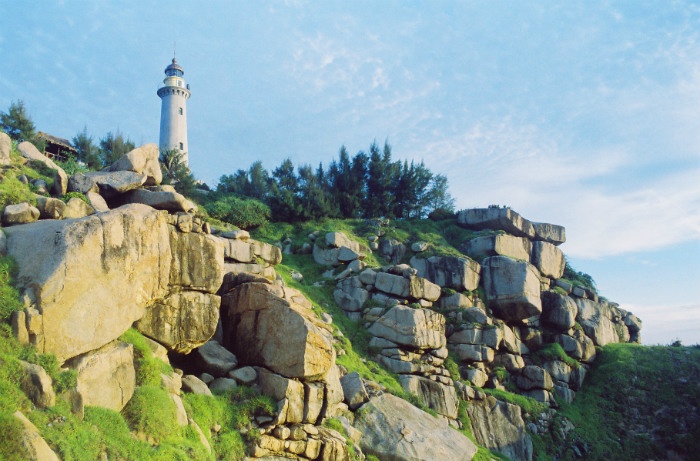 Mon Beach's allure stems from the wilderness, the peace, the comfort, and the freshness that it provides to visitors. Mon Beach is one of Vietnam's most attractive beaches, because of its rocky flat surface and brilliant blue sea. Mui Dien lighthouse is also known as Vietnam's first daybreak, as it is located at the country's easternmost point. Although there are some disagreements about this now, it should be emphasized that witnessing the sky change from sunrise to sunset on Dien Cape should be included in your Phu Yen tour schedule. As Vietnam's first dawn, you must arrive early to view the sunrise; otherwise, you will miss it. If you don't sleep at Mon Beach (at the foot of Dien Cape), you'll need to leave Tuy Hoa around 3:30 a.m. Because you'll have to ascend a mountain road (a step ladder) for more than a kilometer to reach Mui Dien's lighthouse.
Ghenh Da Dia (Da Dia Reef)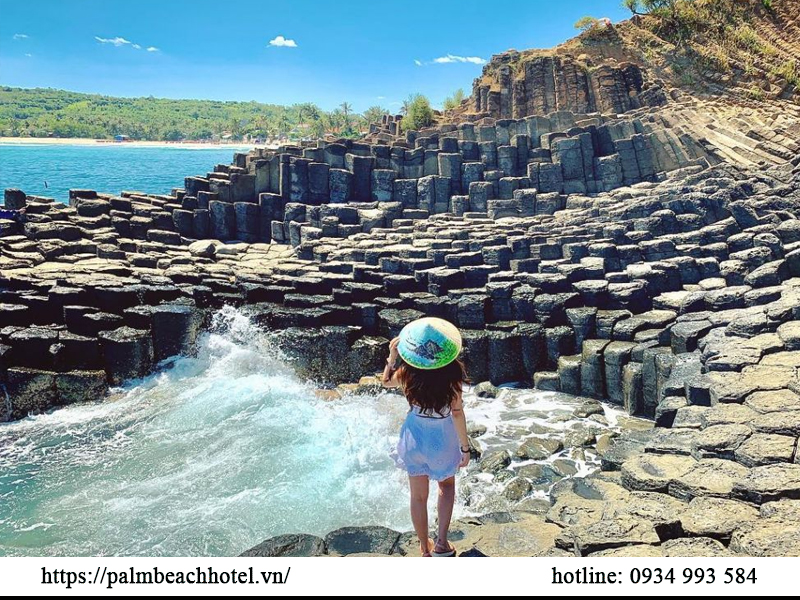 Da Dia Reef, with its structure of rocks stacked like a large honeycomb made by Mother Nature's hands, is always a popular destination, not only for its beauty but also for the panoramic views that travelers may enjoy while standing here. In 1998, Ghenh Da Dia, about 30 kilometers from Tuy Hoa city in Phu Yen Province, was designated a national natural attraction. Bang beach, with its white sand, spread out in an arc, is just close to Ghenh Da Dia. It's also a popular entertainment venue with camping and beach activities.
O Loan Lagoon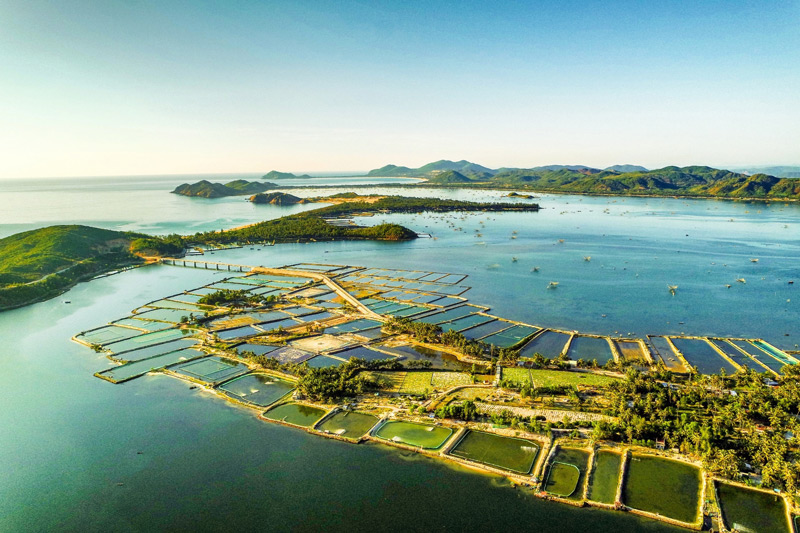 The lagoon at O Loan is around 1200 acres. Take a look at the scenery from Quan Cau Pass; it resembles a majestic phoenix spreading its wings. The most beautiful time to visit O Loan Lagoon is at dusk, when the sun slowly sets over the water and disappears behind the mountain ranges and fishing communities. Visitors to O Loan lagoon must taste blood cockle, a type of shellfish that is regarded a notable dish linked with this location in Phu Yen. O Loan Lagoon's blood cockle is huge, fresh, and processed on the spot.
Conclusion
In the tourism community, it appears that Phu Yen land has hardly "cooled." After one excursion, another new, enticing site is uncovered that no one can resist visiting. Photos of a vibrant green moss paradise in a fishing town in Phu Yen have recently circulated and been featured in most media and on the internet. Many tourists are intrigued by this, so they pack their belongings and travel to Phu Yen to immerse themselves in a new environment.