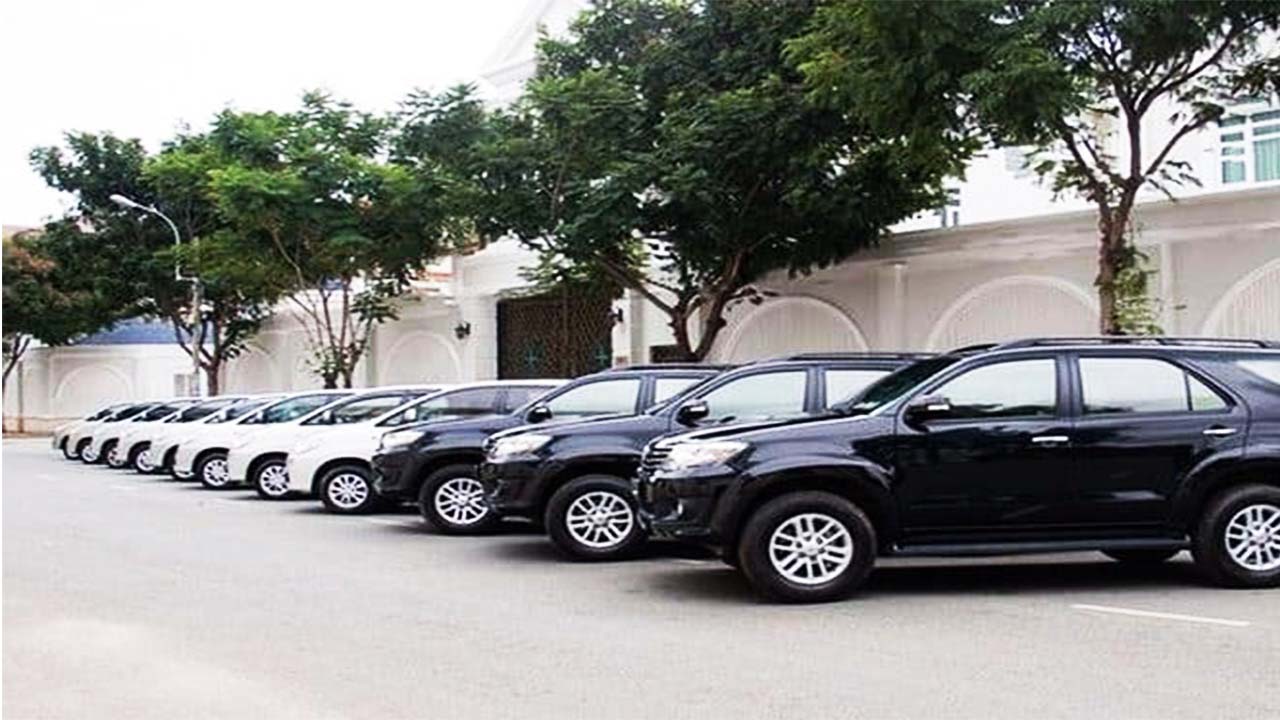 Price list of car rental from Phu Yen
In recent years, Phu Yen tourism has grown tremendously, resulting in a plethora of development services such as restaurants, hotels, Phu Yen tour companies, and so on. Car rental is the service that tourists care about and prefer the most. However, in order to choose a new car, the market price is right, especially the enthusiastic, happy, and experienced driver attitude are the issues that must be noted and cared for to have a complete trip to Phu Yen full of fun. When renting a car in Phu Yen, should you go with a reputable company?
What is the current cost of car rental in Phu Yen? What kind of experience do you need to rent a car in Phu Yen? When visiting Phu Yen, many foreign tourists ask these questions on online forums. Furthermore, Palm Beach Hotel will introduce everyone to the price list for car rental in Phu Yen in this article.
Some information on Phu Yen tourism
Phu Yen is a province in the South Central Coast region of Vietnam, with geographical coordinates ranging from 12039'10" to 13045'20" north latitude and 108039'45" to 109029'20" east longitude; it borders Binh Dinh province to the north, Khanh Hoa province to the south, Gia Lai province and Dak Lak province to the west, and the East Sea to the east. The province's natural area is 5,045 square kilometers.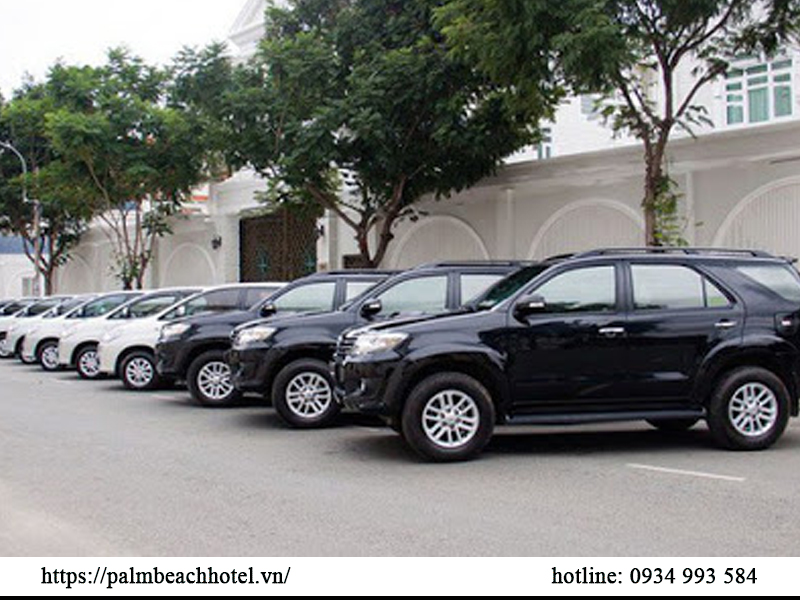 Nature has endowed Phu Yen with many beautiful beaches that captivate visitors, allowing resort tourism and sports on the sea and sand to flourish. The beaches combine mountains, sea, and smooth, gentle white sand; the sea water is always clear and calm, reflecting the casuarina groves and straight coconut forests. Bang beach, Bau beach, Rang beach, Xuan Hai, Nom beach, Tram beach, Tu Nham beach, Om beach, Binh Sa beach, An Hai beach, Phu Thuong, Gun beach, Xep beach, Long beach are some typical beaches. 
Phu Yen also has over 400 hectares of coral reefs, which will be an extremely valuable resource for the future development of marine eco-tourism. Furthermore, hot mineral water sources such as Phu Sen, Lac Sanh, Tra O, and Triem Duc with temperatures ranging from 50 to 700 degrees Celsius are ideal for the development of medical tourism, health rehabilitation, and convalescence.
Phu Yen is becoming an appealing destination for domestic and foreign tourists due to its high tourism potential and friendly people.
How to rent a vehicle in Phu Yen?
If you are traveling to Phu Yen with family or a group of friends to play a long distance game, you should definitely rent a self-driving car because the main benefit is convenience, carrying a large number of people, and being proactive in the journey. However, if you are unsure of how to rent a car at will without being "unjustly" or "losing money," please keep the following tips in mind.
Car rental with self-drive in Phu Yen
To make the procedures go as smoothly as possible, choose a service close to home or in familiar surroundings. Typically, two service packages will be available: self-drive car rental by day and car rental by km. If you choose to rent by the day but limit the kilometers, you should calculate how much more you must pay for the additional kilometers to avoid losing money. Many people recommend renting a car during the day because when traveling long distances, it is common to encounter difficult cases of roads and weather, resulting in a higher number of kilometers than the contract.
Rent a motorbike in Phu Yen
To ensure your safety, you can rent a motorcycle in two ways: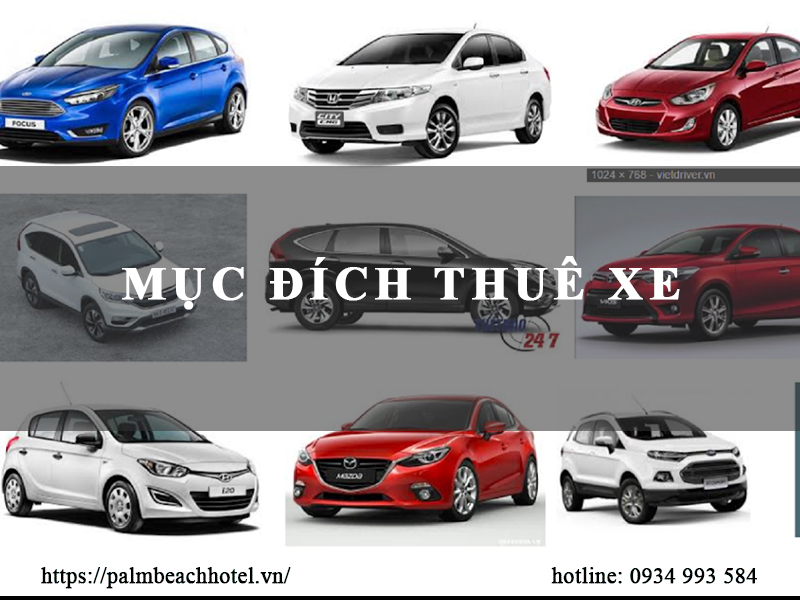 Option 1: Rent a motorcycle at your place of stay. Currently, most places to stay in Phu Yen, such as homestays and hotels, offer motorbike rentals; you should rent here because you are the customer, and services like this are very good and reasonably priced. There are places where you can book a room and rent a motorcycle for free. As a result, if you intend to rent a motorcycle, please contact the location you have reserved in advance to ensure the best preparation and service.

Option 2: Rent a motorcycle from a reputable address in Phu Yen; most of these places deliver motorcycles to the location, and the process is simple and quick. Tung Sang, Lien Cuong, and other reputable motorbike rental locations are recommended by Phu Yen Tourist.
List of car rental rates to Phu Yen
To encourage customers to participate more actively in the car rental process, the following is a price list for renting a car from Saigon to Phu Yen: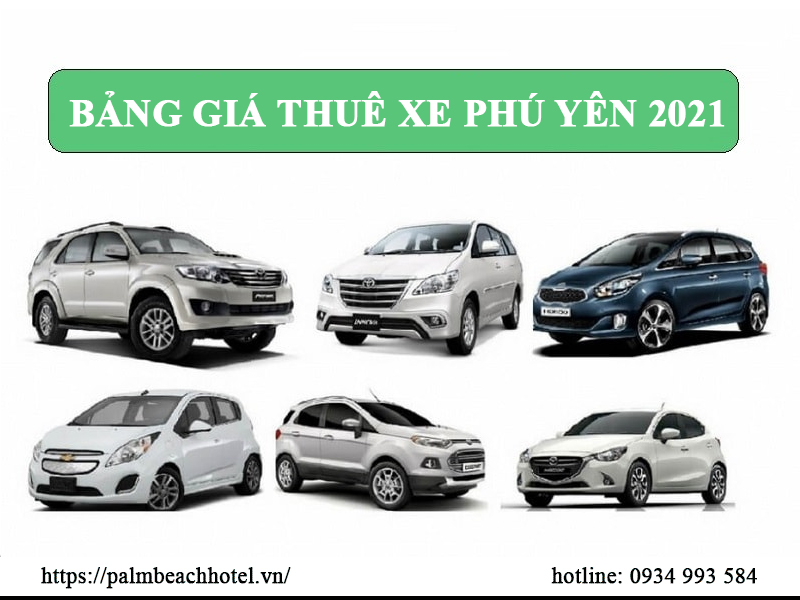 Renting a four-seater car costs 8,500,000 VND.

The cost of renting a 7-seater car is 9,000,000 VND.

Renting a car with 16 seats costs 10,000,000 VND.

The cost of renting a car with 29 seats is 13,000,000 VND.

The cost of renting a car with 45 seats is 17,000,000 VND.
Renting a car to travel is always the current trend. The above are some basic items or price lists to consider when renting a car in Phu Yen. Allow Palm Beach Hotel to assist you in having a more complete vacation. I wish you a joyful, complete, and unforgettable trip to Phu Yen in this land.