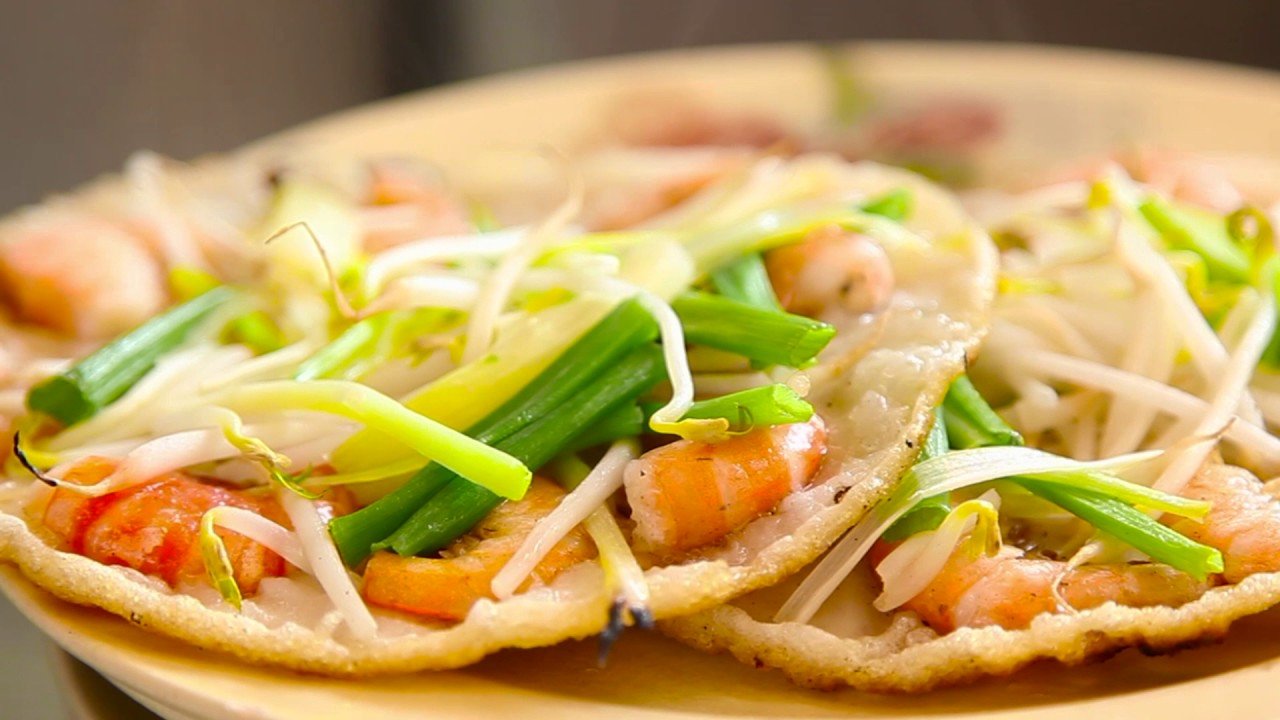 Phu Yen snacks that you must try at least once
Many tourists related Tuy Hoa, Phu Yen with dishes such as Phu Yen chicken rice, shallot soup, Phu Yen pancakes, and rich and diverse Phu Yen seafood restaurants. Not only that, but Phu Yen also has interesting and appealing snacks to enjoy with friends or simply as a traditional local dish in this beautiful coastal city. Not only does tourism visit scenic locations, but it also discovers delicious food and Phu Yen specialties. Let's try the unique Phu Yen snacks here.
Pancakes – Banh Xeo
Banh xeo is not only found in Phu Yen. However, Phu Yen pancakes are distinguished by a distinct flavor. The pancakes here are made with a tiny mold, and the filling is made entirely of bean sprouts and seafood (usually shrimp or squid or other seafood). It may appear simple, but once you try it, you'll understand why banh xeo is always mentioned when discussing the best Phu Yen snacks.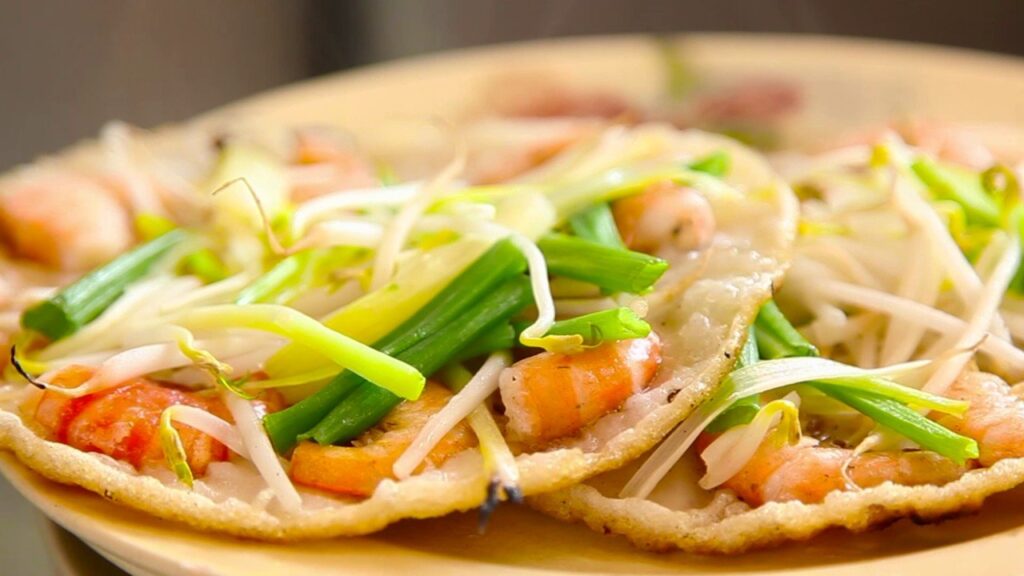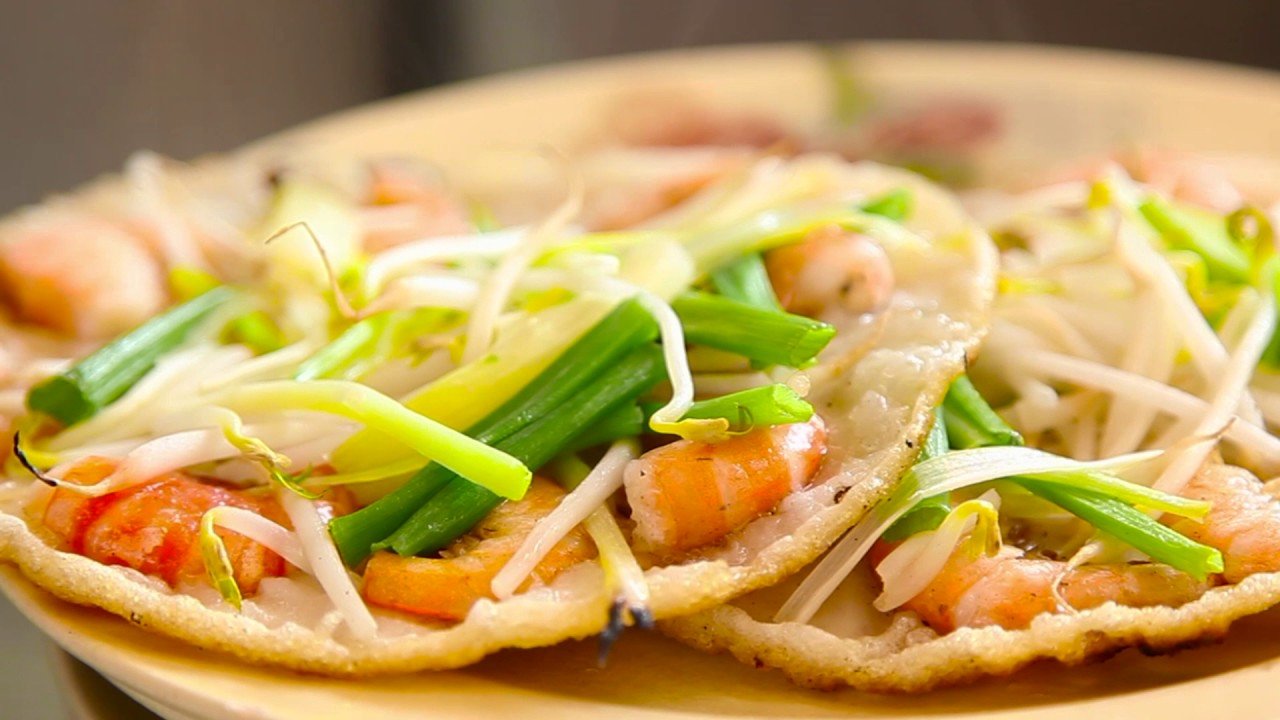 Phu Yen pancakes are typically served with rice paper and vegetables, dipped in sweet and sour sauce or seasoned fish sauce. The price of a Phu Yen pancake, in particular, is only about 5,000 VND – far too many plus points for this high-quality dish.
Seafood
Seafood is available everywhere, but for fresh and flavorful snails and seafood, let's go to Phu Yen. People sell not only snails but also a variety of seafood such as shrimp, crabs, oysters, and sea crabs. Dishes are also prepared in a variety of ways, such as steaming with lemongrass, steaming with ginger, grilling, roasting with tamarind sauce, roasting with salt, frying with garlic butter sauce or satay, and so on. Extremely appealing.
Besides the dishes mentioned above, you can also order white sardine salad, a fish salad mixed with grated green mango, sliced carrots, laksa leaves, chilies, and roasted peanut crumbs. Diners love the quality of the seafood restaurants in Tuy Hoa because of the freshness and seasoning. If you come to Phu Yen to travel, please do not forget to enjoy these delicious dishes.
Banh canh
There are numerous well-known Phu Yen snacks. But when it comes to a one-of-a-kind dish, Banh canh is always the first name that comes to mind. Banh canh is a type of thick Vietnamese noodle made from tapioca flour or rice flour, served with Phu Yen fish cake, and topped with slices of finely chopped chives for an irresistible flavor. The incredibly low price of only 20,000 VND / bowl is another reason why you should not overlook this unique Phu Yen snack.
Grilled spring rolls
The central provinces, including the beautiful land of Phu Yen, are known for their grilled spring rolls.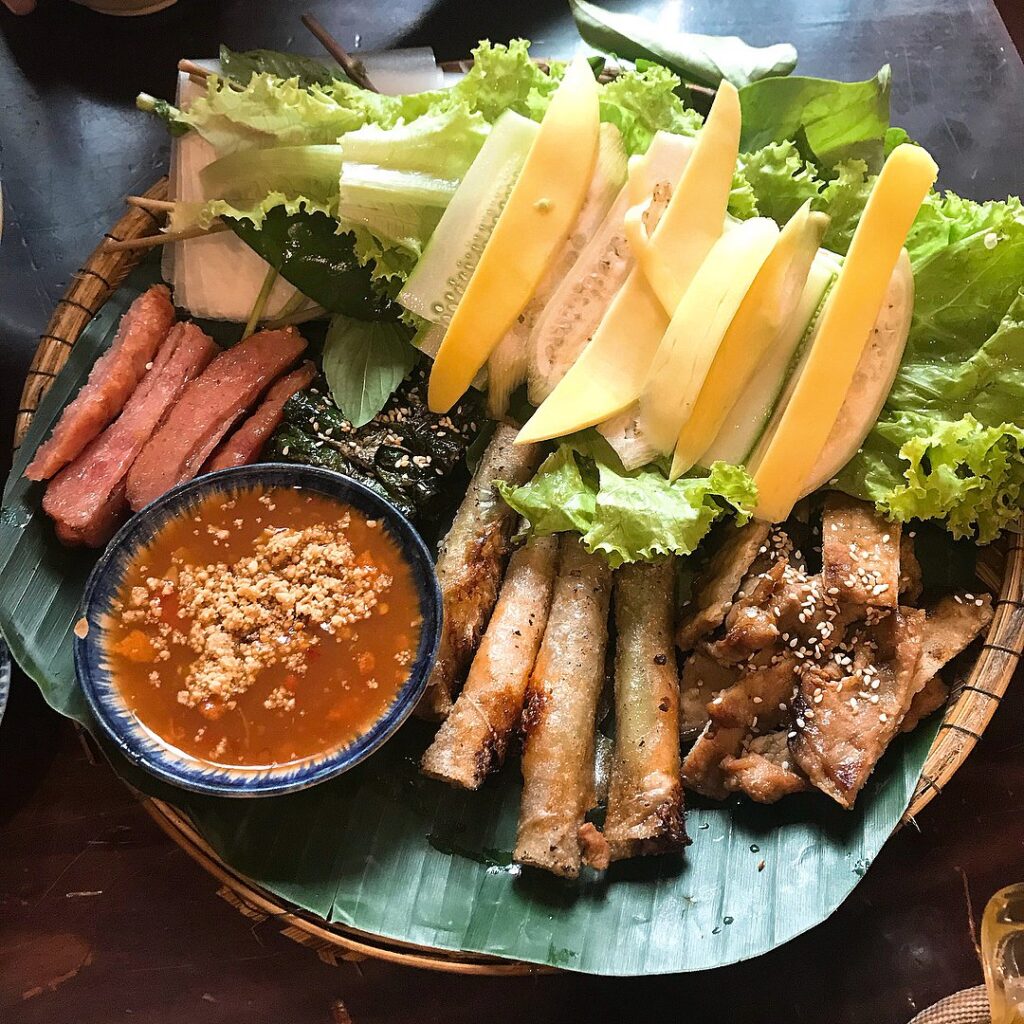 Grilled spring rolls in Tuy Hoa is a white spring roll including grilled ground meat, crispy fried rice paper, fresh herbs and vegetables, slices of mango, peanut sauce, and rice paper, which is very delicious. In addition to the snacks mentioned above, Phu Yen is well-known for dishes such as banh mi, Vietnamese cakes, crème caramel , duck porridge, grilled skewers, blood cockles in O Loan lagoon, and so on. 
Mixed ice-cream
Mixed ice cream is a popular Tuy Hoa snack among young people. The dish combines fresh longan ice cream, flan with ice, and peanuts.
Longan ice cream has moderate plasticity, light sweetness, and softness of flan, which allows you to eat without becoming bored. Aside from the longan flavor, the mixed ice cream has a strangely greasy coconut flavor.
Duy Tan mixed ice cream at Bach Dang Embankment, Ward 4, Tuy Hoa City is the most frequently mentioned ice cream shop by young people on review sites. You can get cool ice cream for 15,000 – 30,000 VND, which will help you beat the summer heat.
Grilled seafood skewers
Tuy Hoa's favorite snack is grilled skewers. Squid, shrimp, pork, chicken, and other fresh ingredients are used to make the skewers. You can choose your own dishes for this dish, and the owner will grill them for you right at the table.
To enhance the flavor of the dish, the owner serves sweet and sour chili garlic fish sauce prepared with its own flavor, which is available in Phu Yen. In addition, there is chili sauce and hoisin sauce to suit your taste. Skewers range in price from 10,000 to 20,000 VND depending on the type. This is a popular street food, with April 1 Square being the busiest place. In addition to grilled skewers, a variety of drinks are available to quench your thirst.
Baked rice paper, mixed rice paper
This is a well-known snack that has won the hearts of many people. Rice paper is stuffed with toppings and served with plenty of dried squid. The "divine" sauce is the distinguishing feature of Tuy Hoa rice paper. The sweet and sour combination will captivate any diners who visit. This popular Tuy Hoa snack costs between 15,000 and 25,000 VND and is widely available on busy street sidewalks.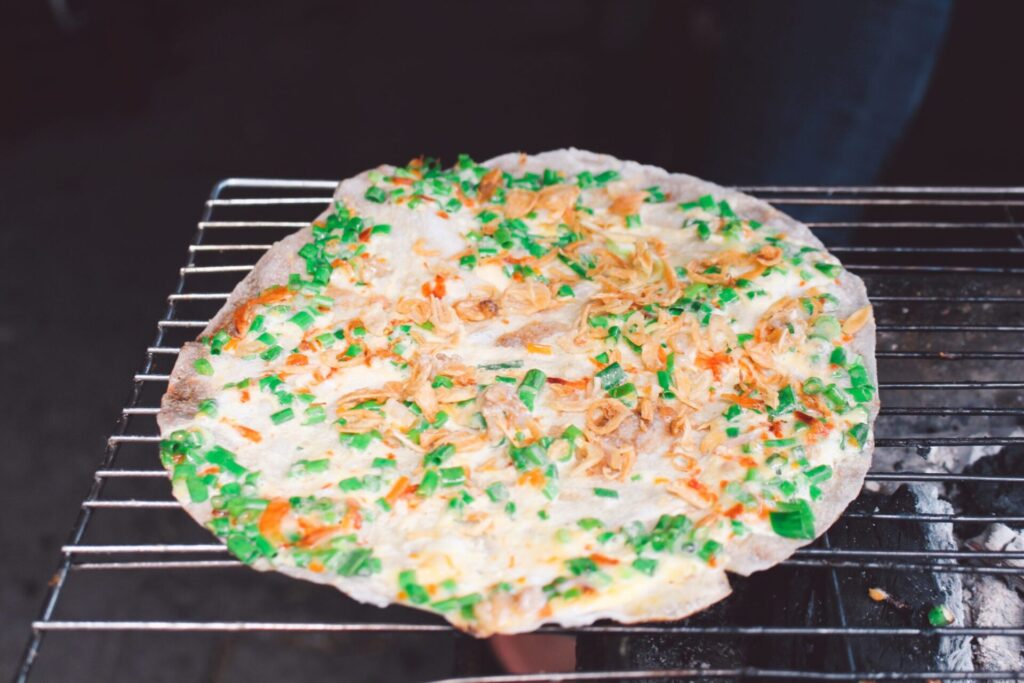 If you're already itching to try these unique dishes, what's stopping you from booking your Phu Yen trip right away? To make your trip more complete, reserve a hotel at Palm Beach Hotel before learning about Phu Yen cuisine.