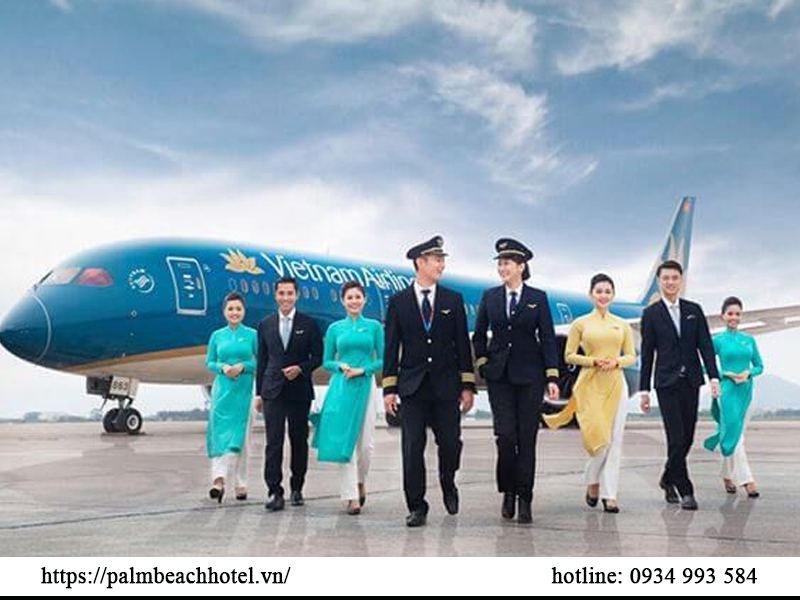 What airports fly to Phu Yen?
Many travelers have visited Phu Yen in recent years because tourism here is still quite wild and deserted, so it still retains its wild beauty. Is Phu Yen still undeveloped in terms of tourism? How to move to Phu Yen? What airports fly to Phu Yen? This article will provide you with a brief overview of the subject. When flying to Phu Yen, there are numerous options. However, those flights can only stop at one airport. We invite you to learn more about Palm Beach Hotel in the article below.
What airports fly to Phu Yen?
Phu Yen currently has only one airport which is Tuy Hoa airport, or Tuy Hoa airport (formerly known as Dong Tac Airport). Tuy Hoa Airport is located in Tuy Hoa City, Phu Yen Province, in the Phu Thanh Ward. As a result, all flights to Phu Yen will arrive at this airport. In particular, the flights: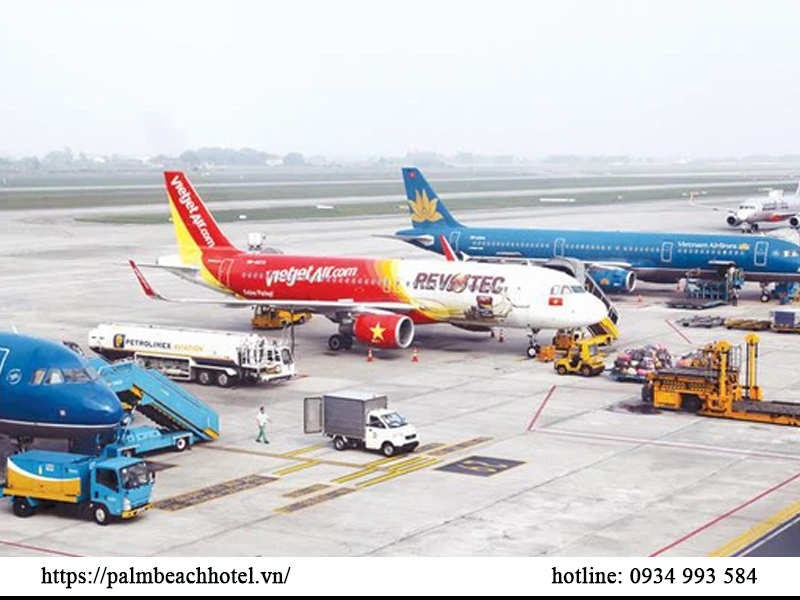 – Flight information:
Bamboo Airways flights: There are departure/arrival points in Hanoi and Ho Chi Minh City.

Pacific Airlines flights: The departure/arrival point in Ho Chi Minh City. Ho Chi Minh.

Flights of VietJet Air: There are departures/arrivals to Hanoi and Ho Chi Minh City. Ho Chi Minh.

Vietnam Airlines flights: There are departures/arrivals to Hanoi and Ho Chi Minh City. Ho Chi Minh.
On average, there are about 04 take-offs and landings at the airport every day. This number of flights can be very high during the tourist season. Tuy Hoa airport currently has four airlines landing which are Vietnam Airlines, Vietjet Air, and Jetstar. While Vietnam Airlines is well-known for its excellent service and spacious cabin, Vietjet Air has the advantage of continuous flight frequency, and Jetstar is popular due to its low cost. If you look hard enough on online flight ticket search sites, you may be able to fly to Phu Yen for the same price as the bus.
Experience to Phu Yen by air
From Ha Noi to Phu Yen
If you have the time, you can look for cheap Vietjet Air tickets to Tuy Hoa. If you get lucky with the promotion, you can sometimes pay less than 1 million VND for a ticket to Tuy Hoa. When booking air tickets, the only way to go is Hanoi – Nha Trang and the return leg is Phu Yen – Hanoi, for example, you can take advantage of a night in Nha Trang or if it is convenient. There are two ways to get from Nha Trang to Phu Yen: bus and train. However, it is advised that you choose a passenger car that is fast, compact, and light. You can choose from reputable car companies such as Phuong Trang, Phuc Thuan Thao, and Cuc Tung. Cuc Tung is faster than Phuc Thuan Thao because it is less expensive.
From Saigon to Phu Yen
If you are coming from Saigon, you should look for cheap flight tickets, but many people prefer to take Phuong Trang bus to Phu Yen, the Phuong Trang sleeper bus from Saigon to Nha Trang for the night and then the next bus to Phu Yen. The distance between Nha Trang and Phu Yen is only about 120 kilometers, so taking the bus takes about 2 hours.
How far is from Phu yen Airport to the city center?
One thing to keep in mind is that the Tuy Hoa airport is quite far from the most popular tourist attractions in Phu Yen. As a result, people frequently choose resorts in the city center to be easily accessible. With a distance of 10 kilometers from the airport, you can take a taxi, airport car, or motorbike taxi from Tuy Hoa airport to the city center.
Where to stay in Tuy Hoa?
Because the Tuy Hoa airport is quite far from the tourist attractions in Phu Yen. As a result, for your trip, you should select a resort with a convenient location.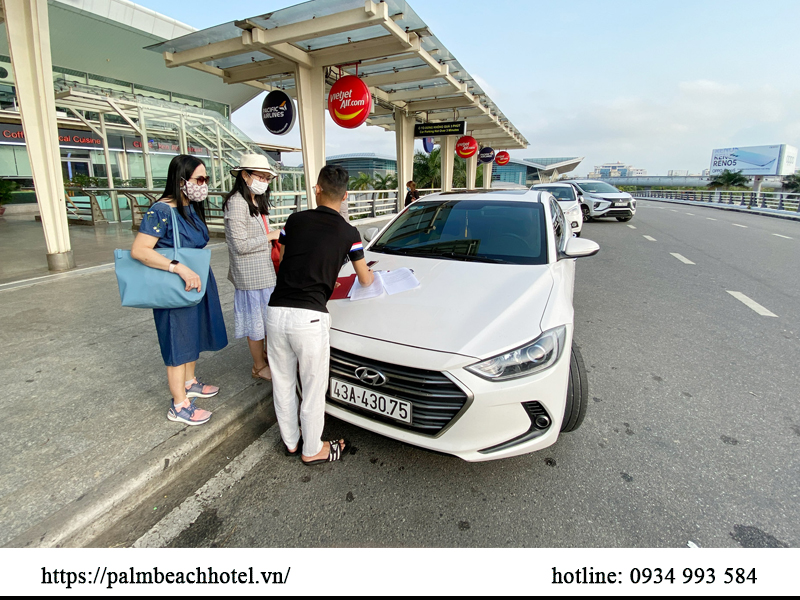 As a result, you can select hotels and resorts in the city center. However, the reality is that these places are extremely crowded, and the prices are relatively high. The solution now is to find a better location. Palm Beach Hotel is the best choice, Palm Beach Hotel is located in An My commune, Tuy An district, Phu Yen province, on the most beautiful beach in Central Vietnam. The hotel was built with environmental protection in mind, but it still provides comfort, especially in the beautiful space.
The interior is designed to be simple but luxurious according to European standards, with electronic devices kept to a minimum. Palm Beach Hotel promises to provide customers with the most wonderful and comfortable experience when visiting the land, with 19 luxurious rooms with a full sea view, a bar, an outdoor swimming pool, and lovely children's play area.
Conclusion
The answer to the question of which airport to fly into to get to Phu Yen is given above. Hopefully, this article has given you more knowledge about transportation for your upcoming trip. And don't forget to contact Palm Beach Hotel at https://palmbeachhotel.vn/ to round out your trip.