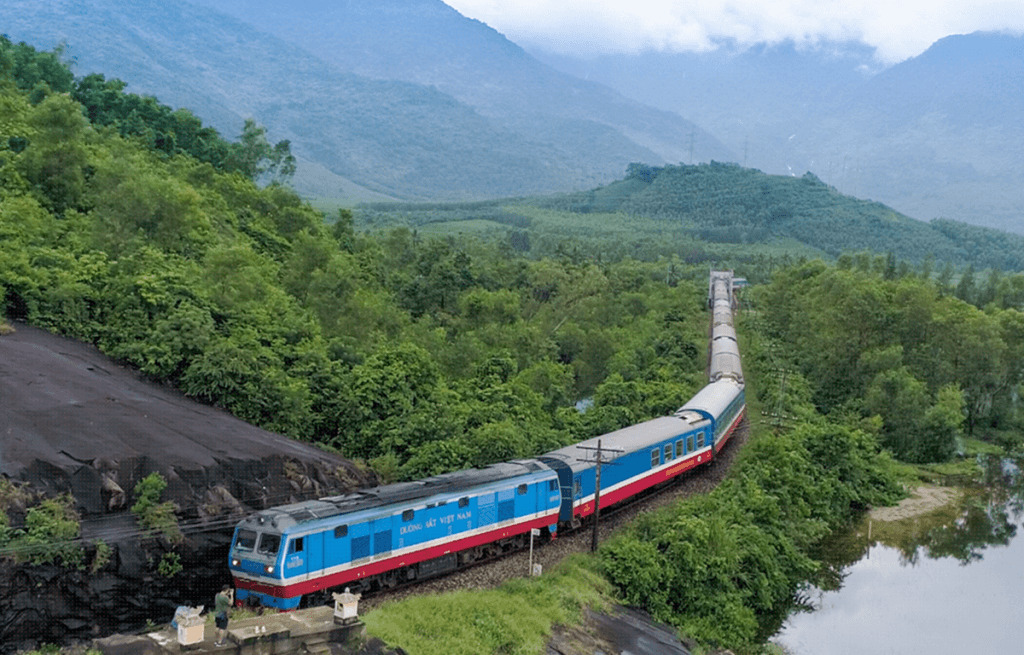 Train travel Phu Yen – tips & how to buy tickets
There are numerous ways to go to Phu Yen. The train has to be the present highlight among them. So, are you ready to take the train to Phu Yen? The train is a popular mode of transportation to Phu Yen. Many individuals, however, are still hesitant to use this vehicle because they are concerned about the long-distance and swaying when traveling. However, thanks to contemporary technology, high-quality trains are now available to assist you in resolving these concerns. Phu Yen travel by train – Are you ready to go to Phu Yen by train?
Traveling to Phu Yen by train
Located on the North-South railway line, Phu Yen is a stop for 5-star trains. You can choose this vehicle to experience high-class services. Within the scope of this article, we only learn about going to Phu Yen by train from Ho Chi Minh and Hanoi ( the 2 biggest cities in Viet Nam). If you are a foreigner after landing at Vietnam's international airport, you can book a train to experience the trip to Phu Yen.
Regarding the route
Starting from Hanoi Station, it takes around 24 hours to go 1198 kilometers to Tuy Hoa Station (Phu Yen). The departure time from Hanoi station is 19:30, while the arrival time at Tuy Hoa station is roughly 19:12. With this distance, the train makes 14 stops, each lasting between 2 and 15 minutes.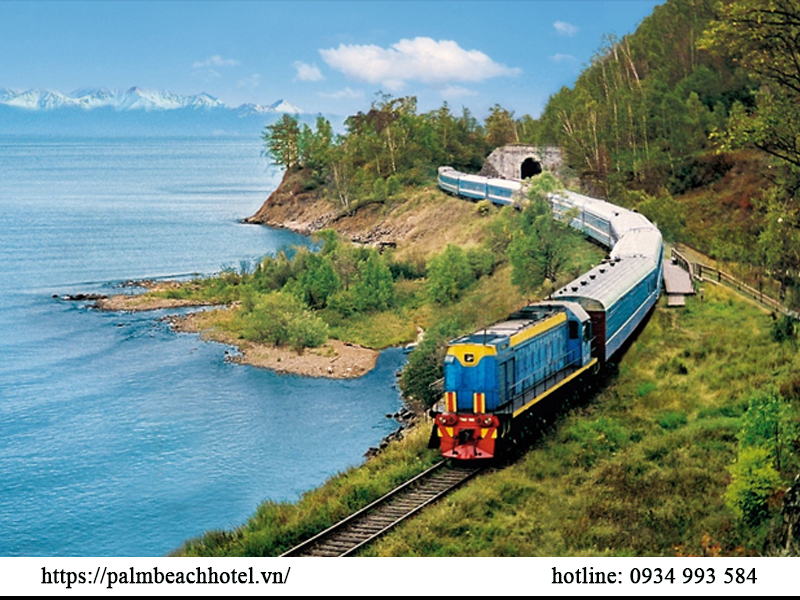 There is now no flight from Saigon to Phu Yen; nevertheless, there is a flight from Phu Yen to Saigon. Regular trains are therefore available for travel from Saigon to Phu Yen. With a distance of 528 kilometres and a total running time of 9-11 hours.
The North-South railway line is followed by trains. Departure from Hanoi at 22 p.m., arrival in Saigon at 5:30 a.m. The unique feature is that, while the service quality has been improved, the ticket price has not changed in comparison to the regular train. The train is made up of 13 cars, 11 of which are passenger cars and two of which are service cars. Train service personnel are drawn from the Vietnam Railway Cabin Crew and must undergo extensive training. Each train employs 31 people, including flight attendants and drivers.
How are the train's facilities?
The train has three passenger cars, specifically: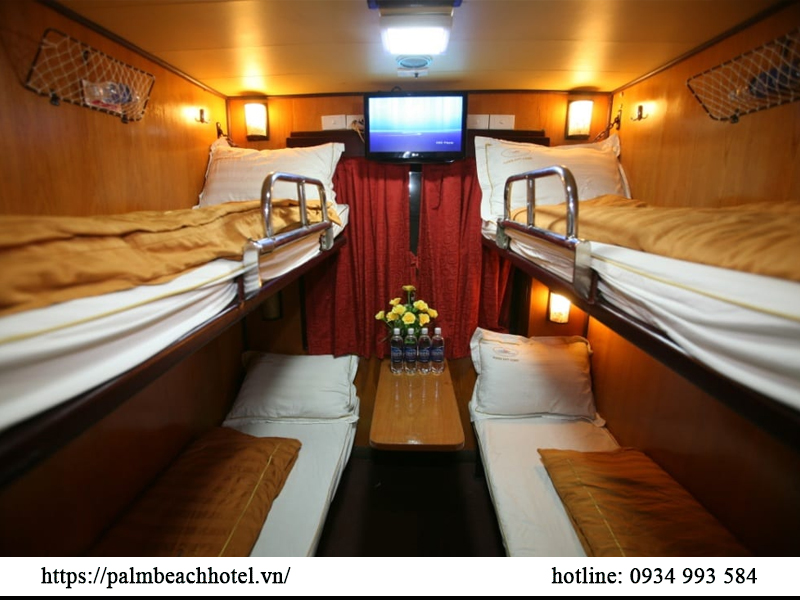 Air-conditioned soft-seat car: The floor is lined with Japanese imported sheets and has an aluminum floor to increase noise resistance and reduce body weight. In addition, each car is outfitted with two televisions to meet the entertainment needs of passengers. Before each trip, sleeper carriages with blankets, sheets, pillows, and cushions are completely changed.

4-bed carriage: The train's most advanced carriage.

Furthermore, trains impress passengers with their clean and modern facilities, such as luxurious lighting systems along the corridors; washrooms and toilets that ensure no discharge into the environment; semi-automatic glass doors,… Customers can use this service to get cheap food.
About the ticket price
The 5-star rail fare to Phu Yen is the same as the train fare from Hanoi to Phu Yen. Because, as previously said, the train only runs from Phu Yen to Ho Chi Minh, not the other way around. The price of a ticket to Phu Yen is computed based on the price of a ticket from Hanoi to Nha Trang (According to the regulations of the bus operator, there are only 3 ticket levels: Hanoi – Saigon, Hanoi – Nha Trang, Hanoi – Hue). Accordingly, the ticket price to Phu Yen from Hanoi ranges from 598,000 VND to 1,391,000 VND (Depending on the type of seat). You can use online ticketing sources to check out the facts and find the best spot for you.
Things to remember and plan for before going on tour
Outfits
Depending on the number of days and where you're going, bring your clothes accordingly.

The hat has a brim and can be folded up and stored in a pocket. Bring a hat to shield your skin and hair from the sun.

Sunglasses shield your eyes from ultraviolet rays.

Sweat-wicking cotton t-shirt that is both comfortable and convenient. Pants, shorts, skirts, nightwear, and underwear are all acceptable.

Bring at least two sets of swimwear to change and dry.

Swimming goggles for both adults and children.

Slippers: high heels are not the beach's best friend. You need light, airy, flip-flops to walk on the beach, giving you a feeling of relaxation and comfort.
Personal toiletries
Although personal things are usually accessible in the hotel or resort where you stay, you should carry your own to ensure hygiene (brush, toothpaste, comb, face towel, shampoo, conditioner, shower gel, facial cleanser, should bring compact bottles or packages).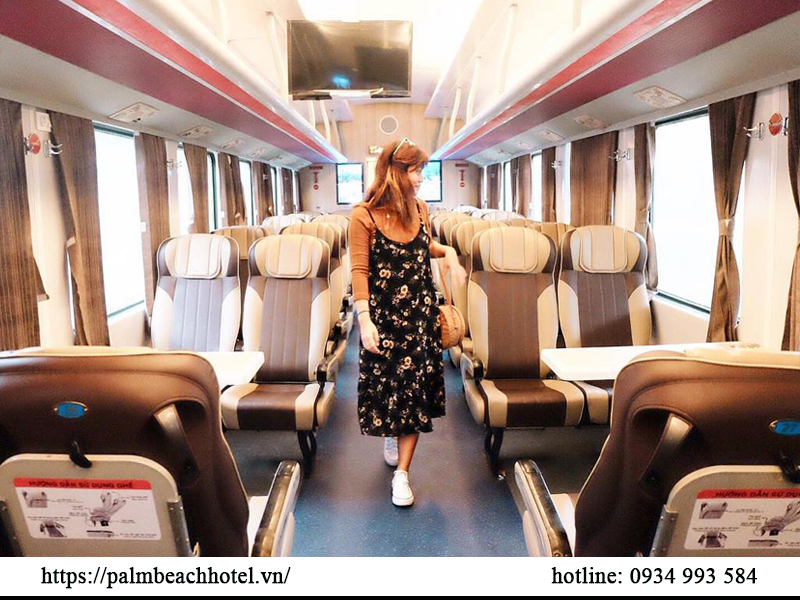 Men's shaving creams and lotions.

When the sea water overflows, earplugs are required to clean the nose and ears.

Sunscreen, for children and adults, bring to protect your skin and your baby.

Wet wipes and paper towels Towel.

Hair ties, baby diaper rash cream, diapers, and slings
Conclusion
It might be claimed that taking a train to Phu Yen is the current travel trend for many individuals. So, are you prepared for your trip in this high-end vehicle? Make your preparations immediately, and don't forget to call Palm Beach Hotel for a luxurious hotel following your train travel.