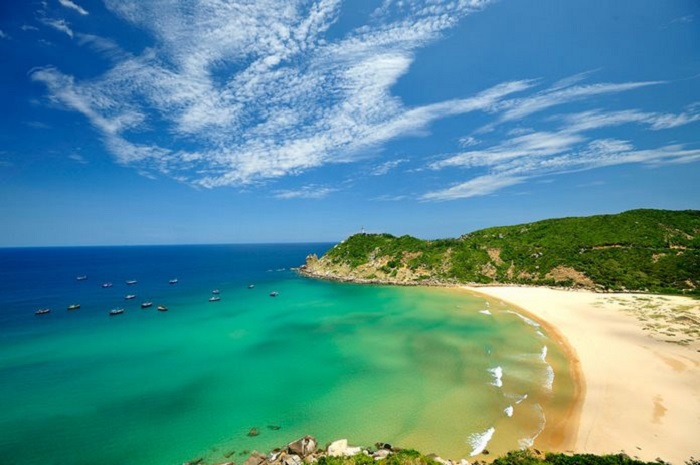 Best of Phu Yen Tourism All You Need to Know
Phu Yen is a coastal province of the South Central Coast, bordering Khanh Hoa and Binh Dinh, Phu Yen tourism is a clever and distinctive choice. Phu Yen is known for its magnificent beaches and culture. O Loan lake, Ganh Da Dia, Long Thuy beach, or Nhan mountain are only a few of the notable tourist attractions in Phu Yen. Phu Yen tour, the quest to discover this small city must be a strangely pleasant mark for your trip.
Places to visit when traveling to Phu Yen
Tour of Phu Yen and Vung Ro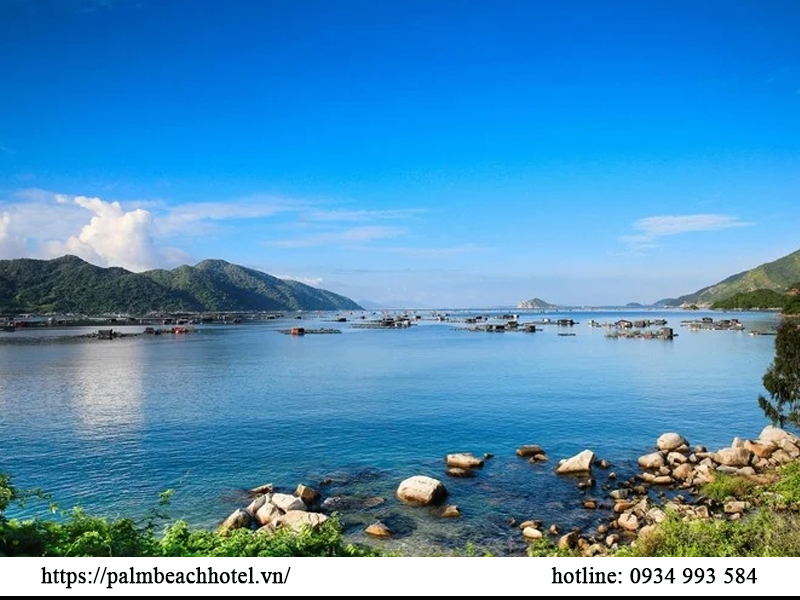 The most attractive site on the way to Phu Yen is Vung Ro – Da Bia Mountain, which is located in the midst of Ca Pass, Da Bia, and Hon Ba. Vung Ro Bay lies on the boundary of the provinces of Phu Yen and Khanh Hoa. Famous Phu Yen scenery like Ca Pass, Hon Ba, and Da Bia mountain surround it, creating a remarkably magnificent real-life watercolor picture. This bay is not only stunning, but it is also abundant in fish, shrimp, and other seafood. There are also other excellent diving spots with spectacular coral reefs.
Da Dia Ghenh – Phu Yen Tour
Da Dia is one of Phu Yen's most popular tourist attractions. The name seems appealing, but when you visit the location, you will realize how appealing it is. Due to its layout, Ghenh Da Dia will provide travelers on the Phu Yen trip a really fancy sight, with hundreds of stones making forms that look like giant stacks of plates. For many couples or young people, this is also a favorite wedding photography location.
Dien Cape cruise from Phu Yen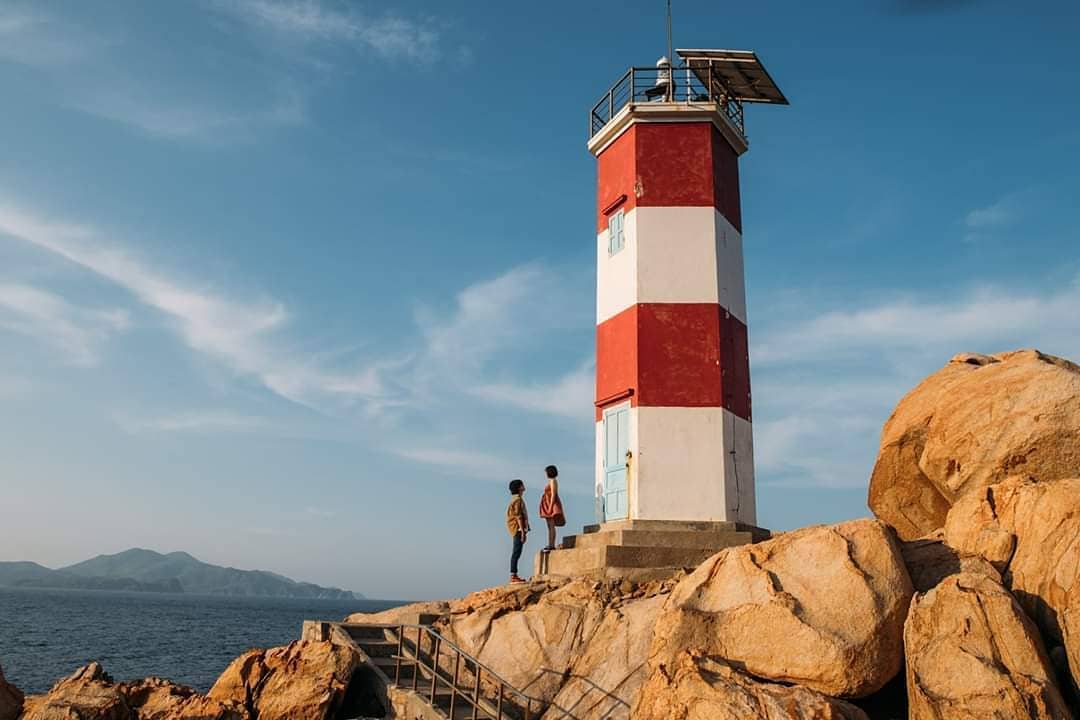 It will be a pity for anyone if Phu Yen tourist has not visited Mui Dien. This is one of Phu Yen's most well-known tourist attractions. Coming to Mui Dien will provide you with unforgettable moments, such as enjoying a stunning panorama at sunrise or sunset on the sea, while breathing in the fresh air and feeling the breeze. abnormally unwinded If you visit Mui Dien, you should also go to Dai Lanh and Van Ninh, both of which are quite appealing tourist attractions.
Phu Yen tour – Mang Lang Church
It is a mistake to go on a tour of Phu Yen without coming to Mang Lang church. This is also one of our country's oldest churches, constructed in Gothic style. This church used to be covered in a layer of white paint, but the passage of time has darkened it slightly, giving it a stunning old color.
Phu Yen tour – Xom Ro breakwater
Many people may be unfamiliar with this location, but once you arrive, you will be astounded by its stunning and distinctive beauty. It's not just any breakwater; it's also covered in a covering of green moss that gleams in the golden sun and makes you want to live in it. If you embark on a Phu Yen tour, you must travel to this location.
Bai Xep
Bai Xep is a tranquil and beautiful town on the border of Phu Yen and Binh Dinh. This is also where the renowned movie "I have seen yellow flowers on green grass" was filmed. Looking down from Ganh Ong, Xep beach stretches on forever, with beautiful white sand, pure blue water, and rows of trees murmuring in the breeze. This magnificent location must be included in your Phu Yen vacation.
What to eat when going to Phu Yen tour?
Salad with apricots and fish
The Apricot fish salad is a highlight of the Central region, and when visiting Phu Yen, you will see how popular it is. Apricot fish will be picked and blended with salad dressing, fresh veggies, peanuts, and other ingredients to make a delicious and appealing apricot fish salad. To add variation to your meal, serve it with rice paper or fish sauce.
Chives soup cake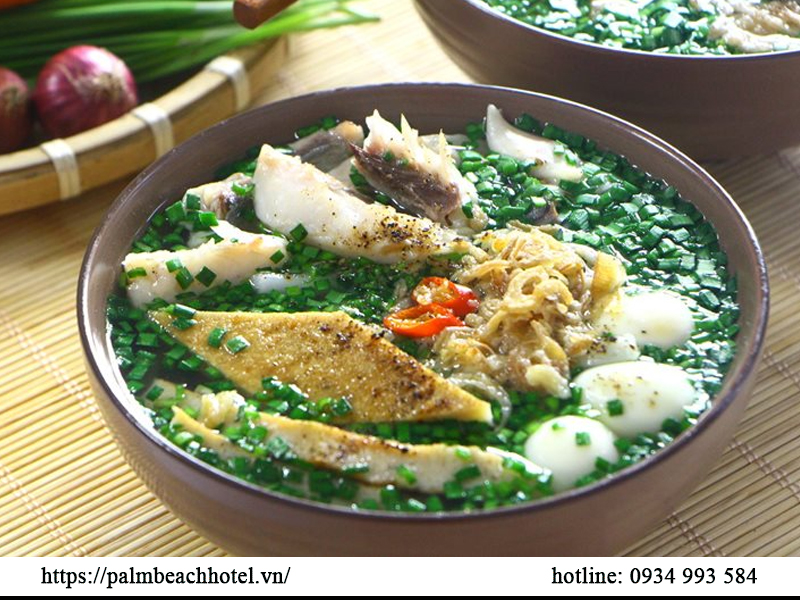 When it comes to the Phu Yen trip, you must know the name of this famous shallot soup cake right away. With banh chung, fish cakes, quail eggs, and beef in a delicious fish broth, shallot soup cake is pretty similar to conventional banh chung. Finally, the entire bowl of banh chung will be covered in a coating of green chives. If you despise shallots, this recipe will be a difficult task for you.
Fine rice vermicelli- Banh hoi 
Banh hoi is a rice flour dish that takes a long time to prepare. This peculiar dish is made up of chives, pork, and a wonderful local fish sauce. Pork can also be served with porridge and this type of fish sauce. Both are excellent and delectable. The price is quite low — for only 30.000 VND, you will receive a substantial dinner that will satisfy your hunger.
Conclusion
Quality Phu Yen tour with the enthusiastic direction of a team of expert guides who have been in the industry for many years, as well as interesting places, will ensure that you have a pleasant tour of Phu Yen Tourism.
The country of Nau is a serene place with an unspoiled nature, and the people of Phu Yen are spontaneous, honest, and welcoming, among other traits that have made many visitors' hearts flutter. We cordially invite you to visit the country where "I see yellow blossoms on the green grass," listen to the hit song "Responsibility and responsibility," enjoy the wide rice fields, Ganh Da Dia, Mang Lang Church, Cape Dien, Ca Pass, and Vung Ro, where ancient artifacts of China abound… enjoy Hoa Da Rice Paper, Banh Xeo, Tuna Eye, One Sunny Beef, and other delectable delicacies are available.