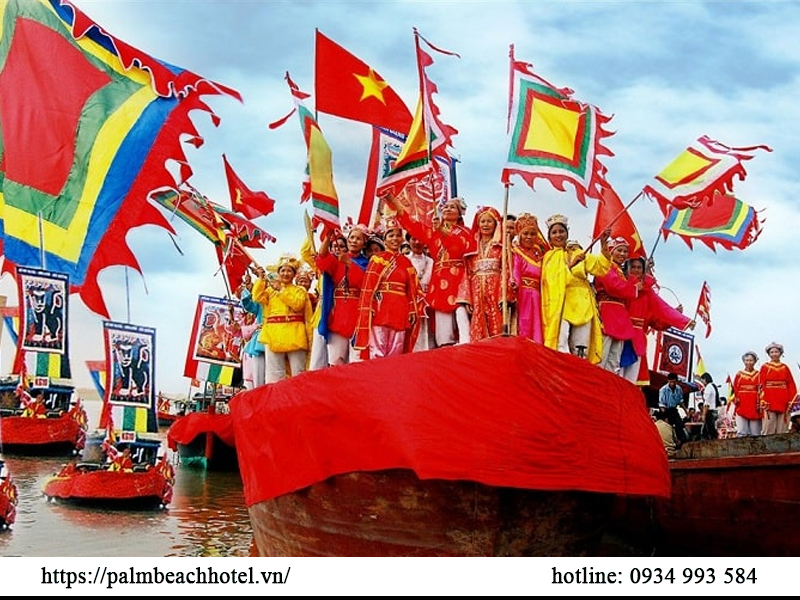 Traditional Festivals & Events in Phu Yen
It was once considered a poor land with harsh year-round weather conditions as a province in the South Central Coast region. However, with the increased development of traffic and connectivity in recent years, Phu Yen has become known as a land with many unique and unique festivals imbued with Vietnamese national identity. This peaceful land is attracting a large number of domestic and foreign tourists. Phu Yen festivals have their own distinct cultural characteristics, but they are also immersed in a bold Vietnamese cultural system. Buffalo stabbing festivals, horse racing festivals, and the O Loan Dam Festival are all examples of traditional festivals in Phu Yen. Let's go to Phu Yen festivals to learn more about the locals' customs and habits!
Phu Yen is known for its traditional festivals
Phu Yen is a land with a long history that is linked to the country's two most important resources: water and noble labor. People here, in particular, are very peace-loving and have a strong sense of labor and solidarity. The images of folk labor inspired the majority of traditional festivals. In everyday life, Phu Yen people have organized many festivals to pray for favorable rain, good weather, gratitude festivals, and so on, such as fishing festivals, O Loan lagoon festivals, Bai Choi festivals, and so on. 
Are there any festivals in Phu Yen?
This is a long-standing traditional festival in Phu Yen, held every year in coastal localities of districts such as Song Cau, Tuy An, Tuy Hoa, and Tuy Hoa town.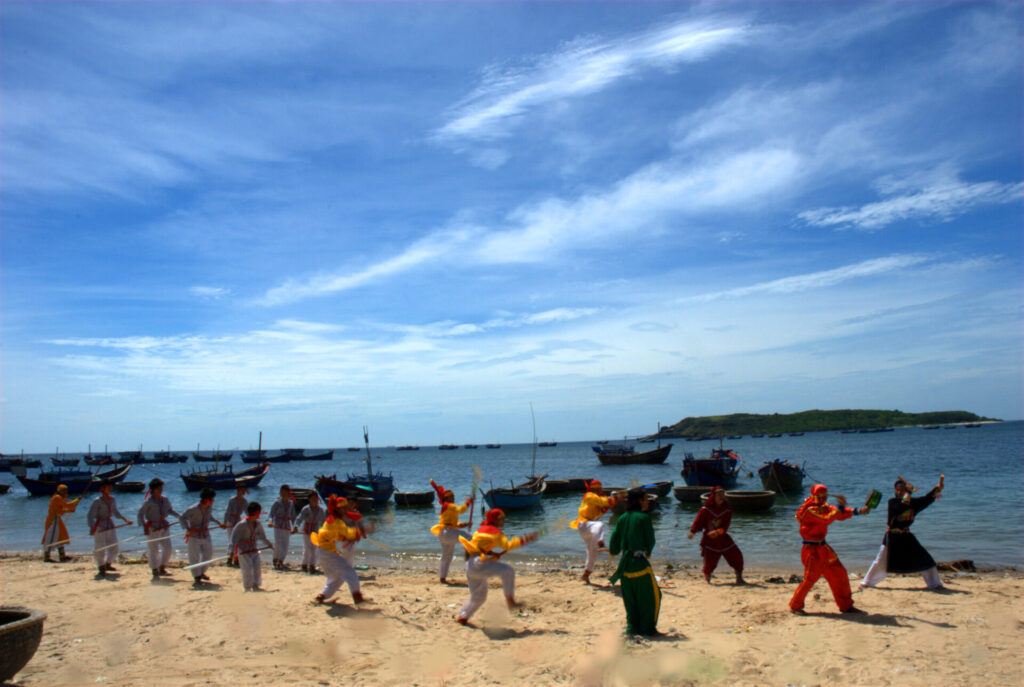 That is why there are nearly 50 tombs dedicated to him throughout the coastal fishing villages of Phu Yen. The festival is divided into two parts, with the ceremony taking place in dignified locations such as village and commune shrines. There are rituals at the ceremony such as offering offerings, reading sacrifices, and performing sacred dances, chanting or singing.
The reception party, boi singing, and folk games all contribute to the festive atmosphere of the festival. As a result, a fishing festival is a place for locals to meet, chat, and participate in their activities. As a result, the festival draws not only locals but also visitors from far away.
Horse racing festival in An Xuan
The festival's goal is to both recall and enhances the spirit of martial arts, demonstrating man's unyielding will and extraordinary strength. The competition took place on a large, flat lawn. They were accompanied by majestic, well-dressed knights on horseback. These knights spurred their horses forward after a while, signaling their departure. Coming to this festival, you will sense the strength and determination of the people here, as well as the Vietnamese people in general.
Every year on the 7th day of the first lunar month, the festival is held to worship the gods of the region, such as the sea god, the god Dam, and the river god, and to display the distinctive features of the people of the river region. Traditional activities such as boat racing, fishing, swimming, boi singing, martial arts, bottle-basket swinging, and so on are also included in the festival. It's the sound of traditional musical instruments like drums, trumpets, and storks. Despite the fact that this festival only lasts one day, it is well received and attended by a large number of people.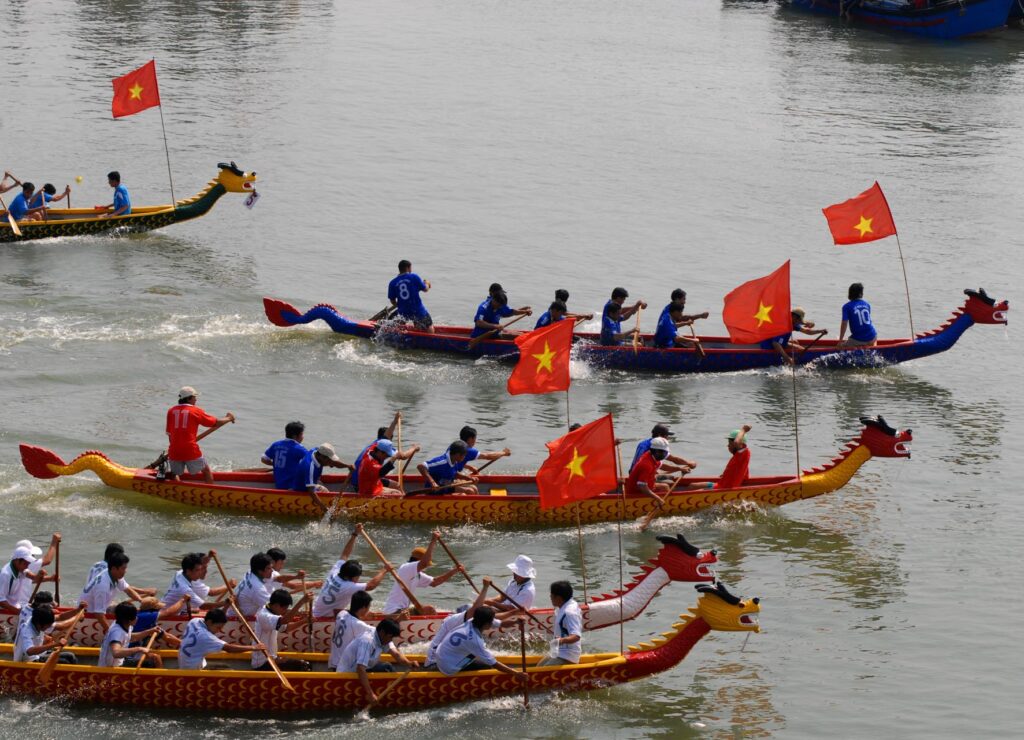 New Rice Festival
After the rice harvest is finished, usually in March, the ethnic minorities in Phu Yen organize a ceremony to celebrate the new rice in each family, both to give thanks to the god of rice and to rejoice in the people's achievements. Work has been completed. People beat gongs, gongs, drums, play, sing, and drink wine all night and all morning at this festival. Despite the fact that there is no prior assignment, the families continue to look after each other and organize themselves from house to house. Following the ceremony, everyone hoped for a bountiful harvest.
Poetry Nguyen Tieu Festival 
The Nguyen Tieu Poetry Festival was founded on Nhan Mountain in 1980. It was initially held at Hai Phu Library. Later, poets and lovers of romance chose Nhan mountain.
The Nguyen Tieu Poetry Festival is expanding, incorporating a variety of other art activities to increase its vibrancy, and is held for two nights each year on January 15 and 16. In the poetic night, the winding road leading to the top of the mountain is decorated with poetic flags. It becomes more magical and romantic during the full moon, attracting a large number of poets, poetry lovers, and amateur singers.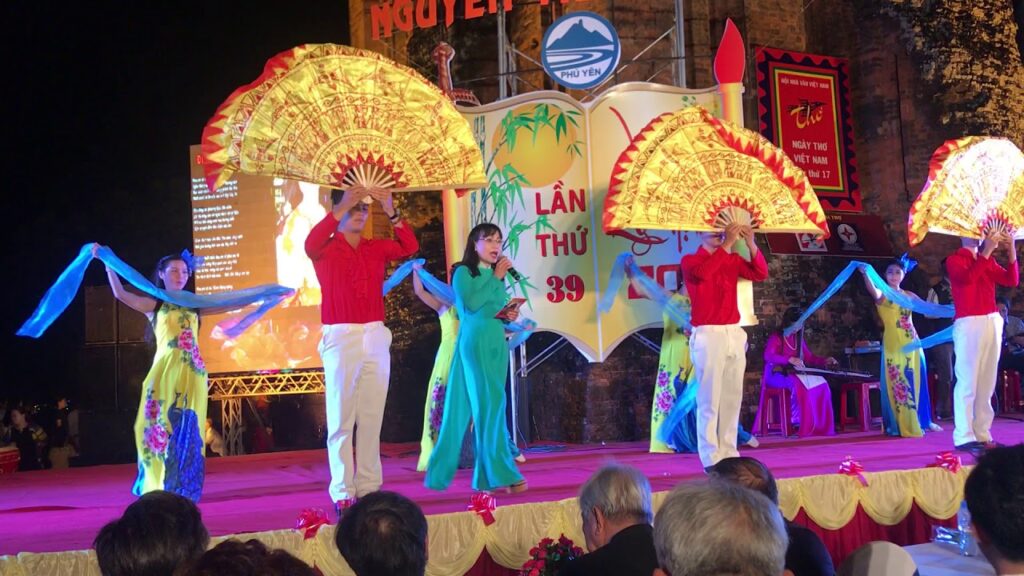 Nguyen Tieu Poetry Association is the pride of the Phu Yen people. Turning poetry into a cultural ceremony full of art and humanity is a way to honor the "muse" with a passionate heart. One of the major reasons for the Vietnam Writers Association's decision to establish Vietnam Poetry Day on the full moon of the year is the echo of the Nguyen Tieu poetry festival of Nhan mountain (since 2003).
The traditional festivals in Phu Yen listed above are held every year. Hopefully, the preceding article has provided you with useful information. If you want to come here to participate in and experience these special festivals, https://palmbeachhotel.vn/ will assist you in fully experiencing the joy of the festivals.