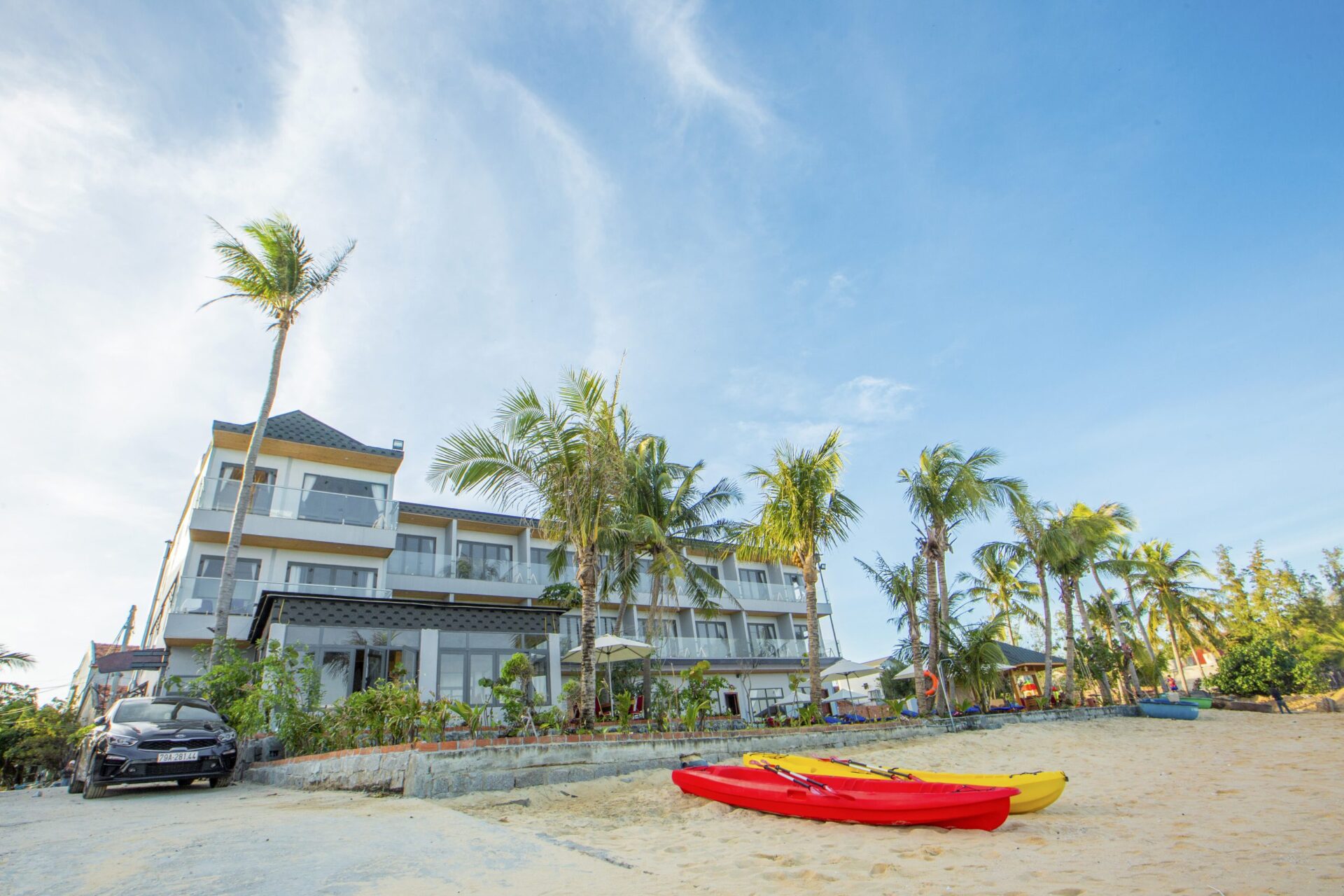 The most popular Phu Yen resorts
Phu Yen has become a HOT destination due to its lovely but lyrical untamed nature. You want to locate the best spot to stay for your trip or with your loved ones, but you haven't found the proper place. So, have you tried visiting the most popular Phu Yen resorts. And this year yet? If not, the article will explain why you should make this your stop.
The reason why Phu Yen resorts are the most popular 
Palm Beach Hotel is located near the sea
Perhaps when people think of the central provinces, they think of "burning" soil. However, Phu Yen is one of the South Central region's termini. The atmosphere is pleasant, and Mother Nature provides several picturesque landscapes. As a result, visitors frequently visit this country. Palm Beach Hotel, unlike other resorts, offers a handy position. This resort has several advantages because it is located directly on the shore of Ganh Dua beach. In the hot summer heat, the wind flowing in from the sea provides a refreshing breeze.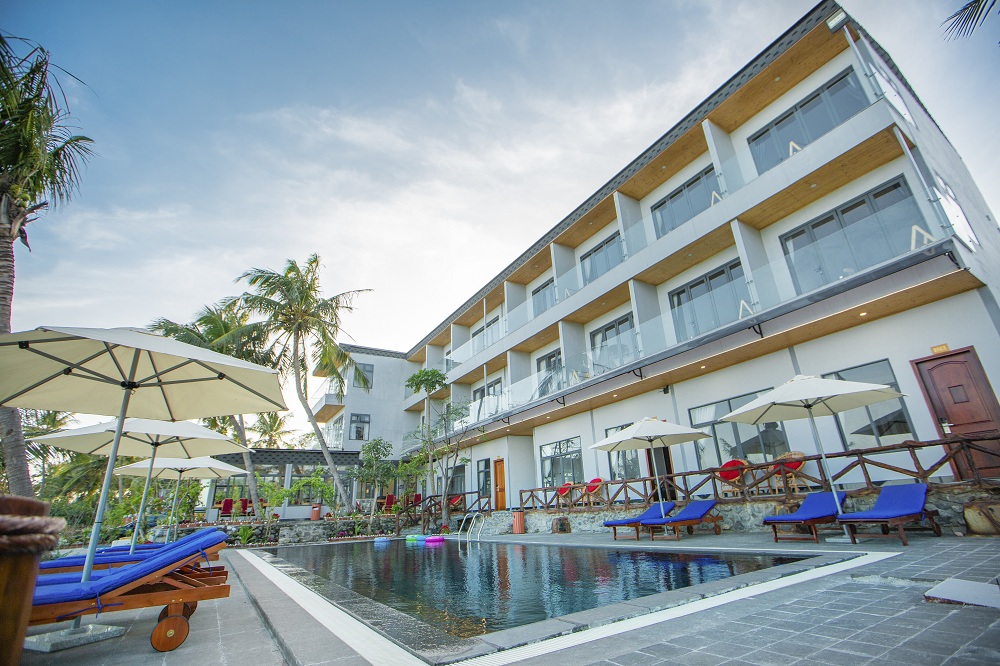 Every morning, you may just run on the beach while watching the dawn, construct a sandcastle, or see wild creatures at work. After viewing the sunset, you will take a walk on the beach with your partner, blissfully listening to the waves lapping. Guests will forget about the turmoil and stress of everyday life and enjoy calm moments. As a result, Palm Beach Hotel was chosen the most popular resort in Phu Yen by tourists.
Apart from being immersed in the fresh green area, away from the bustling and noisy metropolis, the resort also offers the most competent and top-class service. This gives you a sense of the Resort's proximity, convenience, usefulness, and elegance.
Architectural design and modern facilities
A lot of resorts in Phu Yen have invested in attractive architecture as well as advanced facilities to suit the demands of consumers and reach a diverse spectrum of tourists modern. Palm Beach Hotel additionally imports high-quality equipment and utensils to assure client safety and comfort. More significantly, this would be recognized because it is difficult to serve and satisfy the demands of consumers.
Staff that is dedicated and professional
Currently, Phu Yen resorts are concerned with both image and service quality. As a result, the workforce is constantly training, and they get in-depth information on a regular basis. The team, in particular, has excellent communication skills and always knows how to serve their clients in a devoted and attentive manner.
The Palm Beach Hotel – Resort is close to tourist attractions
Not every traveler selects a hotel in a central location. On the contrary, they frequently select hotels and resorts near tourist attractions. Palm Beach Hotel is one of the options you should consider as its proximity to tourist sites. It simply takes a few minutes to go to locations like Ghenh Da Dia, Bai Xep, Xuan Dai Bay, and Yen Island. You will be able to discover and enjoy the land's natural and attractive surroundings. As a result, Palm Beach Hotel is an excellent place to stay.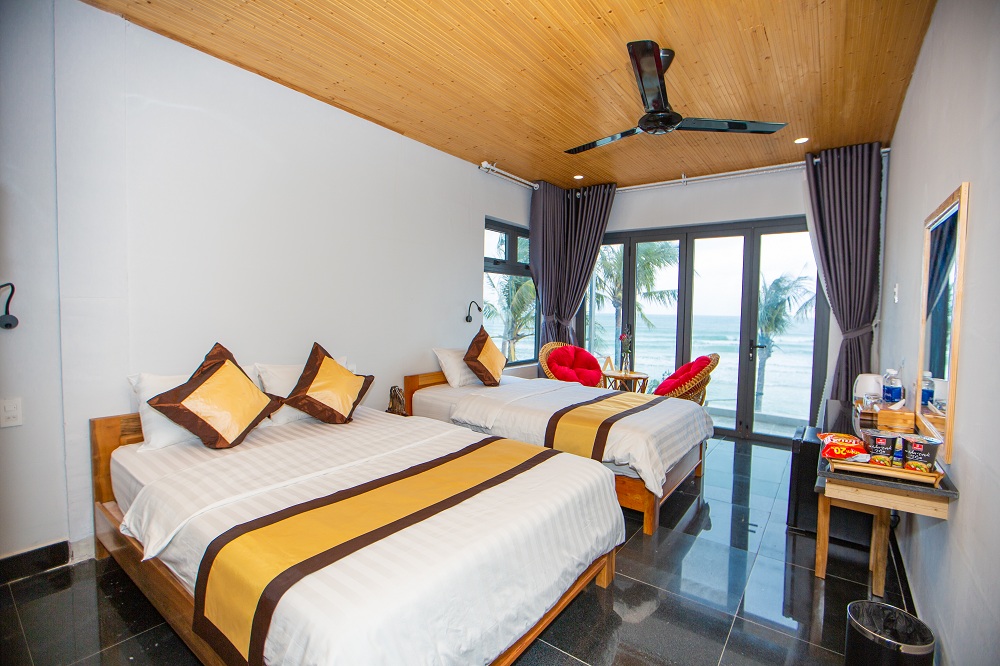 Many rooms to suit the needs of guests
Palm Beach Hotel is a resort developed with a variety of hotel types to meet the demands of tourists. The cost of each room will vary based on its size. Specifically:
A 28m2 double room with a spacious bed, mirror, and dressing table…

A 35m2 double room with a wide 1m8 bed and a sofa set to drink coffee while overlooking the sea.

The 80m2 two-bedroom apartment has two beds, a couch set, a kitchen, a washing machine, a shower, and other amenities.

Family room with two bedrooms and a 56m2 space, containing two beds and a sofa set…

32m2 single room with two beds
Modern technology amenities will be put in each room, and all rooms will have open space. The tempered glass system will make the space feel larger and more pleasant.
Palm Beach Hotel – The most favorite resort paradise
If you understand why sea tourism is growing and are looking for an appropriate rest stop, Resort Palm Beach Hotel is the place you should not overlook. This location is regarded as a resort paradise at the top of the most popular Phu Yen resorts in 2021 and promises to be the same in 2022 and the following year's Palm Beach Hotel.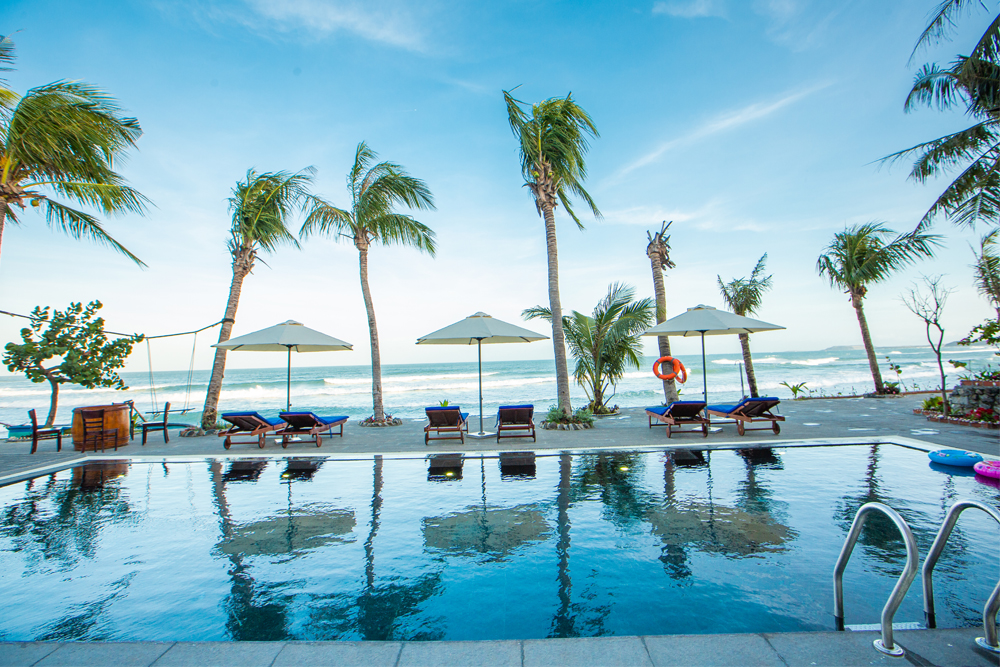 The resort is highly popular with tourists when it has a great view because of its prime location directly on the shore of Xep beach – where there is a lovely strait, peaceful, and diversified natural landscape. Furthermore, the Resort brings you to have an entirely different vacation experience by providing integrated services and immersing yourself in the pristine, tranquil, and lyrical setting.
The Resort Palm Beach Hotel's main selling feature is that it always serves tasty, appealing, and savory food and drinks, bringing together the spirit of culinary culture from Asia to Europe. Furthermore, the resort boasts a team of experienced and motivated employees that are continuously striving to provide the finest experience and service to its guests. This resort, renowned as a resort paradise, will provide you with the most actual value during your holiday.
Hopefully, the preceding post on why the most popular Phu Yen resorts in 2021 and the most popular resort address now was informative. If you wish to reserve a resort accommodation for yourself or need assistance on relevant topics, please go to https://palmbeachhotel.vn/ to get help as soon as possible!