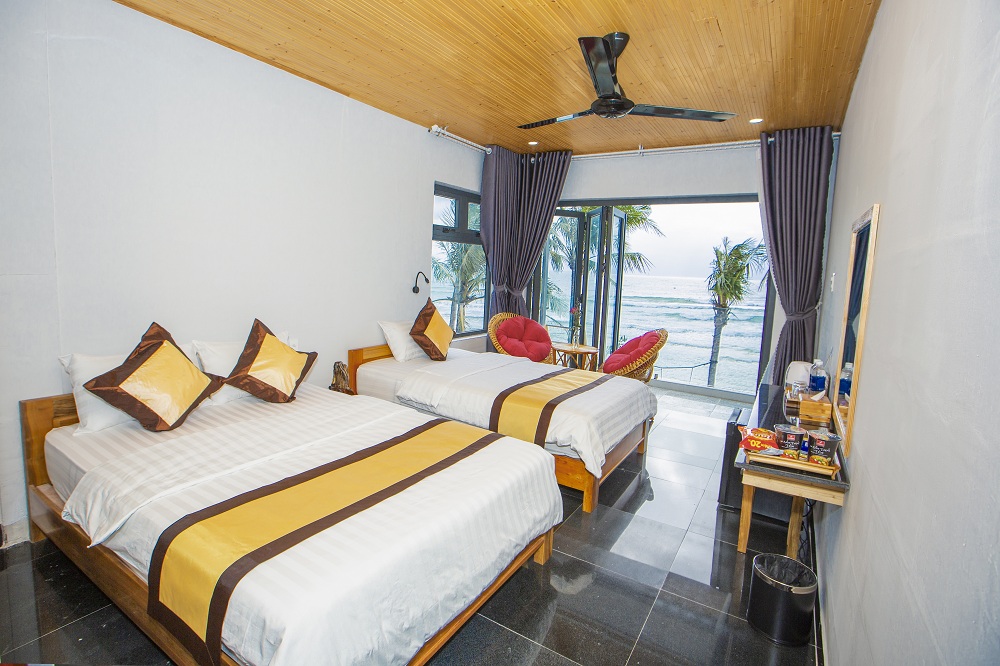 Reservation hotel Tuy Hoa, Phu Yen
For those who enjoy traveling, Phu Yen tourism has become a household name. The land, which is surrounded by three mountain ranges, has captivated all visitors from afar at first sight, with a blue sea, unspoiled bays, and islands… Choosing any Phu Yen hotel you should know reservation hotel Tuy Hoa experience, whether in Tuy Hoa city or near the sea, will immerse you in the picturesque nature, as well as the rich North Vietnamese culture and history that dates back to the imperial period Champa dynasty flourishing. If you are captivated by nature's wild beauty, why not stay in a hotel in Phu Yen? Make sure this land is always surprising you, so you can say, "Why is Phu Yen tourism so interesting?"
What is the best area to stay in Phu Yen?
Phu Yen is a small piece of land in the South Central Coast region, located between the provinces of Binh Dinh and Khanh Hoa. Phu Yen is famous for its grasslands, beaches, and bays located far from the city center; therefore, depending on the time and schedule of your Phu Yen visit, you can select the most appropriate hotel location for yourself.
Hotels near Phu Yen Airport
Tuy Hoa Airport in Phu Yen is about 10 kilometers from the city center. To get to the center of Phu Yen, you can take a motorbike taxi or a taxi from here. Being close to the airport is ideal for resting after a long flight, but it is inconvenient if you want to visit famous landmarks in Phu Yen due to the distance.
Hotels in Phu Yen's downtown area
There are many good and high-quality hotels in Phu Yen's center. The people of Central Vietnam in general, and the people of Phu Yen in particular, are known for their friendliness and hospitality, so you can always expect good advice and service at the hotels here. By booking a hotel in Phu Yen's center, you will be completely comfortable in your life and will be able to easily move to Phu Yen's famous tourist attractions such as Bai Xep, Ganh Den, Thap Nhan, Ghenh Da Dia, and so on.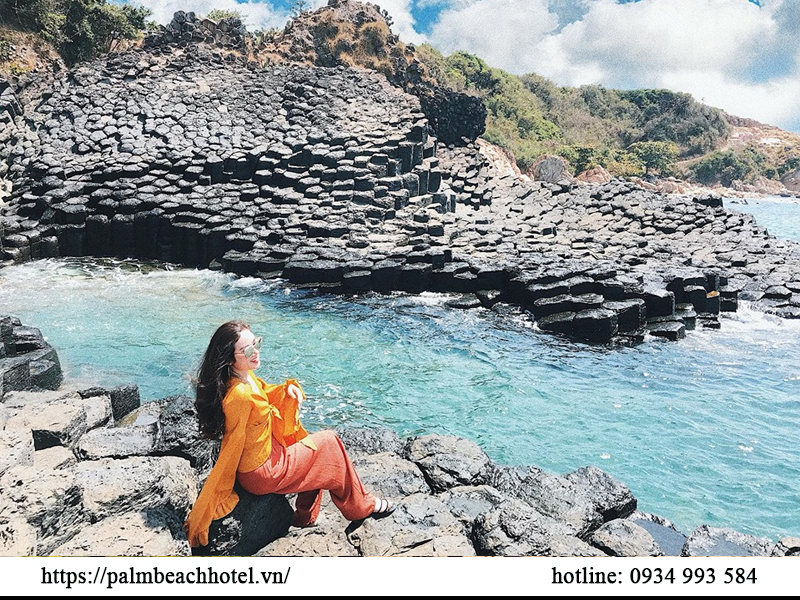 Hotels near the beach of Phu Yen
Nature provides many beautiful natural landscapes to Phu Yen, which benefits from a beach that stretches for 30 kilometers. Rivers wind around the Truong Son range, forming numerous unique lagoons, bays, and islands. To fully enjoy your magical vacation in Phu Yen, you must stay near Tuy Hoa beach.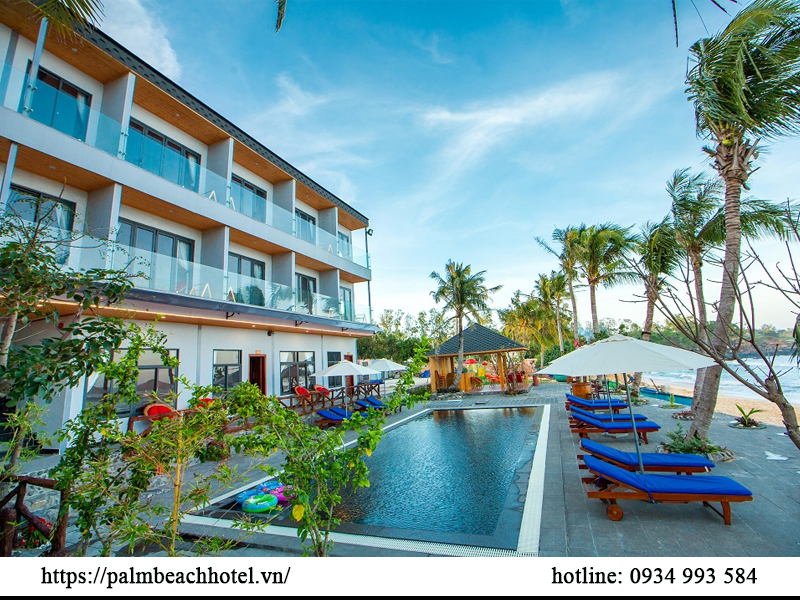 The common feature of world-famous tourist destinations is that they are all located on the coast, and Phu Yen is proud to be one of the country's most famous tourist destinations. Palm Beach Hotel should be on your list of hotels in Phu Yen to stay at because it provides a harmonious resort space by combining immense nature and unique architecture.
Some considerations when selecting a hotel in Phu Yen
Nothing beats following through on a pre-existing goal list and booking a hotel while traveling is no exception. To avoid wasting time worrying about what to choose because you don't know what you want, make a list of the criteria you want to see in a hotel when you travel, and then simply look at the list. book and choose However, not everyone understands what constitutes a good hotel, so let Palm Beach Hotel suggest some of the criteria you should always consider when selecting a hotel.
What is your budget?
You will always have a budget for your trip before leaving. So, what is your accommodation budget? Does that budget correspond to your desire for lodging during your trip to Phu Yen?
Hotels in Phu Yen with two to three stars cost around 250,000 VND per night and room. Hotels from 4-5 * will start at 800,000 VND per night / room. With these prices, you should carefully consider your hotel needs and your actual budget to choose the most suitable hotel, avoiding the situation where you want to stay in a high-class hotel but your actual budget is insufficient, causing you to regret your decision greatly.
Do you prefer a single room, a double room, or a large family room?
Do you want to live together in order to have fun, or do you need a room for each person to be comfortable? When traveling in a group or with a large number of people, people often choose a large room or a resort with rooms close together to facilitate exchanges and activities. So, if you want to have a happy Phu Yen trip, you should first consult with your partner  the entire group to select the best hotel for everyone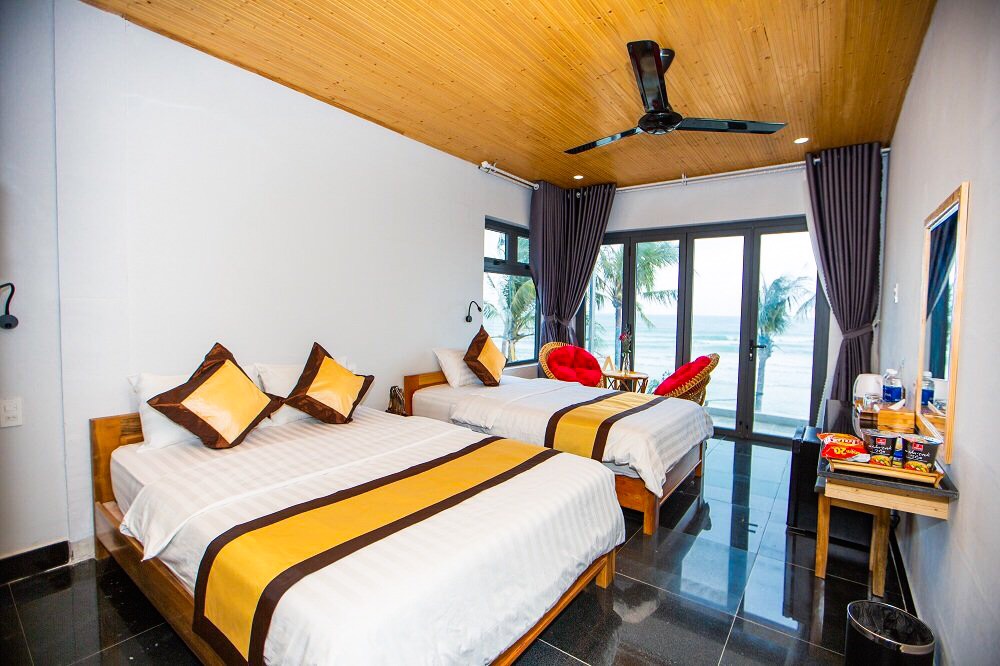 Is a beautiful, luxurious view required for check-in at the hotel?
There are numerous beautiful tourist attractions in Phu Yen. Do you only need to take photos at those locations, or do you also want thousands of like photos at the hotel where you stay? Luxury hotels have a well-designed, beautiful architecture that will provide you with photos to last a lifetime, but their prices are often not cheap. Mid-range, moderate-priced hotels, on the other hand, can only meet your sleeping needs. So, when choosing a hotel, keep your travel goals and needs in mind.
With all of the most useful Phu Yen hotel booking experiences listed above, you should be able to select the most comfortable and satisfactory place to stay during your upcoming trip to Phu Yen. To begin the journey, purchase a plane ticket to Phu Yen right away!