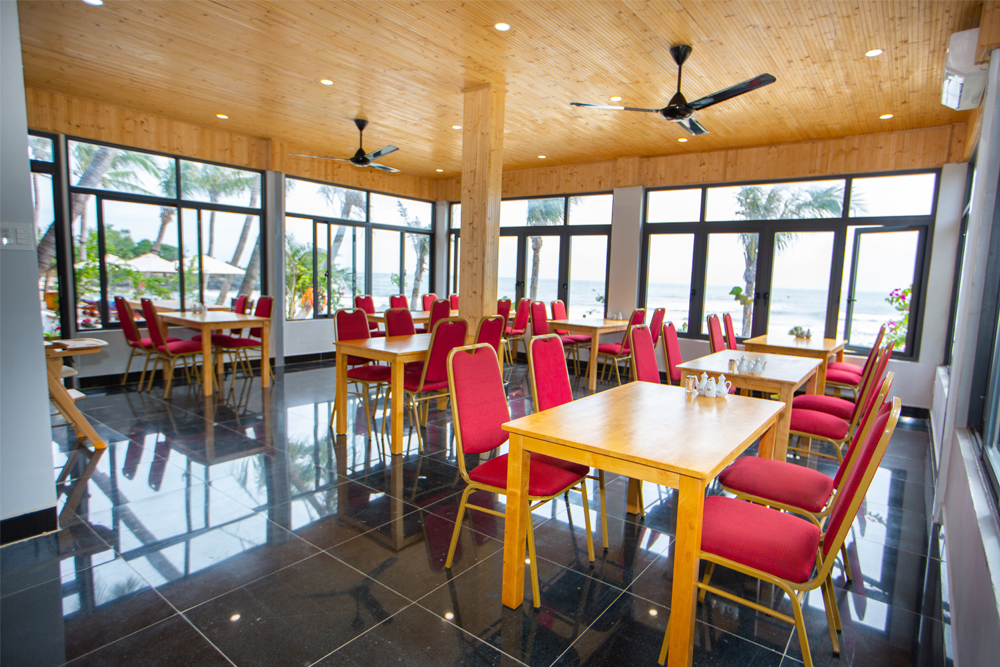 Resort in Tram beach Phu Yen
The post will introduce Tram beach Phu Yen and a review of the Resort in Tram beach Phu Yen if you are seeking a deserted, unspoiled but equally lyrical area to enjoy your perfect vacation days. Phu Yen always appears to take tourists by surprise with its myriad of wonderfully lovely sights that few people are aware of. Few people realize that natural beauty combined with a calm can provide you with remarkable experiences when visiting this land. 
Where is Tram beach located?
Tram beach in Phu Yen must be a strange name for some tourists. Phu Yen has numerous lovely beaches, each with its own distinct personality that travelers remember.
Tram beach Phu Yen is located in Xuan Loi commune, Xuan Canh hamlet, Song Cau district, and approximately 60 minutes by vehicle from Tuy Hoa airport. Tram beach promises to be an appealing destination for many travel enthusiasts due to its central location and proximity to tourist sites along the Cau River.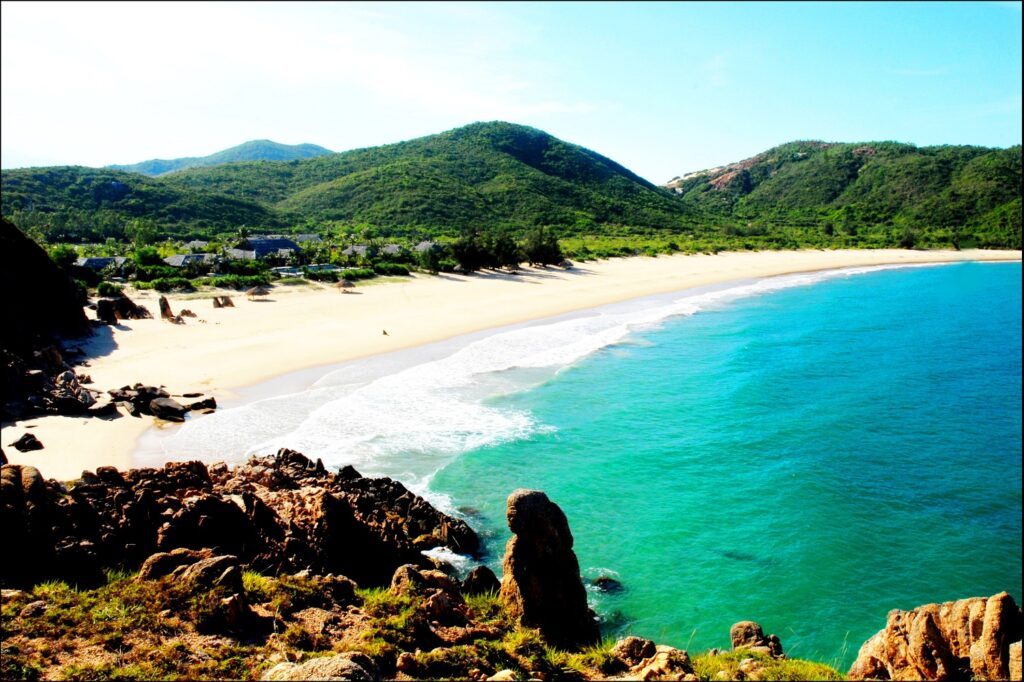 Tram beach Phu Yen is a hidden beauty waiting to be discovered by travelers. This location has not been significantly altered by human hands, therefore it preserves its natural charm making your trip more unique significant, and fascinating travel.
Some visitors enjoy the commotion, while others are drawn to the old and peaceful qualities. If you want to choose a quiet and serene sea, Tram beach Phu Yen is the best option. Tram beach provides all you need for a wonderful getaway. Tram beach Phu Yen, however, less known and yet retaining its natural charm, still boasts magnificent and comfortable resorts to welcome you.
Experience 5- star hotel/resort in Tram beach Phu Yen
Although Tram beach in Phu Yen is not well-known, it is still a new destination for many travelers, yet tourists will enjoy high-class amenities at a 5-star luxury resort. What could be more beautiful than seeing nature's unspoiled and poetic beauty in a sumptuous and high-class setting?
Resort in Tram beach Phu Yen tourism area is regarded as the first Phu Yen 5-star resort, with a distinctive villa design combining European and Vietnamese architecture. Immersion in nature with the poetic landscape while enjoying pleasant and high-class services is one of the finest holiday combos.
Enjoying lunch on the beach with skilled chefs and personnel is one of the pleasures you should attempt when visiting Bai Tram Phu Yen resort. Enjoying wonderful cuisine served directly in the cold and salty air of the sea, the natural environment with such wild and lyrical quality is one of the unforgettable things about visiting Tram beach. The sea "sings" a sweet love song, heightening the romantic and emotional atmosphere.
Maybe the price is expensive here, but it's worth a shot! Youth has to be insane once in a while, experience so many amazing things that when they look back, they feel they have no regrets. Each trip will be a lengthy and memorable voyage, allowing for more emotional experiences to be included in the youth travel guidebook, right?
Explore the stunning attractions around Tram beach
Tram Phu Yen beach's geographical location also makes it easy to see Phu Yen's prominent attractions. Among them is the Ong Cop wooden bridge, Vietnam's longest wooden bridge. Ong Cop wooden bridge, which was built to connect two villages, has now become a popular tourist destination when visiting Phu Yen. The rustic, serene wooden bridge stands out in the center of the broad river at sunset, like an ink picture by a great painter. Along with it, there is a scene of people living along the river, and a shadow of someone riding a bicycle gently passing by on the bridge, producing a gorgeous frame like a movie.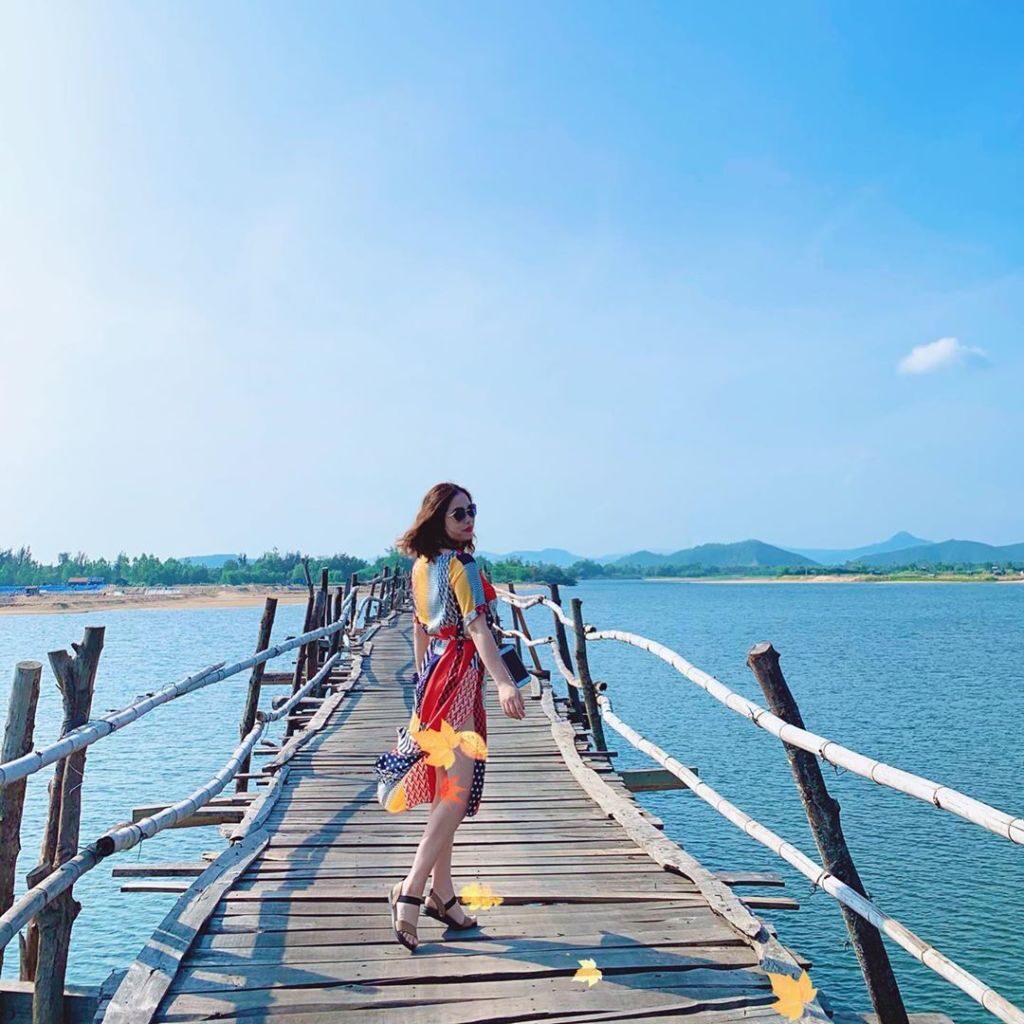 Palm Beach Hotel- near Tram beach Phu Yen beach resorts 
Pool
Palm Beach hotel includes a common swimming pool in front of the villas where you can relax and enjoy the crystal blue water. Here, you may cool down in the pool's refreshing water, relax in the sea wind, and observe the wonderful natural scenery of the sea. Or you may simply relax on the seats or hammocks around the pool, taking in the peace and quiet after a long day of playing.
Tram beach delicacies
When visiting Bai Tram Phu Yen, you certainly cannot ignore the lobster delicacies, which are the centerpiece of the Palm Beach hotel's restaurant providing fresh seafood, which is diversified and delicious, always leaving a difficult impression. Common foods include lobster blood soup, lobster hotpot, and grilled lobster with cheese.
Outdoor recreational activities
Furthermore, the Palm Beach hotel resort is extremely near to the sea. As a result, people may entirely camp on the beach or prepare picnics and campfires to conveniently transport home. You may also watch the sunrise together and wander about on the white sand beach that nature has chosen for its lovely and lyrical beauty. You may also unwind at the beach bar, enjoy a drink, and listen to the gentle murmur of the ocean.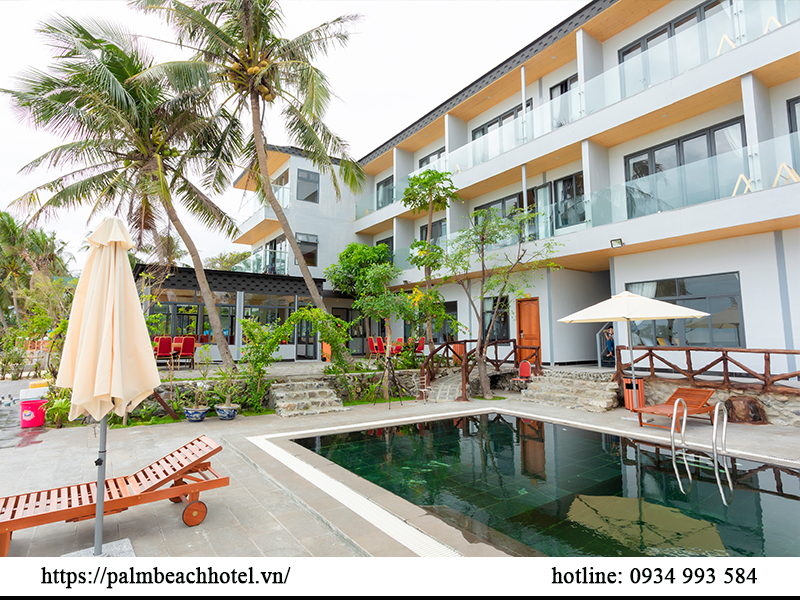 Phu Yen with its numerous intriguing surprises always manages to impress even the most discerning visitors. The Bai Tram Phu Yen and Palm Beach hotels are great for getting away from the noise and bustle of the city. All troubles appear to be momentarily set aside here to appreciate the quiet and tranquil environment. Tram beach in Phu Yen has the beauty of the sea with blue water, white sand, and golden sunshine waiting for you to discover and enjoy.