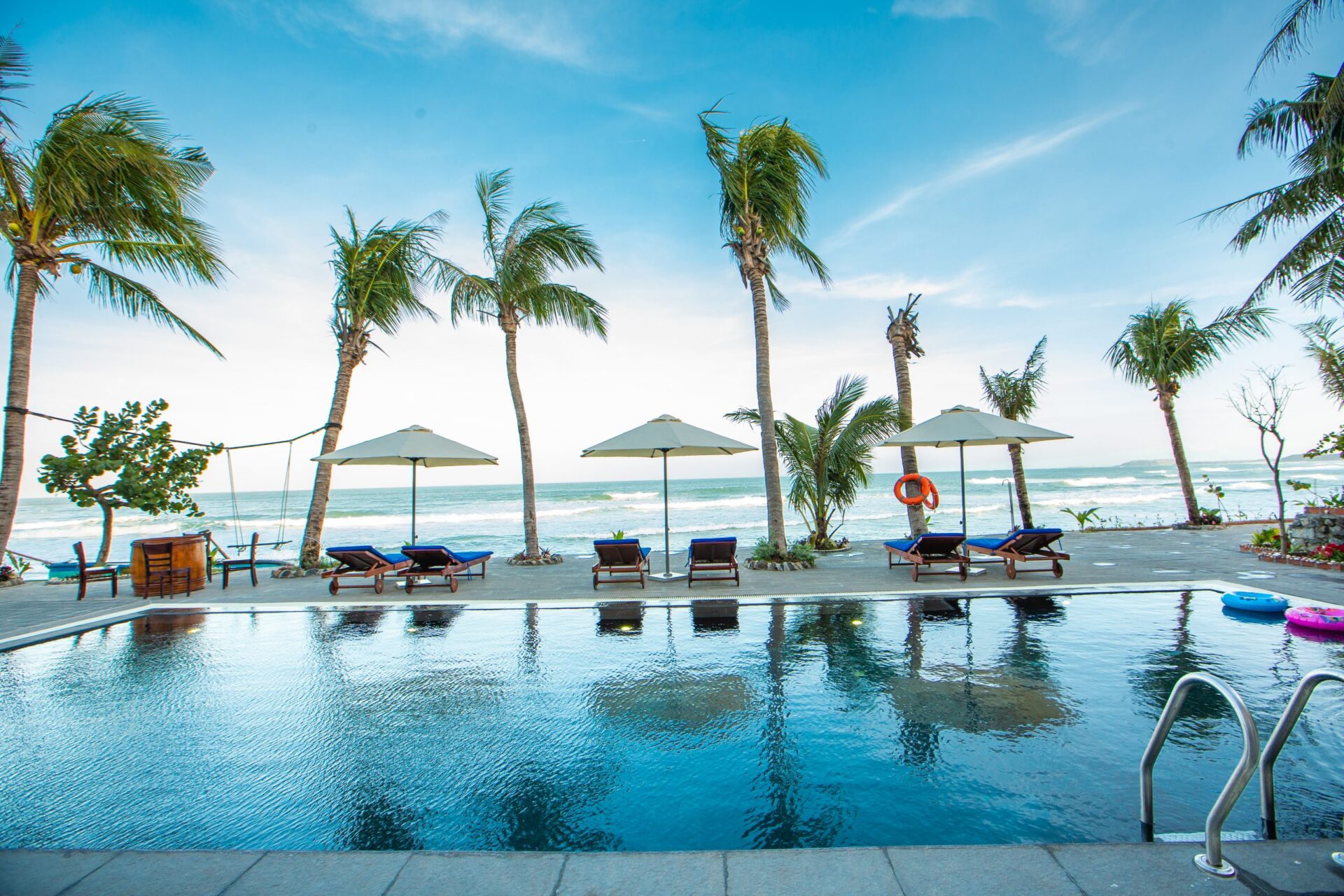 High-quality homestay in Phu Yen
Vietnam's rise as one of Asia's most exciting destinations shows no signs of slowing. With the rapid pace of change affecting everything, staying with a local family is the best way to immerse yourself in authentic Vietnam. Phu Yen is currently one of the most popular destinations for young people. The poetic and charming natural scenery of Phu Yen is well-known. Furthermore, one of the factors attracting tourists to this "yellow flower and green grass" city is the Phu Yen homestay. This area-by-area guide will help you find a high-quality homestay in Phu Yen, whether you're looking for a city adventure or a chance to escape to the countryside.
Something to say about Palm Beach Hotel in Phu Yen Province
Palm Beach Hotel is located in An My commune, Tuy An district, Phu Yen province, on the most beautiful beach in Central Vietnam. The hotel was built with all environmentally friendly materials because it was designed with environmental protection criteria in mind.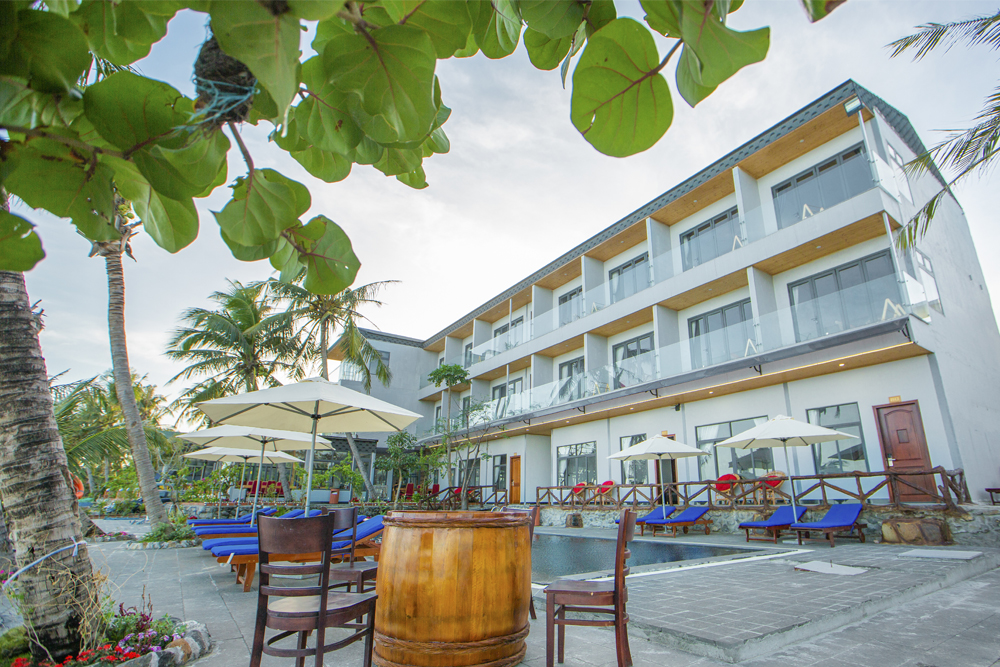 The hotel's interior is designed to European standards, simple but luxurious, with electronic devices in the rooms limited. With 19 luxurious rooms with full sea views, a bar, an outdoor swimming pool, and a children's play area, we strive to provide you with the most comfortable stay possible while remaining in harmony with nature. Outside Palm Beach Hotel has a comfortable design on a large area and is full of high-class service spaces. First and foremost, there is a lively bar area with food services from a diverse culinary background.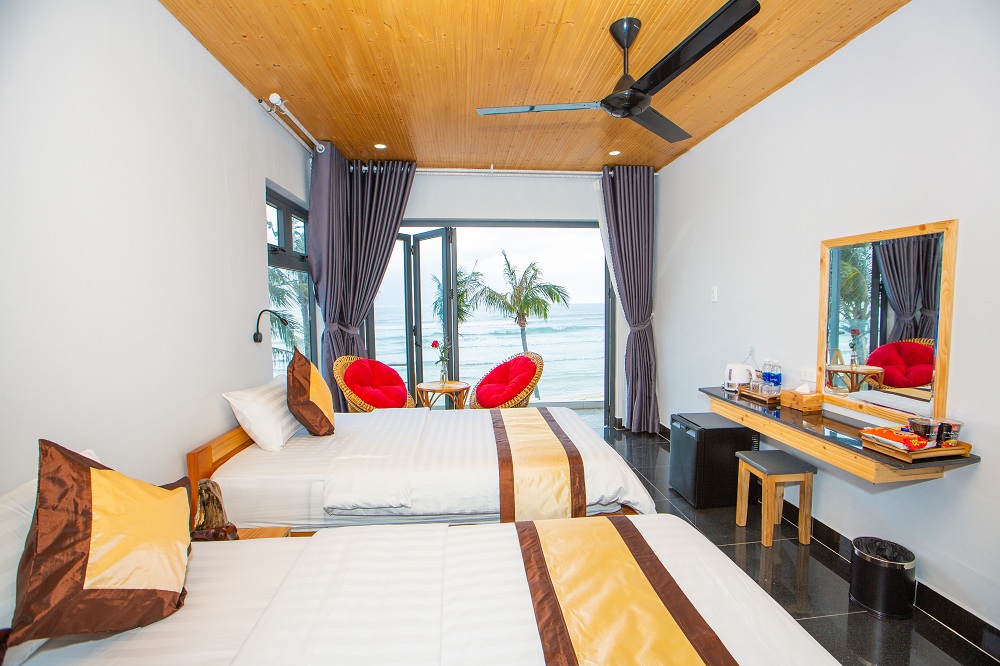 All of the rooms at Palm Beach Hotel have sea views, which bring cool sea breezes. You can watch the sunrise and sunset over the sea from your room. Bright colors are used in each room to create a comfortable and pleasant resort environment. The room is fully equipped with furniture and comfortable equipment, ensuring that customers have a comfortable and pleasant stay.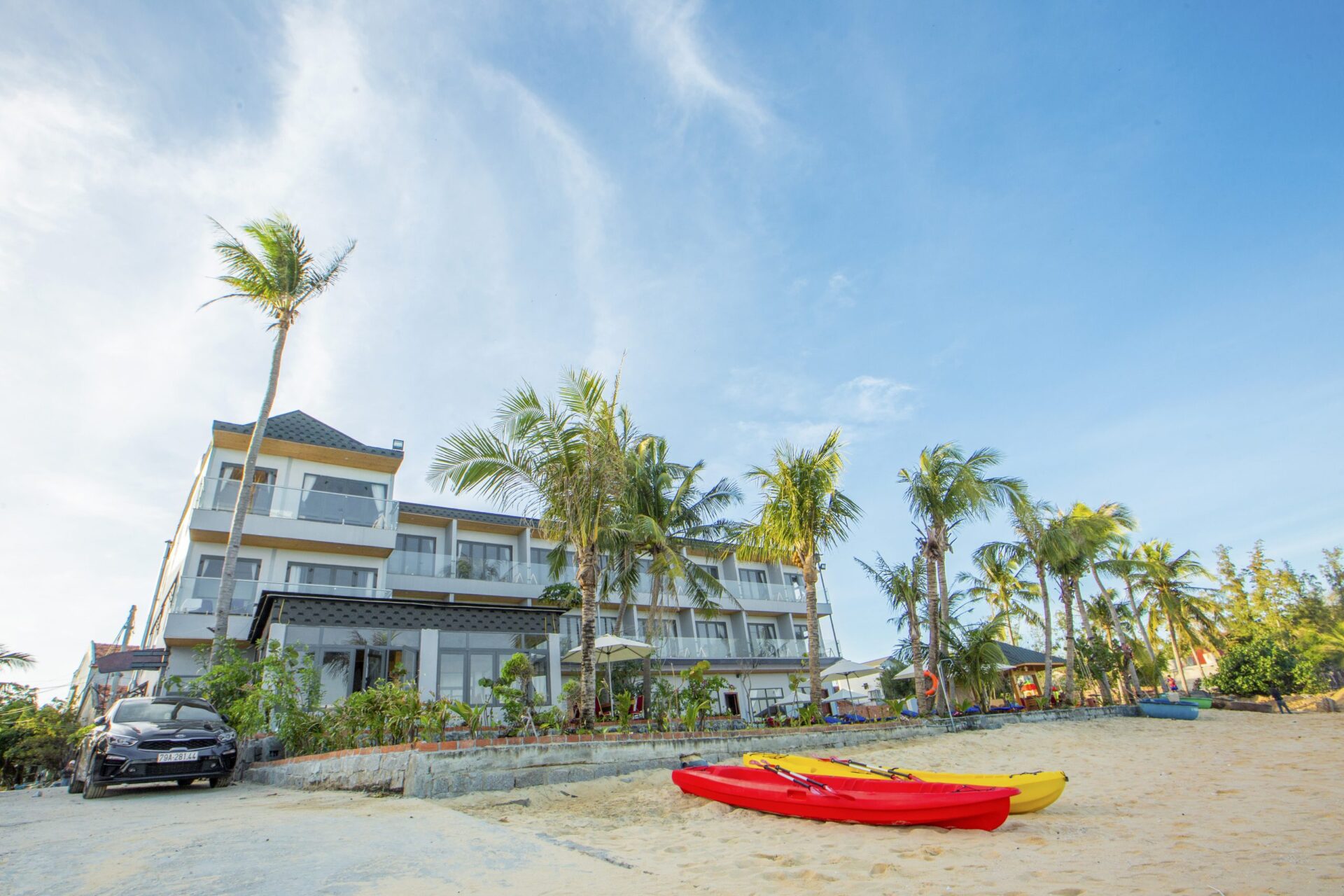 The staff at Phu Quoc Palm Beach Hotel is highly trained and always friendly and attentive to all customers. It is also extremely easy and convenient to visit popular tourist attractions in Phu Yen such as Mui Yen, Scenery of Yellow Flowers on Green Grass, Bai Xep, Thanh Luong Pagoda, and so on.
According to the best Phu Yen hotel rating in 2022, this establishment has talented chefs who prepare a variety of delicious and healthy dishes, particularly exotic Asian – European dishes. 
Entertainment facilities of Palm Beach Hotel Restaurant 
Restaurant: Palm Beach Hotel has a restaurant area right next to the beautiful beach, so guests can enjoy their food while watching the beautiful natural scenery right in front of their eyes. The restaurant specializes in providing visitors with a diverse menu of rich European-Asian cuisine dishes. Aside from traditional Vietnamese dishes, visitors to the restaurant will be able to enjoy dishes with French, Italian, and Australian styles and flavors,…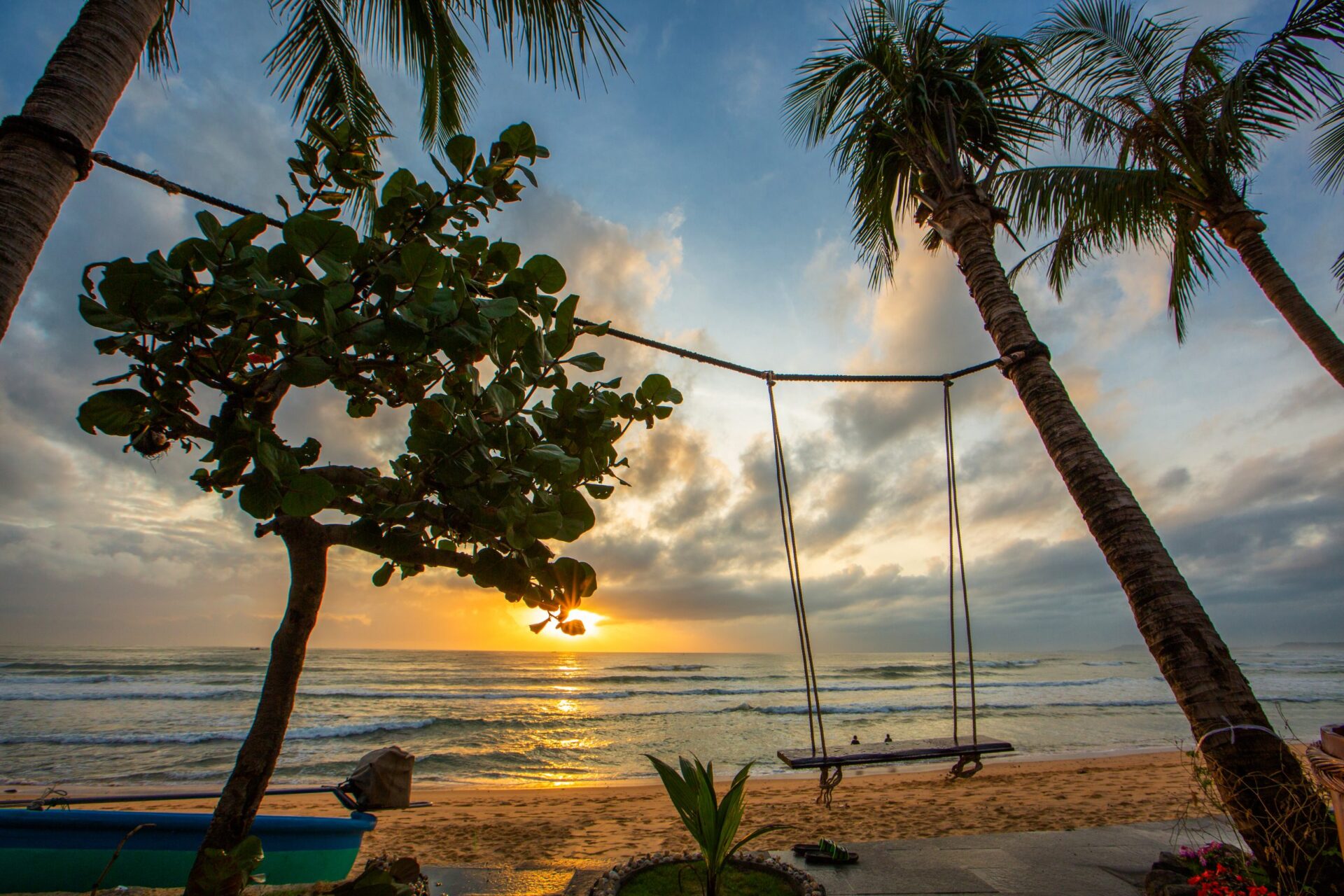 Guests will have the best experience with family and friends thanks to the restaurant's airy and spacious space as well as delicious and quality dishes. Furthermore, the restaurant at Palm Beach Hotel has a team of professional chefs who will prepare dishes with impressive flavors for you.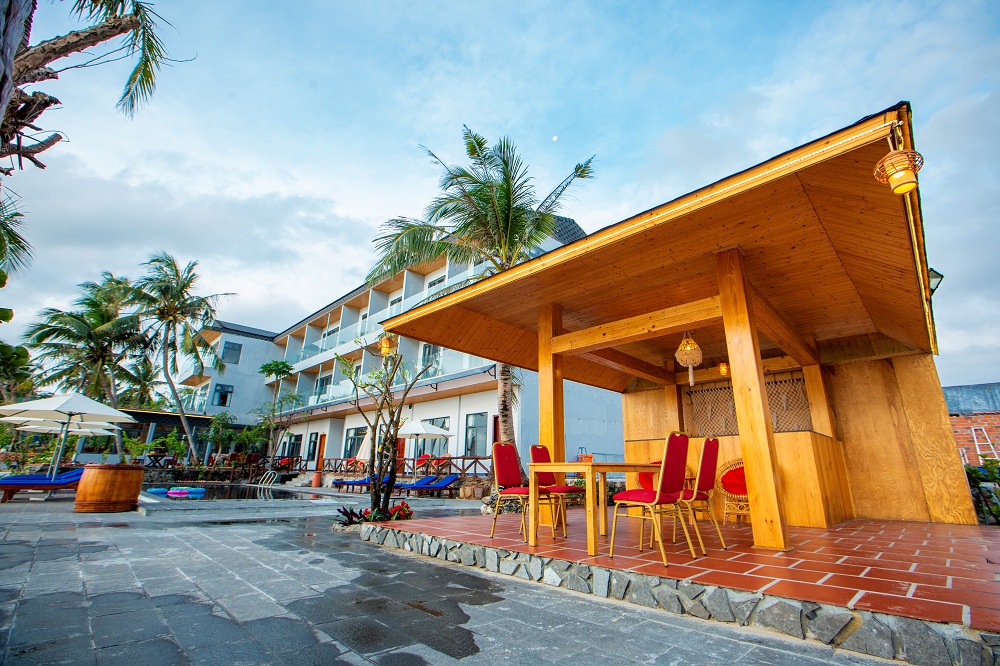 Bar: The hotel created a unique and sophisticated bar area near the sea for visitors to enjoy. The bar specializes in serving guests a wide range of drinks, from fermented drinks like cocktails and wine to simple drinks like whole coconut, juice, and peach tea.
Some frequently asked questions about Phu Yen Homestay 
– How much does a Tuy Hoa homestay cost?
Tuy Hoa homestays range in price depending on the quality of the homestay, the quality of the room, and the homestay's convenient location. A person's average nightly rate ranges from 100,000 VND to more.
– Which is the best Tuy Hoa homestay?
Each homestay in Phu Yen, Tuy Hoa has its own unique appeal, but they all provide the best living amenities for visitors.
– Which homestay is the best near Tuy Hoa Airport?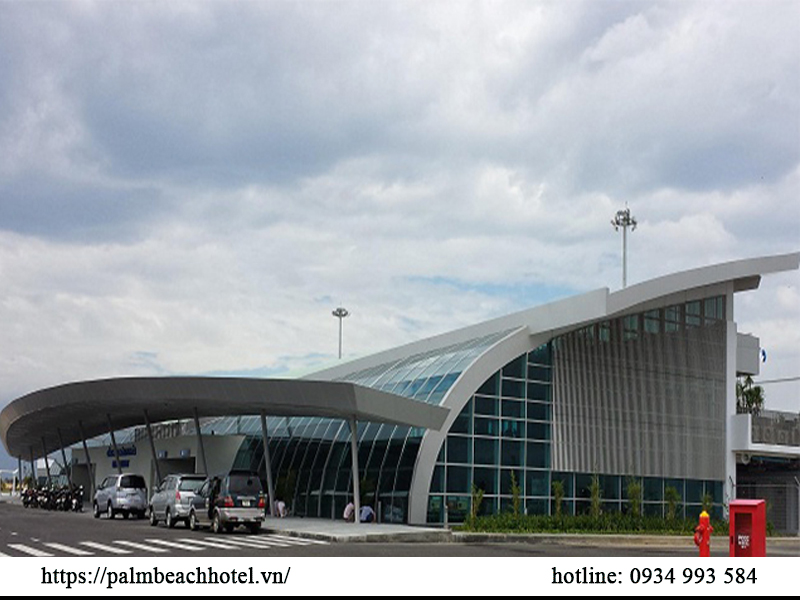 Homestays located on major roads in the city center, such as Hung Tho homestay, Lotus homestay, Victoria homestay, and others, frequently have convenient and closer routes to Tuy Hoa Airport.
– Which Tuy Hoa homestays are suitable for couples?
Most homestays in Tuy Hoa, Phu Yen have a variety of rooms ranging from dorm rooms to family rooms to double rooms to meet the needs of all visitors.
– Which Tuy Hoa homestays serve delicious breakfasts?
Tuy Hoa homestays now have a separate kitchen for their guests, allowing them to serve their own breakfast or dinner to their liking.
– Which Tuy Hoa homestays are suitable for families?
The homestays all have open and spacious dorm rooms or family rooms. Palm Beach Hotel is a good option if you need a large living room.
– How much does a weekend homestay in Tuy Hoa, Phu Yen cost?
Because weekends are when most tourists congregate, room rates at popular homestays frequently rise in comparison to weekdays. Prices vary greatly depending on the homestay.
– Which Tuy Hoa homestay has a nice view?
Each homestay will have its own beauty as well as a different perspective, depending on your preferences and interests, which you should consider before making a decision.
Today's article reviewed a high-quality homestay in Phu Yen- Palm Beach Hotel. Hopefully, these will be extremely useful comments for travelers planning a trip. If you want to book a room, please visit our website or call our hotline at 0934 993 584 for more information.