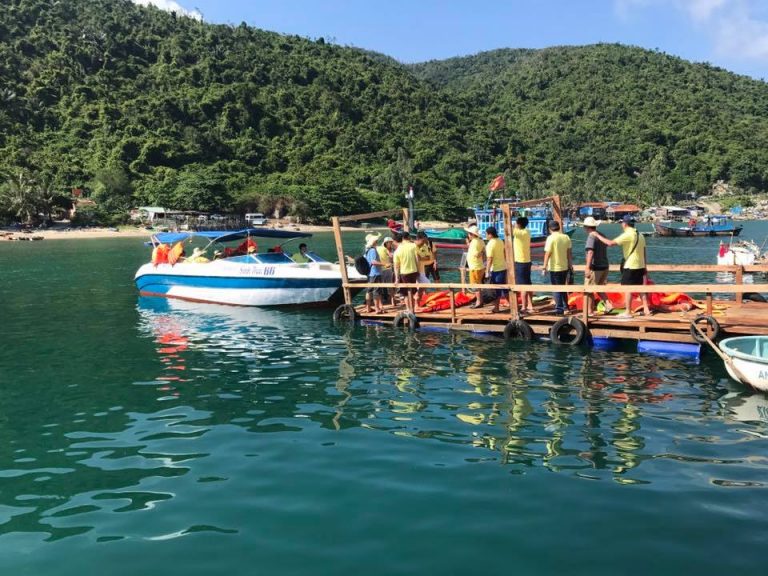 Vung Ro Phu Yen tourist area – A popular destination in summer
Vung Ro Phu Yen is not only a historically significant relic from the resistance fight against the United States to save the country, but also a potential land for individuals seeking peacefulness, adventure, and new experiences. Vung Ro is a small harbor on the border of the Deo Ca mountain range that serves as a natural maritime barrier between Phu Yen and Khanh Hoa. The bay is also a popular tourist site, with a beautiful and rustic natural backdrop that draws visitors in. So, what are you waiting for? Join us to learn more about Vung Ro Phu Yen, the ideal spot for your upcoming vacation. To have a memorable, complete journey that is also self-sufficient and cost-effective, save the Vung Ro Phu Yen tourist area experience below.
About Vung Ro
Vung Ro is a small bay on the edge of the Deo Ca mountain. Between Phu Yen and Khanh Hoa, the bay serves as a natural maritime barrier. This location can be described as a magnificent natural masterpiece. The sea and islands, mountains and forests, and sedimentary rock waterfalls continue to protrude into the bay.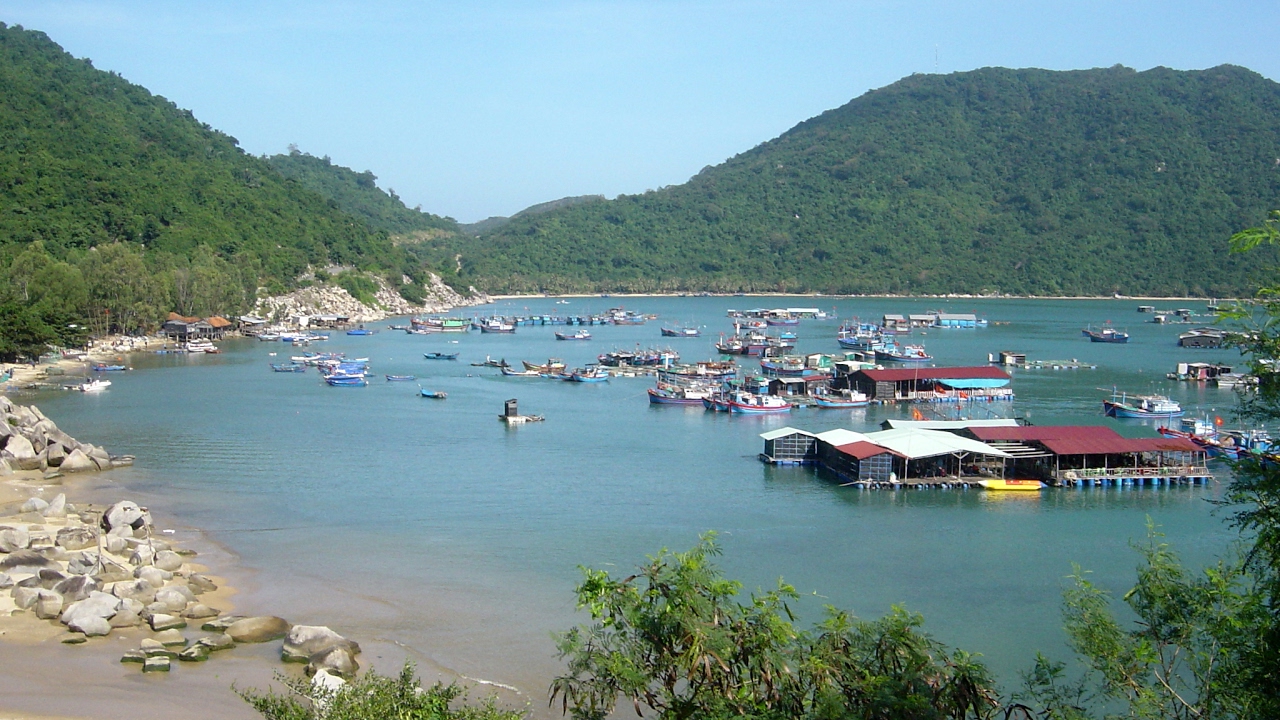 The brilliant jade green color is the focal point, evoking images of exceptionally fine white sand beaches that naturally melt together. Everyone has contributed to the creation of a stunning image of nature. Right in the land of golden blossoms on the magnificent green grass of Phu Yen, making everyone fascinated.
When is the best time to Vung Ro?
Vung Ro Phu Yen has four seasons, each with its own unique beauty that draws visitors in. Spring and summer, on the other hand, are the two most attractive and favorable seasons for travel. The environment transforms into a new shirt in the spring, dazzling the picture of flowers and turquoise sea. Bright sunshine, intermingled with foliage, shines on the gleaming sea surface in the summer, producing a view that resembles "a place of heaven and earth."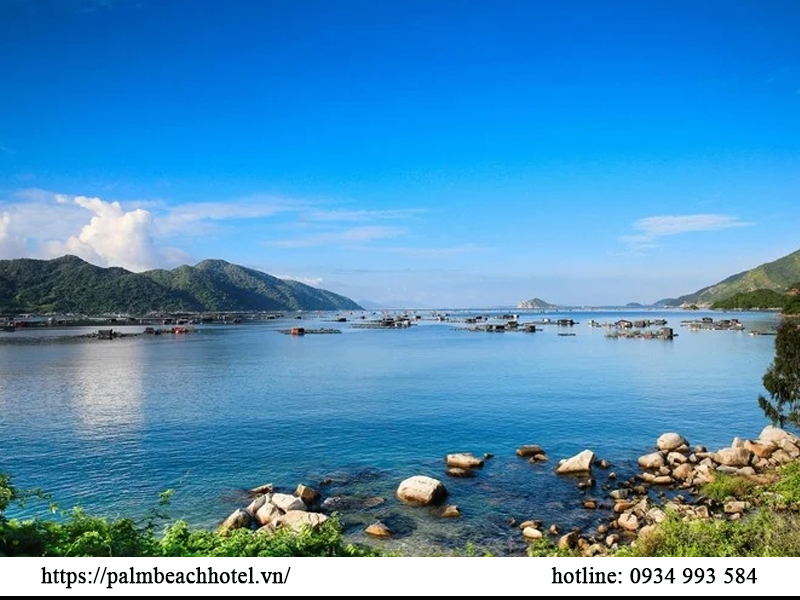 Two other prime viewing periods for Vung Ro: dawn and sunset. These are all ideal occasions for you to go on a photo quest.
Vung Ro's poetic beauty can be enjoyed at any time of year. Early in the morning, when the first sunrises glisten, it's also a good opportunity to take in the vivid natural scene of blue sky, white clouds, and early morning sunlight. And when the sunset gradually covers the limestone mountains, dying the sky's typical deep blue, the tranquil waters, and the mountains going to color, it will be even more shimmering and whimsical. Lights from fishermen's boats heading out to sea mingled with warm red gold.
What makes Vung Ro so special?
Traveling to Vung Ro Bay from Tuy Hoa city, Phu Yen, takes roughly 33 kilometers. When you travel down the beautiful and charming Deo Ca road, which connects Phu Yen and Khanh Hoa, you will immediately feel the simplicity. Vung Ro Bay, also known as Thac Bi Son, is encircled by three high mountains, Deo Ca, Da Bia, and Hon Ba, and is home to 12 little beaches, including Bai Ho, Bai Hang, Bai Small, Bai Chinh, Bai Bang, Bai Lau, Bai Nhan, Bai Ho, Bai Vung Ro has established itself as a location that is difficult to overlook while planning a vacation to Phu Yen, thanks to its many spectacular natural landscapes and pleasant climate.
Transportation to Vung Ro Phu Yen
Vung Ro is located about 30 km from the city center of Tuy Hoa, Phu Yen, visitors can choose from many vehicles. Visitors can rent motorbikes to move around on their own or take a taxi which is also quite fast and cheap. But no matter what means of transport, visitors can only reach the shore.
To go to Vung Ro Bay, the best way is to travel by motorboat or fishing basket. You will experience the feeling of floating on the famous Bai Nhan beach. Visitors will be able to see the scenery of clear and cool beaches interwoven with long, pure white sand.
Some notes when self-sufficient travel in Vung Ro
When traveling independently in Vung Ro, there are a few things to keep in mind. Here are some things to remember in order to make your trip as complete and convenient as possible:
Because Vung Ro Bay Phu Yen is so huge, you'll need to rent a boat to enjoy all of the stunning natural beauty.

Because boats and ships are the primary modes of transportation, you should dress simply and actively, and pack a second set of clothes.

Visitors should inquire about prices before ordering at restaurants or roadside eateries.

Visit Vung Ro Bay, Dai Lanh Cape, and Mon Beach all at the same time because they are all adjacent to each other.
Vung Ro is one of the most beautiful domestic tourist sites in Vietnam that you should see at least once in your life. Don't be hesitant to pack your baggage and travel. If you have the opportunity to visit Phu Yen, please come to Palm Beach Hotel to stay in a high-quality 4-star hotel; we will not let you down. Hopefully, these experiences may assist you in having a pleasant and uneventful journey to Phu Yen in the future.