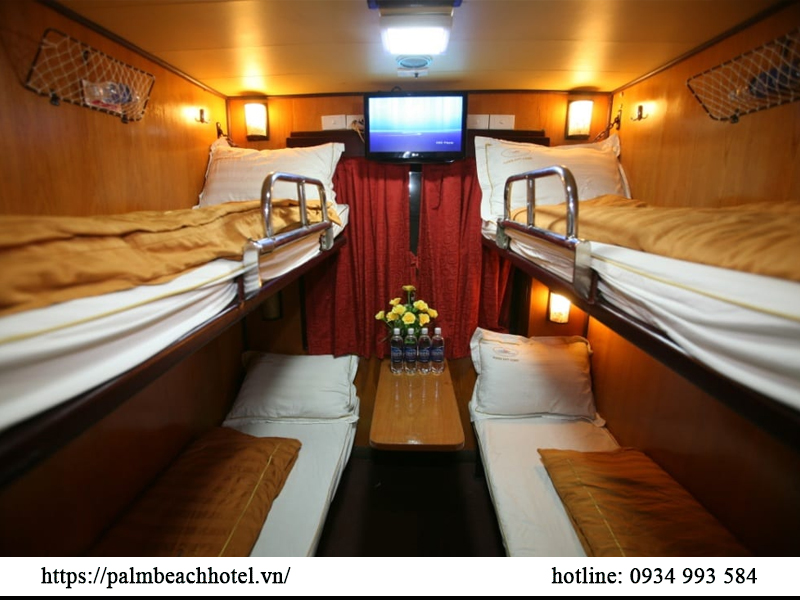 Travel to Phu Yen by 5-star train
The train is one of the most popular modes of transportation to Phu Yen. However, many people are still hesitant to choose this vehicle because they are concerned about the long distance and swaying while driving. But the fact that a train has appeared to assist you in resolving these concerns. It is a five-star train. The name "5-star train" speaks for itself. This is the most modern train design available today, providing passengers with the best possible experience. When they first saw it, many people mistook it for a road version of the plane. Why not travel to Phu Yen by 5-star train?
What exactly is a 5-star train?
Vietnam's train system is currently being upgraded and carefully invested in terms of quality. As a result of its speed, convenience, and low cost, many people prefer this vehicle to the bus or plane. The price, in particular, is always kept consistent according to each train code and varies depending on seat location, time of booking, and train passengers.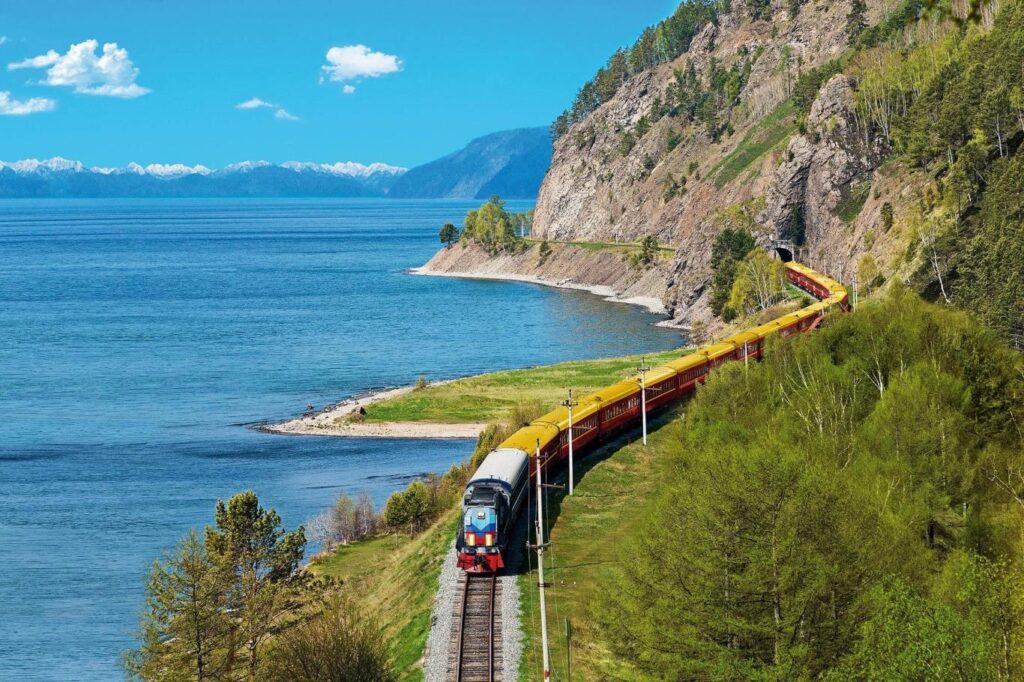 This is the new SE3/4 double train's name. The upgraded version with upgraded equipment and services meets 5-star standards in order to create a new image of Vietnam's railway industry. These trains are outfitted with first-rate equipment and services, as well as a team of professional personnel such as flight attendants, and meet the 5-star standard of service quality. Trains with first-rate equipment and services, as well as 5-star staff, will run on Vietnam's north-south route.
Route of the train
The 5-star train has a route that follows the North-South route—a departure from Hanoi at 22 p.m., arrival in Saigon at 5:30 a.m. The unique thing about SE3 is that, despite being upgraded in terms of service quality, the price has not changed compared to standard ships.
Train 5 consists of 13 cars, 11 of which are passenger cars and two of which are service cars. The SE3 train's service personnel were drawn from the Vietnamese border patrol and had to go through extensive training. Each train has 31 employees, including attendants and drivers.
Train facilities
Air-conditioned soft seat: Aluminum table to increase noise resistance and reduce box weight, lined with Japanese imported sheets. Furthermore, each of these carriages is outfitted with two facilities to meet the entertainment needs of guests. Before each trip, bed carriages with blankets, sheets, pillows, and cushions are completely changed. 

Carriages with four beds: The 5-star train's most advanced carriage.

Furthermore, the 5-star train impresses passengers with clean and modern facilities such as a luxurious lighting system along the corridor; washrooms and toilets that ensure no discharge into the environment; semi-automatic glass doors, and so on.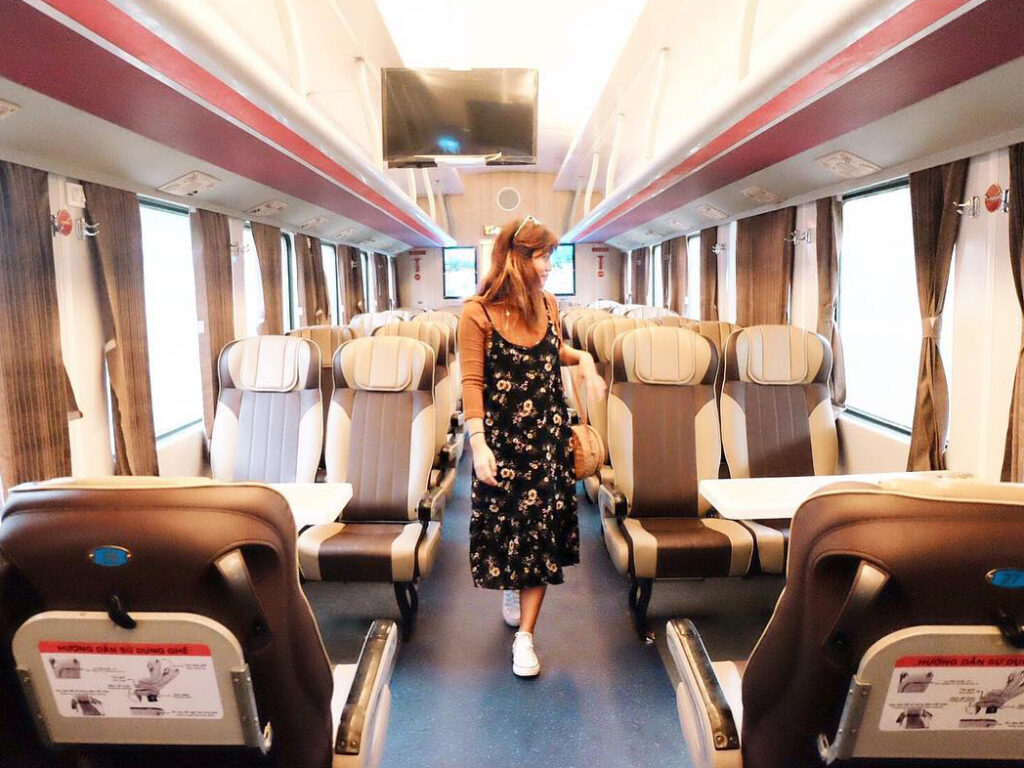 Going to Phu Yen by train 5 star
Phu Yen is a stop on the 5-star train's North-South route. You can choose this vehicle to receive first-rate services. We now only know how to get to Phu Yen by taking a 5-star train from Ho Chi Minh City to Hanoi.
Regarding the route
Starting from Hanoi Capital Station, it takes approximately 24 hours to travel 1198 kilometers to Tu Hoa Station (Phu Yen). The departure time from Hanoi station is 19:30, and the arrival time at Tua Hoa station is around 19:12. With this distance, the train stops at 14 points, with each stop lasting between 2 and 15 minutes. There is currently no SE3 bus service from Saigon to Phu Yen, only from Phu Yen to Saigon. To travel by train from Saigon to Phu Yen, regular trains such as the SE2, SE4, SE6, SE8, SE10, and SQN14 are available. With a total running time of 9-11 hours over 528 kilometers.
The ticket price
The fare to Phu Yen by train 5 star is the same as the fare from Hanoi to Phu Yen by the SE3 train. Because, as previously stated, the SE3 train only runs from Phu Yen to Ho Chi Minh without an opposite direction. Precisely, the SE3 to Phu Yen exchange rate is calculated using the Hanoi – Nha Trang exchange rate (According to the regulations of the house, there are only 3 levels: Hanoi – Saigon, Hanoi – Nha Trang, Hanoi – Hue) which Nha Trang is the next stop after Tuy Hoa stop.
As a result, tickets to Phu Yen SE3 from Hanoi range in price from 598,000 VND to 1,391,000 VND (depending on the type of seat). You can choose the best place for you by following the details on online booking sites.
Note these things when purchasing your first train tickets to Phu Yen
When purchasing train tickets to Phu Yen for the first time, keep the following in mind: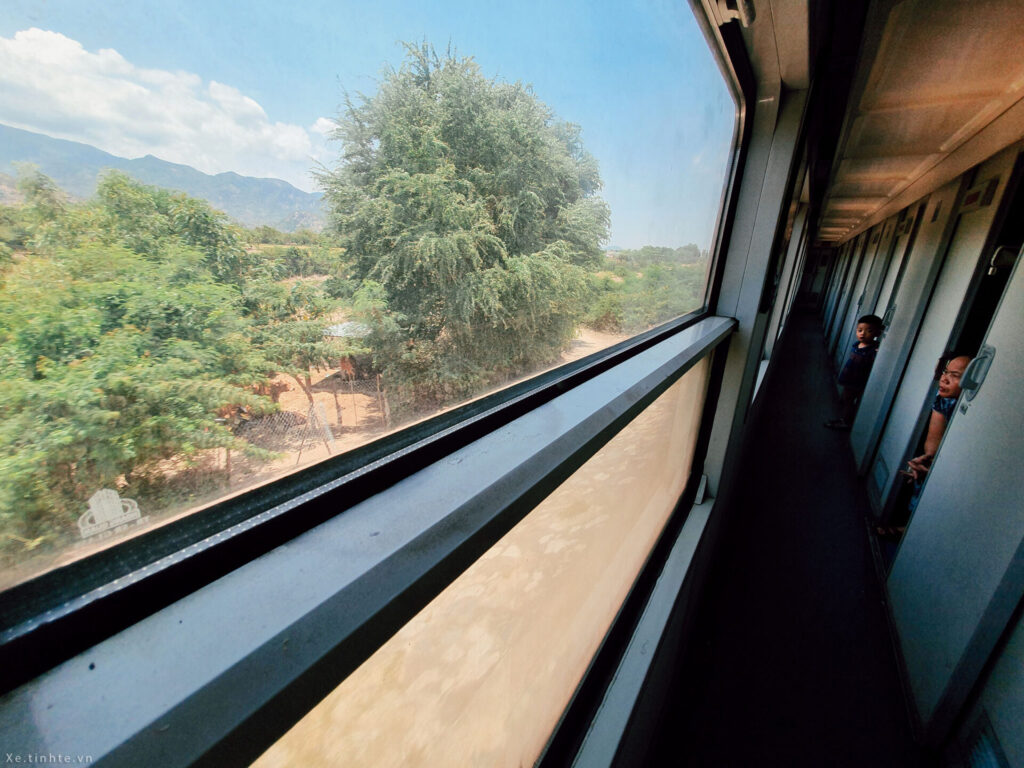 Currently, there are numerous methods for purchasing train tickets, including purchasing at the station, purchasing at ticket outlets across the country, and purchasing train tickets online. However, buying tickets online is the quickest and most profitable option. You will easily receive many attractive offers and choose a better seating position at that time. When traveling by train, make sure you have enough personal belongings. Next, prepare stomachache, headache, and anti-sickness medication if you suffer from motion sickness and have poor health. Finally, dress comfortably to relax on the train!
Conclusion
One of the most wonderful experiences is taking a train in Phu Yen and seeing the beauty right on the way to this place. Going to Phu Yen by 5-star train is the current tourism trend for many people. So, are you prepared for your visit to this luxurious vehicle? Plan ahead of time, and don't forget to contact Palm Beach Hotel at https://palmbeachhotel.vn for a high-class resort at the end of your cruise.