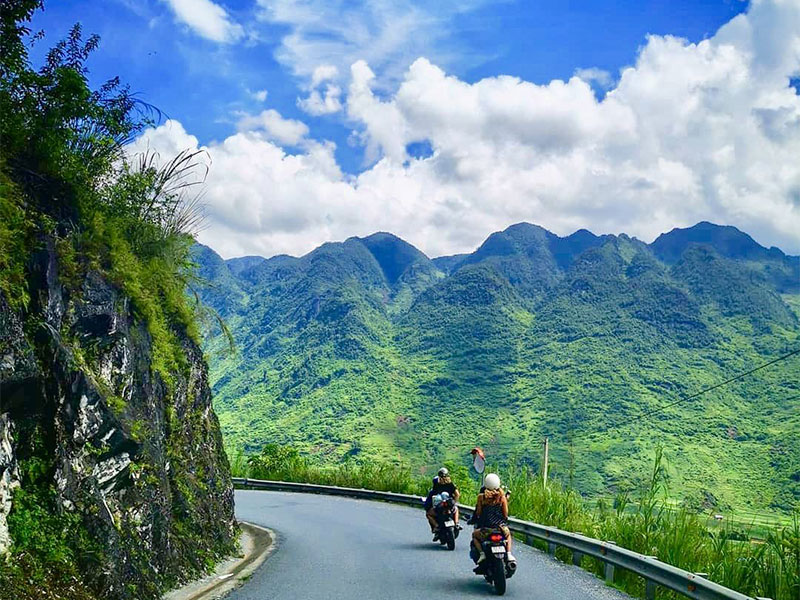 The best things to do in Phu Yen, Vietnam
The best things to do in Phu Yen! With its wild beauty and clear blue water, Phu Yen has been and continues to be a popular destination for both domestic and foreign tourists. This location is similar to a pearl island in the central region; if this is your first visit, then read the article below to find out what Phu Yen to play has to offer!
About Phu Yen
Phu Yen is located in the South Central Coast region. Together with Binh Dinh, Khanh Hoa, and other provinces, Phu Yen has created Vietnam's most beautiful sea route, which runs along the S-curve. The year-round temperature is quite comfortable due to the sea border, which is influenced by oceanic climate. What is lovely about Phu Yen? Nature has endowed Phu Yen with excellent terrains for economic development, particularly marine tourism. In each region of Phu Yen, the landscape is diverse, with plateaus, plains, hills, and alternating valleys.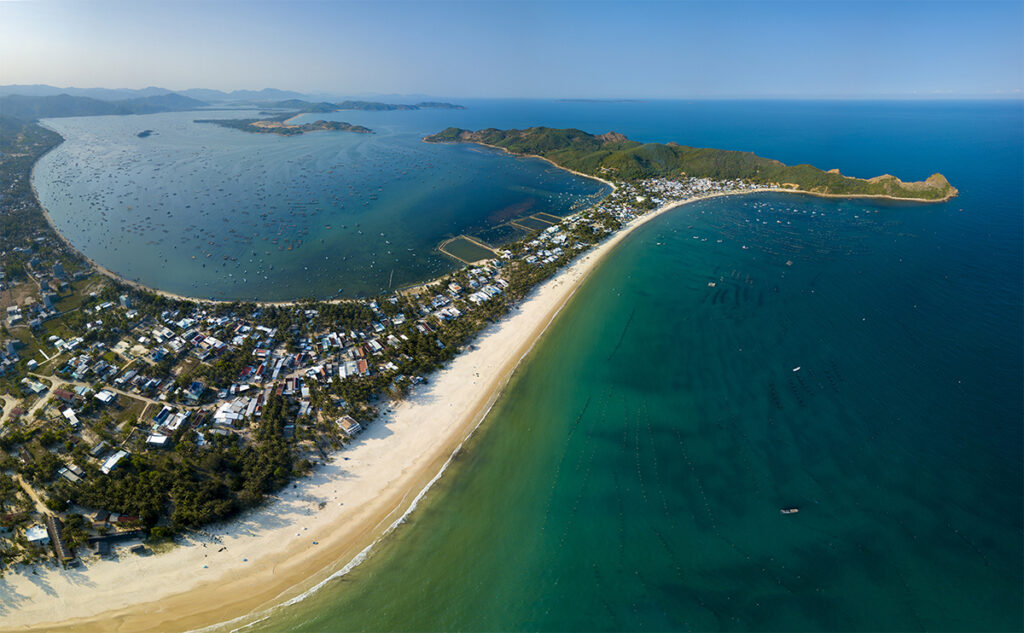 Location: Phu Yen is a central province in an S-shaped strip of land; the distance from other provinces is not far, and transportation options are diverse and modern. The distance between Hanoi and Phu Yen is approximately 1191 kilometers, and the distance between Ho Chi Minh City and Phu Yen is approximately 490 kilometers.
What can you do in Phu Yen?
You're probably curious because this place has so many options. If you're not sure what Phu Yen has to play or which beautiful scenes in Phu Yen are well-known, allow us to introduce you to a few outstanding and one-of-a-kind destinations.
Da Dia reef
This place attracts a large number of tourists to visit and feel as one of the most famous places about 36km from the city. The Da Dia reef is a natural masterpiece, the result of a geological period that separated the continents. The viewer's attention is drawn to cylindrical rock blocks of varying heights lined up in the shape of a giant honeycomb.
Not only are the rock formations magnificent, but the clear blue water and big waves crashing against the cliffs, creating white foam, complete the picture.
O Loan Lagoon
To experience the beauty of Phu Yen, you must visit O Loan Lagoon. Don't forget to stop by O Loan Lagoon on your way to the disc rock rapids. With an area of approximately 1570km, you can easily sense the vastness of space, the tranquillity of the lagoon, and the surrounding rhythm of life. The lagoon has four sides that are water, and the surface reflects the colors of the sky. It is a great place to watch the sunrise or sunset in the afternoon.
In particular, this place is famous for delicious, greasy and especially fresh blood cockles and a variety of seafood in addition to oysters, making it a good choice for lunch.
Mang Lang church 
Mang Lang Church has been standing for over 110 years, with pure classical architecture and two towering bell towers in the midst of densely populated countryside. Next to the church is a traditional room called Anre Phu Yen, which solemnly stores and exhibits all of the Blessed's documents. The church is small, but it has a beautiful green campus. The yard also has a small cellar built intricately in the heart of a fictitious hill. Many carved sculptures tell the stories of Saint Anre Phu Yen inside the cellar.
This location still houses the first book printed in Vietnamese. This is the catechism of Father Alexandre de Rhodes's (locally known as Father Dac Lo) eight-day sermon, during which he claimed to have given birth to Vietnam's national language script.
So, did you answer the question, "What is there to do in Phu Yen?" or not?
Plateau of Van Hoa
This location is known as the dreamy Da Lat in the heart of the lovely Phu Yen. They have many picturesque scenes for you to live virtually in various frames. Large open space with lush green grasslands and plenty of peace and quiet. Everything will make you fall in love with this lovely, peaceful, and friendly land. Visitors to Van Hoa should definitely stand on a high vantage point and take in the breathtaking scenery. The sun shines through the clouds and through the people from an ideal height of 400m. Make a picture of a fairyland with no dust.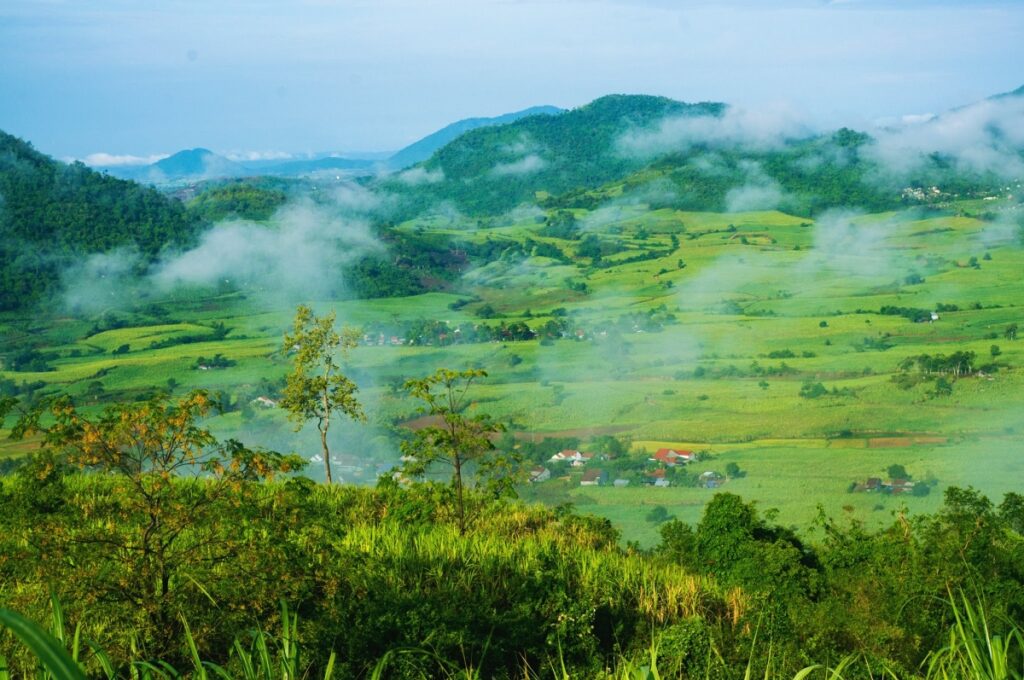 Places to go out at night in Phu Yen 
April 1st Square – Phu Yen
April 1st Square, located in the heart of Tuy Hoa city, is a popular spot for evening entertainment for tourists. Because it is located in the city center, April 1st Square is referred to as the city's heart. To relieve stress, the most popular activity at square is walking around the square or renting skateboards, roller skates, double bikes, etc.
Night Market in Tuy Hoa
Tuy Hoa Night Market has Phu Yen consumer and specialty food stalls. Furthermore, the Tuy Hoa night market has play areas for children and teenagers. Tuy Hoa night market is a very lively place for both locals and tourists every night.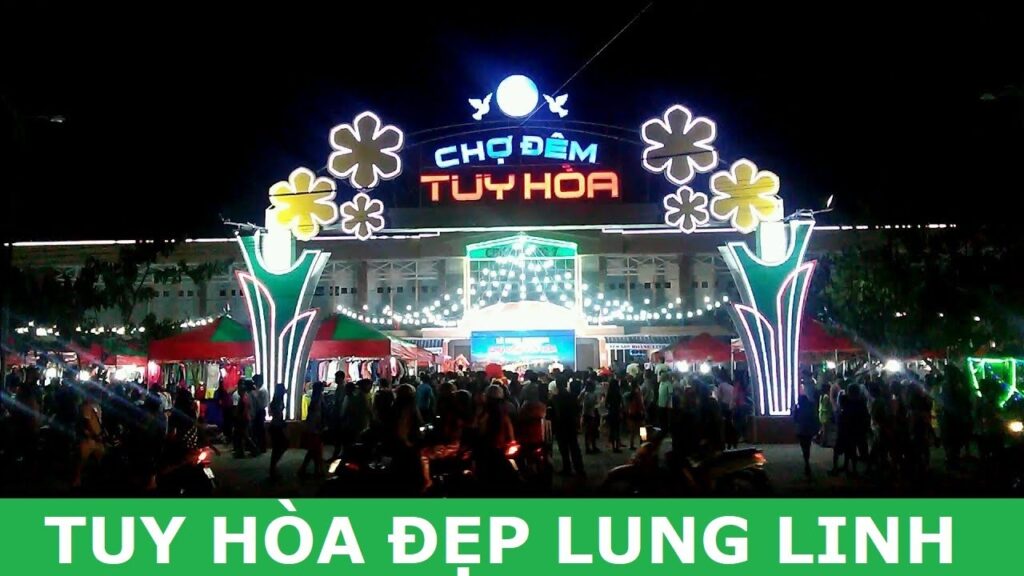 What are you waiting for if you haven't planned a trip to Phu Yen with the Palm Beach Hotel? With some of the experiences and information shared above, you should have a few more ideas for the most perfect trip in this magical land!