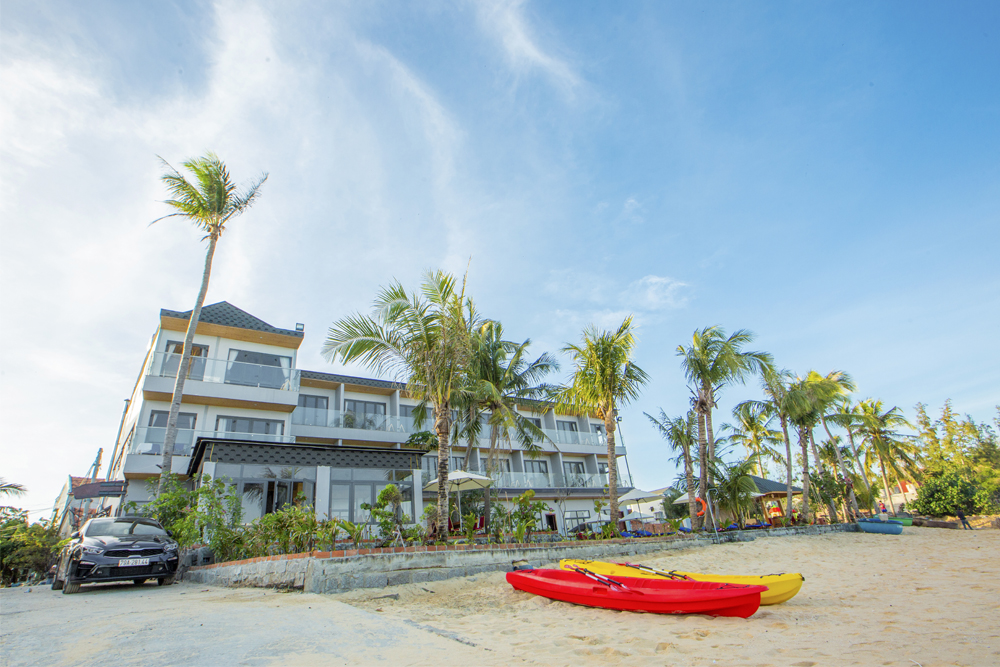 The Best Hotels & Resorts in Phu Yen
When visiting Phu Yen, many tourists are interested in visiting Tuy Hoa. If you are looking for hotel reservations in Tuy Hoa, Phu Yen, the options range from high-end to low-cost, such as Palm Beach Hotel. Remember to read previous customers' reviews to get the most objective picture of our hotel. Remember, Palm Beach Hotel is the most comfortable resort hotel in Phu Yen. Contact us right away to reserve a room for your trip to Phu Yen!
About Phu Yen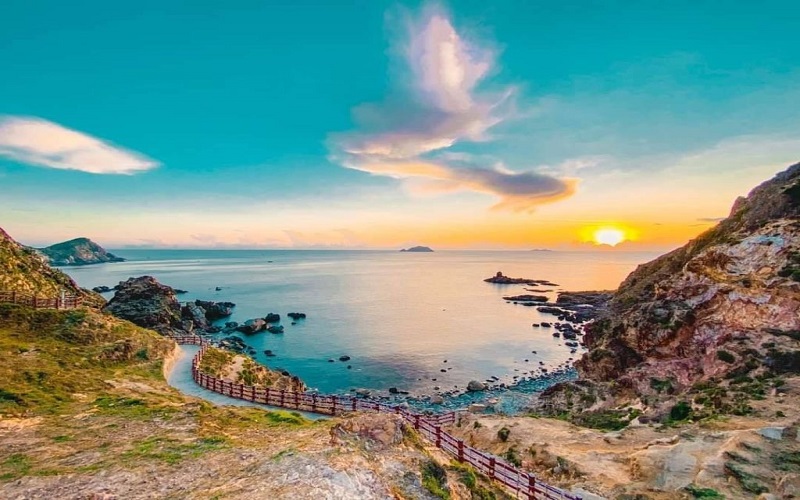 Phu Yen is a province in South Central Vietnam that connects Binh Dinh and Khanh Hoa. When embracing two passes: Cu Mong Pass bordering Binh Dinh and Ca Pass bordering Khanh Hoa, this place has a gentle and graceful beauty. The image of rice fields straight away from flying storks, smooth blue beaches, fresh lagoons, or interesting undulating rocky cliffs remain in the hearts of tourists who visit this place.
The best time to visit Phu Yen
According to those who have visited Phu Yen, the most convenient and suitable time to visit is during the sunny season, which lasts from January to August. Because this is the high season Phu Yen's schedule, you must book your hotel room in advance to save time when you arrive.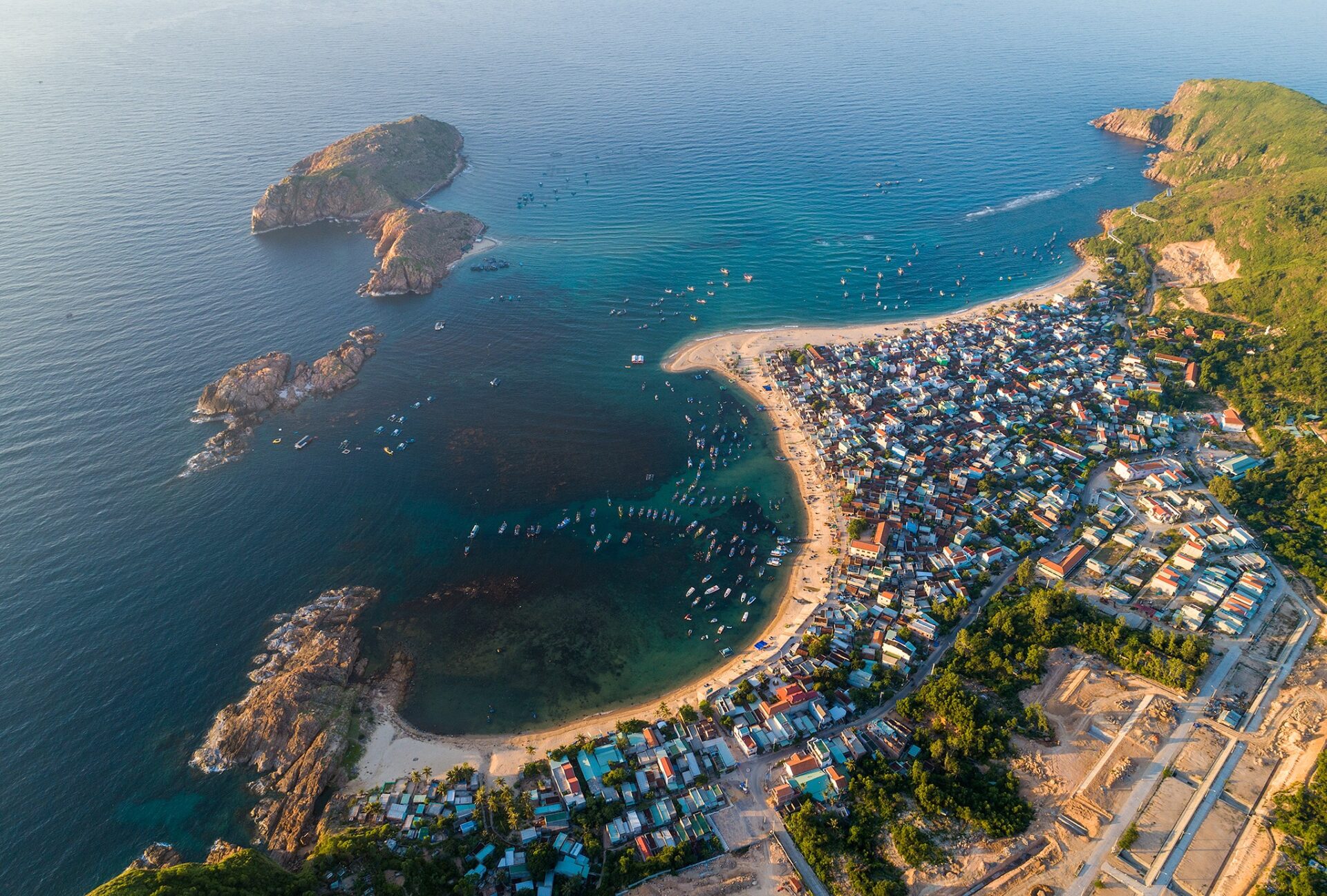 To have the most complete experience, avoid visiting Phu Yen during the rainy season, which lasts from September to December. Because the scenery of Phu Yen appears more vibrant, vibrant, and fresher during the dry season. When the sun shines on the golden rice fields, the beaches and cliffs also sparkle. Furthermore, if you want to attend traditional cultural festivals here, the months of January and February are ideal, with outstanding cultural activities such as: Ho Loan lagoon boat racing (January 7), racing Da Rang River Boat (January 7), Horse Racing Association (January 8),…
About Palm Beach Hotel
– Palm Beach Hotel is an excellent choice for visitors to Tuy Hoa (Phu Yen), providing a relaxing and hassle-free stay.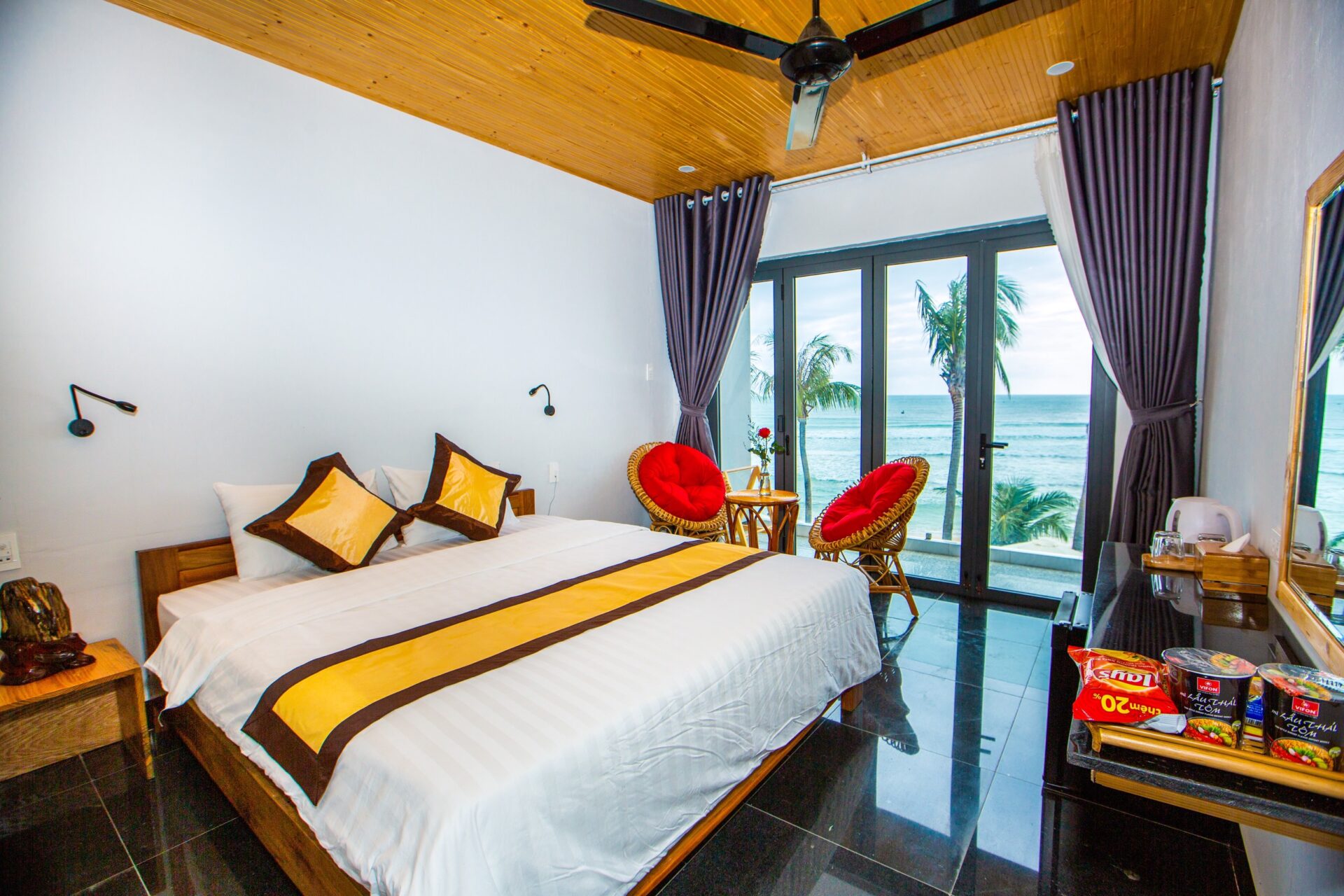 – Palm Beach Hotel offers the best services and amenities to make guests feel at ease. With the hotel's free Wi-Fi internet access, you can upload photos and respond to emails whenever you want. Use the hotel's easy-to-book transportation services to plan your rides to and from the airport. The hotel offers car rental and shuttle services to help you get around Tuy Hoa (Phu Yen).
– The hotel provides free parking for guests who have their own transportation. While staying at this wonderful hotel, the friendly front desk staff can assist you with a variety of services such as express check-in or check-out and luggage storage. If you want to see the best shows in town, the hotel's ticket service and tours can help. On chilly nights, the hotel even has a fireplace to keep you warm.
– The hotel's on-site laundry service keeps your favorite travel outfits clean, allowing you to pack less. Room service and daily housekeeping are provided as in-room amenities, allowing you to relax and enjoy your stay in the perfect way. The hotel is completely smoke-free, ensuring a clean air environment. 
– With welcoming decor and essential amenities, guestrooms are designed to provide an optimal level of comfort. For the comfort of its guests, the hotel provides air conditioning in some of its rooms. Palm Beach Hotel offers a variety of room layout options, including rooms with a separate living room and a balcony or terrace.
– In some rooms, guests will also find a refrigerator, a coffee maker, and a mini bar. In select rooms, the Palm Beach Hotel also provides a hair dryer and towels.
Dining and entertainment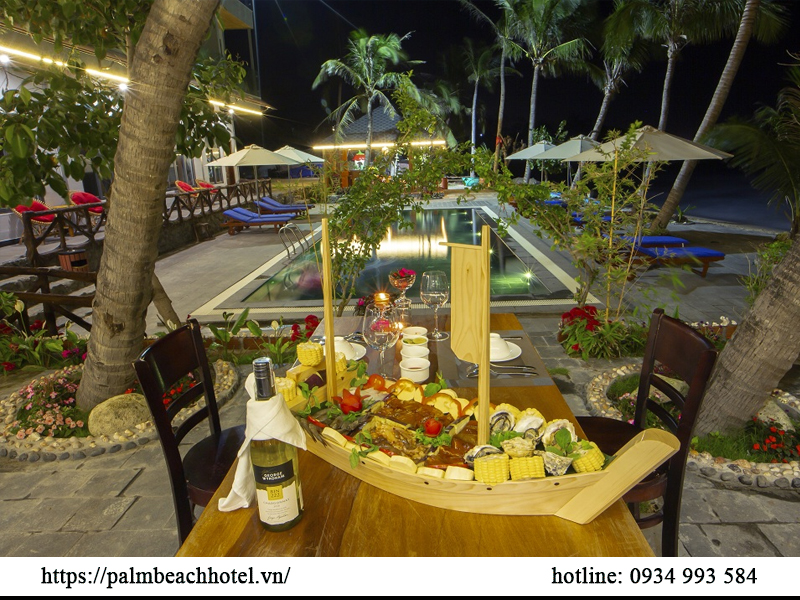 Have fun with your travel companions at the hotel bar at night, or organize events, wedding parties, etc. Palm Beach Hotel has fantastic recreational facilities for guests to use. The hotel's array of recreational amenities ensures that you will have plenty to do during your stay. Make use of the nearby accessible beach. Spend some time relaxing with family and friends in the shared lounge.
Reasons to stay here
The restaurant and bar has a diverse menu with dishes from Asia to Europe, from modern to traditional Vietnamese.

The sea view, designed with local flair and thatched roofs immersed in nature, creates a sense of warmth and closeness. The entire resort has its own swimming pool, allowing for complete privacy and relaxation.

Shade is located near the famous Phu Yen cliffs, close to the sea, under the trees, and has open space to enjoy the view and natural light.

The hotel has an outdoor pool, modern and luxurious accommodations, and free WiFi throughout.

Front desk open 24 hours a day, business center, and meeting/banquet facilities.

All rooms are fully equipped with the following amenities: TV; Cable TV – satellite; Phone; Desk; Fridge; The bathroom has a bath tub, shower, bathrobes,…
Final line
The resort hotel in Phu Yen has a staff of agile, attentive employees who are always ready to assist and advise visitors on popular places to visit and play in the city. Palm Beach Hotel has an outdoor swimming pool, a large garden with many shady trees, a private beach, and other amenities to help visitors unwind after a day of sightseeing and city tourism. The hotel's restaurant, which features elegant tables and chairs as well as a delicious menu featuring many domestic and international dishes at the buffet counter, allows guests to make their own selection. The restaurant also serves a variety of appealing drinks to its customers. Hopefully, the information provided above will assist you in having more Phu Yen travel experiences. What are you waiting for to discover the beautiful scenes of famous delicious food in Phu Yen!!!