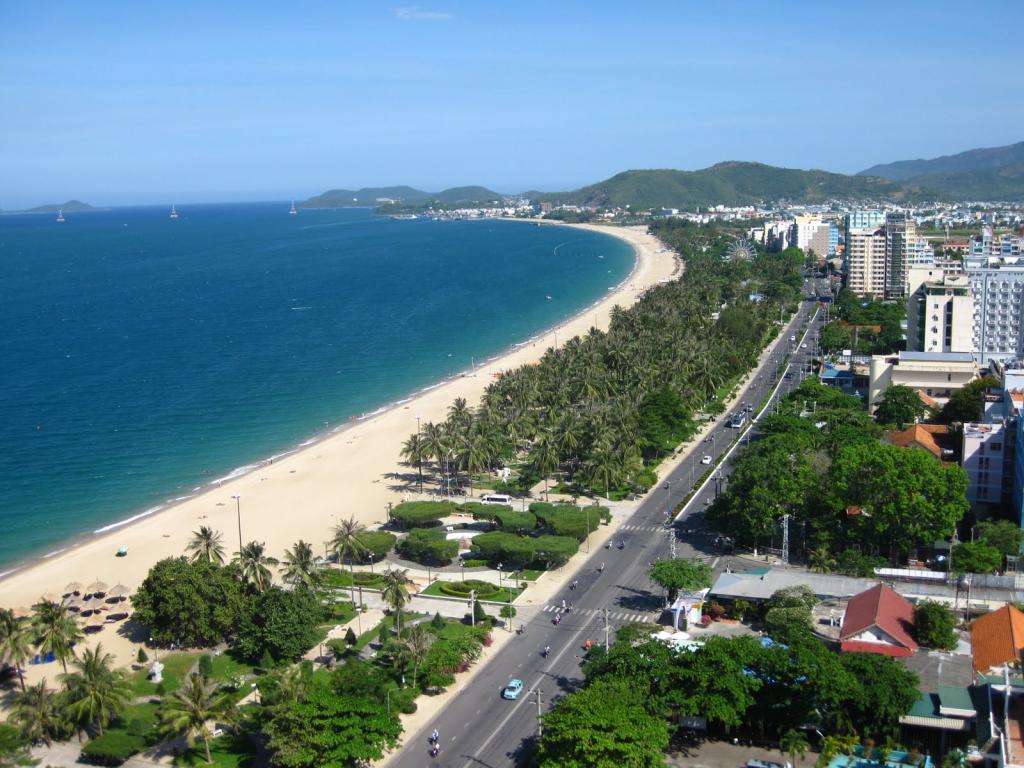 What to eat in Phu Yen? What is Phu Yen specialties?
Phu Yen is well-known for its charming river and river scenery, and it has many ideal tourist attractions that draw a large number of domestic and foreign visitors each year. When discussing the land of Phu Yen, people specifically mention it as having the wealthiest unique cuisine in Vietnam and the picturesque scenery. What are the specialties at Phu Yen? In this post, I'd like to share some Phu Yen specialties that you should know.
About Phu Yen cuisine
Each cuisine of Phu Yen has a distinct flavor. If you visit Phu Yen, in addition to experiencing and discovering famous tourist attractions, you should take some time to enjoy Phu Yen specialties and learn about what makes the cuisine here unique. What distinguishes it from other regional dishes? I guarantee it will be an unforgettable experience by the Phu Yen cuision, leading culinary experts in Vietnam highly value Phu Yen cuisine. Not only because the food is delicious, but also because Phu Yen offers a wide variety of dishes and remarkably fresh seafood. Visitors to Phu Yen always talk about the tuna fish- one of the island's most famous dishes, or the pancakes, fried rice, grilled corn, vermicelli, rice paper, banh beo, and so on.
Phu Yen specialties that you should not miss
1. Specialty cakes of Phu Yen
Hoa Da rice paper: Hoa Da is a village located in An My commune, Tuy An district, Phu Yen province. Hoa Da rice paper is a well-known specialty of Phu Yen and neighboring provinces. This rice paper is made with a thin layer of flour just enough from Hoa Da rice paper to retain the inherent aroma of rice after drying.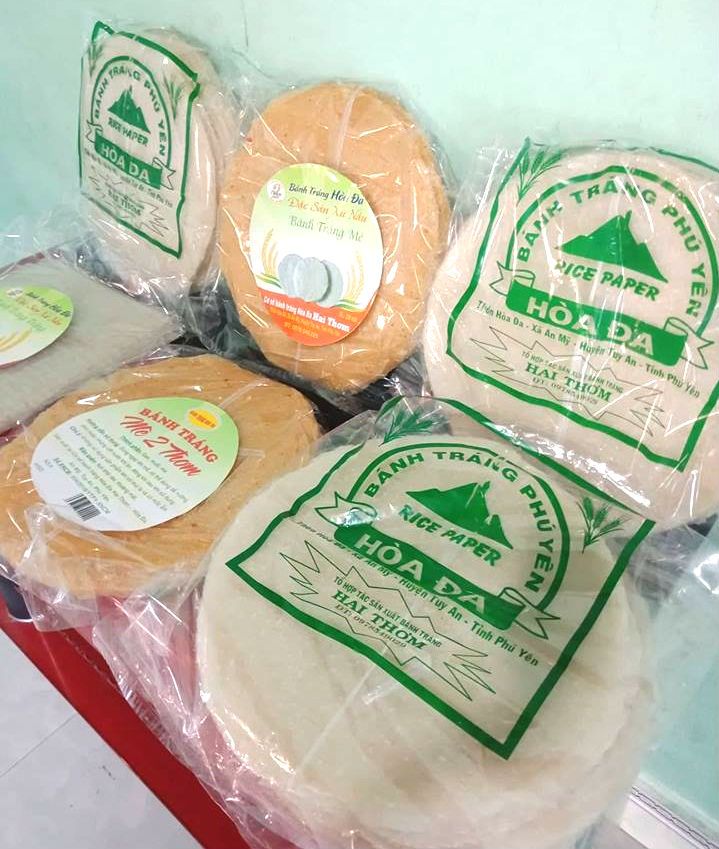 Hoa Da rice paper is always the first Phu Yen specialty cake that tourists buy and bring back as a gift because it is cheap, easy to buy, and easy to store and transport as well. You can use this rice paper dish to roll meat, shrimp, vegetables, eggs, and so on with your favorite fish sauce.
Hoa Da rice paper costs 100,000 to 200,000 VND per 100 cakes in Phu Yen.
2. Husband and Wife Cake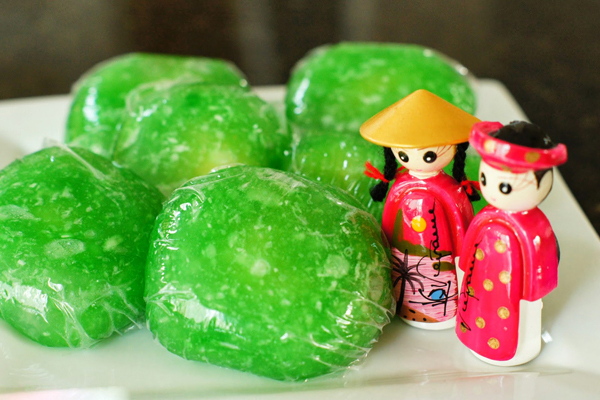 Husband and Wife cake is one of the traditional cakes of Phu Yen, and it can be found in many local markets. The main ingredients in this cake are filter powder and green beans. The unique feature of this cake is that, despite being made from filtered flour, it has a crunchy texture every time you eat it; simply take a bite and you will feel the cake's fat. This dish is not only a traditional dish that indigenous people enjoy, but visitors are also captivated by the flavor that this cake provides.
3. Beef dried in the sun
Beef one sun is highly recommend specialty of Phu Yen. This delicious beef dish's meat is naturally grazed on the slopes of Phu Yen mountain, so it's firm and fragrant. After slaughtering the beef, people will select the best parts of the loin or corn to process.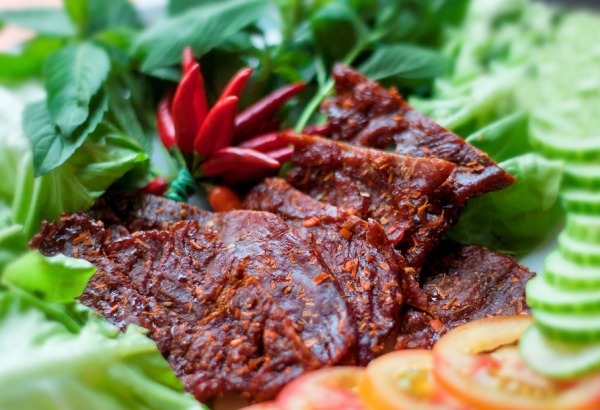 It is necessary to pay attention during processing to prevent the meat from becoming rancid, because making beef one day will be uncertain and fragrant. Meat will be processed and cleaned before being cut into rectangular slices 12cm long, 5cm wide, and 2cm thick. For 15 minutes, beef will be marinated with onions, garlic, chili, pepper, fish sauce, salt, and other spices to infuse the meat.
 The marinated meat is then dried in the sun until it is dry but not completely dry but still retains the meat's sweetness before being preserved and packaged. Before eating, the meat must be fully cooked on a charcoal grill. With some herbs and soy sauce, one sunny beef can be served. The beef was tough and spicy, but it was delicious. What could be more enjoyable in the cold weather than sitting around the charcoal stove with family and friends when you visit Phu Yen?
Cup duck cake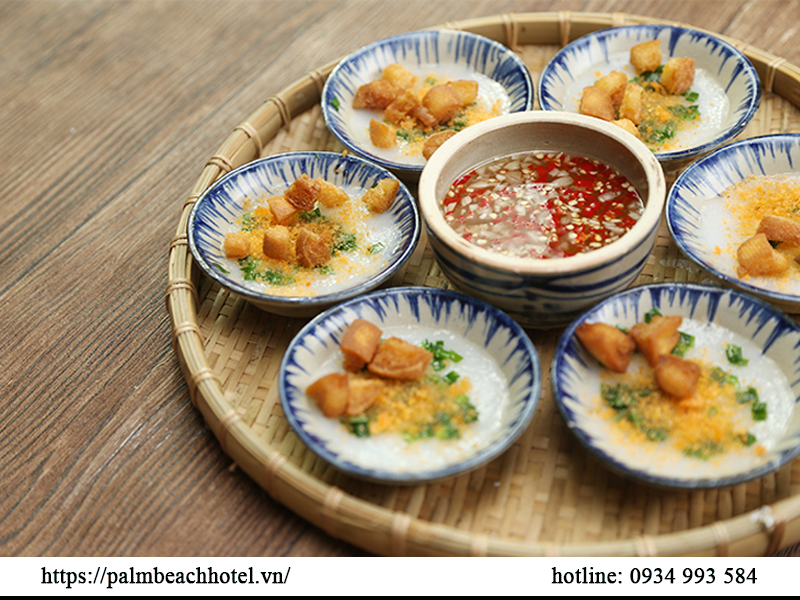 If you visit Phu Yen on a cold day, do not pass up the opportunity to try the Cup duck cake – banh beo, a popular Phu Yen specialty. While observing the owner's quick hand, he quickly turned the hot cake, blowing and eating when the softness of the cake touched the tip of the tongue, the aroma of onion fat and meat filling was faint. All of your senses appear to be stimulated, and you wonder why you are being rewarded with such delectable food.
Oyster porridge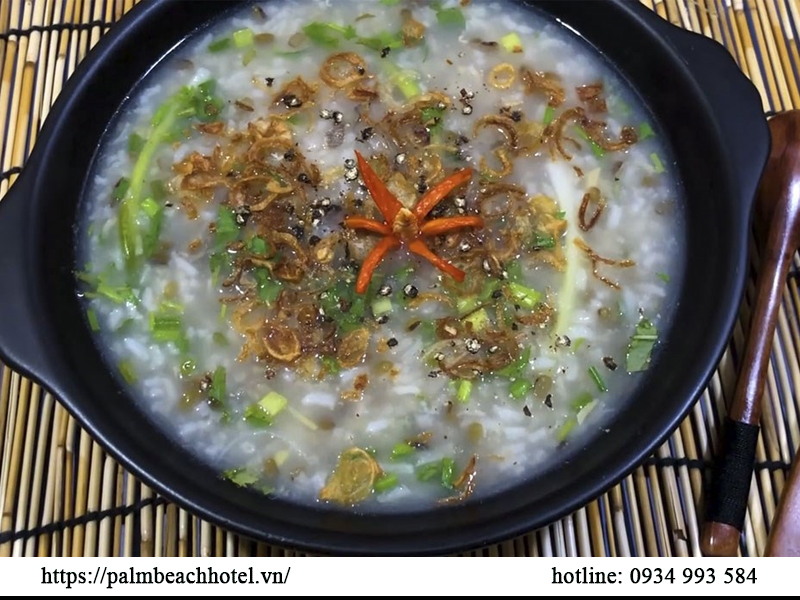 After a day of exploring the city of Phu Yen ward, the delicious and delicious oyster porridge on Le Loi Street will be a great way to refuel. Medium fresh oysters retain their natural sweetness from the sea, and soft porridge seeds become even more appealing when combined with the passionate, salty ginger flavor of fish sauce.
Conclusion
The unique Phu Yen specialties that are characterized by the rich sea here are as well as the beautiful landscapes of Phu Yen land. If you want to fully appreciate these delicacies, come to Phu Yen Thoi and bring back not only memories, but also the imprints of the "N" origin product, and don't forget to visit our Palm Beach hotel to enjoy 4-star hotel service! I wish you a pleasant trip to Phu Yen.