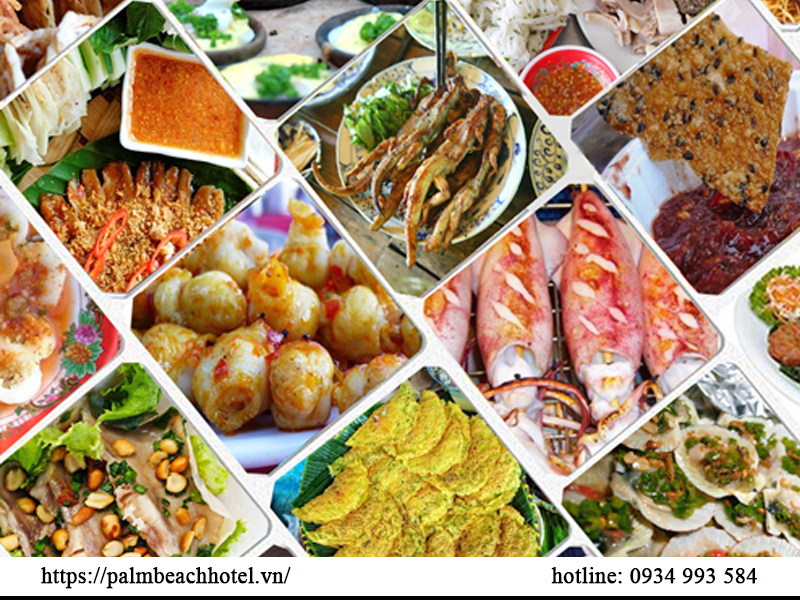 15 Famous Local Food in Phu Yen To Taste
Every province in Vietnam has a diverse and appealing cuisine. Phu Yen is no different. Tourism entails not only visiting scenic locations but also discovering delicious food and Phu Yen specialties. Let's try the unique delicious Phu Yen snack foods that you must try at least once here.
Pancakes
The name sounds very familiar, but the first time you try it, it tastes very strange. Because the pancakes here have a distinct taste. Phu Yen pancakes are made with a tiny mold. The only difference between the fillings is the cost of the seafood (usually shrimp, squid or other seafood). This dish is commonly eaten with rice paper and vegetables, dipped in sweet and sour fish sauce or seasoning sauce. A good pancake like this costs around 3,000 VND, which is far too cheap for such a good dish.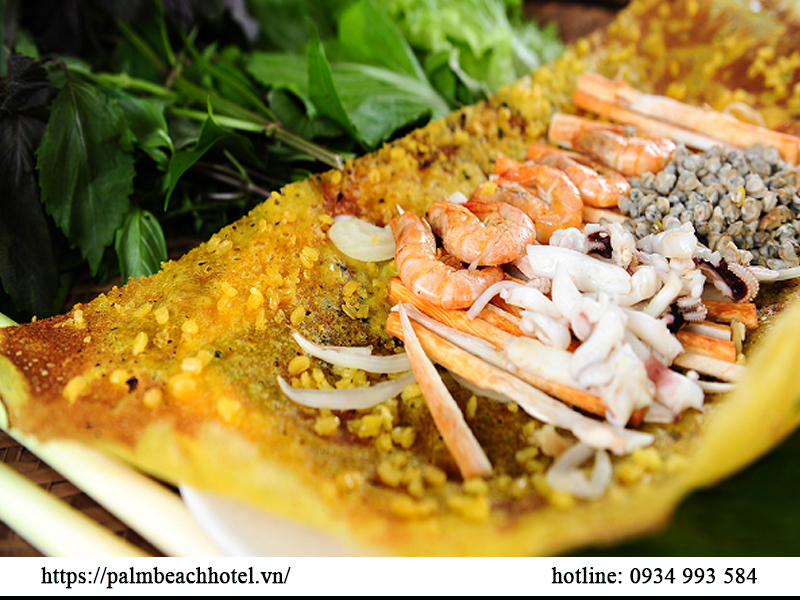 The "banh xeo" here has a crispy shell and three different types of pickles to choose from: egg meat, shrimp and squid, and mixed. Because it is seafood, the price of shrimp and squid is the highest. However, the delicious taste and unique dipping sauce will undoubtedly provide you with a new experience that is distinct from previous pancakes.
Snails and shellfish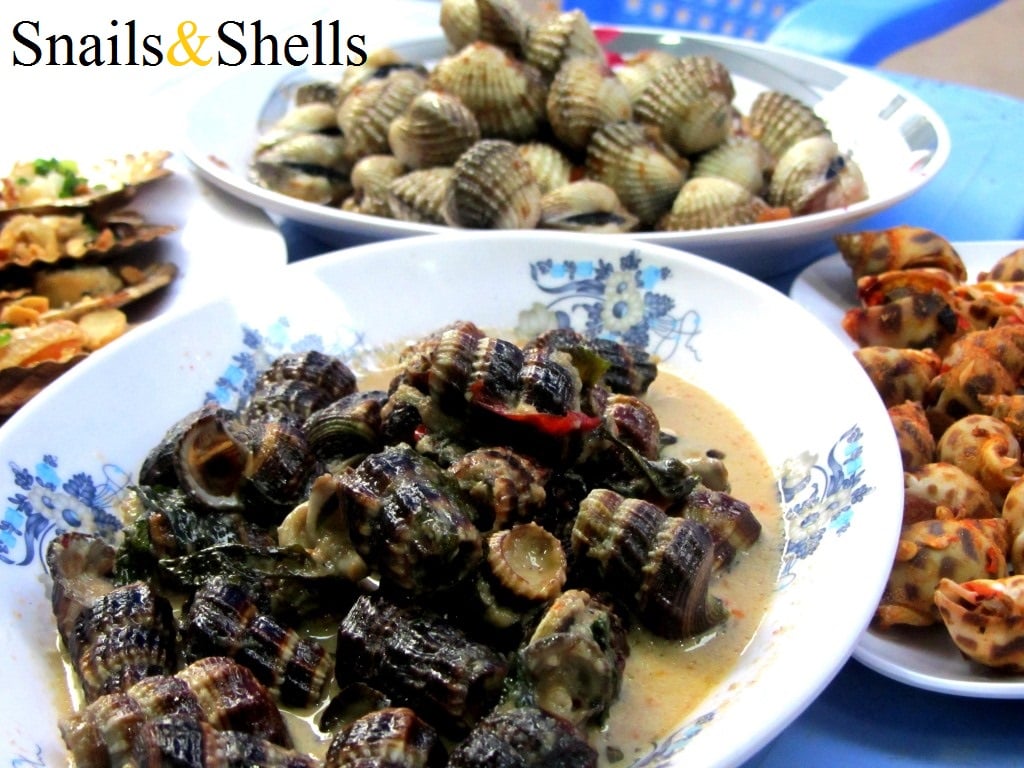 There are numerous types of snails and seafood available here. People here not only sell snails, but also a variety of seafood, including shrimp, crab, oysters, and sea crab. Steamed with lemongrass, grilled with ginger, roasted with tamarind, roasted with salt, fried with garlic butter, fried with satay… In addition to the snails and scallops, there is a delicious apricot and anchovy salad. Dried anchovies, green mango, sliced carrots, chopped vegetables, and peanuts.
Soup cake with shallots
Banh Canh is a Central region specialty, but there are many types of Banh Canh, including crab soup, crab cake, beef ball soup, snakehead fish soup, and so on. When discussing Tuy In Hoa, it is impossible not to mention the shallot soup cake, a new dish created by the locals.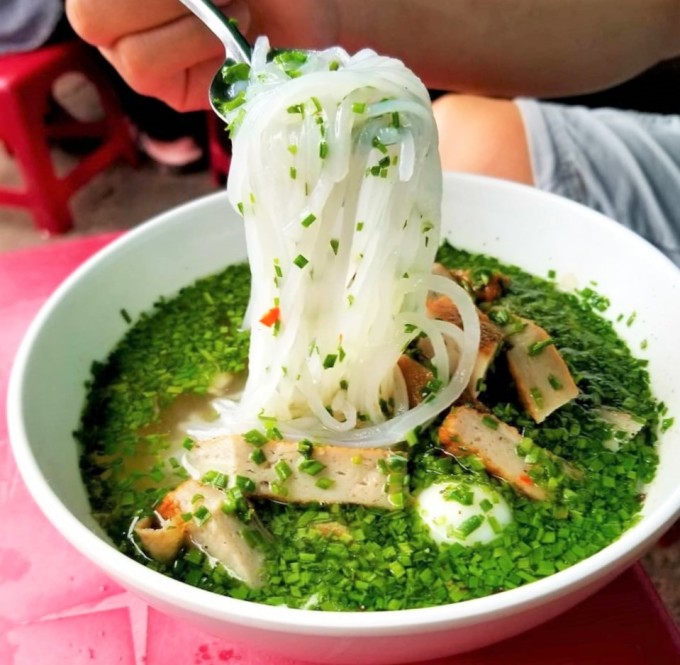 Shallot soup has a distinct flavor of local cuisine, so you can find it anywhere. However, not every restaurant has a delectable and appealing flavor. First and foremost, what characteristics must a good cake soup have in your opinion? The noodles are soft and chewy; the accompanying broth is rich and natural, stewed from the bone; and the accompanying fish cake smells of fish rather than fishy and friable. The smooth green shallot leaves above are required for shallot leaf soup. The actual survey process reveals that Thanh Tam shallot soup cake at 53 Dien Bien Phu street ensures all of the above factors and is the most visited address. If you have the opportunity to visit Phu Yen, do so. It will not disappoint you.
Hot bloating fern–shaped cake (banh beo)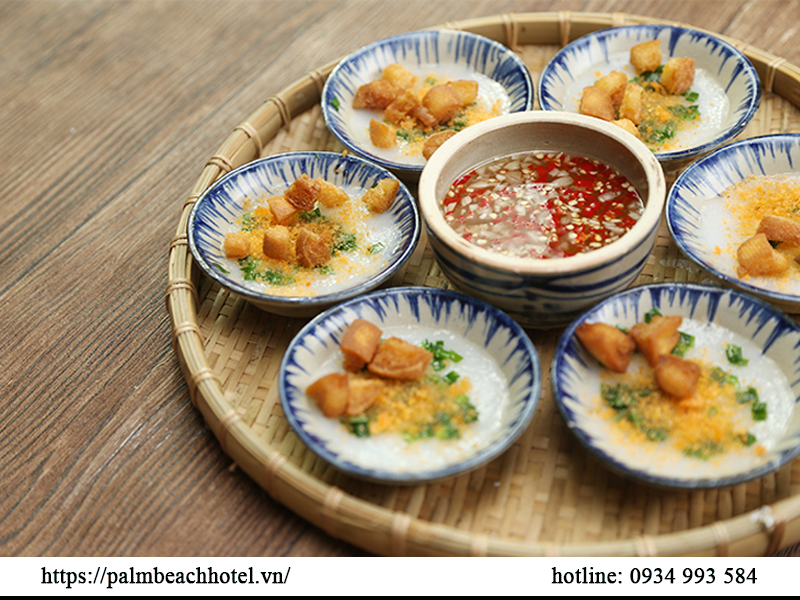 If you visit Phu Yen during the rainy season, make sure to stop by the restaurants that serve hot banh beo. Rice flour is poured into a small bowl and steamed in a water bath to make the cake. When the cake is done, it is topped with cotton balls, crispy bread, chives, and other garnishes before being dipped in a fish sauce mixture. All are hot and blended together to create a very unique taste, resulting in a memorable feature of Phu Yen snacks.
Mixed Cream
Ice cream is always a popular snack, and it is, of course, essential for addresses that include these delectable treats. Based on the comments and reviews of many diners who have tried Phu Yen cuisine.
Duy Tan Mixed Ice Cream is a name that has never stopped being "hot" in the hearts of young people in Phu Yen, so if you happen to meet someone on the street, you can easily find the shop's address. Come here and you'll understand why this mixed ice cream is so popular with diners.
Ice cream is a unique blend of fresh cream and flan. The soft and smooth cream is the diners' favorite feature of Duy Tan mixed ice cream. There's also a delicious, greasy, coconut-flavored flan cake that's equally appealing. Adding a little peanut sprinkled on top of the flavor pushes it even higher, providing diners with an unforgettable experience.
Grilled spring rolls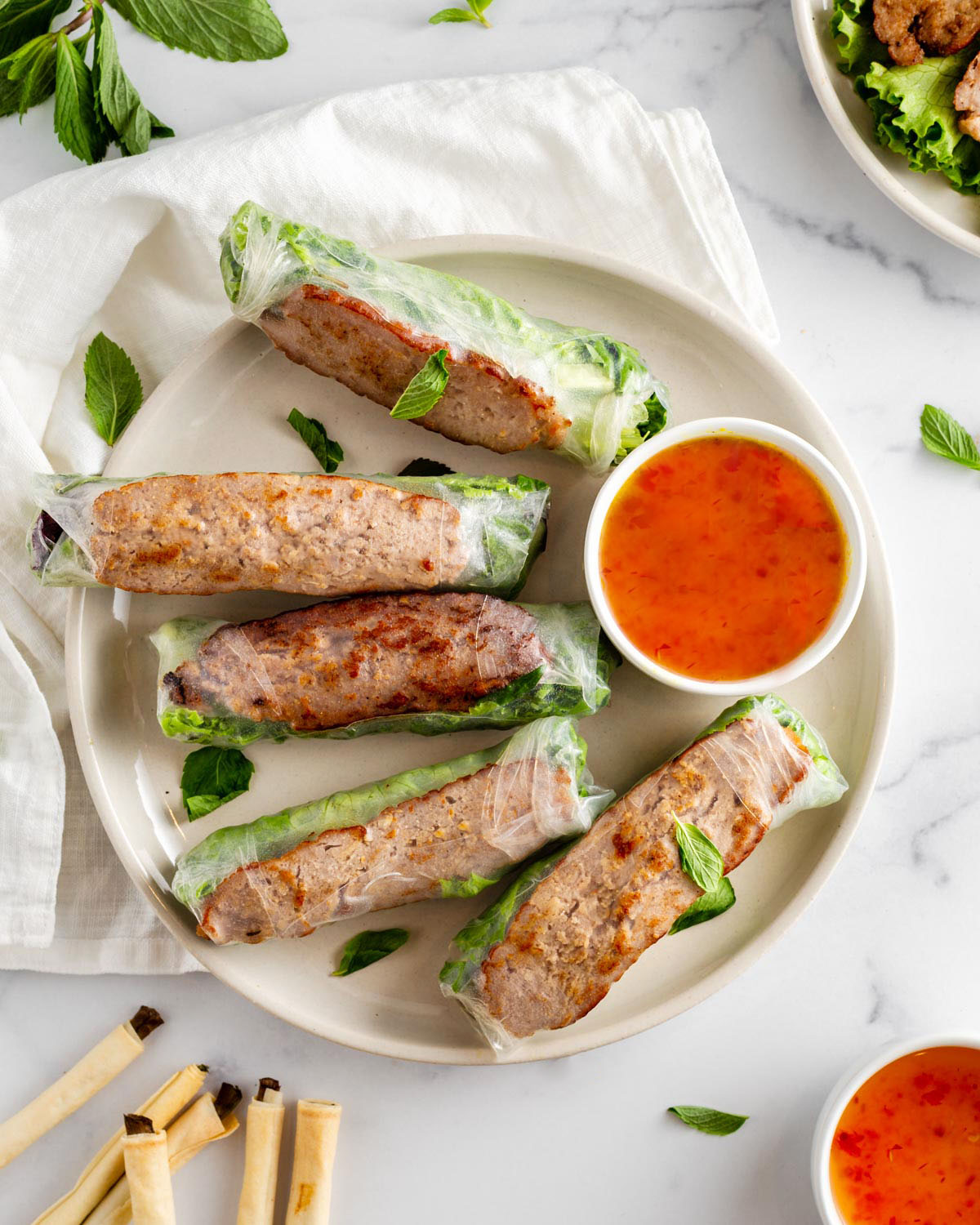 Nem is a dish that is too familiar to the Vietnamese people but is highly regarded by the international culinary community for its attractiveness and uniqueness. Tourists who visit Vietnam look forward to trying this dish at least once to satisfy their curiosity. Impressive, but the preparation is quite simple; each region will have its own creations to match local customs and habits. Many diners consider the spring rolls in Tuy Hoa, Phu Yen to be strange and appealing.
Conclusion
In addition to the snacks mentioned above, Phu Yen is well-known for dishes such as pork rolls, tea dishes, flan ice cream, duck porridge, grilled skewers, and blood cockles in O Loan lagoon, and so on. And if you've been itching to try these unique dishes, what are you waiting for to book your trip to Phu Yen right away? Before venturing out to learn about Phu Yen cuisine, make a reservation at Palm Beach Hotel.