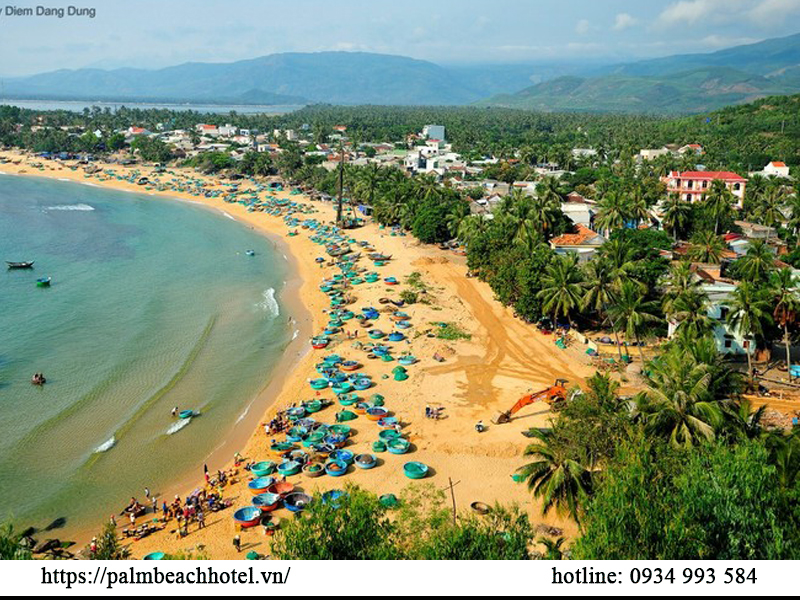 Review of Quy Nhon and Phu Yen travel experience
Coming to Phu Yen – Quy Nhon in the summer, you will probably feel all the beauty of this coastal city, of the blue sea, of the beaches, as it is a city of sunshine, wind, and unspoiled beaches stretching endlessly. The golden sand gleams in the summer sun, much like Vietnam's "Jeju island." Quy Nhon is one of the most popular tourist destinations in the Central region. Not only is the wild beauty appealing, but so is the delicious food and the heart-stopping scenery… 
So, gather your friends and relatives and plan a trip to Quy Nhon with a detailed itinerary. You will combine Quy Nhon and Phu Yen tourism. You will be scheduled to visit the well-known tourist destinations of Quy Nhon and Phu Yen. So, how do you organize your schedule and plan the best course of action? Refer to the Review of Quy Nhon and Phu Yen travel experience with the best quality below.
Enjoy the cuisine of Quy Nhon and Phu Yen
Enjoying local cuisine is an essential part of any trip. So Thao and her companions take the time to sample the local cuisine. She was taken aback by how cheap but fresh the food was, and she promptly forgot her way home.
Tuy Hoa, Phu Yen
– Tuna fish's eye – Hong Ngoc on Hung Vuong street: Tuy Hoa requires the consumption of Tuna eyes with Chinese medicine. The grilled tuna with chili salt comes next. The price is very low: 142,000 VND for two eyes and two fish breastplates.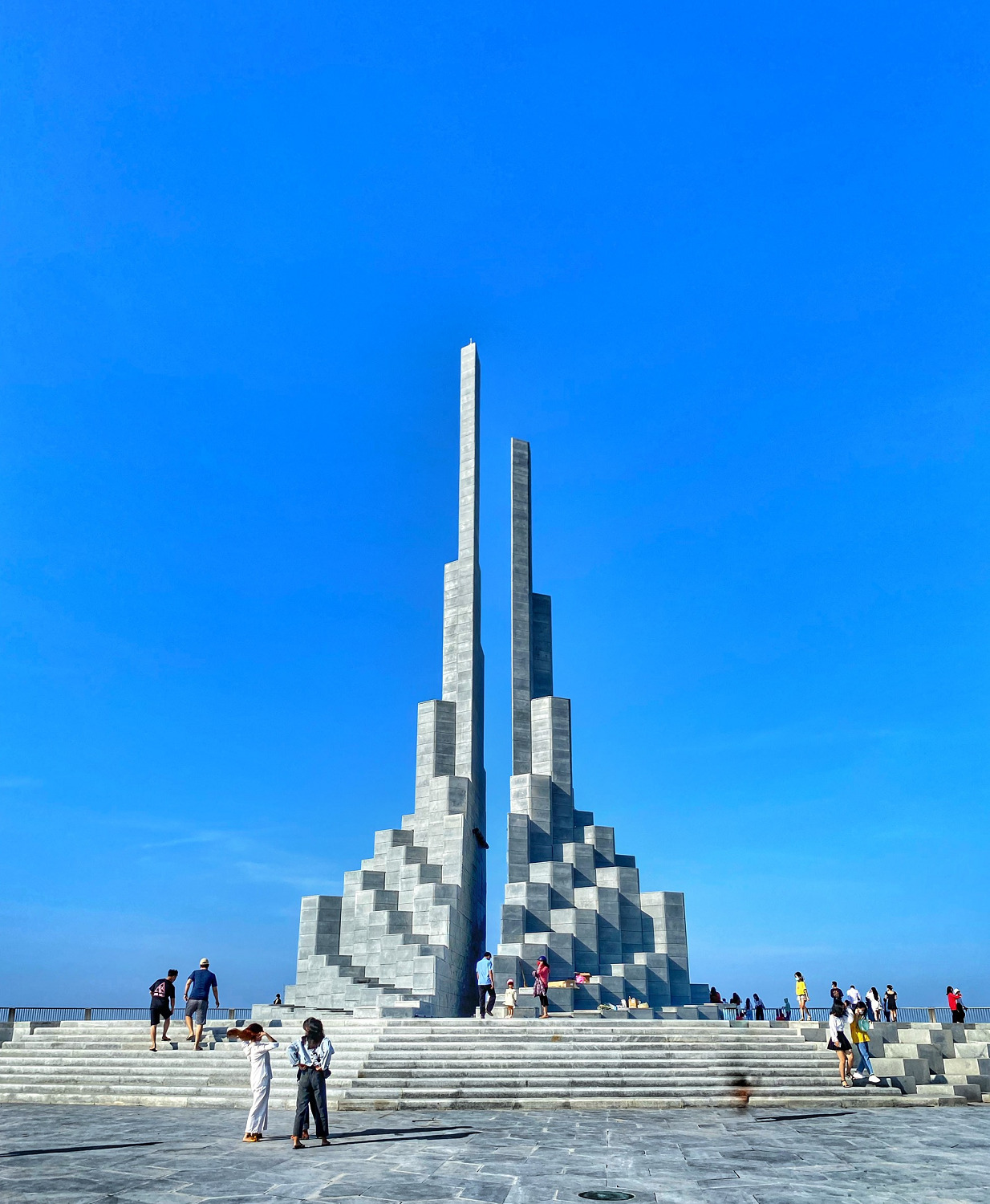 – Mixed ice cream at Duy Tan street
– The cake wishes for a wet pig's heart – 118 Hung Vuong: It's delicious; you should try it.
– Tuyet Nhung Chicken Rice: The locals' favorite breakfast.
Quy Nhon
Snail: Bong snail on Ngoc Han Cong Chua street is well-known. Thao and her friends ate oysters, scallops, snails, snails, snails, and had 105,000 VND each. Snail is delicious because it is fresh, and the sauce is appealing. You can use two types of sauce, including the holy green chili salt sauce.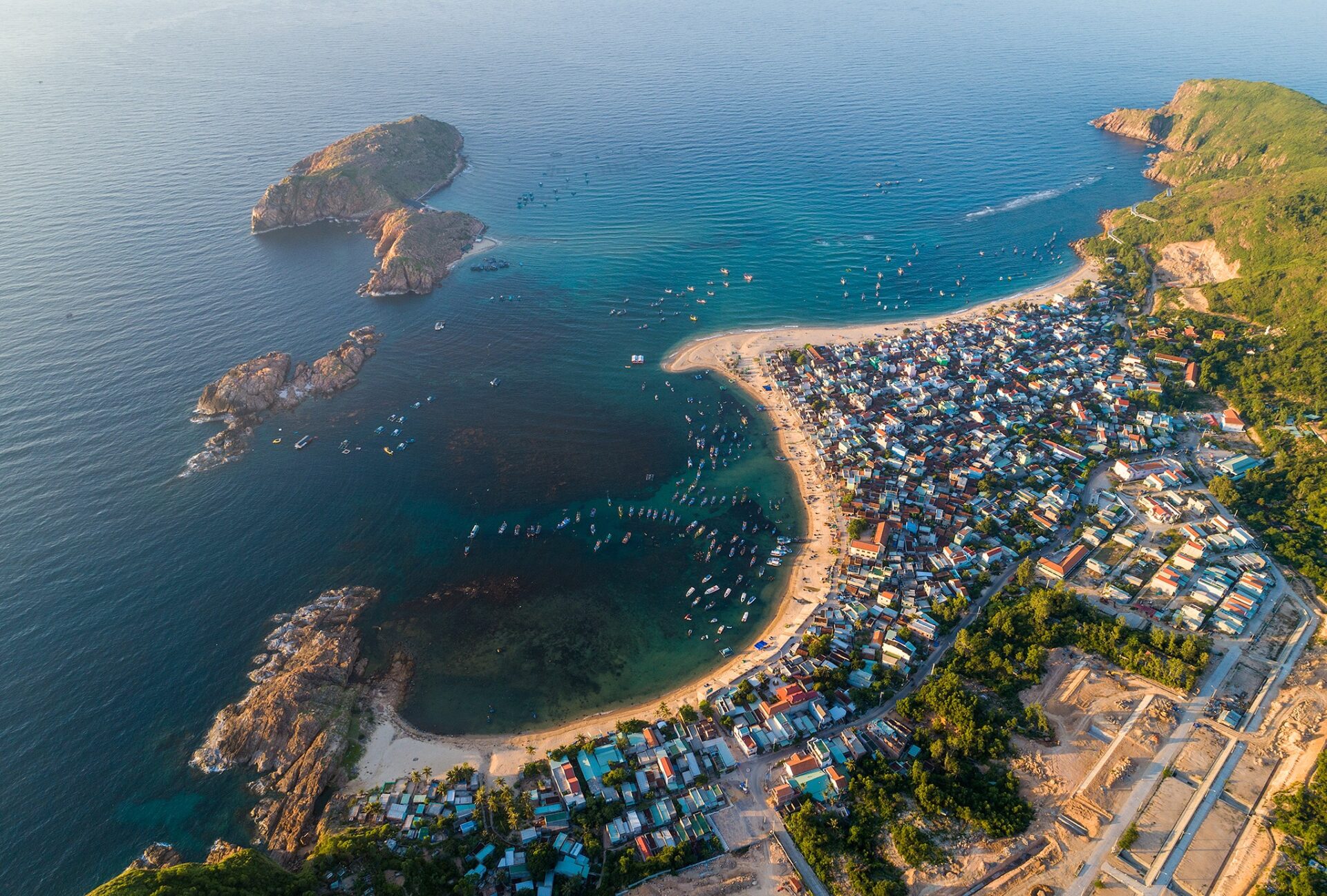 – Shrimp dance pancakes – sprouts on Dong Da street: fresh shrimp, delectable cake, low price.
– Fish and seafood Huong Duong – Eo Gio: Excellent food at a reasonable price. Anyone who visits Eo Gio will come across this shop, so don't let them down!
– Hoa Hoa Seafood: Traveling to the sea but passing up delicious seafood such as shrimp, fish, squid, mussels, and jellyfish… is a waste. You should definitely try king crab, a rare and nutritious seafood. Steamed shrimp, fried crab with tamarind, and jellyfish hotpot are all recommended. The price is slightly sour, but it is the most justifiable.
When is the best time to visit Quy Nhon?
Quy Nhon's weather is divided into two distinct seasons due to its location on the South Central Coast: the dry season lasts from March to September and the rainy season lasts from September to February the following year. Quy Nhon's beauty changes with the seasons.
Tourism in Quy Nhon during the dry season
The dry season, according to Quy Nhon travel experience, is the best time to visit this city.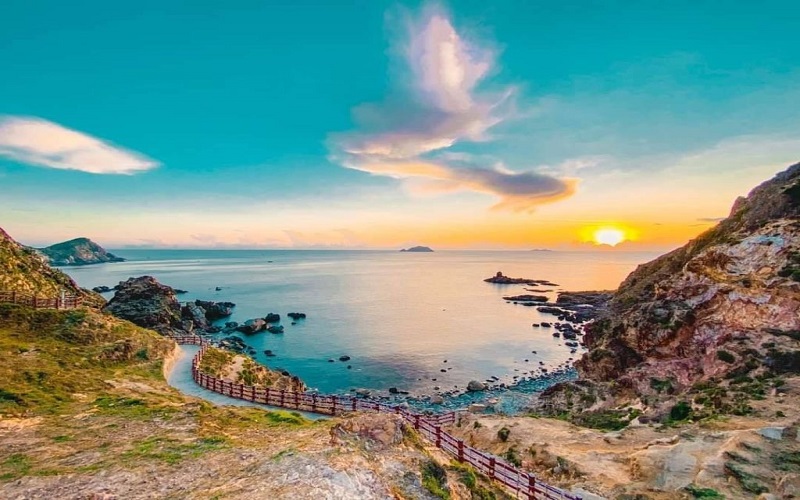 The temperature ranges from 25 to 32 degrees Celsius during the dry season, the sun is bright yellow, the sky is clear blue, and the sea water is cool blue. Visitors will be able to enjoy the cool sea air with such weather. Traveling to Quy Nhon during the dry season will allow you to admire the beautiful natural scenery such as Quy Nhon beach, Trung Luong tourist area, Phuong Mai sand hill, Hai Minh fishing village, Ky Co – Eo Gio, and others. Visitors can also enjoy exciting outdoor activities such as walking on the beach, participating in outdoor sports such as beach volleyball, cycling around the city, and surfing… A three-day, two-night trip to Quy Nhon is the ideal time to visit and experience all of the above-mentioned destinations this summer.
Tourism in Quy Nhon during the rainy season
During the rainy season, Quy Nhon is rarely affected by bad weather or has a significant impact from storms or monsoons. However, if you enjoy sea travel, now is not the time. Visitors can still visit places in Quy Nhon during the dry season, but they will frequently encounter showers and strong winds, making your experience difficult to complete. However, if you come to relax, you can still visit Quy Nhon during this season.
Reserve a high-quality homestay in Phu Yen
Visitors should book hotels and homestays in advance, especially during peak season, to make their trip to Phu Yen more complete and memorable. Guests can book hotels with Palm Beach Hotel to take advantage of numerous benefits. The hotel is near the sea and in a low-traffic area, making it ideal for travelers who prefer peace and quiet. There are numerous local eateries that cater to tourists in the area.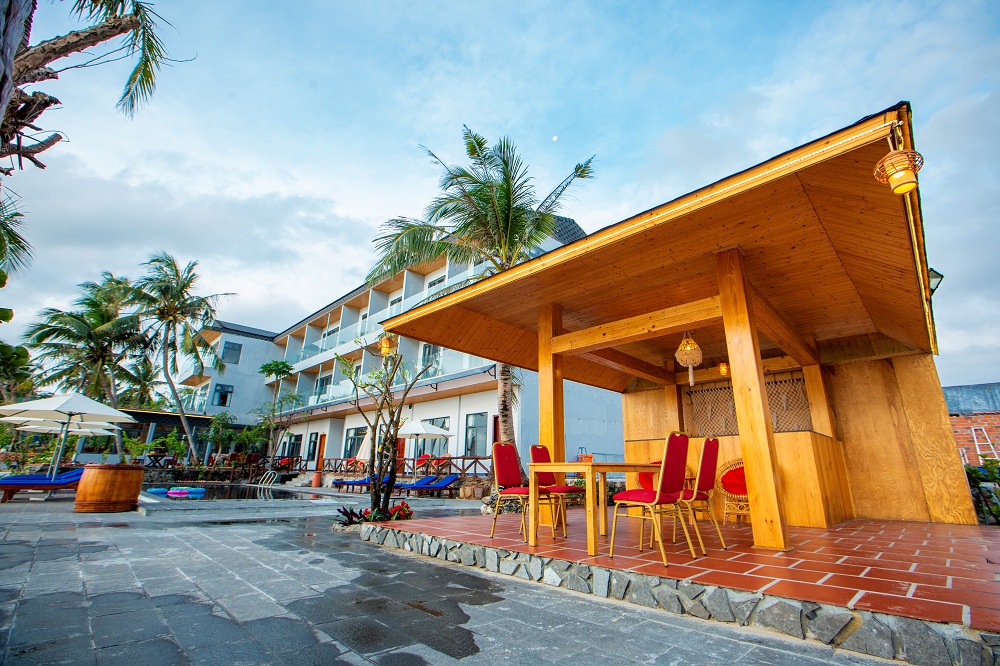 The Palm Beach Hotel's rooms are luxuriously designed with wood as the main color, creating a feeling of warmth and comfort for guests. A flat-screen TV, free wifi, private bathroom with shower, wardrobe, and so on are all provided.
I hope you have a wonderful trip with the above Quy Nhon – Phu Yen travel experience. Come to truly appreciate the majestic beauty that nature has bestowed upon these two cities. And don't forget to share your unforgettable experiences with us.