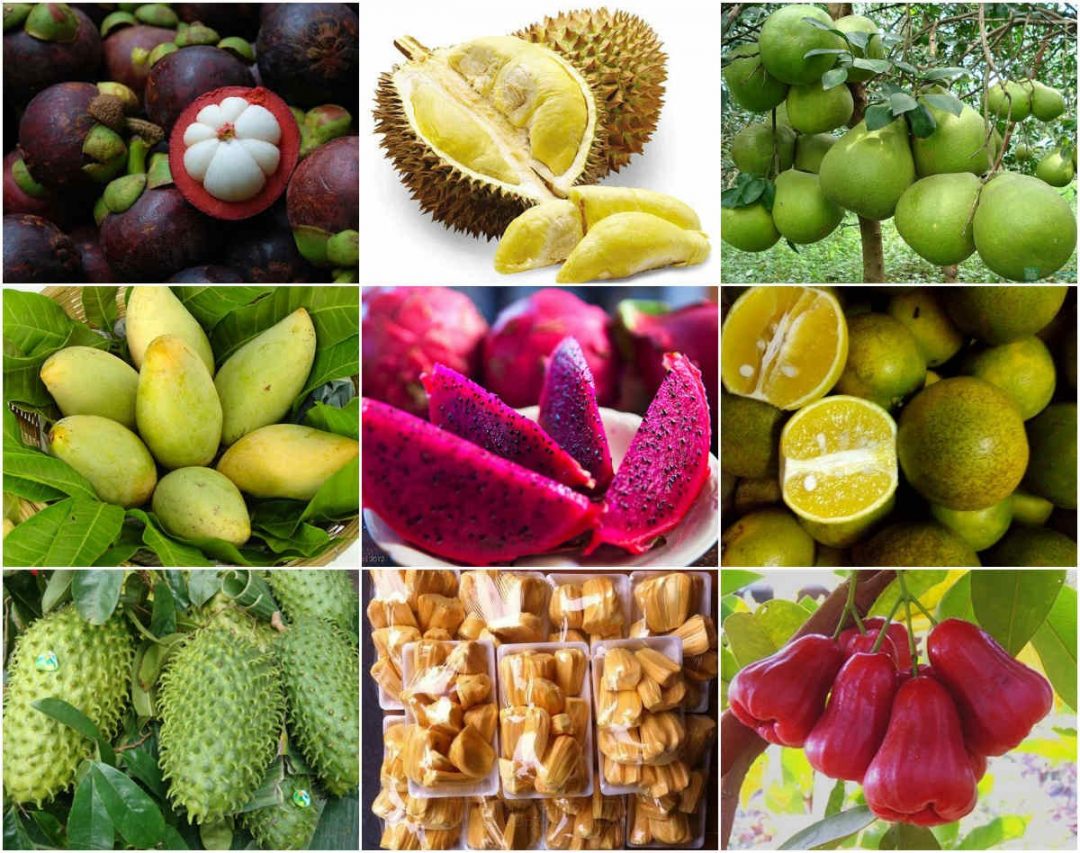 Popular Fruits in Phu Yen you should try
Phu Yen tourism provides visitors with many idyllic, poetic, and surprisingly beautiful scenes. From the fragrant aroma of rice fields to the wonderful culinary essences. In addition, visitors will enjoy a variety popular Fruits in Phu Yen with unusual flavors and deliciousness. Phu Yen is well-known not only for its beautiful scenery, but also for its delicious fruits. Let's read on to learn more about Phu Yen specialty fruits in the article below.
What is special about Phu Yen cuisine?
The flavor of Phu Yen cuisine is distinctive, and the dishes are filling. If you visit Phu Yen, you should take some time to enjoy Phu Yen specialties and discover what Phu Yen cuisine has to offer, in addition to experiencing and discovering famous tourist attractions. What distinguishes it from other regional dishes? Assure you that it will be an unforgettable experience because Phu Yen cuisine is highly regarded by Vietnam's top chefs. Not only are the dishes here delicious because of their traditional flavor, but Phu Yen also has a wide variety of dishes, particularly seafood.
Pineapple
Because Phu Yen has a temperate climate, the fertile soil is ideal for growing a variety of fruit trees, so pineapple is one of Phu Yen's specialty fruits. This fruit is unique in that its flesh is dark yellow, crispy, and aromatic.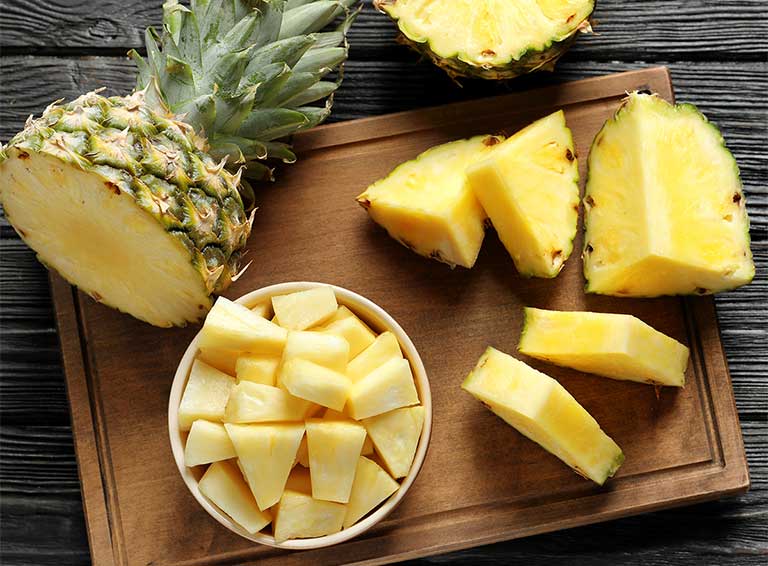 Furthermore, pineapple in Phu Yen has a sweet flavor, a pure and gentle scent, and does not burn the tongue like it does in other places. To retain the fruit's distinctive flavor, the people of Phu Yen must plant trees interspersed with coconuts and other trees, so that less direct sunlight on the fruit causes it to lose its distinctive flavor. Because pineapple contains a lot of vitamins and improves the skin of women, it is a popular fruit. When visiting Phu Yen, a pineapple will make an excellent special gift. So, when you visit Phu Yen, make an effort to enjoy and feel this fruit.
Pineapple, a vitamin-rich fruit that is especially beneficial to women's skin, will make an excellent gift for visitors to Phu Yen. Please keep in mind that shipping is quite heavy; if you are shipping by air, you must account for the weight of your checked baggage.
Tiny durian
When visiting Vietnam, especially Phu Yen, everyone should try durian, which is unique in that it has large, delicious fruits. However, there are tiny durians that fit in the palm of your hand in Phu Yen. Despite its small and lovely appearance, the aroma, greasy, and sweet taste are surprisingly delicious. This is regarded as the most delectable specialty fruit of Phu Yen.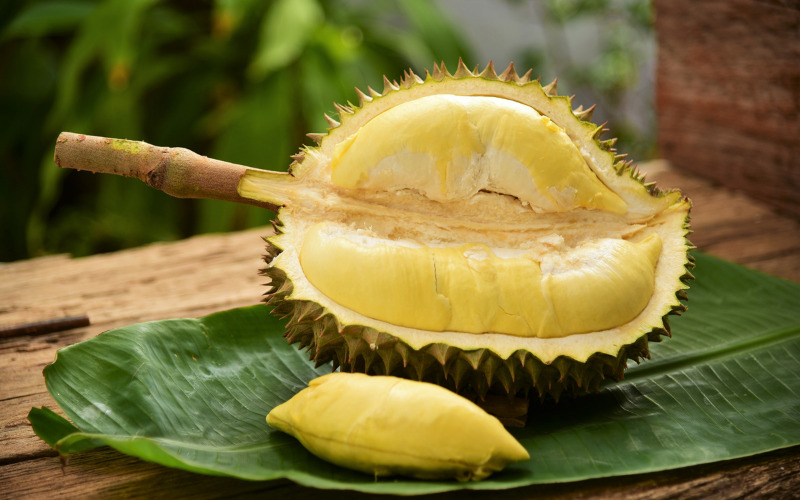 The durian gardens are abundant with fruit with a distinctive yellow color, similar to the pearls bestowed upon this land by heaven. Visitors are not only permitted to take photographs, but they are also invited by the garden owner to eat super delicious and greasy little durians in the garden. Those who travel have not yet chosen a fruit to bring back as a gift; the tiny durian is a very reasonable choice; the price is very low, but visitors have obtained attractive tiny durians.
The red fruit
Red fruit is a specialty fruit of Phu Yen and is well known among the locals. In this location, they are planted as gardens and tourism businesses. Red fruit has a sweet and sour flavor that is very appealing to the taste buds. This fruit grows in luxuriant clusters from the tree's base to its trunk. The new fruit sprouts are gray when unripe, but when mature, the ripe fruit has a bright red color surrounding the tree, which is very appealing to the viewer.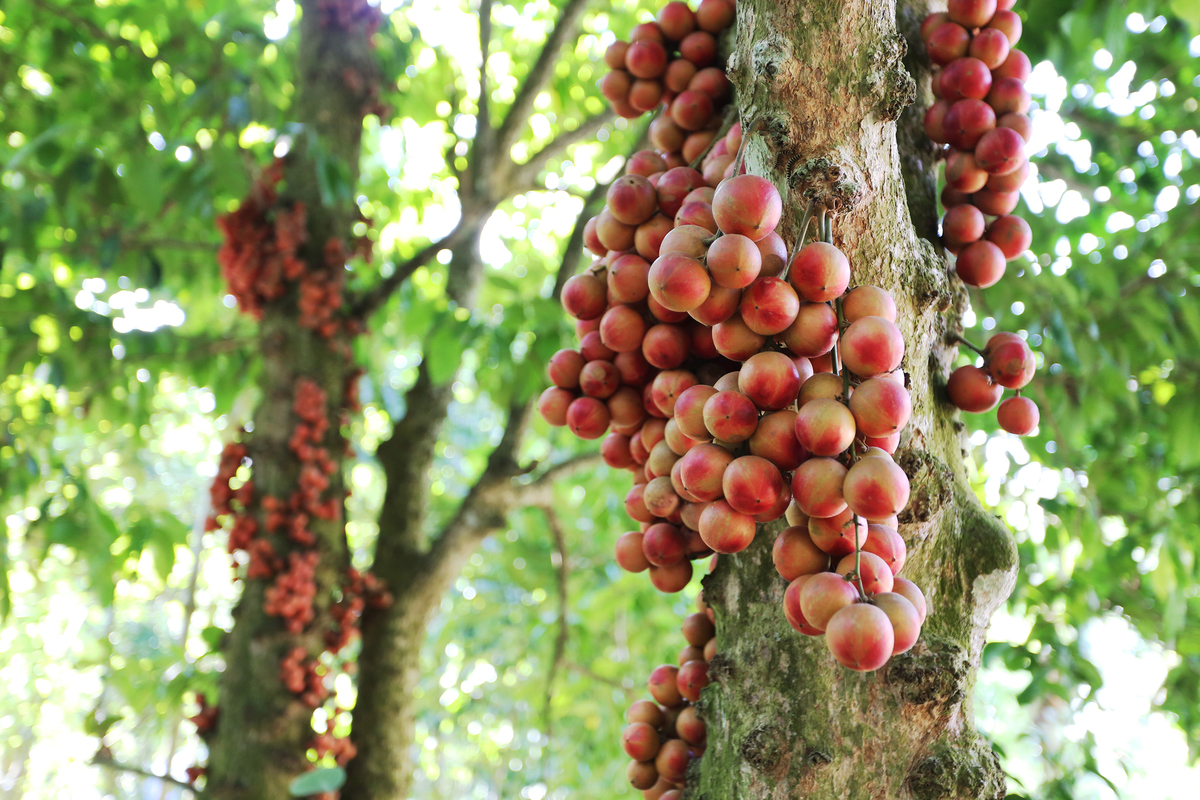 If you eat the fruit that falls from the tree, it will be extremely sour. As a result, in order to select sweeter and less sour fruits, we should pick the fruits from the trunk and branches. Peel off the thick red skin, very sour and inedible, the intestines have a white layer of rice, with 3-4 packs, sweet and delicious, soaked in the tongue, very appealing. This is a specialty fruit of Phu Yen; visitors who want to buy red fruits can go to markets or red orchards in Phu Yen to pick and purchase them as gifts.
Because the tree's distinct flavor and color have piqued the interest of visitors. Visitors can enjoy the fruit at the tree while also taking eye-catching photos to save memories with the tree that anyone who eats once will remember for the rest of their lives. So, what are you waiting for? Come to Phu Yen and sample this fruit specialty.
Some note when buying Phu Yen specialties as gifts
When looking for Phu Yen specialties to give as gifts, go to reputable places and stores. Furthermore, you should inquire about the price before purchasing to avoid being told that the price difference is too great. You can also ask acquaintances or locals if they know of a reputable place to sell. Don't forget to double-check the product's quality and expiration date before purchasing!
The preceding article informed you of some well-known, delicious, and appealing Phu Yen specialty fruits. Please book an appointment to book tickets to Phu Yen immediately on the website https://palmbeachhotel.vn/ to experience the interesting things in this land. Don't forget that the Palm Beach Hotel is the ideal place to stay. The hotel is large, clean, and well-equipped with parks and swimming pools and enjoy the delicious food and fruits around the hotel, especially near the culinary entertainment centers. diversity. I wish you a wonderful trip with your family and loved ones!