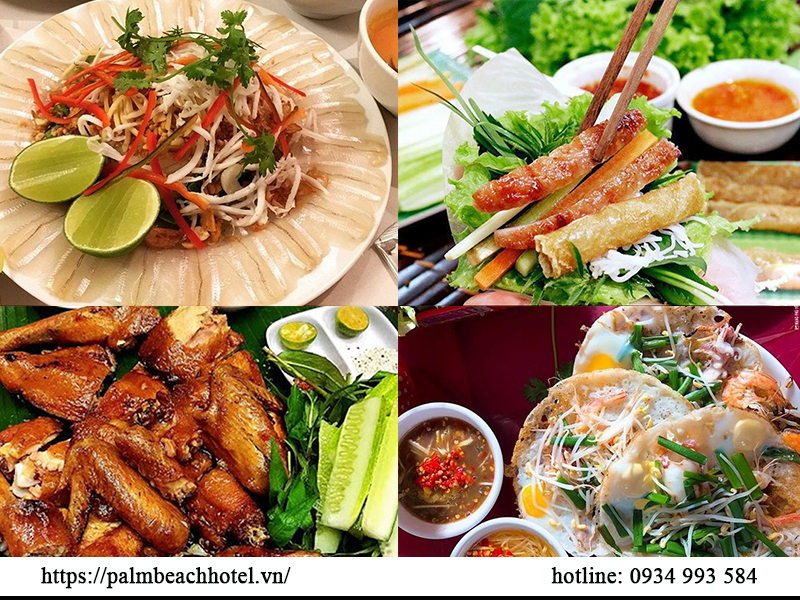 Phu Yen specialty foods that you should taste once
If you've ever tried one of Phu Yen's specialty foods, you'll understand that these foods have a unique flavor and appeal. because the huge sea's food source has a distinct flavor all its own. Therefore, the unique qualities of the Phu Yen mountain waters truly make both domestic and foreign tourists enjoy themselves and produce a lasting impression. I provide details on Phu Yen specialty foods in the following article so that everyone can learn more.
Pink cake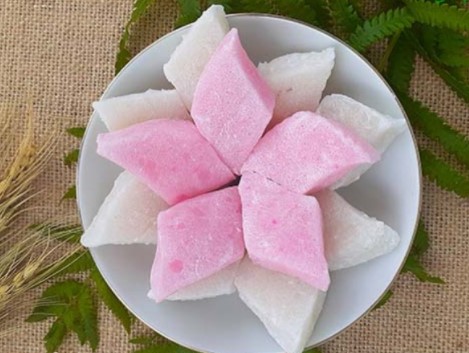 Pink cake (banh hong) is utilized at weddings and special occasions as well as in everyday life. Although the ingredients in Phu Yen's specialty cakes are not particular, they yet have a very distinct flavor. Simple pink cakes consisting of glutinous rice flour, sugar, coconut, and banana oil produce a fragrant aroma that guests will always remember when they pair them with tea. A pure earthy aroma is produced when the tea's bitterness and the cake's sweetness combine.
Fine rice vermicelli with pig's inner organs (banh hoi)
You can taste banh hoi, which are steamed rolls made of rice flour, and "Long heo," which are the pig's internal organs by traveling to An My Commune, Tuy An district, Phu Yen province. Additionally, grilled rice pancakes and white rice pancakes for wrapping are provided with this dish.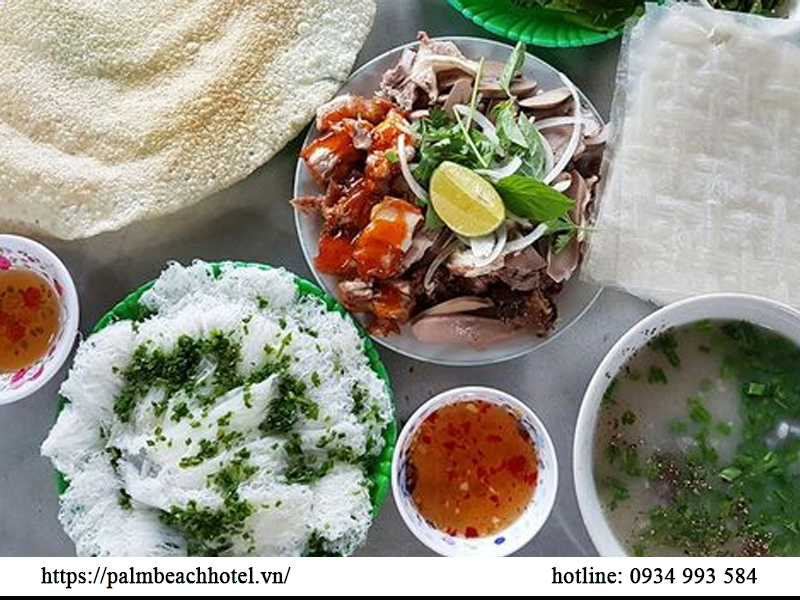 Rice pancakes, either grilled or dried, are a unique feature that travelers can easily discover in the seaside city of Phu Yen province. Many Vietnamese wrap and roll cuisines require aromatic herbs, which can assist foodies pique their appetites. Rice flour is used to make the pancakes in Phu Yen, although they are rougher and more sticky than the ones in the southern provinces. When the pancake is submerged in water before being wrapped, it does not come undone.
Lean and fat pork, the stomach, liver, intestines, tongue, and kidney are among the internal organs that are boiled. Rice flour is used to make question cake, however the roll is narrower than in the south. While banh hoi in Phu Yen is topped with a sauce of shallot and oil, the southern variant is topped with an onion-and-oil sauce. Before rolling and dipping in fish sauce and chili, the rice pancake is dipped in water, added with fresh vegetables, "Banh hoi," a small amount of grilled rice pancake, a piece of pig, and organs. To make the dish more delectable, all of the ingredients are combined. Diners can also enjoy a bowl of gruel flavored with the pig's internal organs after finishing the wrap and roll.
Steamed rolled rice pancake
Steamed rolled rice pancake (Banh cuon) is well-liked in all three of Vietnam's regions—the North, the Central, and the South—but steamed rolled rice pancake are a delicacy unique to Phu Yen that many visitors love and remember for the rest of their lives for its mouthwatering flavor. Smooth rice flour rolls and flavorful steamed rolled rice pancake combined with sweet and sour fish sauce and the aroma of fresh green chili make up the Phu Yen steamed rolled rice pancake, which is a wonderful combination.
Hoa Da rice paper
Hoa Da rice paper has a long history of being a staple diet for the residents of Phu Yen and some nearby regions. This Phu Yen specialty differs from rice paper in certain other regions in that the shell is well coated and neither too thick nor too thin. Making spring rolls or side dishes is a great use for the chewy texture.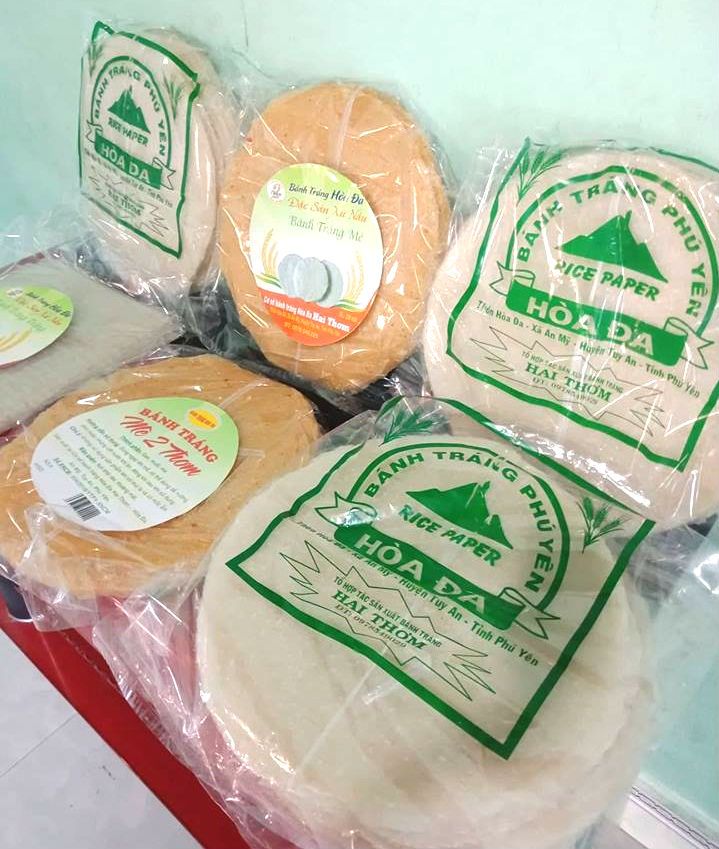 Along with rice paper rolls, Phu Yen delicacies also include mouthwatering grilled rice paper. The cake is crisp and fragrant after baking. It makes for an intriguing snack or beverage. If you wish to purchase Hoa Da rice paper as a gift, you can do so at any market in Phu Yen, including Tuy Hoa market, as well as at retail stores and supermarkets for a reasonable price for excellent product.
Cup duck cake (Banh beo)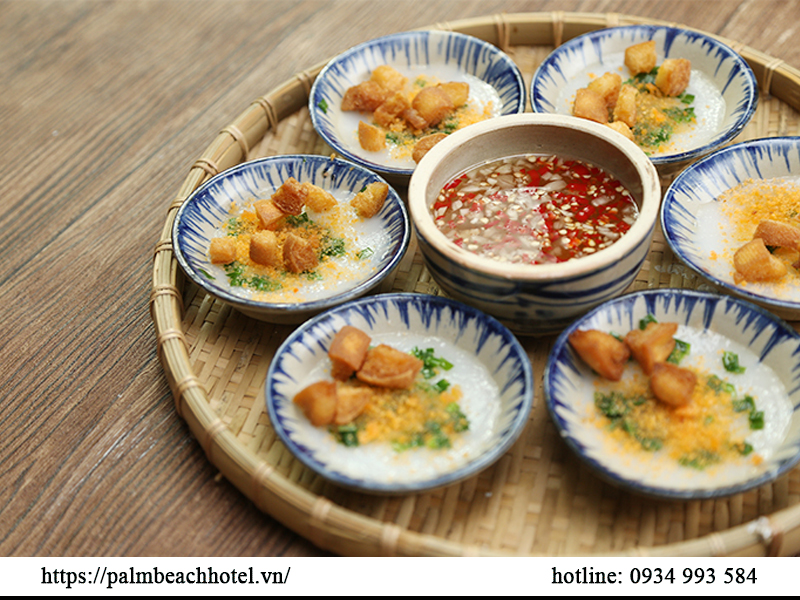 Don't miss the chance to sample the rustic cake, Cup duck cake- banh beo, one of the well-known Phu Yen specialties, if you visit on a chilly day. When the softness of the cake contacted the tip of the tongue, the perfume of onion fat and the meat of the cotton rub vanished as the owner of the baker's smooth palm twisted and turned the hot, hot baby cake. nose. After experiencing what seems to be a stimulation of all your senses, you may wonder why you were given such a magnificent meal.
Pancakes (Banh xeo)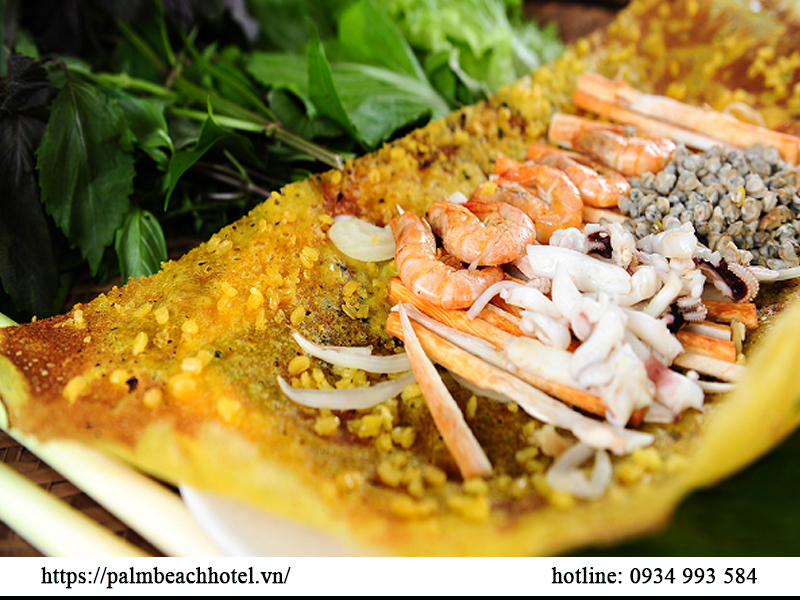 Phu Yen pancakes are a specialty, making them Mother Nature's most comprehensive gift in this location. The cake mixes the fatty flavor of pork belly, the soft sweetness of the squid shrimp inside, and the crispy flavor of the rice flour crust. Donuts are consumed indefinitely because they pair well with the cool flavor of uncooked vegetables like herbs, lettuce, and laksa leaves with a few bean sprouts. You can even cuddle up in the Phu Yen region's signature chewy rice paper.
Where to stay when traveling to Phu Yen?
Hotel Palm Beach – We frequently offer the high amenities and room types found in a 4-star hotel. Each accommodation is thoughtfully and modernly constructed to meet the needs of the guests in terms of food, service, and price. Together with Palm Beach Hotel, let's savor the delectable fare and stunning beauty of the Phu Yen region.