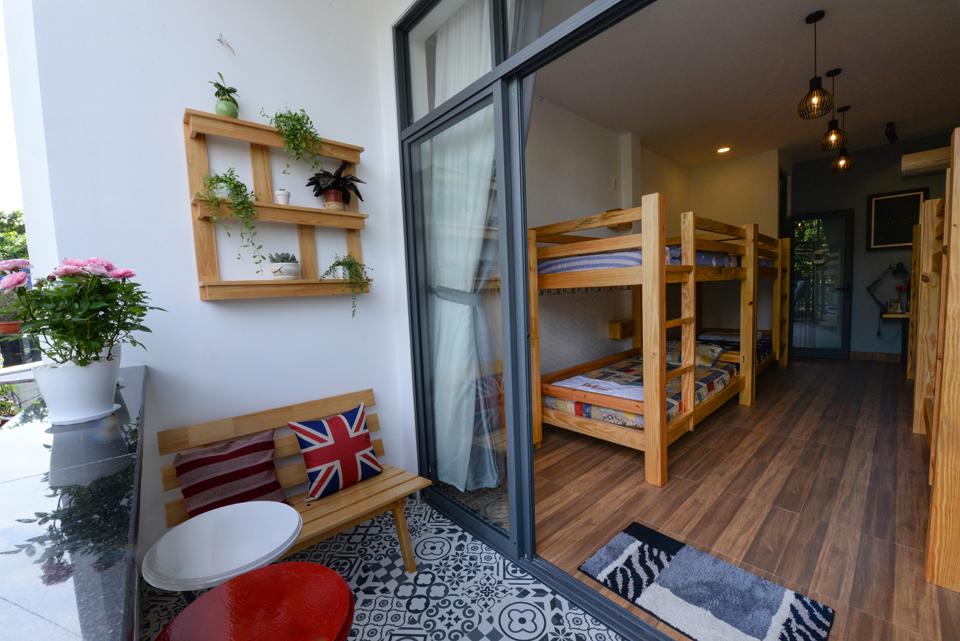 Top 10 greatest Phu Yen coastal homestay
If you want a cultural travel experience in Vietnam at a low cost, there is no substitute for a homestay. As a tourist, you will have the opportunity to learn about the Vietnamese way of life, traditions, and culture, as well as meet and engage with people from all over the world. After all, the point of traveling is to meet new people and see new places. To help you unwind during your journey, we've hand-picked the top 10 greatest Phu Yen coastal homestays that will truly make you feel at ease.
1. Sam Stay Homestay
Location: 2/275 Le Duan F7 Tuy Hoa City, Phu Yen, Vietnam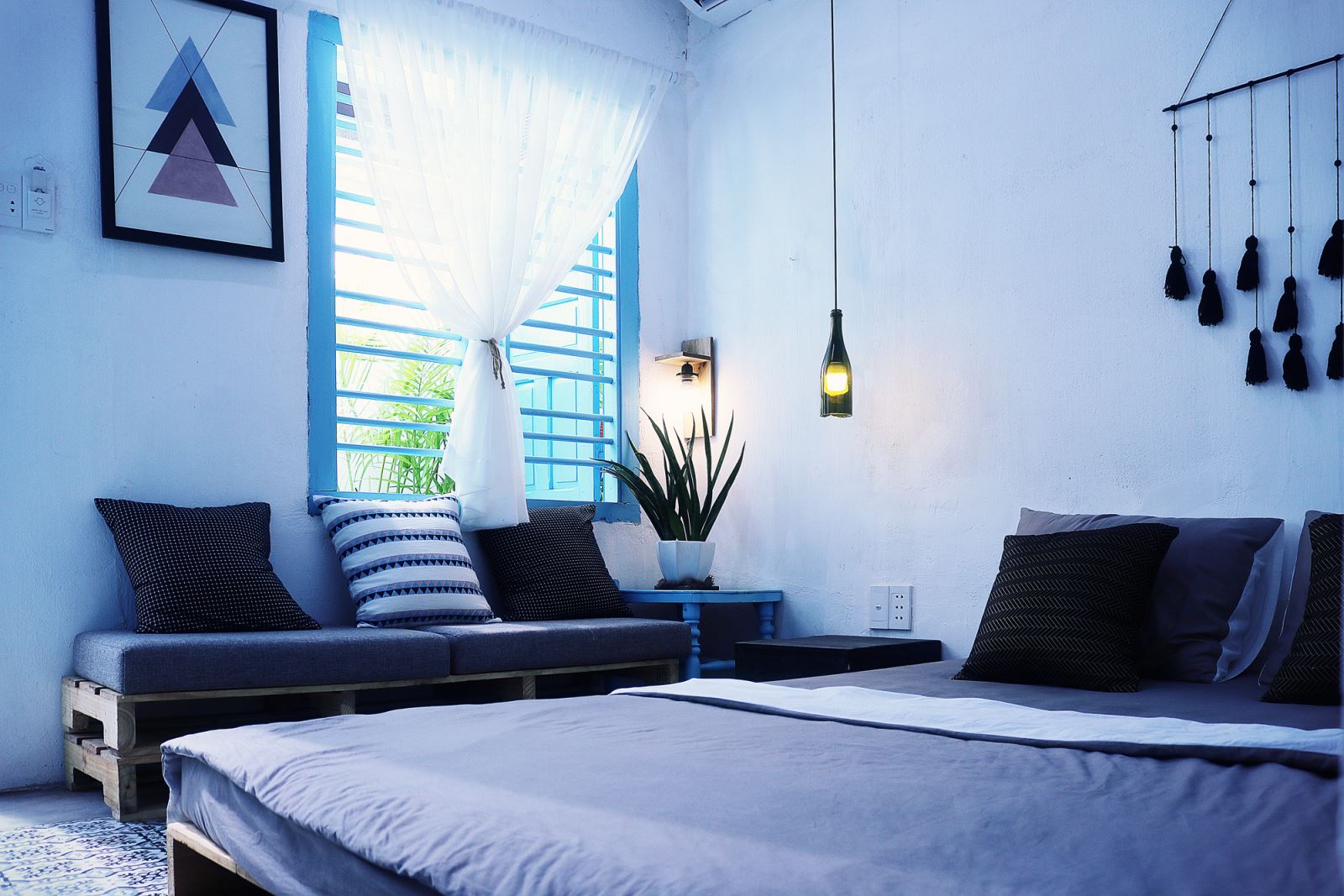 This very nice homestay Phu Yen island with a lot of virtual living areas for young people. When you first arrive, you will notice the dynamism, comfort, and convenience that a homestay provides. Visitors may relax and unwind in the attractive and cozy decor of the homestay, which has dorm rooms with leisure and comfort areas. The lodging costs are relatively inexpensive for young people traveling in groups. The room upstairs is priced around 120,000 VND/day/night and boasts a youthful and unique decor. The room below is a dorm-style accommodation that costs around 100,000 VND per person every night.
2. Madam LE's homestay
Location: 15/319 Truong Chinh, Tuy Hoa City, Phu Yen, Vietnam.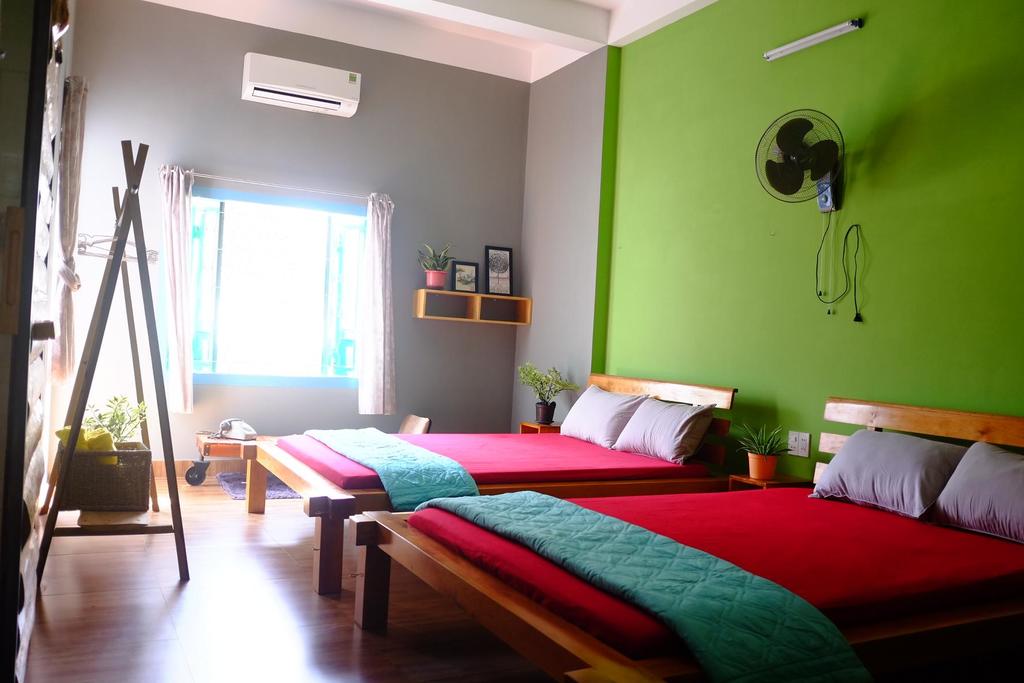 The room is quite huge enough for 8-9 people. The homestay, however, only offers two rooms, each with its own toilet and an additional toilet beyond the house. This Phu Yen Homestay is ideally suited for tour groups and groups of friends visiting Phu Yen because it has few rooms but the rooms are extremely large, fulfilling the demands of many people. Couples or solo travelers are unlikely to enjoy a homestay experience.
3. Joy House Homestay
Location: Lot 14-16 FBS Area, Ward 9, Tuy Hoa Phu Yen.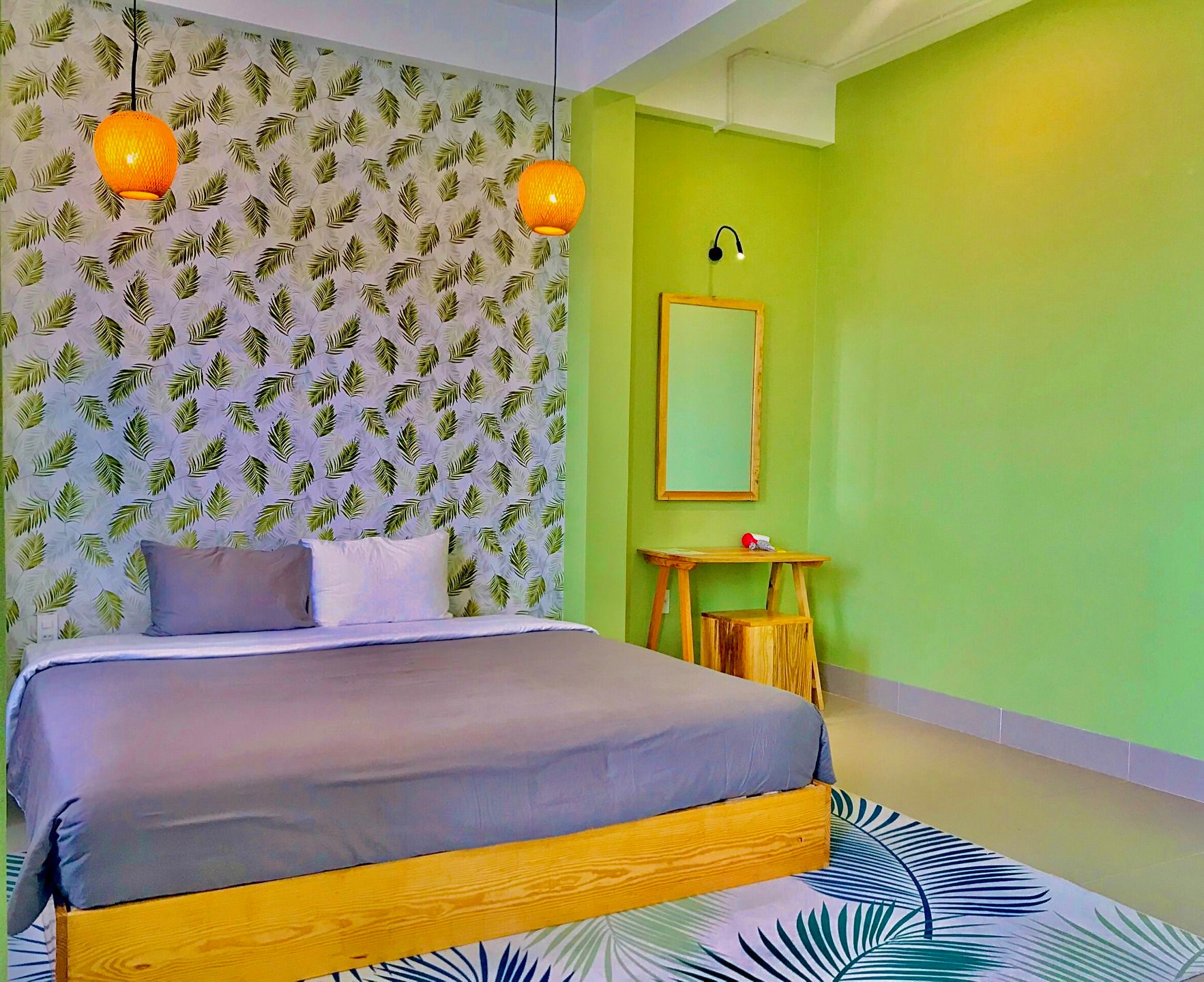 The homestay will give visitors the initial impression that it is extremely attractive, cozy, and unique design. However, there is one drawback to the homestay: the toilet is located outdoors; if it had an inside toilet, it would be preferable. You'll be able to snap virtual photos with the locals, eat with them, play beach games, start a campfire, and have a BBQ party.
4. Pumpkin Homestay
Location: 773 Hung Vuong, Binh Kien, Tuy Hoa, Phu Yen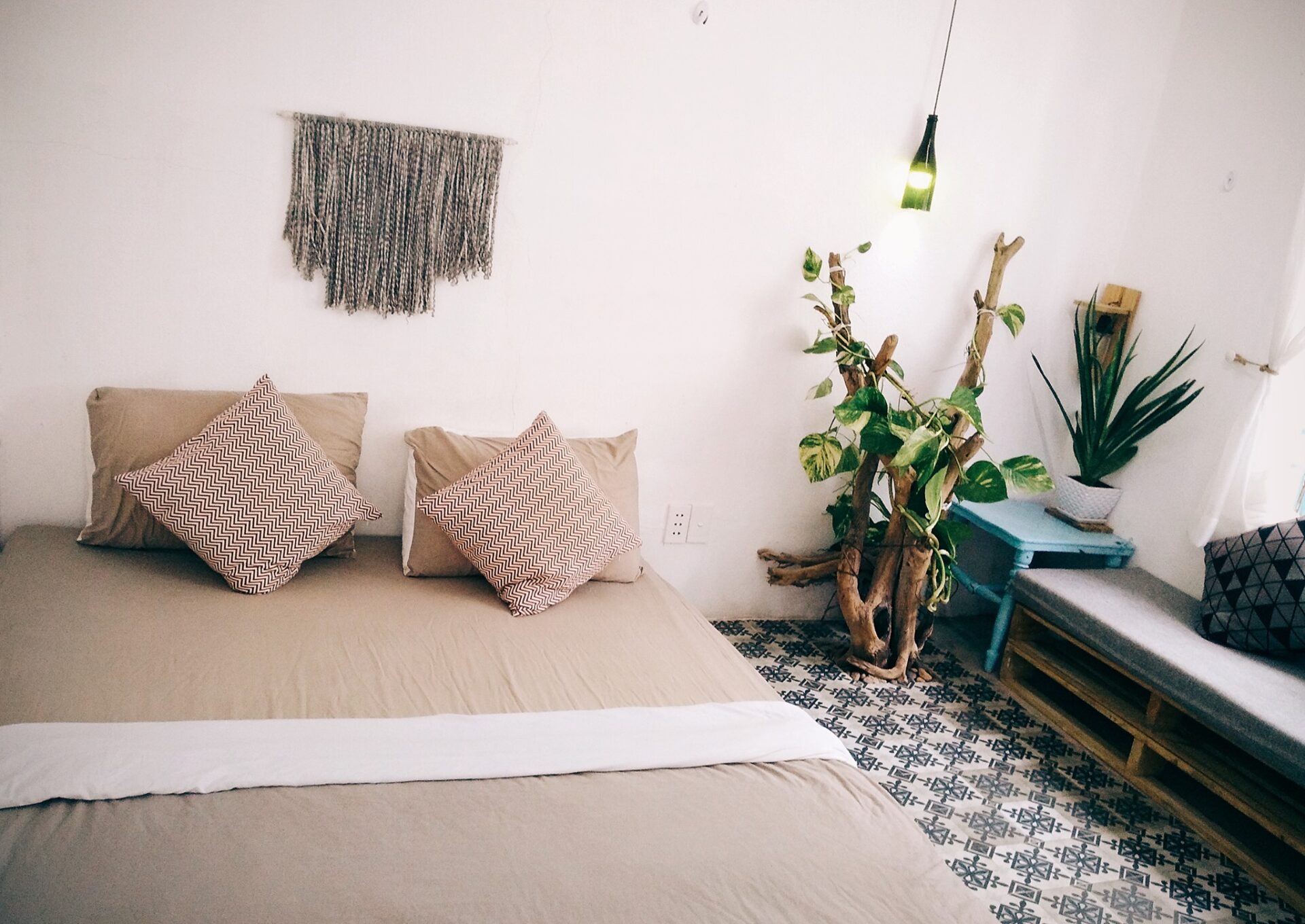 The Pumpkin Homestay has seven rooms: 3 single rooms for 2 people; 3 double rooms for 4 people each; and Dorm rooms for 12 to 20 people each. The rooms are spotless and have comfortable decor.
In addition, the homestay features a shared living area, dining room, and kitchen where you may cook, as well as a terrace with views of the city. There is also a BBQ service on the patio, as well as family meals prepared by yourself. Guests can sample a range of regional delicacies.
5. Moc Mien homestay 
Location: 26 Luong Tan Thinh, Ward 7, Tuy Hoa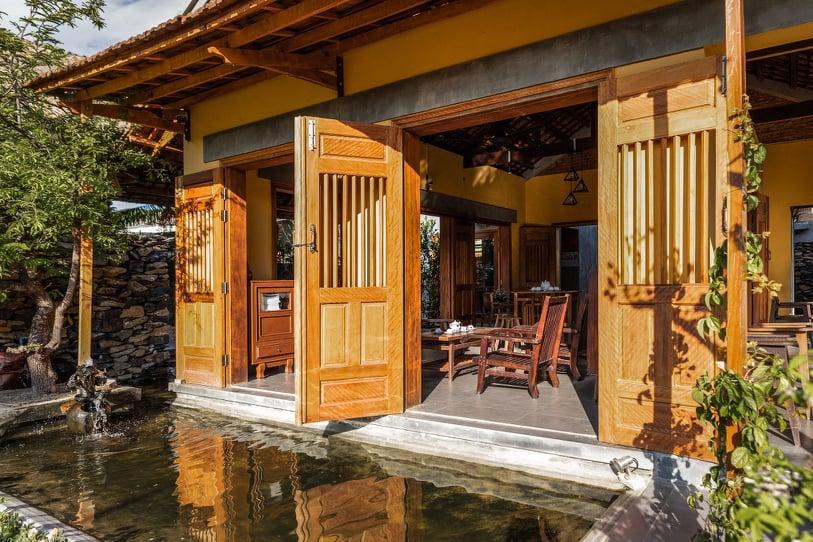 It seems like you're at home when you stay in a homestay. The owner, as well as the rest of the employees, are all very eager and polite. The homestay's environment is pleasant, green, and alive. This is undoubtedly an excellent resting spot for all tourists to Phu Yen. In addition, there is a wonderful and attractively equipped cafe here for young people to visit and catch up with family and friends.
6. Chill Homestay Phu Yen
Location: 70 Luong Tan Thinh, Tuy Hoa City, Phu Yen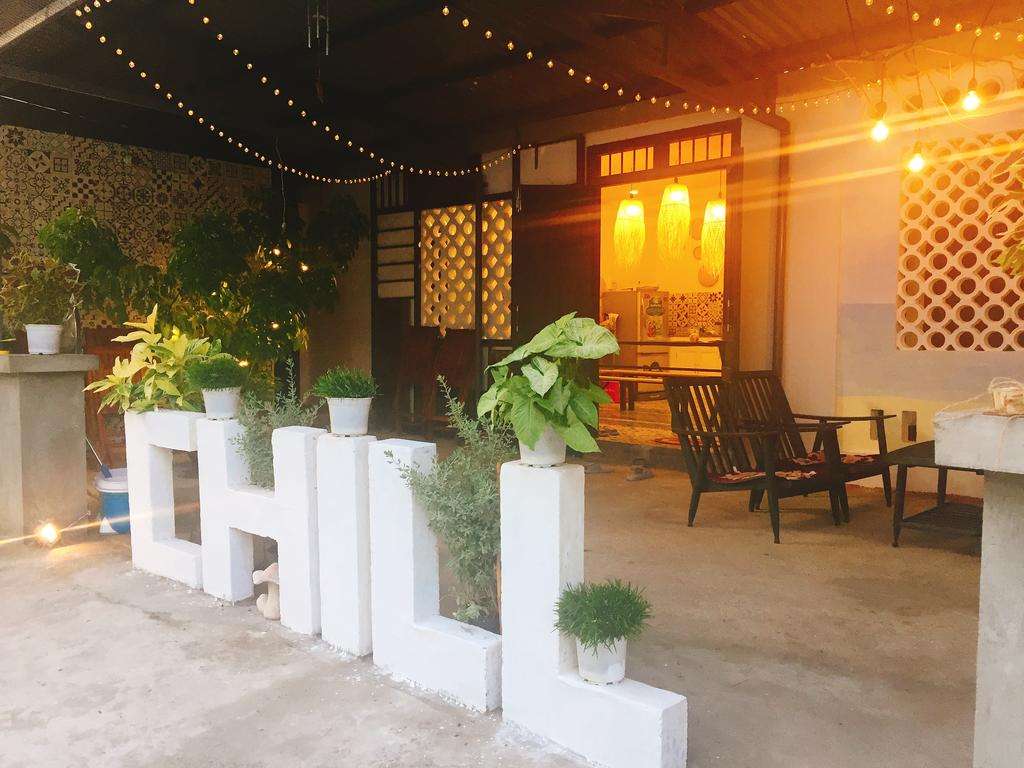 The homestay is spotless, and the interior is tastefully designed in a beautiful and inviting manner. The recognizable attractiveness of the homestay is created by warm hues in the bedroom, open space outside with trees, and unique decoration. Many travelers will find this to be a great check-in location. It is ideal for a group or a family with little children because the owner rents the entire property to you and leaves it to you to manage. You may cook and prepare food for the children at your leisure.
There are many different types of rooms to pick from. 240,000 VND for a room for two persons. 360,000 VND for 3 people and 600,000 VND for 6 people
7. PHD Homestay Phu Yen
Location: An Phu, Tuy Hoa, Phu Yen
This Phu Yen Homestay has a lovely outdoor view with a spacious courtyard and a little bar where you can sit in the early morning light with a cup of tea or coffee and sing along. Guests can enjoy a BBQ in the evening.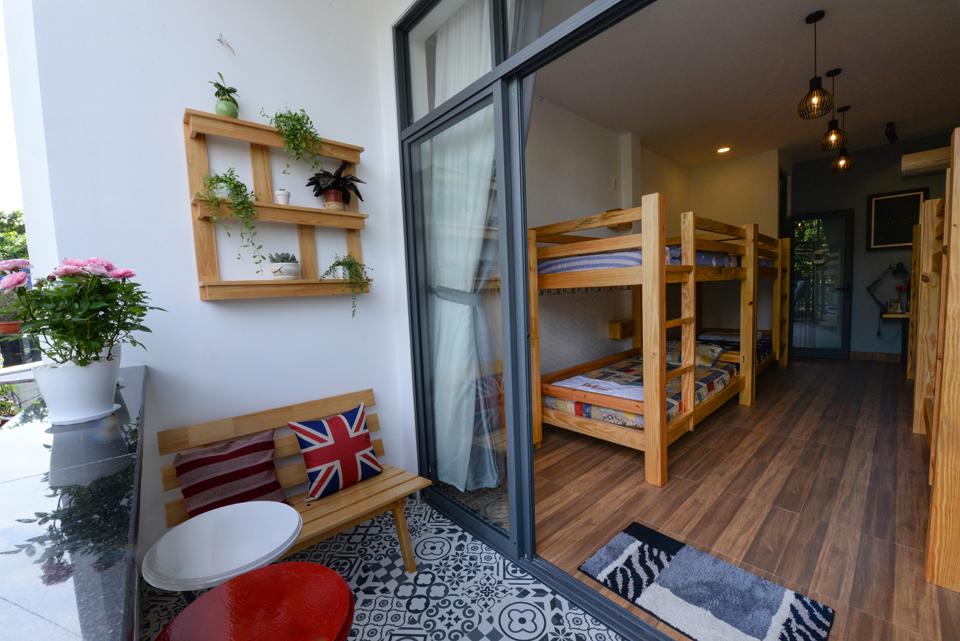 Many tourists have commented that PHD looks exactly like their old grandparents' house. The homestay features a lovely tiny pond surrounded by vegetable gardens, gardens to the path full of flowers and wild plants blooming green with a mossy wall.
8. Venus Homestay
Location: 160 Hung Vuong-Tuy Hoa-Phu Yen.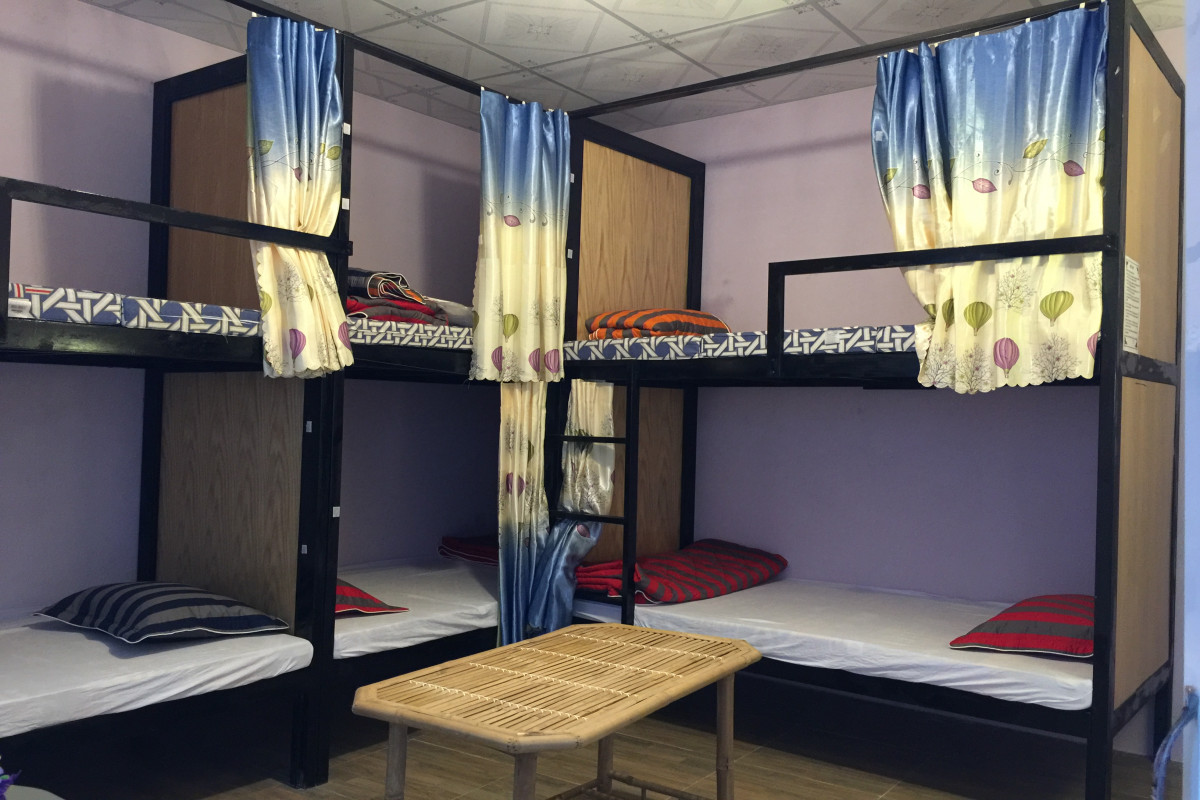 The deluxe-style bedrooms at Homestay are equipped with conveniences that are perfect for all travelers. Each bedroom offers air conditioning, a refrigerator, and a fully equipped bathroom. There are enough utensils in the kitchen for self-catering visitors. It's the perfect location to unwind.
9. Yellow Farm homestay
Location: Phu Dong Ward, Tuy Hoa, Phu Yen.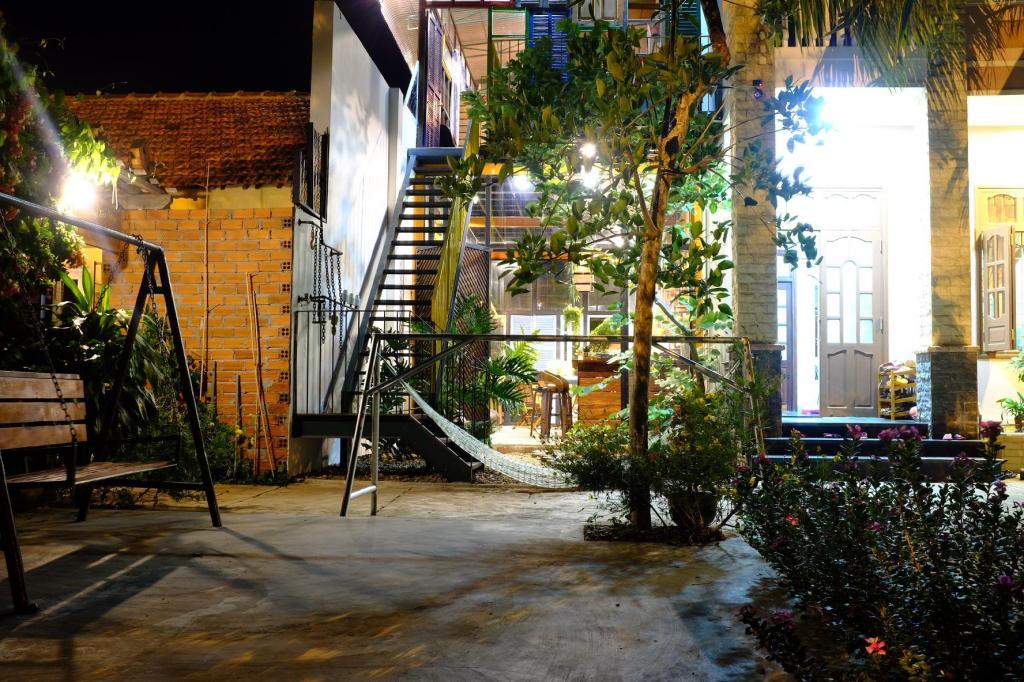 The green area from the vegetable garden, flowers, and grass that the owner grows around the homestay fascinates tourists, as does the highly unusual ornamental style. When many young people visit Phu Yen, this homestay promises to be a resort and check-in destination.
10. The Local House homestay
Location: 283 Nguyen Cong Tru, Tuy Hoa, Phu Yen.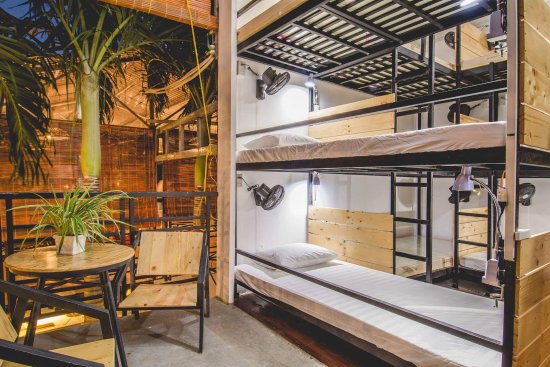 The fact that the homestay has a green space, as well as a modern and warm interior design, fascinates tourists. The staff and host are also incredibly friendly and welcoming. The guesthouse, in particular, features a tiny cafe that serves breakfast.
For a dormitory room for 8 people, it only costs 71,000 VND/night. As for a private room for two to three people, depending on the type of room, the price is about 300,000 VND-400,000 VND
So, have you decided on a decent homestay near the sea in Phu Yen as a place to stay? In addition to gorgeous homestays, our Palm Beach Hotel will be a terrific destination for you to visit!  This is the best time to invite your friends and family to Phu Yen to enjoy a great moment right now!