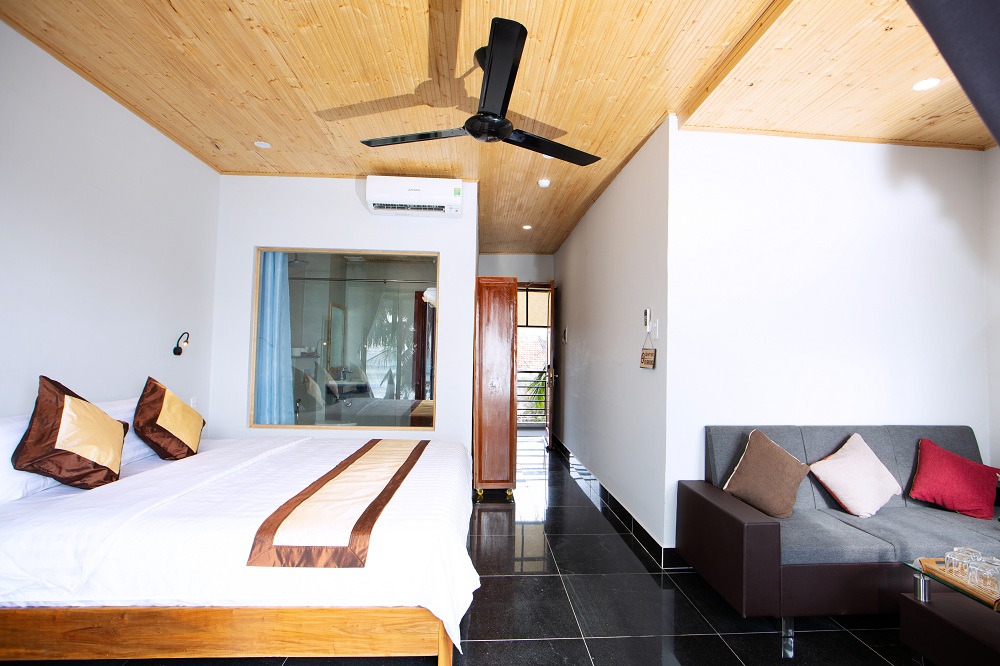 Palm Beach Hotel – the best hotel in Phu Yen 2023
In recent years, Phu Yen has become a popular tourist destination for both domestic and foreign visitors because this land has a heart-wrenching beauty like a sincere and rustic village girl with pure beauty pure and clear. As a result, I'd like to introduce you to Palm Beach Hotel, the best hotel in Phu Yen in 2023.
Palm Beach Hotel Design Style
The Palm Beach Hotel was designed with environmentally friendly materials in mind. The hotel space is designed in a modern and luxurious style, with a predominantly white color tone to give visitors a sense of airiness and cleanliness, while the hotel space receives light primarily from the outside environment.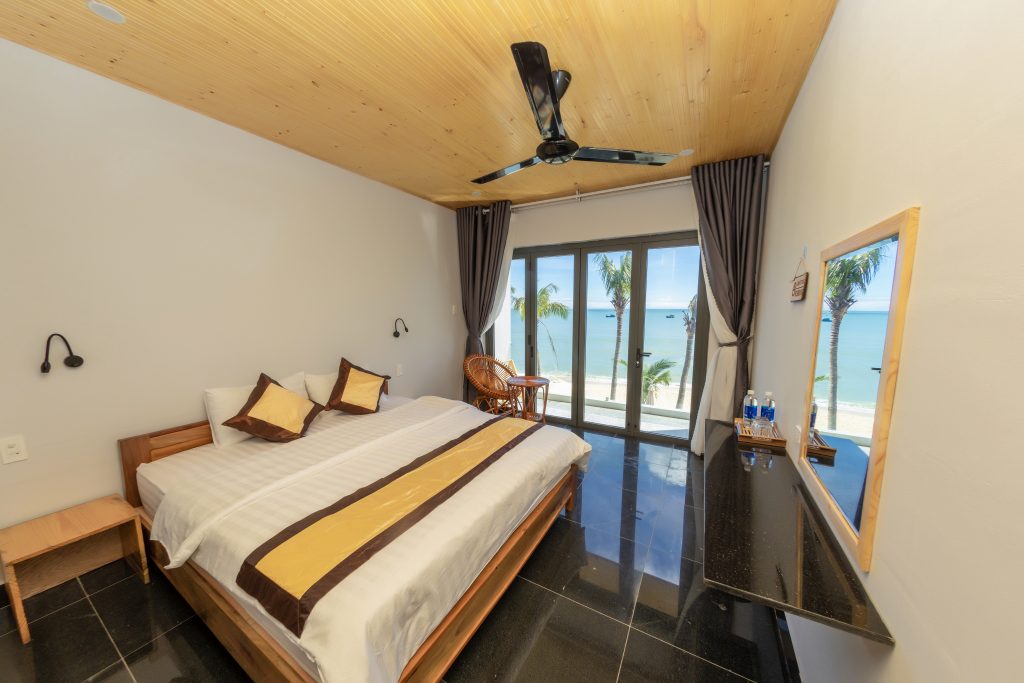 Palm Beach hotel is built on a large scale, so the hotel is always filled with fresh sea breezes. As a result, the space inside the rooms here is also very airy and fresh, making it an ideal choice for vacationers. In addition to the common areas, the hotel's interior is designed to be simple but luxurious according to European standards. There are also limited electronic devices in the rooms to provide the best experience for guests.
Room types at the Palm Beach Hotel
Palm Beach Hotel has a system of 20 resort rooms that will meet visitors' needs for rest and relaxation. Unlike other hotels in the area, guests can choose the room class that best suits their needs because the hotel has designed a variety of room types with varying spaces and layouts. When traveling alone or in a group, you will be able to easily arrange a variety of options. For your convenience, all of the hotel's rooms are outfitted with modern and complete amenities. This location has become a popular hotel as a result of its high-quality services. Additionally, when traveling in a group, Palm Beach Hotel provides visitors with incentives. When you choose Phu Yen as your destination, you can unwind and enjoy a wonderful hotel stay.
Palm Beach Hotel Restaurant has entertainment facilities.
Restaurant
Palm Beach Hotel has a restaurant right next to the beautiful beach, so when guests dine here, they can enjoy the food while watching the beautiful natural scenery right in front of their eyes.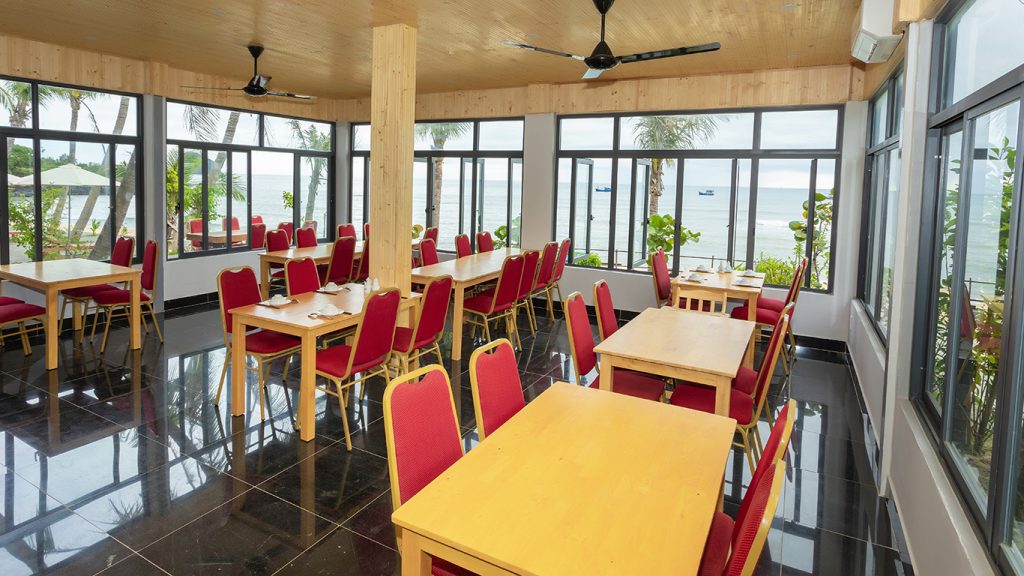 The restaurant specializes in providing visitors with a diverse menu of rich European-Asian cuisine dishes. Aside from traditional Vietnamese dishes, visitors to the restaurant will be able to enjoy dishes with French, Italian, and Australian style and flavor,… Guests will have the best experience with family and friends thanks to the restaurant's airy and spacious space as well as delicious and quality dishes. Furthermore, the restaurant at Palm Beach Hotel has a team of professional chefs who will prepare dishes with impressive flavors for you.
Bar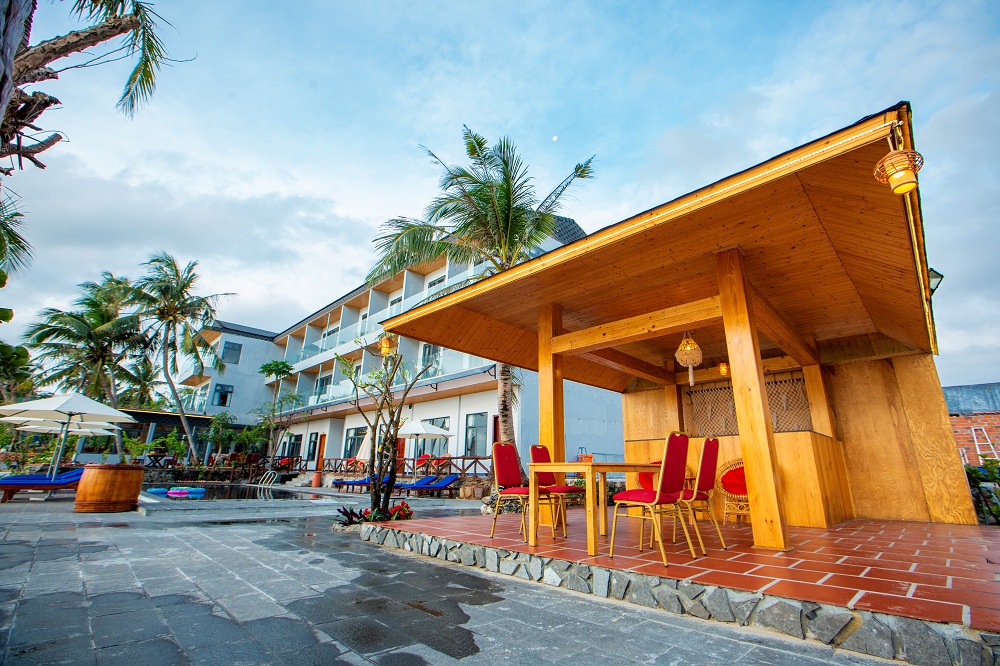 For visitors to enjoy, the hotel created a one-of-a-kind and sophisticated bar area near the sea. The bar specializes in serving a variety of drinks to guests, ranging from cocktails and wine to simple drinks such as whole coconut, juice, and peach tea.
Organize an outdoor wedding
Palm Beach Hotel provides guests with a large and airy romantic space where they can plan an outdoor wedding with gentle waves and long stretches of fine white sand. This location, with its new and poetic space, will leave an unforgettable and intriguing impression on the outdoor wedding party.
BBQ Party with Seafood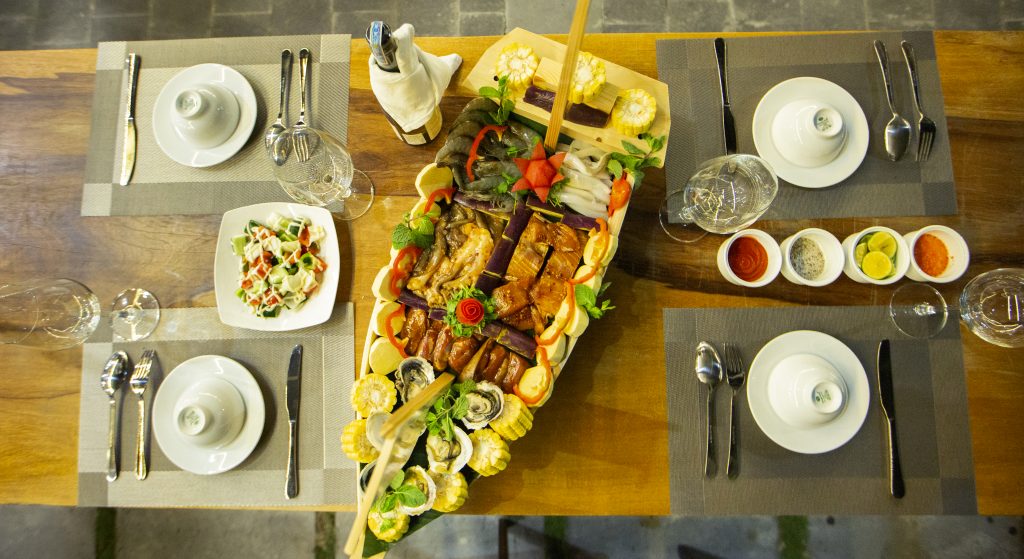 The warm fragrant BBQ party by the fire light in an open space spreading the smell of the sea breeze and the soothing sound of each wave is a very special experience that you should not miss at Palm Beach Hotel. You will be able to enjoy BBQ in a romantic setting while watching the stretch of the beach and gathering together to play and chat.
Meeting room
The hotel has a conference room system that is fully equipped with modern and necessary equipment to meet the needs of visitors' organization and use. If guests request it, the hotel will provide and serve snacks and drinks at conference events in order to provide the best experience possible for visitors.
Recommendations for places to visit near Palm Beach Hotel
Da Dia Reef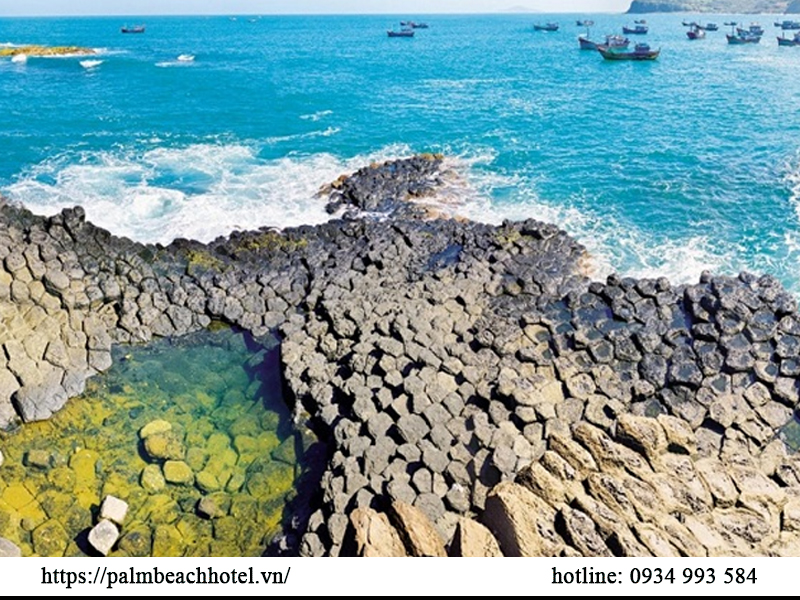 Da Dia Reef, located at the end of An Ninh Dong commune in the Tuy An district, is a beautiful natural wonder of Phu Yen with black rocks jutting out into the sea. It's only 21 miles from the city center, and the gentle sea breeze and romantic countryside scenery make for a relaxing drive.
Yen island
According to the locals, interested visitors should be aware that the tides recede only at specific times and on specific days. After missing the deadline, you'll have to wait another 15 days to see the reefs again.
Nhan Tower
Nhan Tower stands 20 meters tall, with 11 meters on each side of the foot. The monsters at the top of the middle portal are extremely dangerous. This top is distinctive because it combines the pyramid symbol with the linga symbol, which was one of the Cham people's worshiping beliefs during the French colonial period when the tower was nearly destroyed.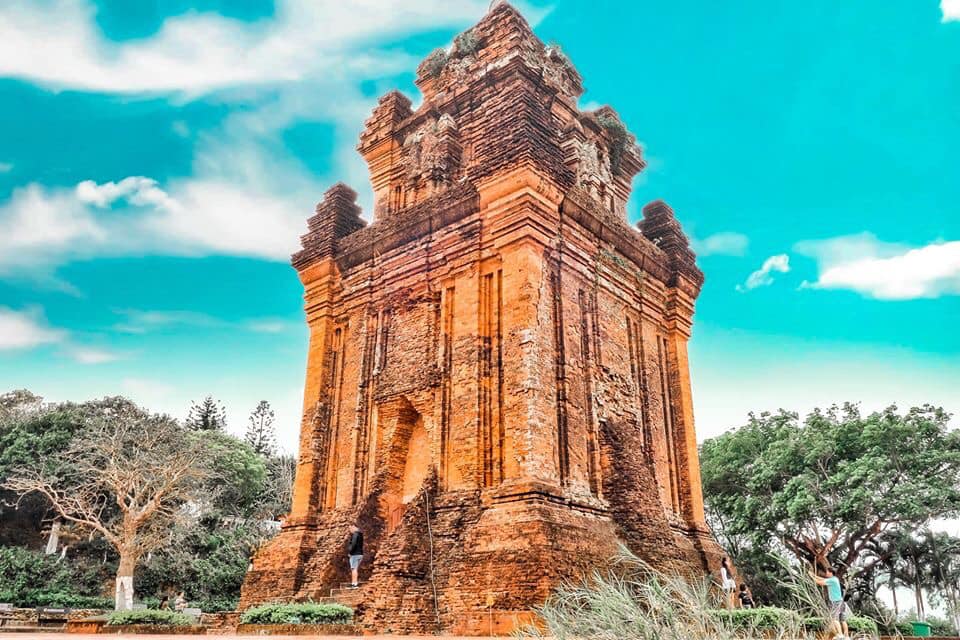 If you have the opportunity to visit the land of Phu Yen or plan to travel here. Please visit Palm Beach Hotel Phu Yen at least once to experience the most refined side of this sea.