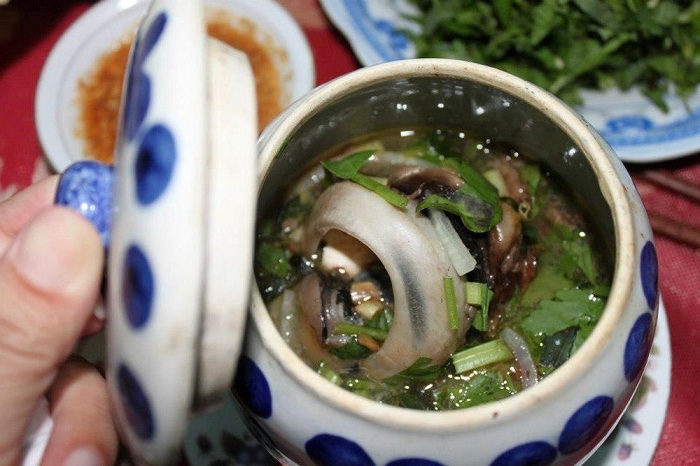 Ocean tuna eye specialty – Phu Yen specialties
When people think about Phu Yen, they think of a picturesque Phu Yen with many magnificent historical sites such as Nhan Mountain, Da Dia Ghenh, Go Thi Thung tunnels, Vung Ro harbor, and so on. An amazing Phu Yen with delectable cuisine inspired by the country's affection. The specialty of Phu Yen ocean tuna eye is maybe one of the dishes that leave the most of an impact on guests who have had it. However, some people are also scared to eat this dish. In today's story, we discover the true nature of Phu Yen's unusual tuna eye dish!
Some details about Phu Yen's ocean tuna eye dish
Tuna is a sea fish that is quite recognizable, particularly central sea fisherman, the most renowned of which is still Phu Yen province. But did you know that the eyes of this fish are regarded as a specialty, having numerous elements that are incredibly beneficial to health and are the main ingredients of many appealing and healthy foods?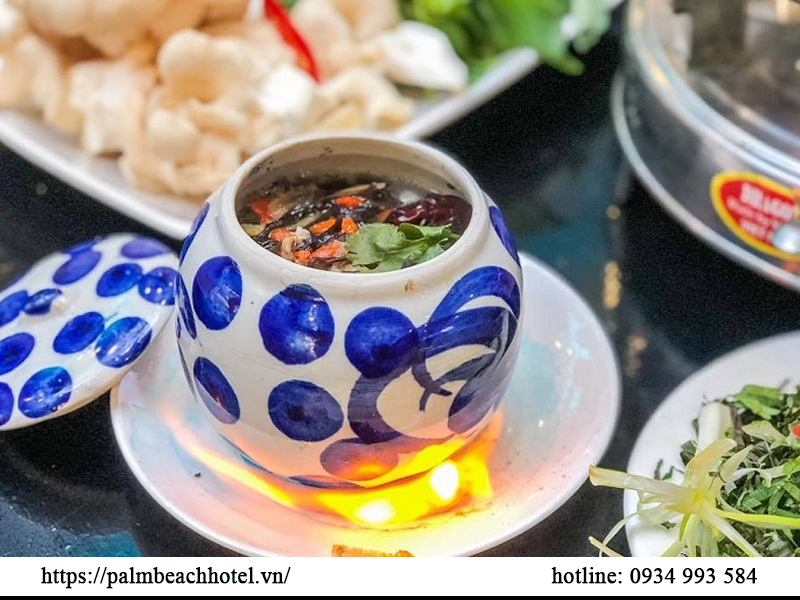 Tuna eyeballs are also regarded as a "unique" Phu Yen delicacy that every guest who visits here wants to have at least once. Every year, Phu Yen fishermen catch tuna around January, with April being the peak season. At this time, the fishermen's fishing boats come back to the harbor with the freshest tuna.
Tuna has become a nutritious food source due to its high nutritional content and is processed into a range of recipes. In addition to the exported flesh, locals have developed a delicacy of stewed tuna eyeballs with Northern medicine. And, through time, tuna eyeballs have become a well-known dish and one of Phu Yen's famed delicacies. In 2014, the Record Association named this meal one of the top ten most renowned seafood specialties in Vietnam. Despite its fame, many people are "terrified" of this dish and let go of their chopsticks.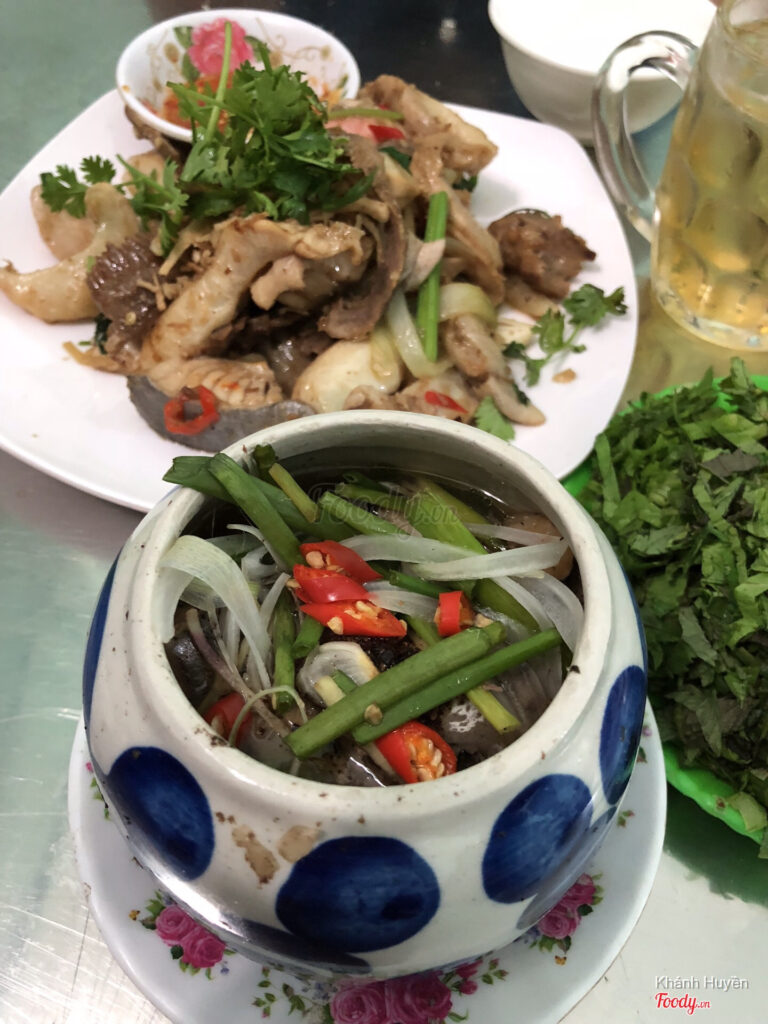 Many people believe that tuna eyeballs have little nutritional value and that they will emit a fishy odor. However, the eyes of this massive tuna may be turned into a fragrant and delectable dish that is a delicacy of the inhabitants of the Phu Yen sea.
Appealing, fascinating, and nourishing dishes 
However, if you can overcome your "fear," this meal will become highly appealing, intriguing, and "addictive." Furthermore, the comparatively high nutritional elements found in tuna eyeballs include DHA and Omega 3, which are particularly beneficial to the development of the human brain.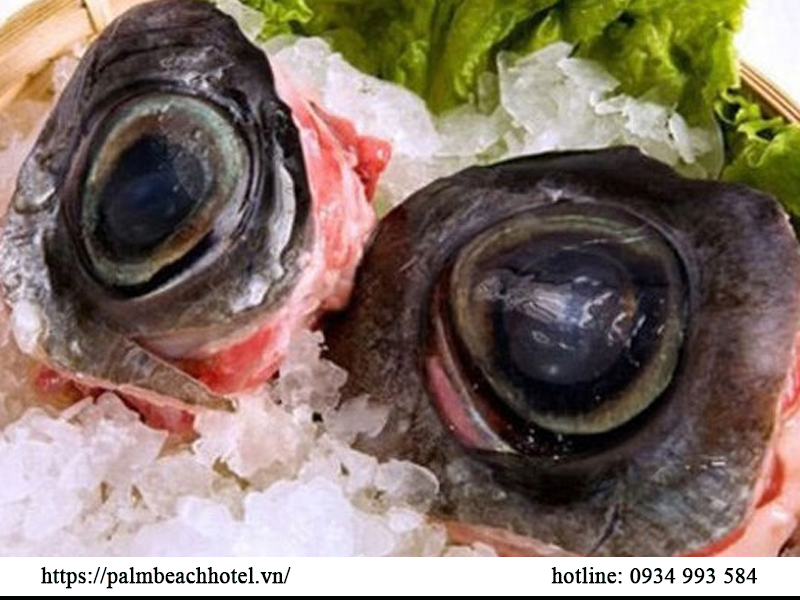 Because an ocean tuna may weigh up to 40-60kg per fish, its eyes are enormous, the size of a rice dish or more. Tuna eyes are exceptionally brilliant and can be seen from a long distance, hence it is sometimes referred to as the "sea's spotlight."
Following preliminary processing, the fish eyeballs are cooked in a small clay pot with certain traditional herbs such as jujube, goji berries, and so on to provide a sweet and easy flavor. A jar may store 1 or 2 tuna eyes to serve diners, depending on how big or little the tuna eye is.
Furthermore, tuna eyes are heated in a bowl with Chinese herbs, spices, onions, garlic, chile, and other ingredients to make the meal more tasty and savory.
Each dish of tuna eyeballs stewed with Northern medicine is estimated to cost around 40,000 VND. When visiting Phu Yen, it is not difficult to discover a one-of-a-kind tuna eye dish. Diners may enjoy it at either fine dining establishments or in small street vendors.
Advantages of ocean tuna eyes
If we encounter cuisine made from tuna eyeballs for the first time, most of us will be terrified, bewildered, and unwilling to eat it. However, if you overcome your anxiety, you will be able to taste these wonderful and unusual delicacies through the eyes of this ocean tuna, and you will quickly get addicted! So, other than that unusual, delightful flavor, the nutritional makeup of tuna eyeballs for health is undoubtedly what most of us are interested in. Specifically:
Good for your eyes
Tuna fish eyes have a high concentration of Omega-3, which is beneficial to our eyes, particularly those suffering from eye problems. Not only that, but this vitamin aids in the prevention of macular degeneration and other eye diseases.
Good for your brain
Tuna eyes include DHA, an essential fatty acid for the creation and development of the brain, nerves, and retina, in addition to an abundance of Omega-3. As a result, consuming this sort of seafood on a daily basis will provide a driving force to boost brain cell regeneration, and enhance and prevent dementia.
In addition to the two fantastic advantages described above, including tuna eyes in the family meal on a regular basis helps us all decrease bad cholesterol, boost liver support, and avoid anemia is really effective.
Above is the information on the famous Phu Yen specialty: ocean tuna eye. If you get the chance to visit Phu Yen, you should surely try this dish with a high nutritional value and excellent taste. Furthermore, if you need a place to rest after a long day of sightseeing, Palm Beach Hotel is the ideal option; please call Palm Beach immediately. See you in Phu Yen and the specialty "tuna eyes."