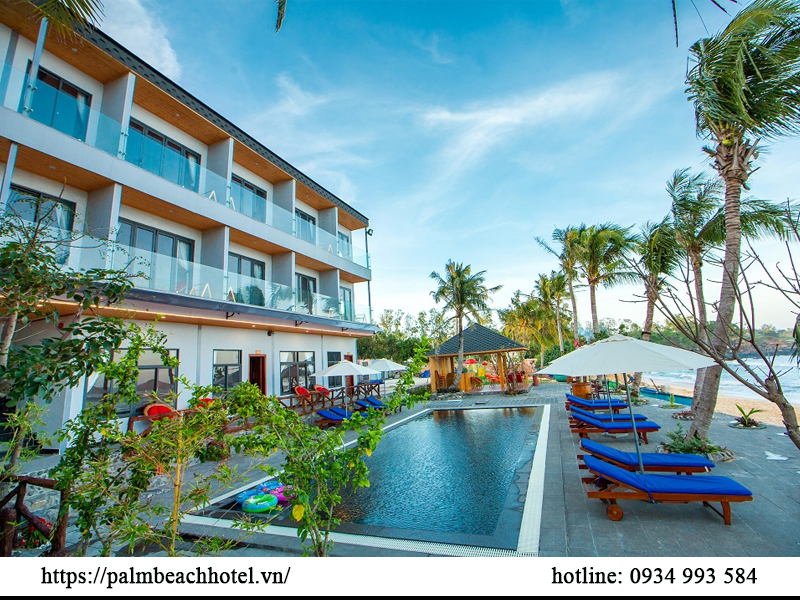 Newest resort in Phu Yen To Visit in 2022
Phu Yen is a locality that owns a lot of resorts associated with poetic and fresh nature, and Palm Beach Hotel is one of the prominent names that help visitors have the opportunity to comfortably relax, enjoy the atmosphere, green space, and experience the impressive and classy service system. Palm Beach Hotel is a new resort in Phu Yen that offers an appealing option for guests looking for a resort that is surrounded by lush greenery and seaside resort.
About Palm Beach Hotel Phu Yen
Palm Beach Hotel is a brand-new, one-of-a-kind resort that does not fit the mold of a typical sun and beach resort. The hotel's design emanates tremendous energy, and it provides visitors with an affordable living experience.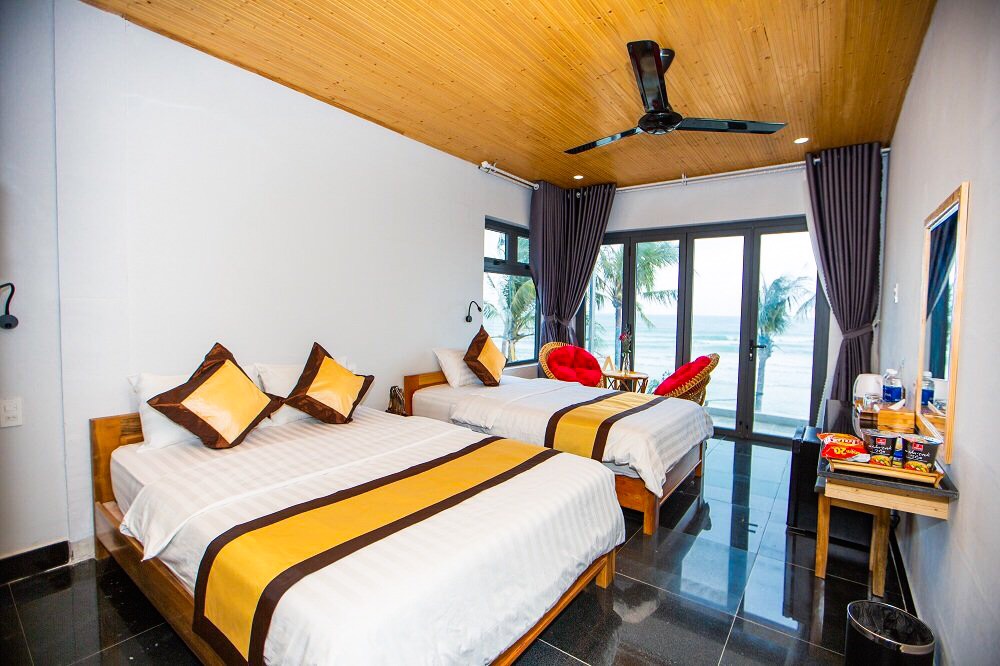 The Palm Beach Hotel Phu Yen is located on the beach in Phu Yen, Vietnam, situated on Ganh Dua beach in the Giai Son hamlet of An My commune, Tuy An district, Phu Yen province. Palm Beach Hotel Phu Yen is only approximately 20 minutes away by automobile via Highway 14.
The 4-star Palm Beach Hotel Phu Yen will delight any visitor that comes here. The hotel's rooms with beautiful and comfy hardwood furniture, the hotel is created in a youthful and modern manner. It comes with a restaurant that serves excellent European cuisine, including seafood caught fresh that day by local fishermen.
Beautiful design and full facilities of Palm Beach Hotel
In Phu Yen, there are numerous hotels, motels, and homestays in Phu Yen to accommodate travelers. However, many travelers consider Palm Beach Hotel to be their first option. Because this hotel is elegantly designed and offers a wide range of modern amenities.
In terms of design
The Palm Beach Hotel is built in a modern European style. A building embracing the sea hidden behind green coconut trees may be seen from afar. The white color scheme, along with tempered glass doors and balconies, is the hotel's standout feature. Each room will have a view of the sea as a result, making the space appear more open. As a result, guests will no longer feel "in the dark" when staying in a hotel room. Furthermore, you only need to go to the balcony every morning after waking up to breathe in the fresh air and watch the dawn to help your spirit be more invigorated.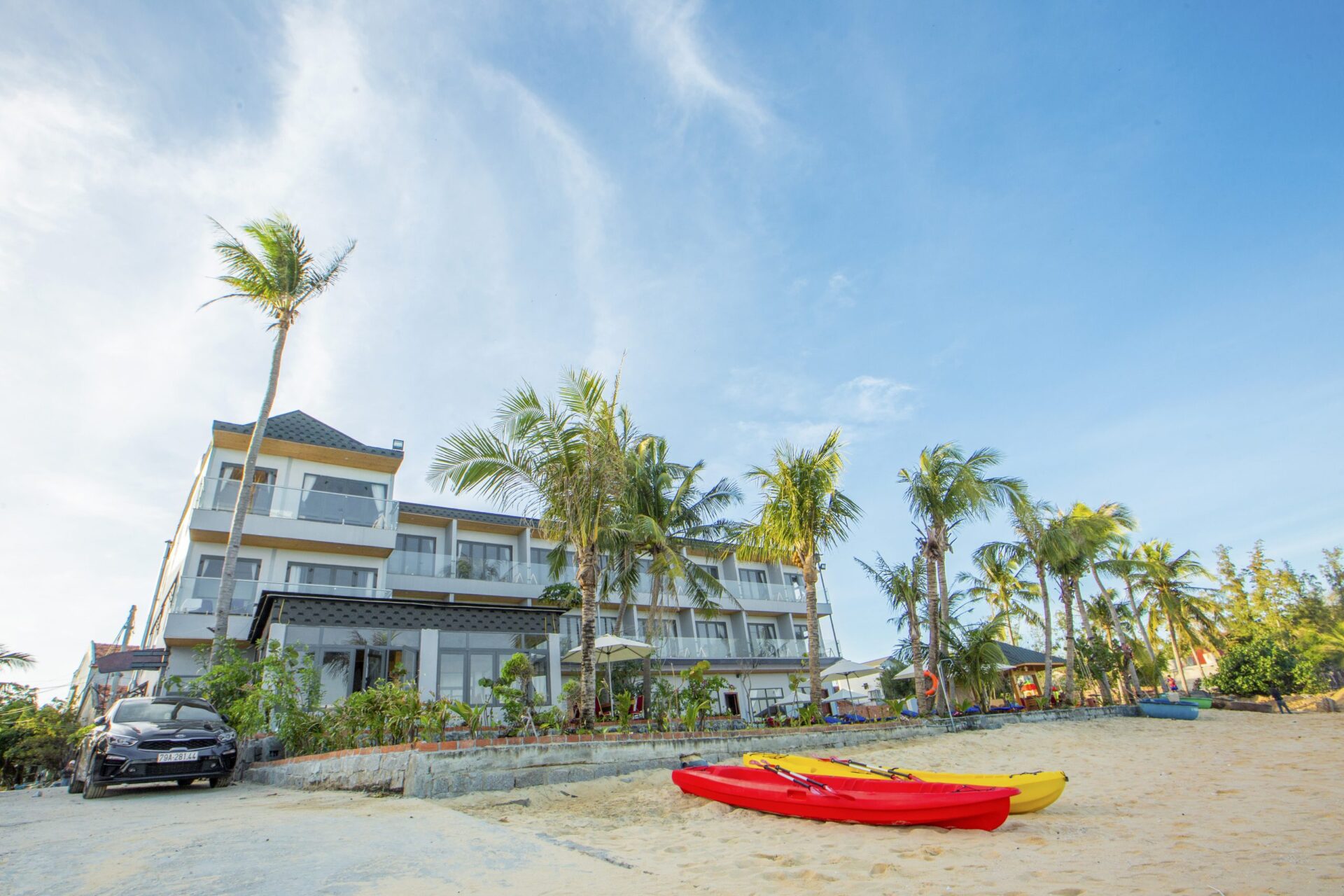 Furthermore, the Palm Beach Hotel – Phu Yen hotel near the sea has an outdoor swimming pool, bar, entertainment area, and children's play area on the premises. You'll have more time to snap great images for your friends and family to save the best vacation in Phu Yen.
In terms of conveniences
The Palm Beach Hotel is a 4-star hotel, meaning the amenities in each room are guaranteed. The amenities are arranged by the staff according to the size of each room. Each room has a bed, a refrigerator, a bathtub, and all of the greatest amenities; larger rooms, such as family rooms and apartments, include sofas, washing machines, and two or more beds. The wifi system in the hotel is installed free of charge and has a super fast speed; you can use it to live stream your journey. 
Furthermore, you will be able to choose from a buffet of European, Asian, and fresh seafood meals. Because the hotel's unique characteristic is its proximity to the sea, when people sleep by the water, the chef will prepare it immediately for tourists to enjoy. This has led to numerous guests returning to the Palm Beach Hotel for their next holiday.
Some frequently asked questions when traveling in Phu Yen
– What are the options for getting to Phu Yen?
You can travel to Phu Yen via plane, rail, or road. Because it is one of the most popular tourist destinations in the world, domestic airlines like as Vietnam Airlines and Jetstar Pacific, as well as high-speed rail links and quality sleepers, operate a huge number of flights throughout the year.
– Is the food in Phu Yen inexpensive? What are the Phu Yen specialties?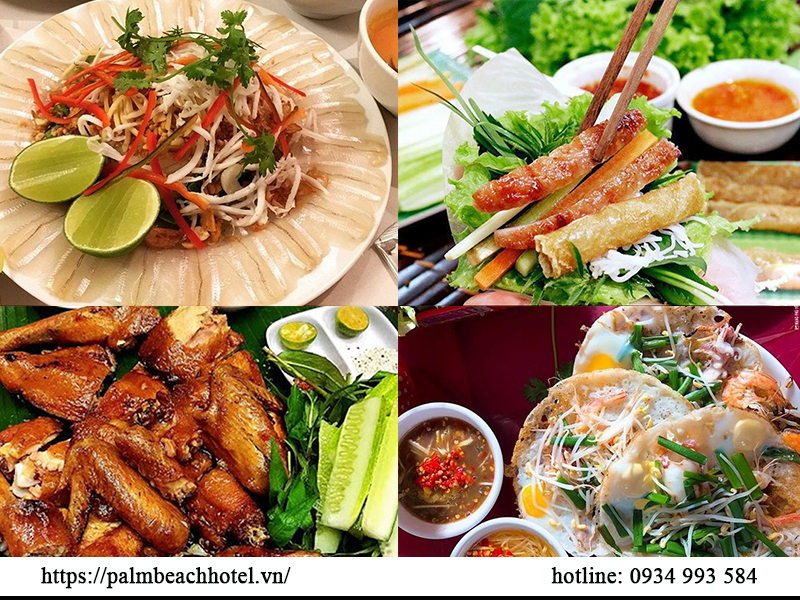 On average, the local specialties are fairly moderately priced. Beef with a sun, dry seared tuna, oyster porridge, Phu Yen chicken rice, pancakes, pigeon sticky rice, etc. are some of the cuisine that visitors should sample when visiting Phu Yen.
– Is a hotel room in Phu Yen reasonably priced?
Hotel and motel room prices in Phu Yen vary depending on the time of booking, the hotel's location, and the quality of the hotel's services, all of which have varied prices. If your budget is restricted, instead of staying in a hotel, you can opt for a homestay, which is both inexpensive and pleasant, making it ideal for individuals who enjoy self-sufficient Phu Yen vacation.
– What are some of Phu Yen's most notable tourist attractions?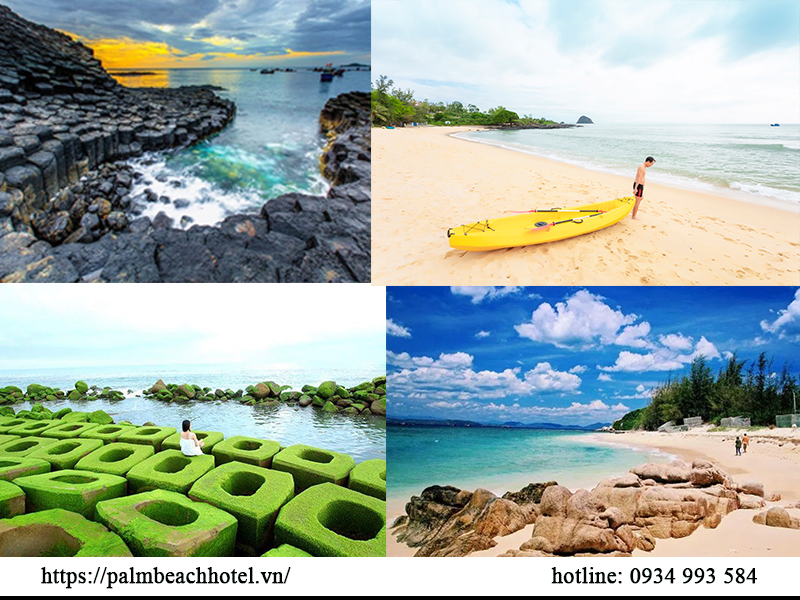 Bai Xep, Ganh Da Dia, Mang Lang church, Vung Ro bay, Mui Dien, and other tourist attractions in Phu Yen should be visited.
– What hotels are nearest to Tuy Hoa airport in Phu Yen?
The majority of hotels are relatively far from the airport, but in exchange, the hotels provide a shuttle service to transport visitors to the airport, so you may relax.
– Are hotel charges higher on weekends?
Weekends are frequently congested with tourists, resulting in increased demand for lodging. As a result, the price of a room will fluctuate from weekdays during the weekend.
Participate in attractive tourist activities 
Visitors should not miss the opportunity to participate in activities associated with attractive coastal locations like swimming, sunbathing, canoeing, scuba diving, and so on, in addition to relaxing experiences at the new resort in Phu Yen. Travel by tourist boat…for a trip to Phu Yen that will leave you with many lovely memories. In addition, O Loan lagoon, Nhan tower, Nghinh Phong plaza, Mai Nha isle, Ong Cop wooden bridge, Bai Mon, Bai Xep, and Da Dia rapids are also popular tourist sights that travelers should not miss on their adventure to discover poetic Phu Yen. 
If you and your loved ones are seeking a resort near to nature, keep Palm Beach Hotel's coordinates in mind for an unforgettable resort experience and the chance to participate in a variety of tourism activities. With us, you'll discover something new and intriguing.