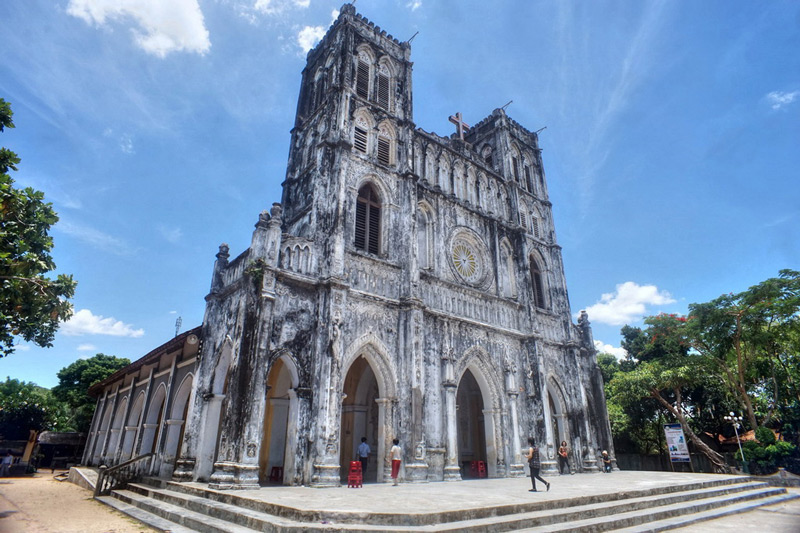 Culture of Phu Yen: 4 fascinating cultural insights
At the moment, popular tourist destinations in Vietnam such as Nha Trang, Phu Quoc, and Da Nang continue to draw both domestic and international visitors. However, there is one place that is gradually becoming a popular tourist destination, and that is Phu Yen.
Phu Yen is a place a region known for its breathtaking beauty. Furthermore, there are unique aspects that contribute to Phu Yen's distinct culture. It is famous for its wild but romantic landscapes such as the Da Dia rapids, Mang Lang church, Vung Ro and wide blue beaches with fine white sand and brilliant sunshine. Furthermore, the Phu Yen culture, which has many unique and interesting features, is a factor that attracts people. Let's read the article below to learn more about culture Phu Yen.
Culinary culture of Phu Yen
Coming to Phu Yen will immerse you in nature, welcome the bright yellow sun, windy sea, and witness the simple and peaceful life of coastal fishermen firsthand. Furthermore, cuisine is one of the distinguishing features of Phu Yen culture that makes visitors reluctant to leave. Phu Yen cuisine, like the people who live here, has a rustic and simple beauty.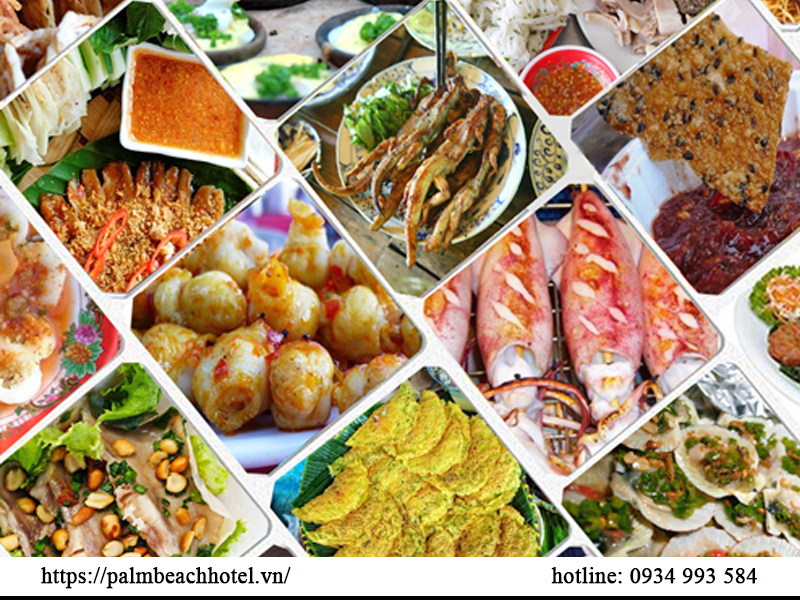 Each dish, whether it's Mai fish salad, oyster porridge, Huynh De crab, or blood cockles, has a distinct flavor that captivates diners from the first bite. Shallot soup cake is another Phu Yen specialty with a distinct flavor that captivates all visitors. Come to this lovely land, and don't forget to try the tuna eye dish. This is a dish that requires courage to enjoy the harmonious taste of the sea floating in the taste buds. The unique harmony between nature and human life has been demonstrated by Phu Yen cuisine.
Culture of the Phu Yen Festival
Festivals, like in other places, are an important part of Phu Yen's cultural landscape include events such as: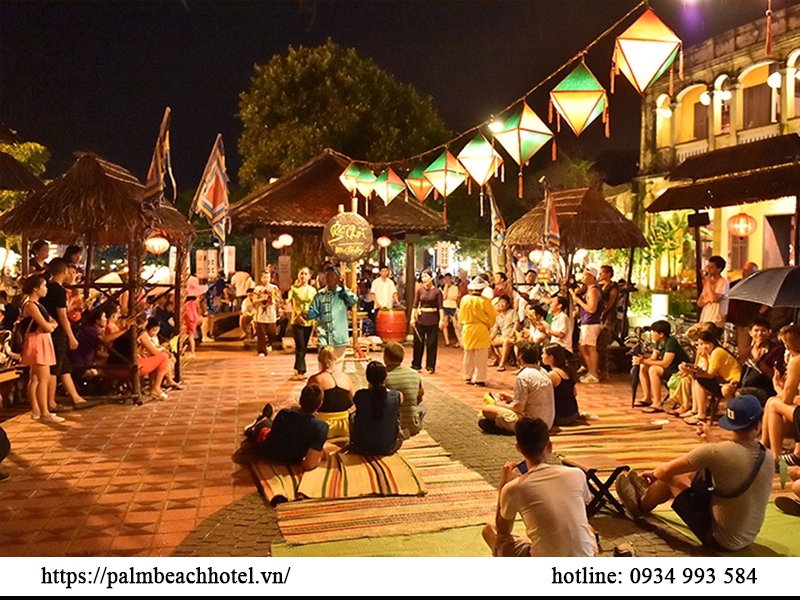 Fishermen's fishing festival – An Phu commune, An Ninh Dong commune, Tuy An district, and An Hai, Xuan Hoa, Xuan Canh, Xuan Thinh communes of Song Cau district: March, April, and May of the lunar year calendar.

The O Loan Dam Festival is held on the seventh day of the first lunar month in An Cu commune, Tuy An district.

Dong Cam Dam Festival – Tuy Hoa city: held annually on the eighth day of the eighth lunar month.

Every year on the 15th of January, Tuy Hoa city hosts the Nguyen Tieu – Nhan Mountain Poetry Festival.

Buffalo fighting festival: held in Phu Yen mountain districts such as Son Hoa, Dong Xuan, and Song Hinh. The festival lasts three days and three nights, usually on the 12th and 13th of the lunar calendar.

Rice harvest festival: held annually in mountainous areas such as Son Hoa, Dong Xuan, and Song Hinh districts during the third lunar month.

Ceremony to remove the code: in mountainous districts such as Son Hoa, Dong Xuan, and Song Hinh.

On January 28, there will be an incense offering festival at Le Thanh Phuong temple in My Phu hamlet, An Hiep commune, Tuy An district.
The fishing festival, in particular, is the most unique festival in Phu Yen. This festival has been designated as an intangible cultural heritage of the United States.
Architectural culture
Aside from the unique cuisine and festivals that captivate all diners, architecture is an important factor that contributes to the culture of Phu Yen's impressive beauty. The Nhan tower is one of the most typical architectural works that makes a difference when it comes to this land. This is a tower on Nhan Mountain, and this is a charming painting of Nhan Mountain – Da Rang River. Nhan Tower is a Cham art work with high historical value, as well as a typical landscape of the beautiful land of Phu Yen.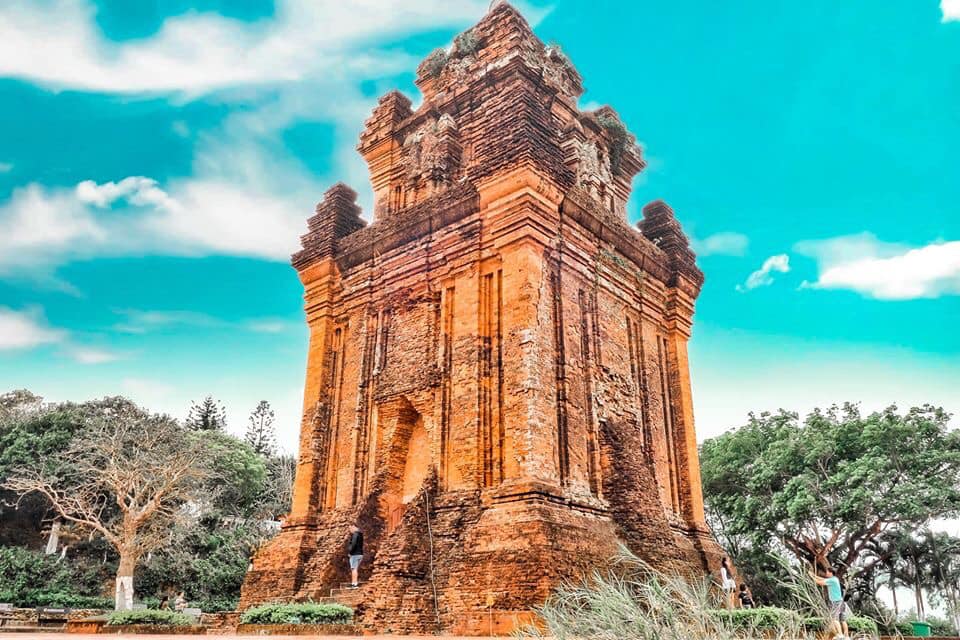 Furthermore, the Mang Lang church is one of the popular tourist destinations. This is an old church in Vietnam that was designed in a distinctive Gothic style with numerous decorative patterns. The church has two bell towers on each side, with a cross in the center. All are painted in a simple gray-blue color that blends in with the surrounding greenery. Visitors can also see the Dai Lanh lighthouse, the Phu Yen museum, and the Nhan mountain memorial.
Arts and culture
Today's Phu Yen culture is rich and distinct, not to mention the traditional arts. These are some examples: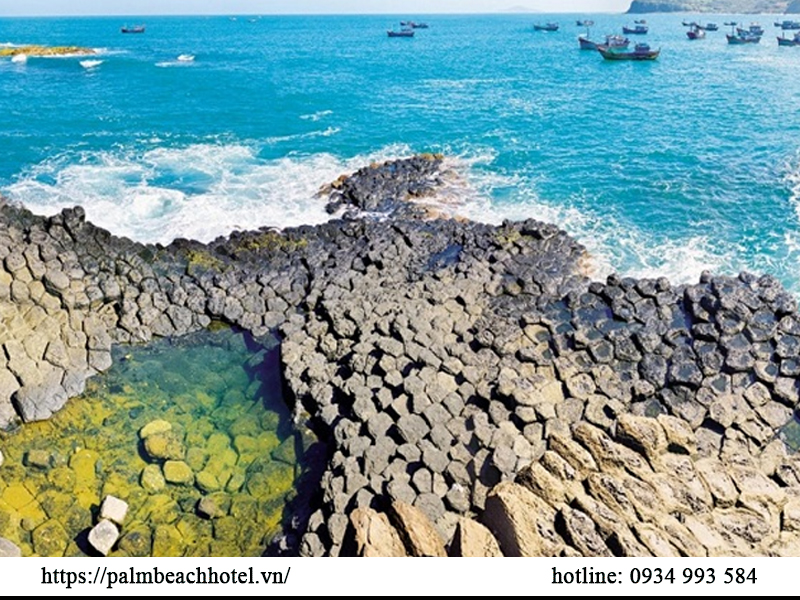 Statue singing, hut songs, bazao singing, and fishermen's songs

Mountainous ethnic people have rituals, customs, and many unique musical instruments.

Furthermore, the discovery of stone lutes and stone trumpets dating back more than 2,500 years in Tuy An district, as well as many Sa Huynh cultural heritages, have demonstrated that Phu Yen is a land with ancient inhabitants who live and have a rich unique culture.
Conclusion
Coming to Phu Yen, the seaside land not only has many beautiful scenes but also an extremely diverse, rich, and unique culture. It is not an exaggeration to say that Phu Yen has one of the most extensive cultural histories in our country. Are you ready to begin your journey in Phu Yen? Make a detailed plan, and don't forget to contact Palm Beach Hotel https://palmbeachhotel.vn/ for a high-class stopover before exploring Phu Yen's unique culture. I hope the above information has helped you learn more about Phu Yen culture.