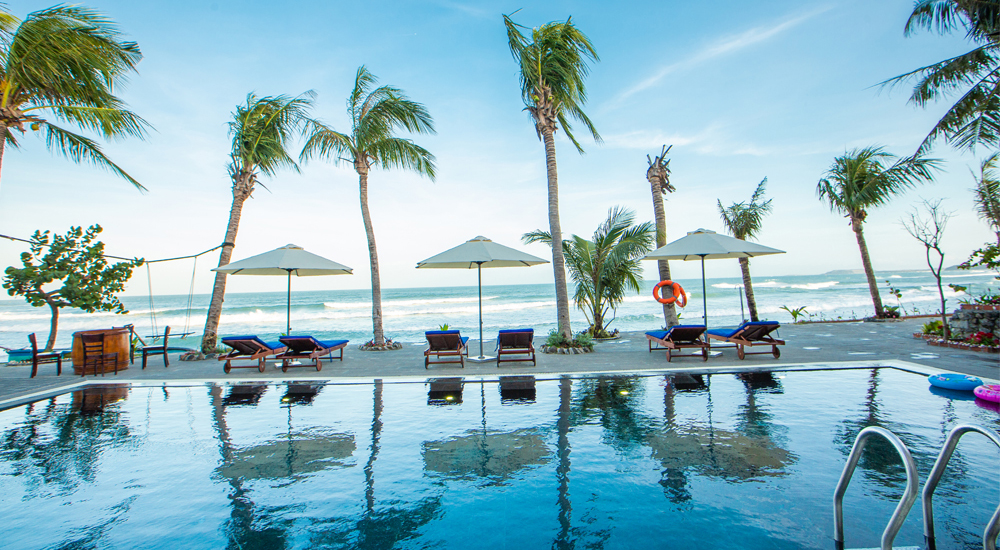 Cheap Phu Yen resort in 2023 you should stay
You want to visit Phu Yen but aren't sure which cheap Phu Yen resort in 2023 will meet your sightseeing, dining, transport, and financial needs, correct? Then, for your convenience, I'll offer a thorough assessment of the Palm Beach Hotel in Phu Yen today. This is one of the best hotels for your vacation.
Palm Beach Hotel
When you stay at Palm Beach Hotel, you'll be able to see all of Phu Yen's magnificent sites. This hotel is centrally located in the city, surrounded by notable sites. Do you want to spend as much time as possible on the water? Palm Beach Hotel is ideal for ocean lovers and thrill-seekers by the hotel are located on the most magnificent Central beach in An My commune, Tuy An district, Phu Yen province.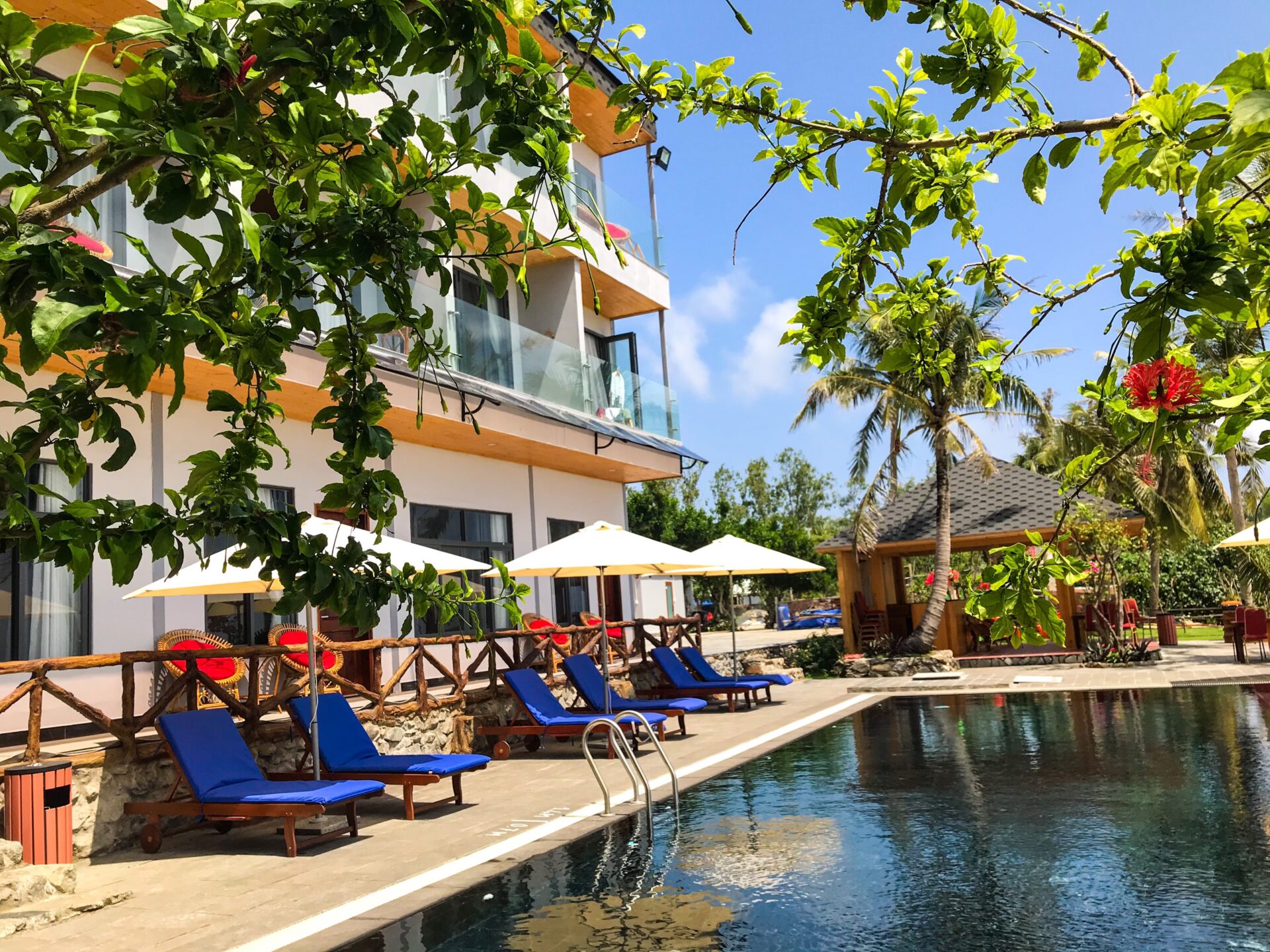 Facilities and services
Palm Beach Hotel's facilities and services ensure that guests have a nice stay. With the hotel's complimentary Wi-Fi internet access, you may upload photos and respond to emails whenever you choose. Use the hotel's easy-to-book transportation options to schedule your travels to and from the airport. The hotel offers cab and shuttle bus services to help you get around in Phu Yen also.
Transportation service
The hotel provides free parking for visitors who have their own transportation. While staying at this excellent hotel, the friendly front desk personnel can provide you with a variety of amenities such as concierge service, luggage storage, and safety deposit boxes. If you wish to see the top shows in town, the hotel's ticket service and tours can help. The hotel's on-site dry cleaning and laundry services keep your favorite vacation ensembles pristine, allowing you to pack less.
Room amenities
In-room amenities include room service and daily housekeeping, allowing you to unwind and enjoy your stay. The hotel is completely smoke-free, offering a clean air environment. Smoking is only permitted outside or in specified smoking locations. During your stay at Palm Beach Hotel, you will have access to high-quality room amenities. For the benefit of visitors, the hotel provides blackout curtains and air conditioning in some rooms.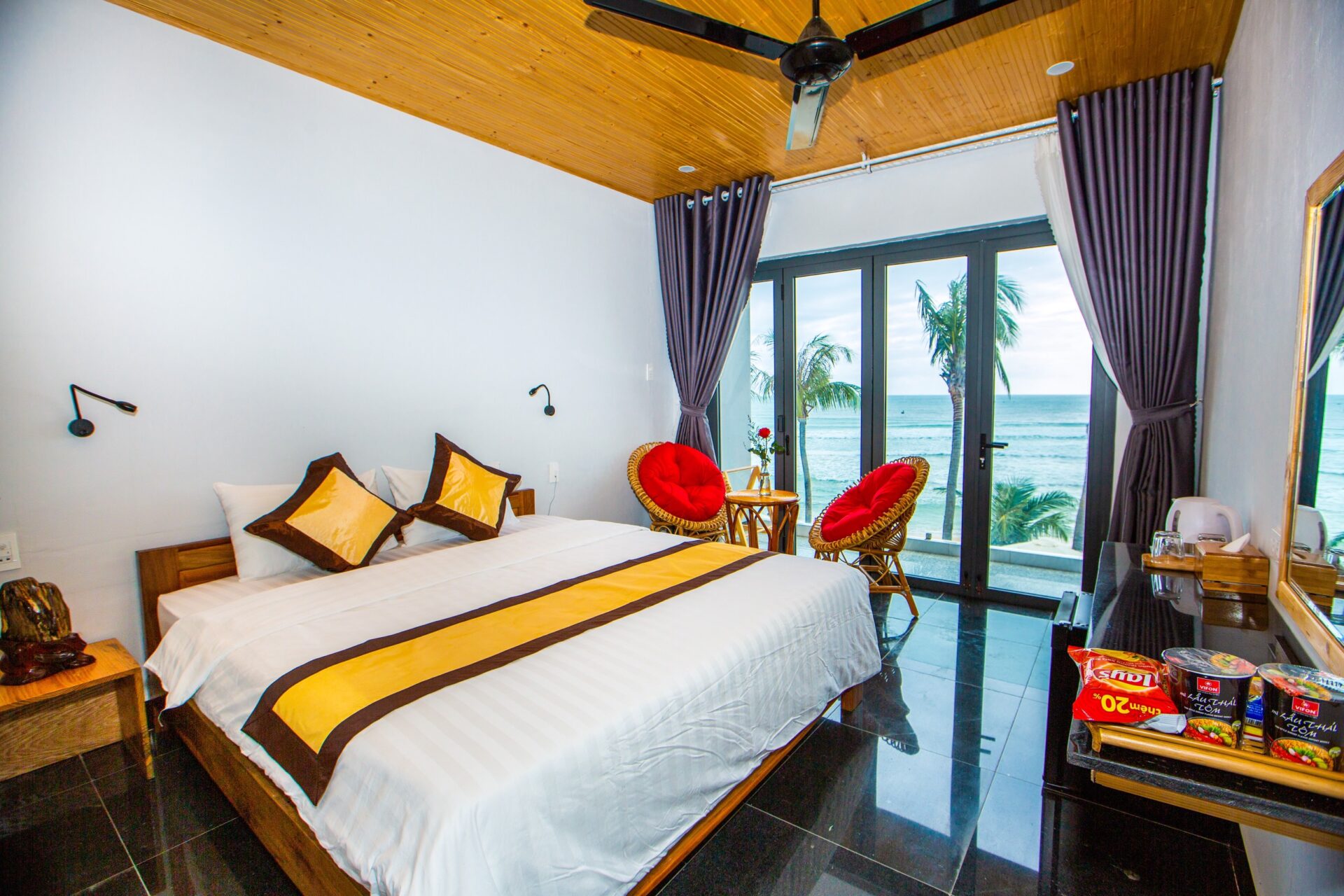 As part of the room design, some Palm Beach Hotel rooms offer a balcony or patio. Some rooms have televisions and cable TV to keep guests entertained. In some rooms, guests will also find a refrigerator, bottled water, instant coffee, instant tea, and a minibar. In select rooms, the Palm Beach Hotel additionally provides a hairdryer, amenities, and towels.
Dining and thing to do
Begin your vacation days in the best way possible. Every morning of your visit, start with an in-house breakfast. Wake up bright and energized in the mornings with a cup of delicious coffee from the hotel's cafe. Never let hunger interfere with your travel plans! On-site restaurants offer quick and enjoyable dining options. Have a good time with your trip mates at the hotel bar at night.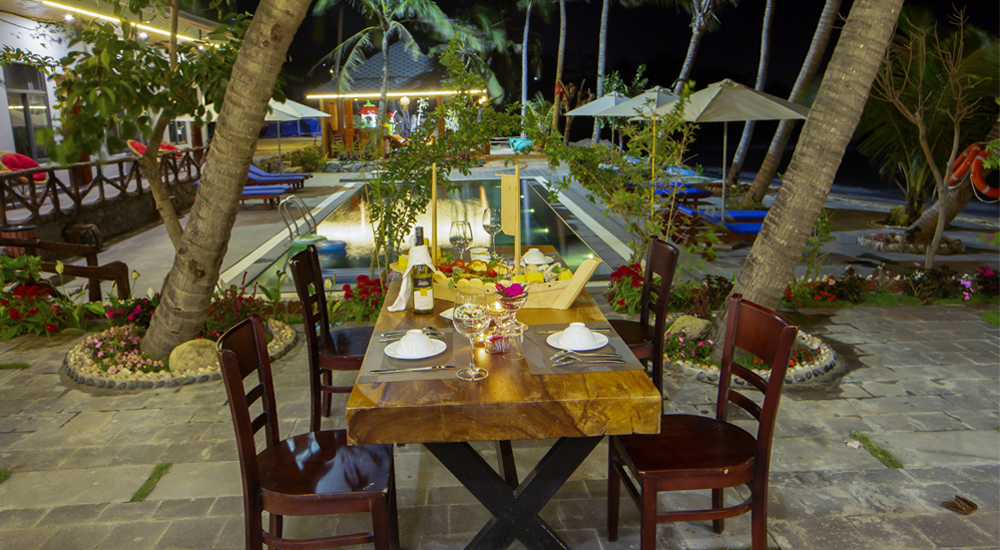 Check out the great facilities available at Palm Beach Hotel to fill your days. Visit the massage, hot tub, steam room, spa, and sauna to pamper and enjoy yourself. Every day, the hotel's on-site pool welcomes you for a relaxing plunge or a few laps. The poolside bar at the hotel allows you to have the most casual cocktail hours with a relaxing drink.
Shopping for souvenirs for oneself or people back home takes no time at all.
Reasons to remain here
Palm Beach hotel features 19 rooms in total, each having air conditioning, a flat-screen cable TV, a closet, a fridge, and a private bathroom with a shower and a hairdryer. 24-hour security, bicycle rental, souvenir shop, travel services, laundry service, taxi service, ticket service, airport shuttle, luggage storage, staff Concierge, smoking room, daily housekeeping, 24-hour front desk, elevator, meeting facilities, currency exchange, and conference center are among the hotel's amenities. Palm Restaurant specializes in Vietnamese, Asian, and Western cuisine. Besides that: 
This hotel's cuisine and the eating score are greater than 84 percent of the city's hotels.

Room comfort is claimed to be exceptional here, rating higher than 83 percent of the city's establishments.
Unlike other hotels, the rooms are all the same, making it difficult to choose. Palm Beach Hotel has a wide range of room options, from single rooms to family flats. Specifically:
Double room measuring 35m2; 

Double room measuring 28m2; 

Family room measuring 56m2; 

Single room measuring 32m2; 

Two-bedroom apartment measuring 80m2.
It will be quite useful for those who travel in groups or with the entire family to have such an area. As a result, tourists rate about cheap Phu Yen resort in 2023 and Palm Beach Hotel with good service in Phu Yen at this time. Furthermore, the hotel has various advantageous regimes for travelers traveling in groups. Palm Beach Hotel is consistently one of the most affordable hotels in the Phu Yen resort complex. As a result, you may feel entirely confident in picking this location as a stopover for your vacation.
Conclusion
The article has shown you that Palm Beach Hotel is the appropriate destination for you this tourist season. Hopefully, this will be one of the excellent summer trip choices for you. If there is a necessity, please visit palmbeachhotel.vn to book a room right away. I wish you a happy and memorable journey with your family and friends.