Best service hotels in Phu Yen
When visiting Phu Yen, many tourists are drawn to resort sites, particularly hotels. Hotels here frequently run out of rooms early during the tourist season. To avoid this, you should select and book a hotel in this area. Below are some appealing choices for best service hotels in Phu Yen for you to consider and select for your trip.
Palm Beach Hotel
Palm Beach Hotel is one of the hotels in the Phu Yen area with the most gorgeous swimming pool, as well as excellent services and facilities for visitors. Palm Beach Hotel is a hotel that many travelers adore and make a point of visiting since it has left a lasting effect on guests. With a handy location and stunning views from the hotel's interior space, this is a great place to stay.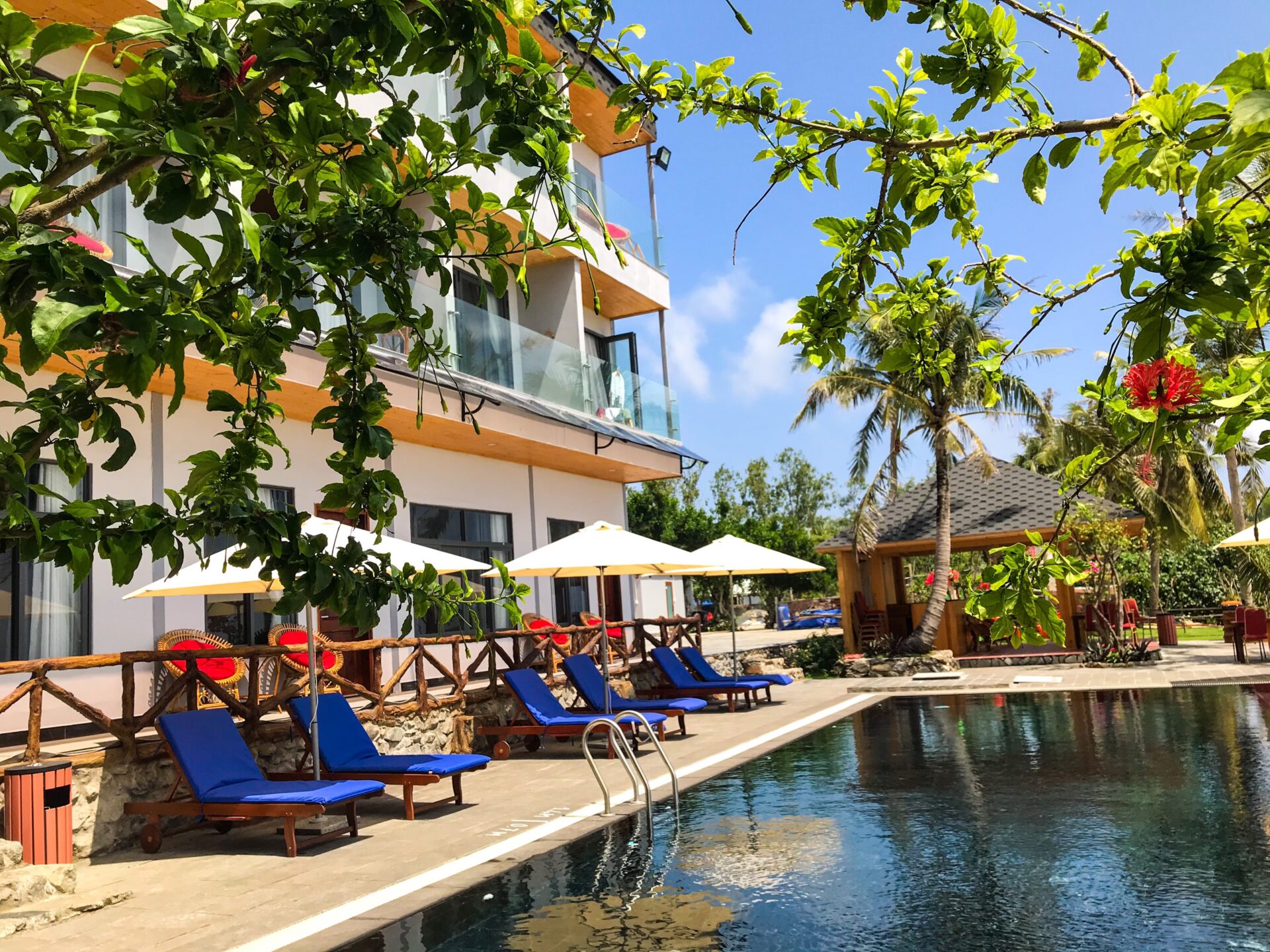 You will be able to spend quality time with your family and loved ones while living here, removing the fatigue and worries of everyday life. The entire hotel exudes a beauty that many tourists find amazing. Because the hotel is set against a backdrop of soaring coconut palms and golden dunes, creating a beautiful and romantic scene.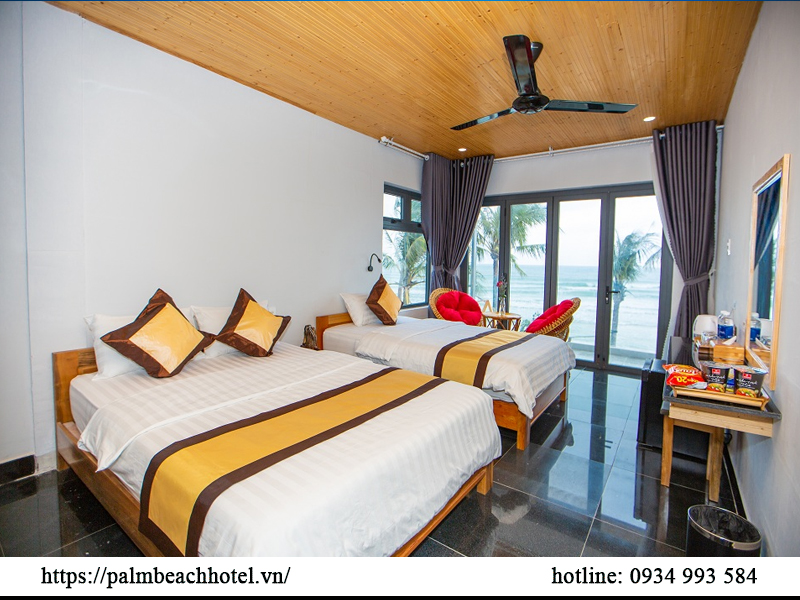 The hotel's rooms are all furnished with modern and comprehensive amenities for guests' convenience. As a result of its high-quality services, our hotel has become a popular tourist attraction.
CenDeluxe Hotel
The CenDeluxe 5-star Phu Yen hotel is located on Tuy Hoa's Hai Duong street, not far from the coastline yet one of the most pleasant and modern hotels in the area. CenDeluxe Hotel, in addition to providing resort amenities, has a gym, swimming pool, spa area, and free parking spot for guests, all with the goal of ensuring tourist contentment. The staff is quite competent. If you require assistance, please call the front desk. It also provides luggage storage, laundry facilities, and currency exchange.
Yasaka Huong Sen Hotel
The Yasaka Huong Sen Restaurant & Hotel lies on Nguyen Tat Thanh Street, the main thoroughfare into the city. The hotel offers a variety of high-end resort amenities, including resort accommodations, garden cafés, restaurants, event spaces, and children's play areas, among others. The hotel's personnel has undergone extensive training. The service is of excellent quality. Choosing this location to stay in will undoubtedly satisfy you.
Sala Tuy Hoa Beach Hotel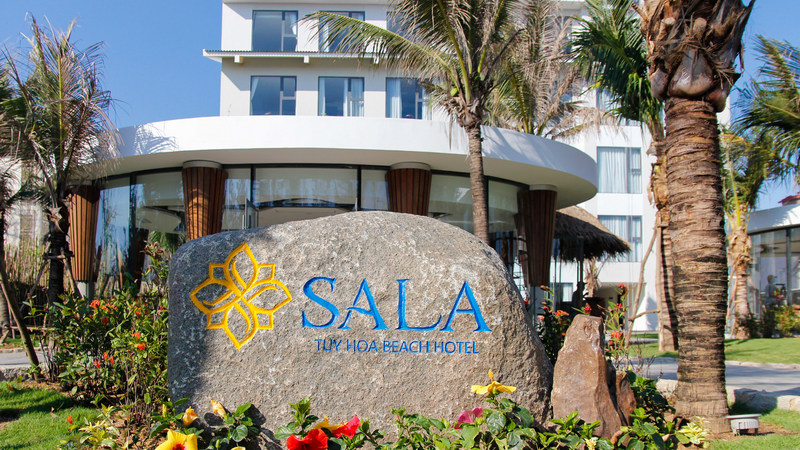 As one of the closest hotels to the sea in Phu Yen, it takes only a few minutes to walk to Tuy Hoa beach. The big campus is planted with numerous cool green trees, and the resort is constructed and built in a modern style. All of the rooms are arranged in a minimalist style, with white as the predominant color, and modern conveniences are fully incorporated. When you stay here, you'll get a complimentary breakfast and have access to the hotel restaurant, which serves delicious seafood and European dishes.
DC-T99 Hotel
Because it is located in the city center and is handy for viewing the area's notable tourist attractions, it is always the first choice of visitors to Phu Yen. With 24 rooms that are modern in design and well equipped with conveniences, you will feel at ease and at home. Tuy Hoa beach is only 2 minutes away on foot, and the city's central market is just 2 kilometers distant.
Kaya Hotel
The rooms here have a magnificent sea view, despite the fact that it is in a somewhat pricey area. You may simply travel to the Tuy Hoa tourist market from here, or to the airport, which is also very close. When you choose to stay here, you can rest assured that you will receive 4-star service. If you're trying to decide which hotel to stay at in Phu Yen, Kaya is a good option.
King Hotel
This hotel is roughly a 10-minute walk from the beach and is located on Binh Kien Street in Tuy Hoa City. The rooms are not very fancy, but they are extremely spacious and airy, and they come with all of the essential conveniences so that you may feel at ease while staying here. In addition, the hotel offers bicycle and motorcycle rentals to customers who need to go to see the sights.
Nhiet Doi Hotel
Nhiet Doi hotel provides accommodations at a reasonable cost. Although the rooms are not particularly large, they are well-designed, clean, and well-equipped to provide tourists with a pleasant experience. You can enjoy sea or city views depending on the room's orientation. The hotel serves breakfast, so you may start your day with some delectable local fare.
Hung Vuong Hotel
When visiting Phu Yen, the Hung Vuong – a 3-star hotel offers high-quality resort services. The hotel's rooms come with everything you need, including a television, refrigerator, air conditioning, and free internet access. The hotel's grounds also have a swimming pool, where you can unwind. Furthermore, the front desk is staffed 24 hours a day, 7 days a week, and you can meet the staff here if you require assistance.
Conclusion
The tourism industry in Phu Yen is booming, and new hotels are cropping up all the time. For your convenience, we've included a few high-quality and reasonably priced Phu Yen hotels. With these suggestions, you should be able to choose a place to save your attention that fits your budget.