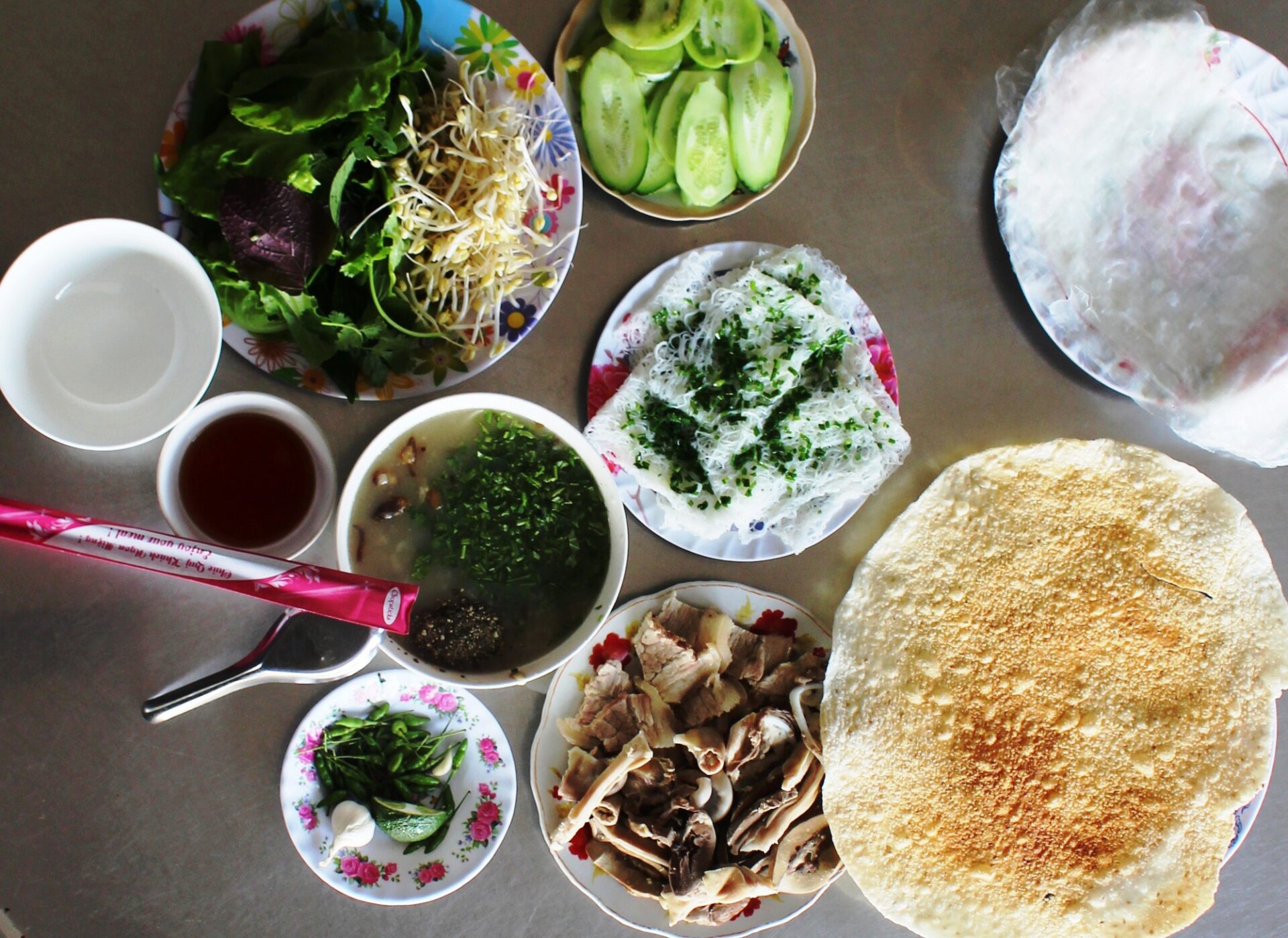 Best local food in Phu Yen you must try
Best local food in Phu Yen, each dish is a harmonious combination of fresh seafood, the greasy taste of meat, and fresh and sweet vegetables, prepared by a talented chef. Let's take a look at some of the delicious Phu Yen dishes that are popular with tourists that you may not be aware of.
Shrimp fish Sauce
Many Phu Yen specialties are well-known in this area. Another specialty of Phu Yen is the Red Ginseng sauce, which has a salty flavor that cannot be combined with other flavors of fish sauce. With an abundance of seafood, the best fresh anchovies are chosen, washed, and brewed with pure salt. Fish sauce, also known as Vietnamese pure spices, is an essential ingredient in most people's daily meals. The delicious spoonful of fish sauce will add to the meal's richness. If you have the opportunity to visit Phu Yen, you should purchase a bottle of Red Raisin Sauce, which is made in Ganh Do village and sold in the village as well as in many of the province's larger supermarkets.
Hoa Da cake
Hoa Da has been a popular dish among Phu Yen residents for a long time. This Phu Yen specialty differs from rice paper in other parts of the country in that the cake is neither too thick nor too thin, but just right. Stuffed cake can be used to make rolls or rolls. In addition, Phu Yen specialties include delectable grilled rice paper. When baked, the cake is very crispy and fragrant; it also makes a very interesting snack or snack. If you want to buy Hoa Da roll cake as a gift, you can do so at any market in Phu Yen, including Tuy Hoa market, as well as shops and supermarkets; the retail price is reasonable, but the quality is excellent.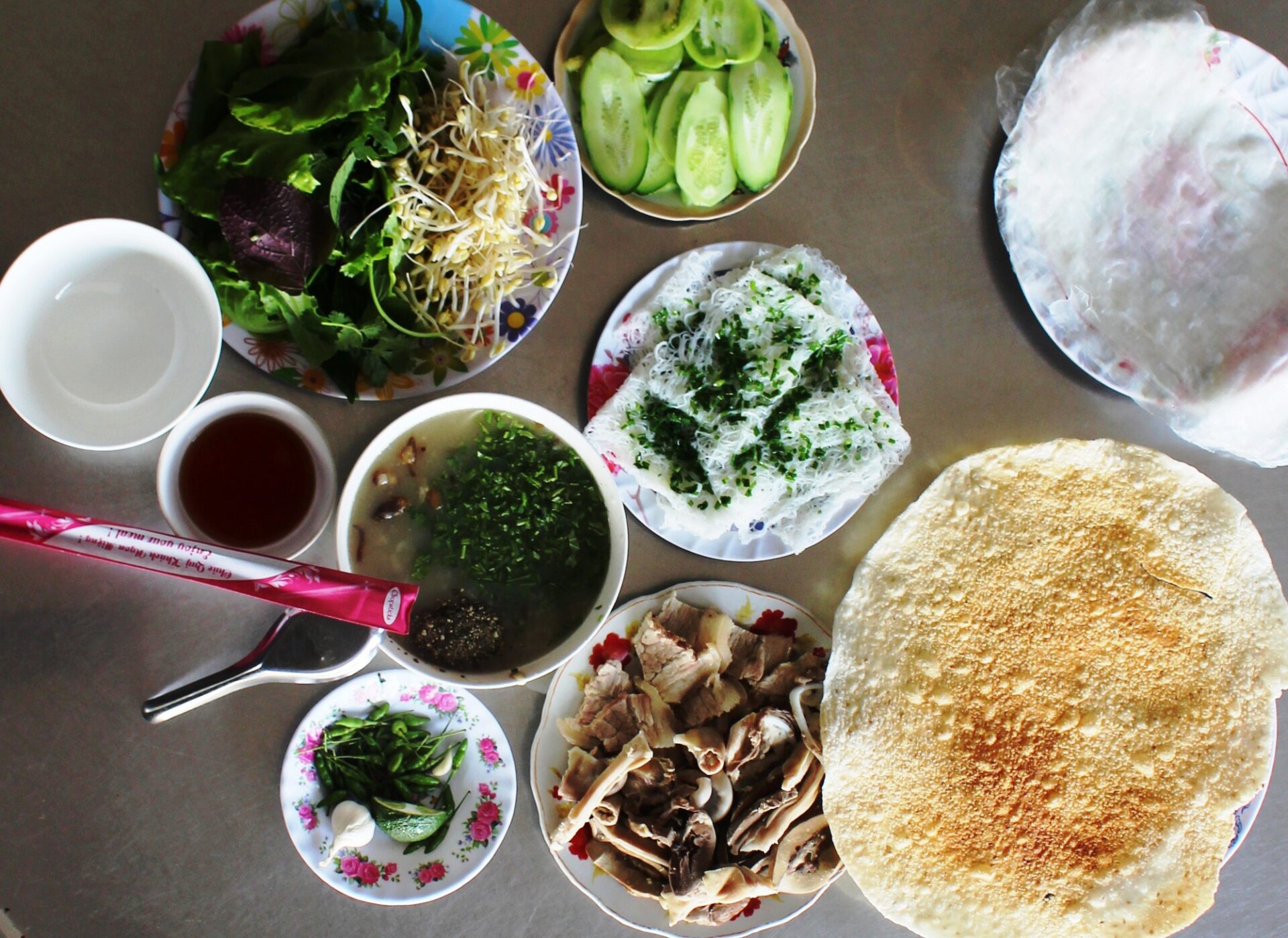 Half dried beef
Half dried beef is the most frequently mentioned specialty of Phu Yen. This delicious beef dish is made with meat from a type of cow raised naturally on the slopes of the Phu Yen mountains, so the meat is firm and fragrant. Following the slaughter of the cow, people will select the best pieces of loin or muscle meat for processing. When processing, you should always keep an eye out for rancid meat because making beef on a sunny day will leave it uncertain and unscented. The meat will be prepared, cleaned, and cut into rectangular slices measuring 12cm long, 5cm wide, and 2cm thick.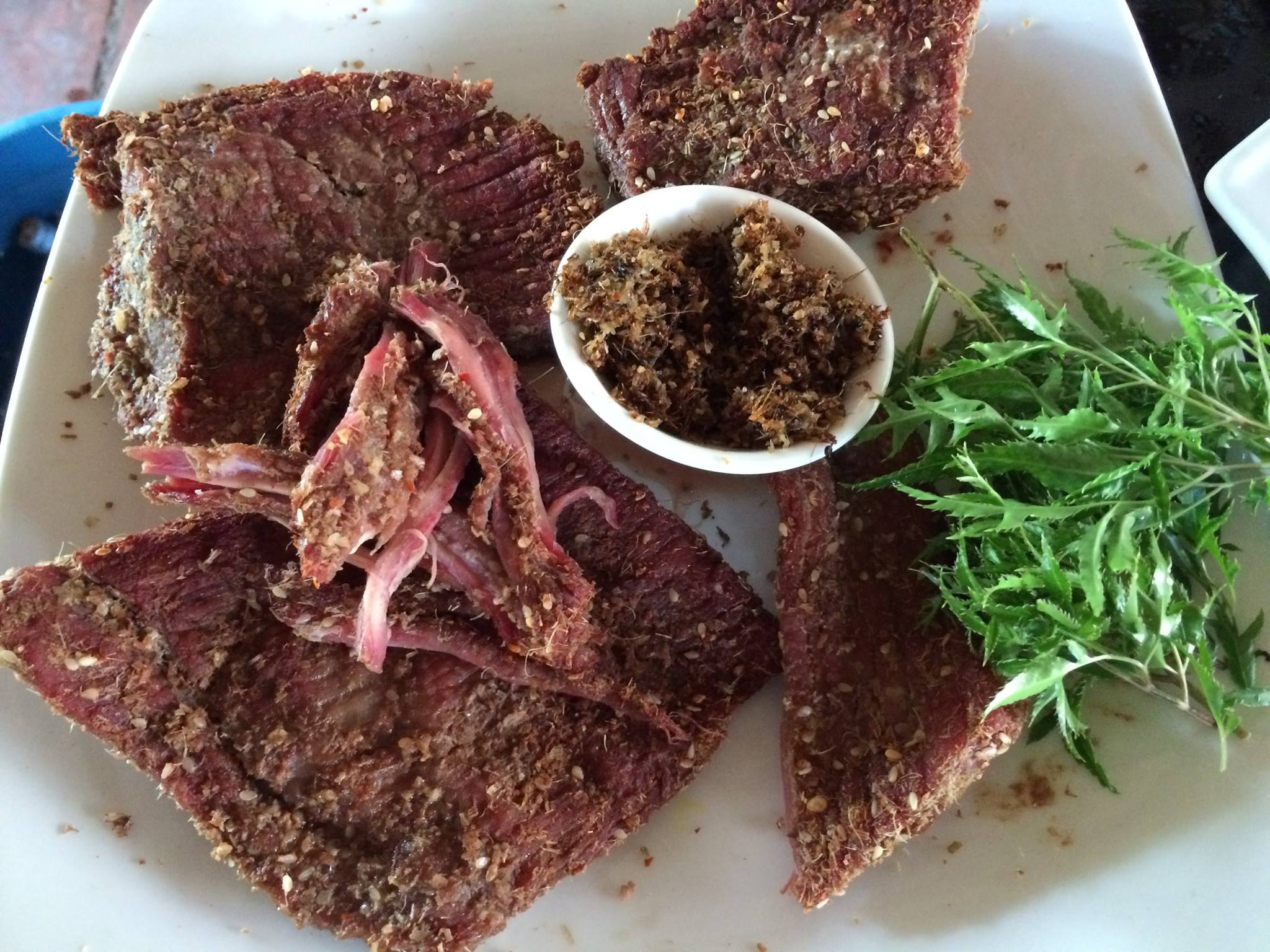 The beef will be marinated with onions, garlic, chili, pepper, fish sauce, salt, and other spices to infuse the flavors into the meat in 15 minutes. The marinated meat is then dried in the sun to dry it out but not completely, retaining the chewy sweetness of the meat, before being preserved and packaged. Before eating, the meat must be fully cooked by grilling it on a charcoal stove. Sun-dried beef goes well with herbs and soy sauce. The beef was tough and spicy, but it was delicious. Nothing beats sitting by the charcoal grill and socializing with family and friends in the cold weather.
Fish salad
If you go to Phu Yen, you should try the fish salad. Fresh apricot fish, bone removed. A delicious dish to enjoy is to mix the fish meat with onion, garlic, chili, sugar powder, lemon, and herbs to fit the mouth.
Pigeon Sticky Rice
Pigeon sticky rice is one of the delectable specialties that should not be missed when visiting Phu Yen. Pigeon sticky rice, a specialty of the Tuy Hoa district, is frequently prepared during important holidays. Pigeon sticky rice is meticulously prepared, necessitating the cook's attention to detail and concern for the dish. The sticky rice used to make it is a large, soft, and fragrant sticky rice.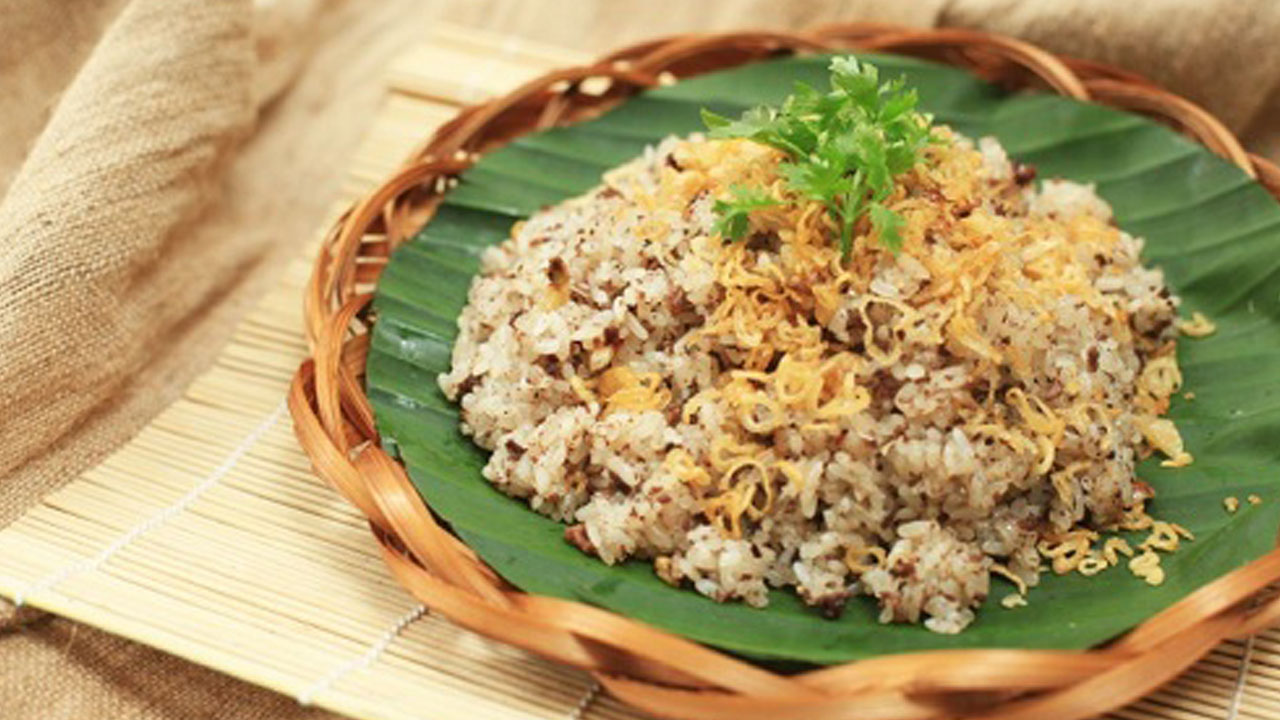 The whole bone is cleaned and minced until soft and smooth, along with chili, pepper, onion, and spices. then add to stir-fry and season to taste The aroma of cooked sticky rice is sweet. The processed pigeon meat will now be mixed with sticky rice. Cooked sticky rice must be flexible; pearl white sticky rice combined with pigeon meat produces a very distinctive color. When eating, sprinkle with sesame or peanut salt to enhance the aroma of the sticky rice.
Tuna
Phu Yen is well-known for its abundant seafood resources, including the famous Tuna dish. Tuna is processed not only into fresh and delicious dishes with a strong sea flavor but also into dried ocean tuna to meet the needs of tourists visiting Phu Yen and wanting to buy them as gifts for family and friends. This is a unique and delicious Phu Yen specialty because, despite being preliminarily processed by the drying method, it retains the characteristic strong and supple flavor of sea fish, making it ideal as a side dish when eating. to have a drink with guests or invite friends
The first thing you should learn about a new country is its cuisine. And those are the Phu Yen specialties that I would recommend to you if you visit here. Furthermore, if you are looking for a luxurious and classy accommodation space, keep Palm Beach Hotel in mind. We will make your stay unforgettable! Good luck and have a nice day.