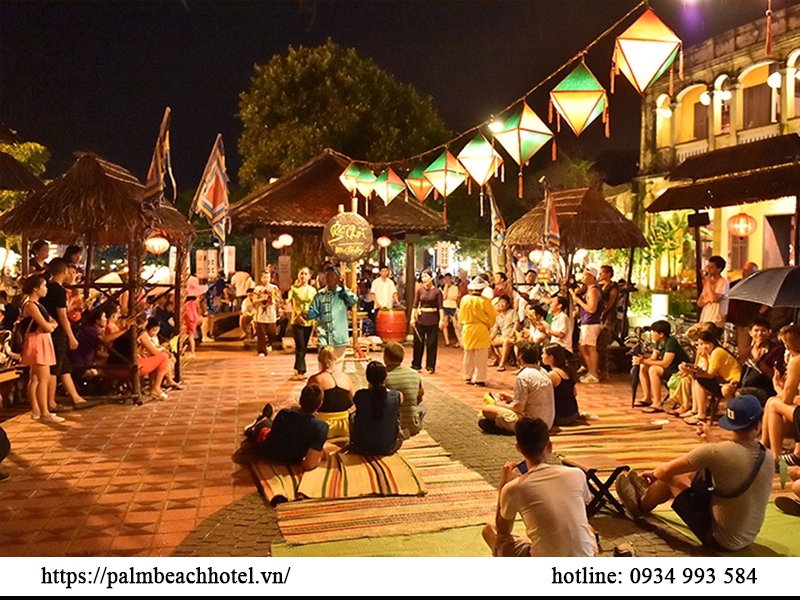 Bai Choi Festival in Phu Yen
On Lunar New Year, the locals in Phu Yen Hamlet usually organize the Bai Choi festival. During this festival, people build 9 or 11 huts in a large area. The huts are made of various materials such as leaves, bamboo, coconut leaves, and so on. The person in charge of the Bai Choi Festival in Phu Yen is a traditional artisan who is required to memorize many traditional sentences and be skilled in flexible performance in order to attract players.
Bai Choi Festival is a popular traditional performance in the South-Central Region, particularly in Phu Yen. In Tet and festivals, the Phu Yen Bai Choi festival and many other traditional games are performed, presenting the beauty of traditional culture and an indispensable demand in the spiritual life of the Phu Yen people. Bai Choi Phu Yen (traditional music and game) has been designated as a national intangible cultural heritage by the Ministry of Culture, Sports, and Tourism.
What is the Bai Choi festival?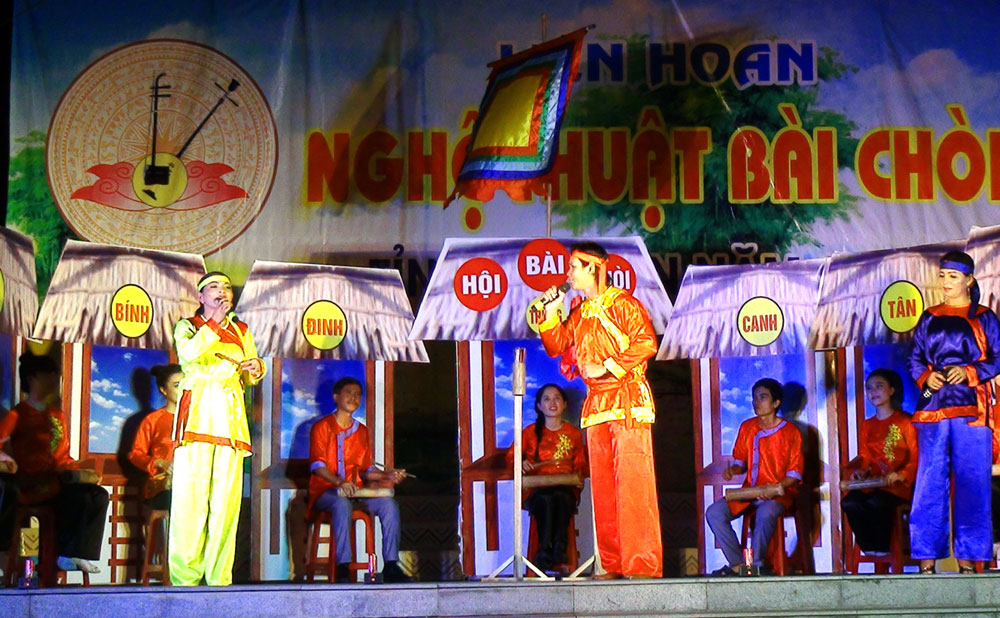 Did you know that Bai Choi is a typical folk art form of the South Central region, particularly in Phu Yen? This is an interesting art form that includes poetry, music, singing, and performance. Initially, this type of entertainment was used to simply transmit information, but as time passed, people began to improve and turn Bai Choi into a form of entertainment for working people. Especially after most people have gradually learned how to play and sing and sing this hut, the small games gradually become countrywide festivals. Bai Choi has since evolved into a distinct culture that is the pride of the South Central region in general and the people of Phu Yen in particular. Above all, in 2014, UNESCO designated the Phu Yen Bai Choi festival as intangible cultural heritage, recognizing it as a unique and interesting product.
How to play Bai Choi
People often build 11 huts in the shape of a U, divided into two teams, with 5 parallel huts and 1 central hut on each side. More intriguingly, each locality will have its own set of rules and ways of playing, but in general, there will be two ways to play the game:
The first way to play is for each hut to have 5 to 6 cards, with the female hut having more than one card and drawing any one card to go to the market (play first). The hut with the same card will play first, followed by another card for the hut you play until there are only two cards left in your hand, at which point you must shout out to alert everyone that they are about to cross the finish line.
The second way to play is to split the deck in half, with 30 venom cards contained in a bamboo tube in the center of the field on each side. After each draw, whoever has the first three cards in his hand wins.
When does the Bai Choi Festival in Phu Yen take place?
Bai Choi Festival meets all of our working people's artistic and healthy entertainment needs. Throughout the year, people will gather to participate in the largest Bai Choi festival, which will be held on the occasion of the Lunar New Year throughout the South Central region from December 30 to the 7th of Tet. Furthermore, many places organize themselves to play poker anytime, anywhere when only a deck of cards, a mat, and some basic equipment are required.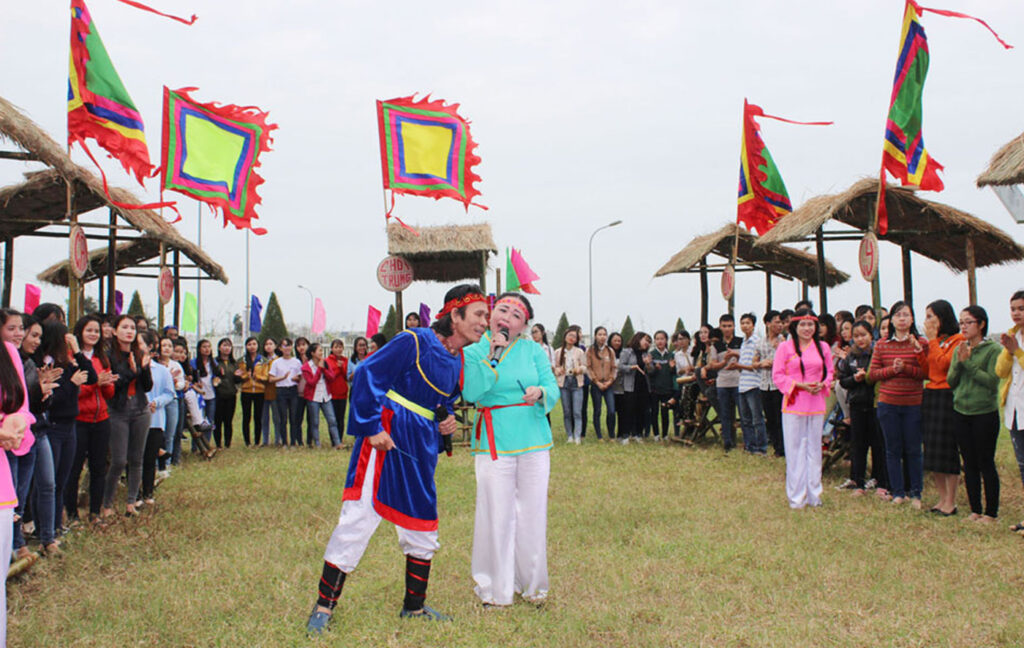 An interesting folk art form
To have such influence, spread, and pride, this must have been an interesting folk art form. Preserving and spreading the traditional values of the Bai Choi Phu Yen Bai Choi Festival – a traditional folk game that draws both local and domestic tourists. Bai Choi is regarded as a national value and identity that must be preserved and developed in today's modern world. Because, despite being a recognized special art form, some areas and the majority of today's youth are unfamiliar with this form of entertainment.
At the moment, some communities have organized a slew of activities and competitions to preserve and promote national traditions. With a desire to keep the fire burning and spread the word to young people about deep folk songs, preserving customs and traditions, and being grateful and praising the homeland. They specifically want to pass on knowledge and experience of playing card games to the younger generation through local activities, allowing them to live forever.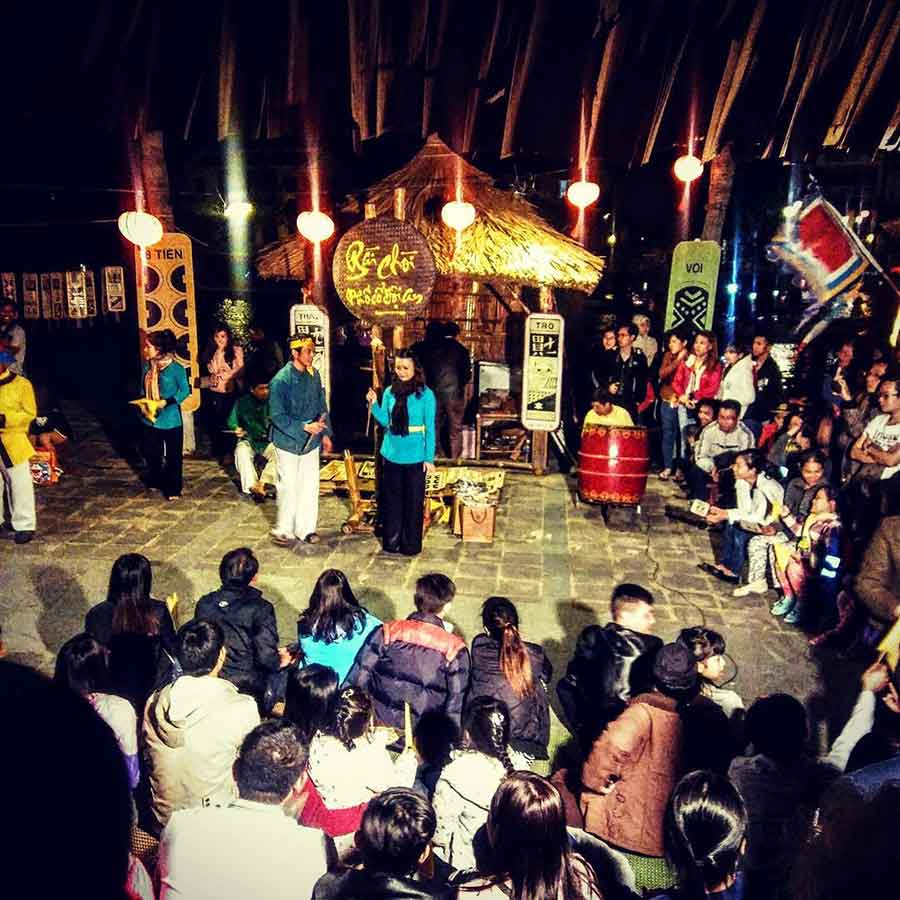 Above all, Bai Choi is a source of national pride, attracting a large number of curious domestic and foreign tourists to watch and participate. This is also a tourism product that contributes to the economic development of the country.
Hopefully, this article has provided you with a wealth of information about the unique Phu Yen Bai Choi festival. If you want to visit Phu Yen to experience and immerse yourself in the festive atmosphere but are unsure where to begin? Please contact us for the luxury class. What are you waiting for? Make an appointment today to give yourself and your loved ones this memorable trip. Palm Beach Hotel makes it possible for you to enjoy and experience every relaxing and enjoyable moment.