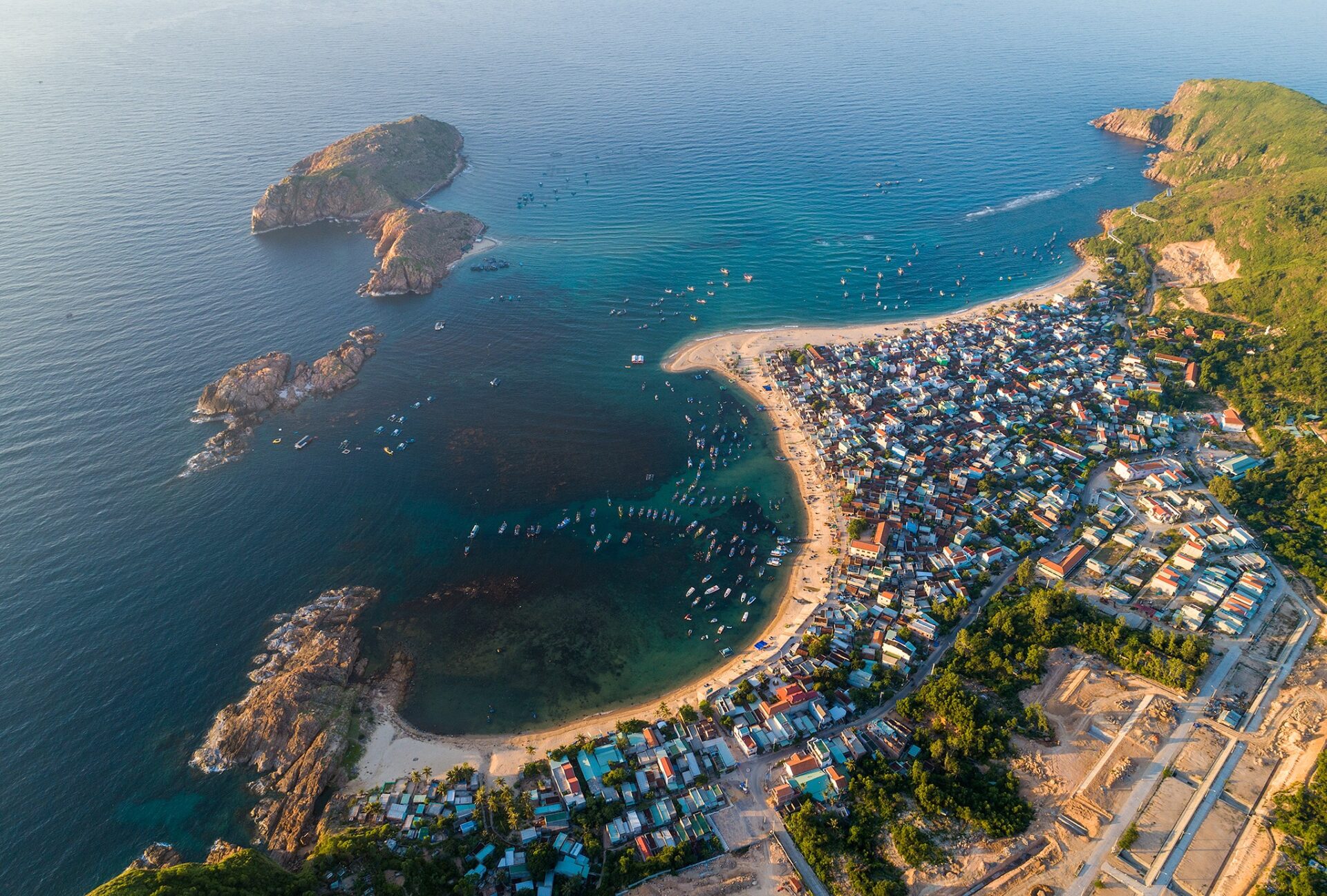 When to Go & Monthly Weather Averages to Visit Phu Yen?
Phu Yen is another exciting Central Vietnam destination with pristine beaches, bustling fishing villages, sparkling little desserts, delectable seafood, and breathtaking natural landscapes. If you are looking for a peaceful vacation, you will not be disappointed if you visit Phu Yen. All information about Phu Yen travel experiences such as what is the most beautiful month to visit Phu Yen and where to go in Phu Yen provided below.
While the attractions in Phu Yen are similar to those in Quy Nhon, Phu Yen is a lesser-known destination that has only recently gained popularity as a result of the Vietnamese film "I see yellow flowers on green grass." Many people still refer to this land as a beautiful place, waiting for you to come and awaken.
The location and history of Phu Yen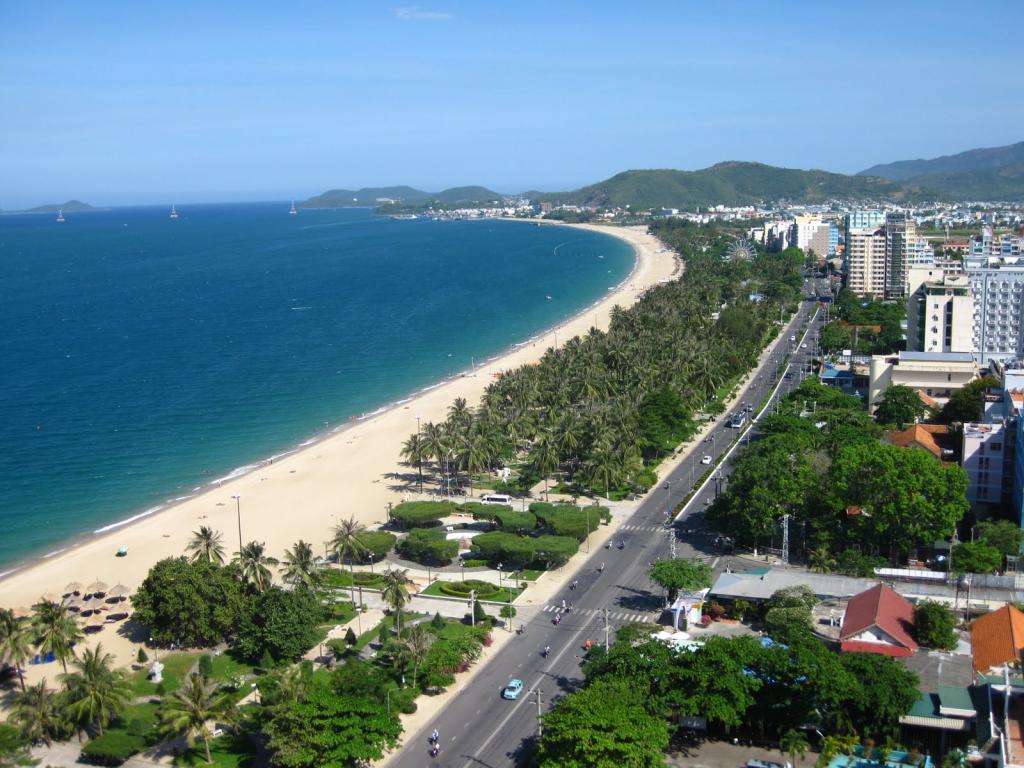 The coastal province of Phu Yen is located on Vietnam's curving South Central Coast, halfway between Binh Dinh and Khanh Hoa. The territory of the province includes a long 200-kilometer coastline, beaches, lagoons, mountains, plateaus, and rock formations. The weather in Phu Yen is tropical, with a dry season from January to August and a rainy season from September to December. May and July are the hottest months, as well as the busiest tourist months. The Champa Kingdom has a long and proud history with Phu Yen. Until the 18th century, it was known as Dai Viet, a name that represented prosperity and tranquillity.
The best season to go to Phu Yen
The tropical climate of Phu Yen means that it is warm and humid most of the year. To avoid the hottest months, the best time to visit Phu Yen is between January and March. Temperatures will be in the upper twenties during this time, and there will be little rain. The closer your travel dates are to summer, the hotter it will be, but rain is still unlikely. If you don't mind the heat, traveling in the summer is ideal because you'll be sharing the beaches with fewer people.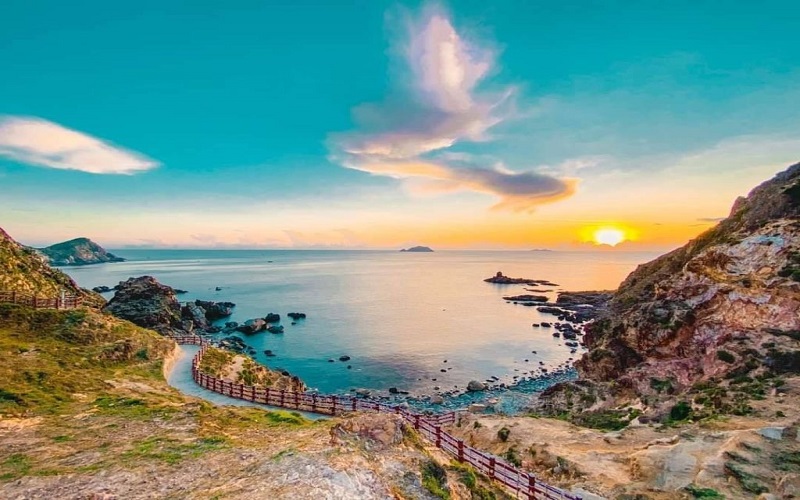 If possible, avoid the months of September and December. That is the rainy season in Phu Yen, and you risk being caught in heavy downpours several times a day. You'll still get some sun and warm weather, but be prepared for the occasional free shower. Also, bad weather may make boat trips (in Phu Yen and neighboring provinces) impossible during this time, as going out to sea would be unsafe.
Because the climate in Phu Yen has two distinct seasons that is rainy season and dry season. As a result, you should visit this land during the dry season, when rains are less likely to disrupt your Phu Yen tour. You can also plan to visit Phu Yen during the festivals.
Where to go in Phu Yen?
Mon Beach – Mui Dien Cape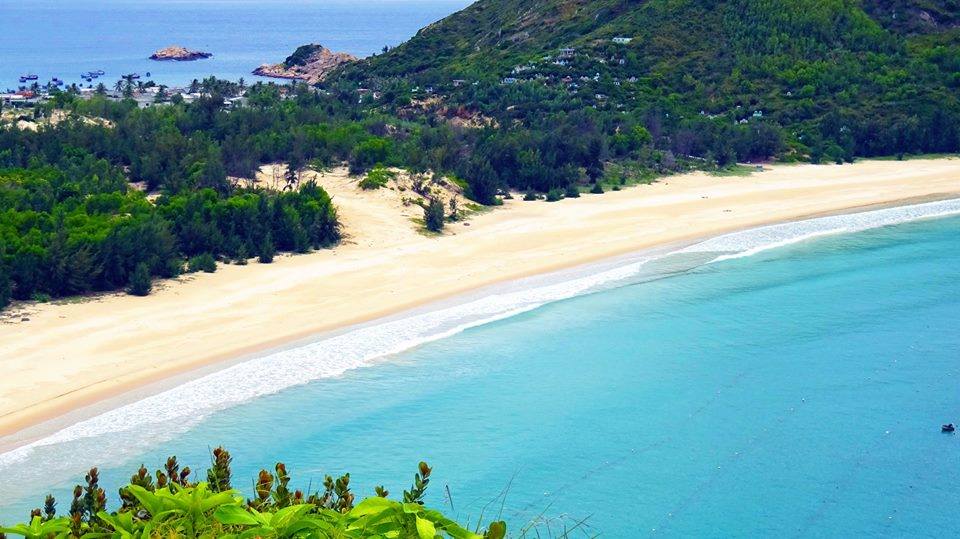 Mon Beach's allure stems from the wilderness, quietness, comfort, and freshness that it provides to visitors. Mon Beach is one of Vietnam's most beautiful beaches due to its rocky flat surface and clear blue sea. Furthermore, Mui Dien lighthouse is known as Vietnam's first dawn – the country's easternmost point. Although there are currently controversies about this, it must be recognized that watching the sky change since the sunrise of Dien Cape should be noted in your Phu Yen tour itinerary.
O Loan Lagoon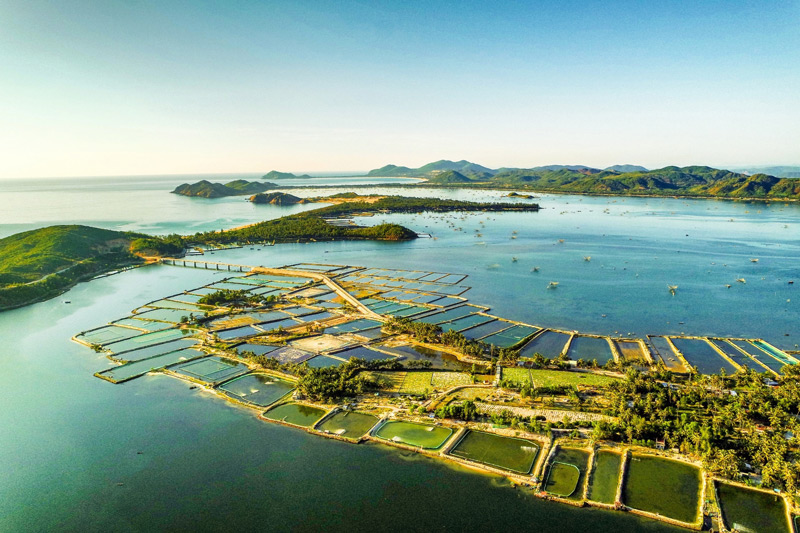 The lagoon at O Loan is approximately 1200ha in size. Take a look at the view from Quan Cau Pass; it resembles a magnificent phoenix spreading its wings. The most beautiful time to visit O Loan Lagoon is at sunset, when the sun slowly sinks into the sea and disappears behind the mountain ranges and fishing villages. Visitors to O Loan lagoon must try blood cockle, a type of seafood that is considered a famous specialty associated with this location in Phu Yen. O Loan Lagoon's blood cockle is large, fresh, and specially processed on-site.
Dong Cam Dam
Dong Cam Dam is 688m long and has two canals, the North and South canals, which irrigate the entire Tuy Hoa rice area of 220 km2. Dong Cam Dam is a high-tech and aesthetically pleasing project. The dam has economic and historical significance, as well as beautiful landscapes and distinctive architecture.
Xep Beach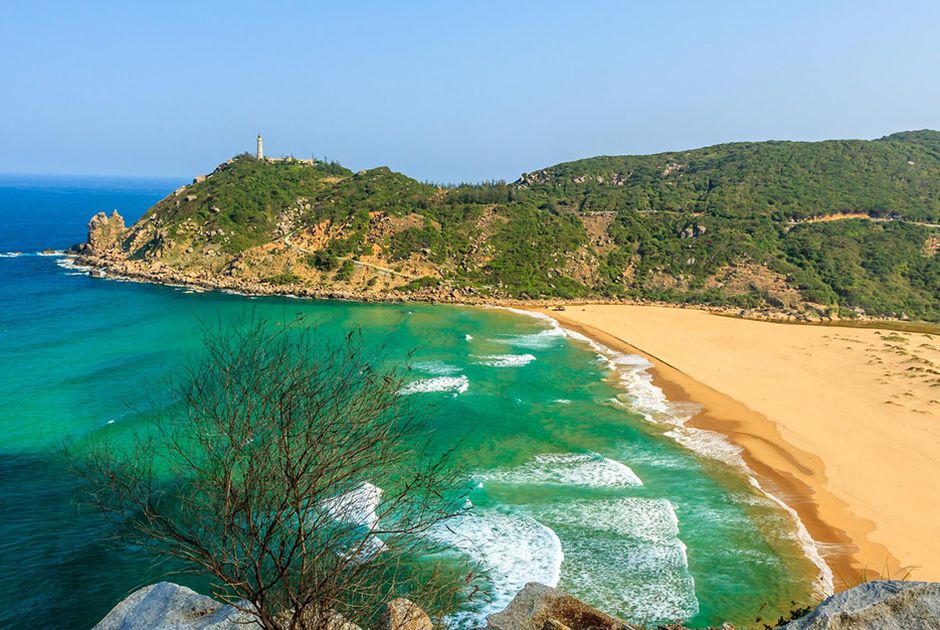 Xep Beach, located about 500m north of Tuy Hoa City in Phu Yen Province, is a beautiful, pristine, and peaceful location. This scene was once beautifully filmed in the film Dear Brother ( Toi thay hoa vang tren co xanh). Visitors can see the peaceful and charming Xep Beach from the Ganh Ong cape, the lush green grass on the prairie with the crystal blue water, and the strong cactus that create an amazing tourist site of Phu Yen.
Where to stay in Phu Yen 
Tuy Hoa City, Phu Yen Province is not a popular tourist destination like Da Nang or Nha Trang, so room rates are reasonable, ranging from 150,000 to 300,000 VND per room, depending on the type. In general, more hotels, hostels, and homestays are springing up as more people discover Phu Yen. This provides you with a variety of options ranging from luxury to budget.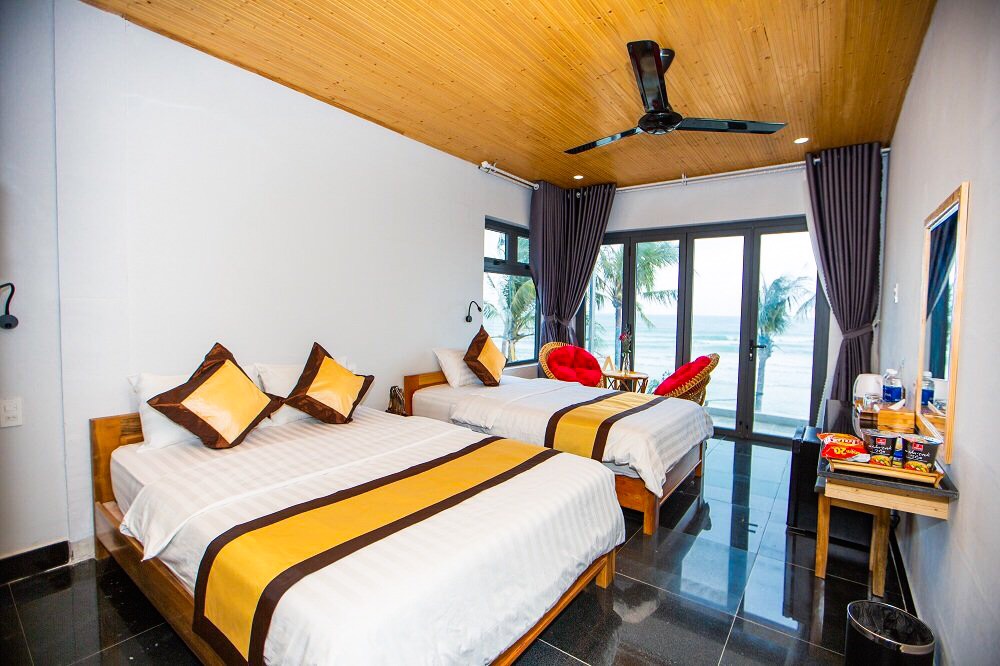 If you're looking for a more affordable option that's also close to the beach, consider the Palm Beach Hotel. Palm Beach Hotel, a 4-star property close to the city with a beautiful pool and sweeping views of the ocean and features service excellent amenities as well as an airport shuttle will make your more memorable.