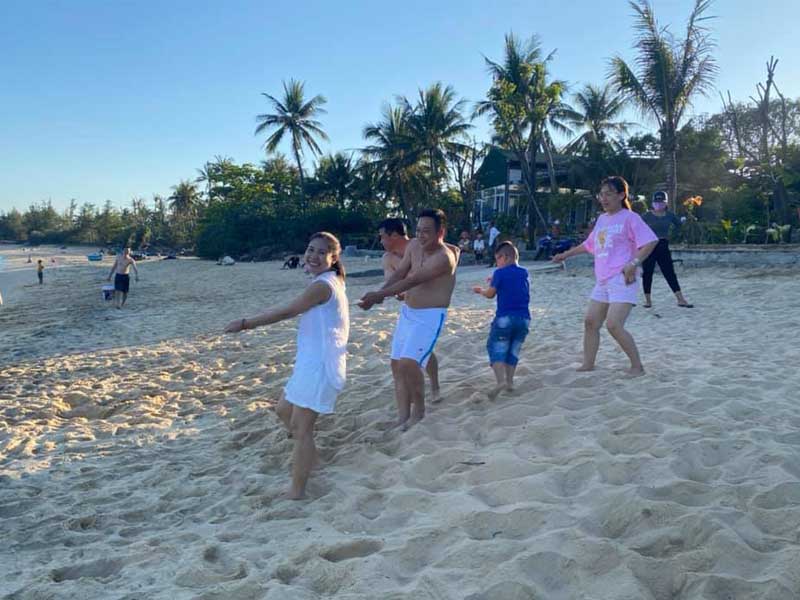 Things about the great resorts in Phu Yen
With over 200 kilometers of beachfront along the magnificently meandering South Central Coast, Phu Yen has a diversified scenery of mountains, rivers, lagoons, and rich plains. Phu Yen tourism is a fantastic Central Vietnam location with beautiful beaches, bustling fishing towns, and delicious seafood. If you are considering a trip to Phu Yen, you will undoubtedly require a place to stay and rest. You must be wondering Is there a great resort in Phu Yen? Which hotel should you stay in? The following is information on Palm Beach Hotel, a hotel in Phu Yen with room quality and service comparable to 5 star resorts.
About Palm Beach Hotel
Palm Beach Hotel's strength is its excellent service quality, which has impressed and satisfied many tourists. Palm Beach Hotel features a vast space and, in addition to a resting area, places for entertainment, entertainment, and cuisine.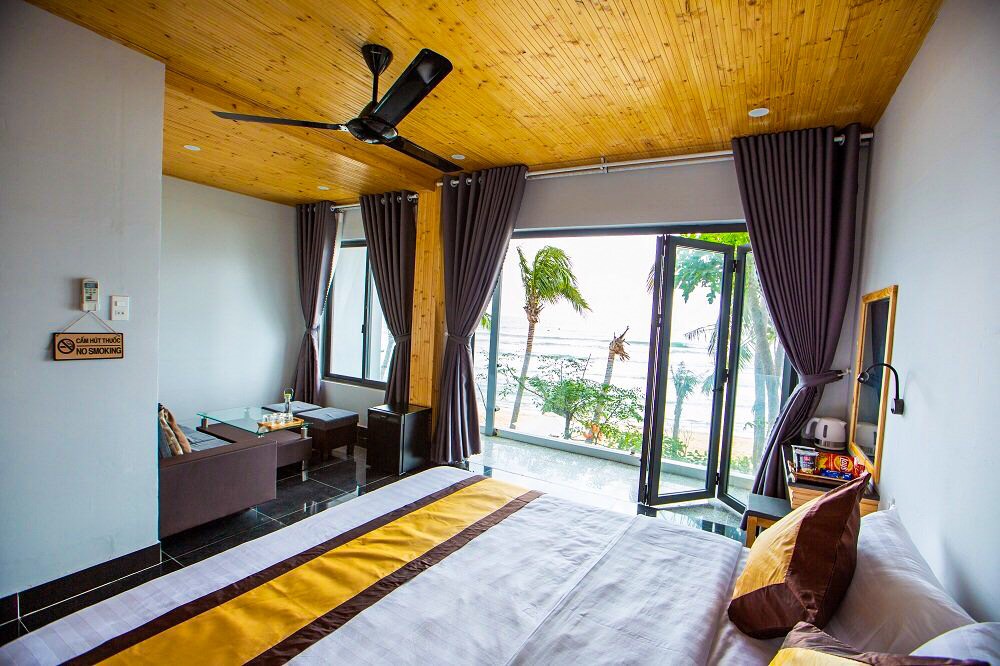 The first thing to highlight is the Palm Beach Hotel's restaurant. This location is really clean and cool, making tourists feel more wonderful. Furthermore, the hotel has a highly skilled chef who can prepare a wide range of European and Asian dishes. Because the hotel is near the sea, the ingredients in seafood dishes are always fresh and nutritious. When you choose Palm Beach Hotel as your location, you can be confident of the quality of the meals.
Following that is the children's play area. This is the location for parents and children to discover nature if they wish to provide their children with a real experience. You also don't have to be concerned because the hotel's premises are always monitored by a surveillance camera system, ensuring the children's safety while playing.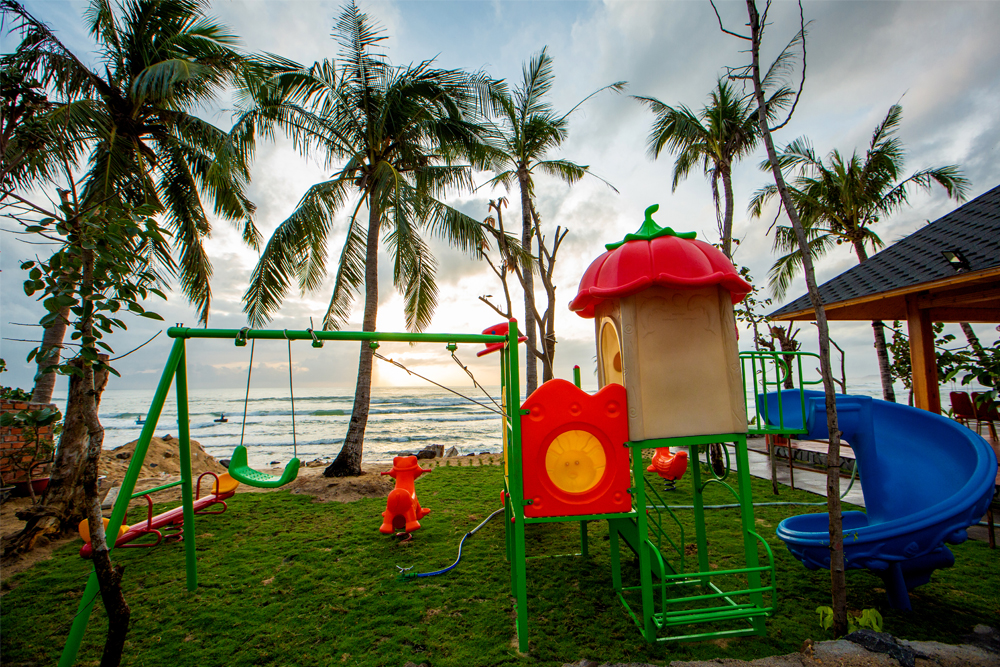 There is also an infinity pool with a view of the sea. You may soak in the water at the Palm Beach Hotel's swimming pool in addition to swimming. The automatic waste filter system ensures that the water in the pool is always clean. This is an excellent location for taking amazing photographs during your tour. The pool area is relatively large, making it an excellent alternative for families with small children. The pool's depth is meant to be ideal for people of all ages, assuring complete safety. Furthermore, the lake's water is always properly filtered and cleaned by the crew.
The pool's bottom, in particular, is constructed with an anti-slip mechanism, and a lifebuoy is included. As a result, tourists are entirely secure in terms of health concerns.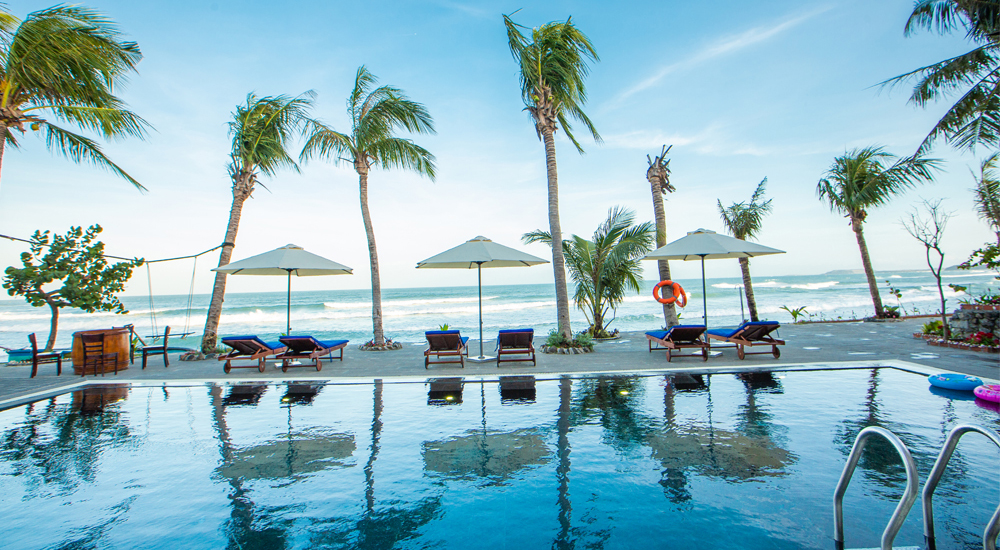 Finally, the hotel's responsive and professional service staff is a plus. The entire crew, from reception to room service, is thoroughly trained to serve you. The hotel's crew is highly dedicated, happy, and attentive in the working process, with the criterion: "Customer is God."
Some most beautiful resort in Phu Yen
Rosa Alba Resort Phu Yen
Rosa Alba is the most popular Phu Yen resort among tourists. Because this is a recently constructed high-class resort in Phu Yen, the facilities are new and modern, and there are several accompanying incentive programs. Rosa Alba Resort is also in a great location. The resort is within a 2-minute walk from the beach, across Doc Lap Street. At the same time, this region is situated in the heart of Tuy Hoa city, only around 8 kilometers from the airport and 4 kilometers from Tuy Hoa Station.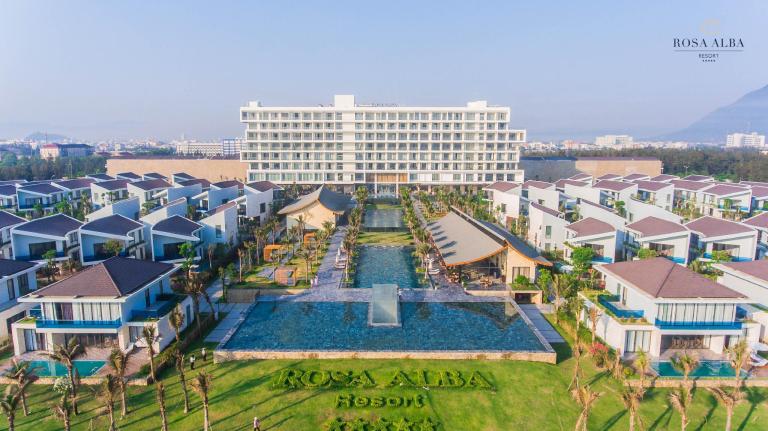 Guests can enjoy the sea view while simply moving to surround attractions. The most notable distinction of Rosa Alba Resort Phu Yen is the unusual tunnel construction that allows tourists to move to the next beach. The tunnel eliminates the need for guests to cross a road full of traffic and dust in the sun, instead of requiring only around 2 minutes of leisurely walking to reach the beach.
Sao Mai Beach Resort
Sao Mai Beach Resort, the new star of Vietstar Resort and Spa, is a resort located on the East coast, where the country's earliest sunrise is welcomed and where the moonlight makes the sand beach more clean and whimsical. 5 stars are considered to be in operation to assist tourists.
Sao Mai Beach Resort is located in Tuy Hoa city, 15 kilometers from the airport, and has 200 accommodations, including villas with four bedrooms, three bedrooms, two bedrooms, and one bedroom. With alternate villas, all villas face the sea and lake, providing a sense of lightness and tranquility. The villas are created with modern, Vietnamese-style architecture and are close to the sea yet still surrounded by ecological trees. Sao Mai Hall can accommodate 800 people for MICE events and conferences.
Nhat Tu Son Beachfront Villas
Guests have enjoyed and appreciated Nhat Tu Son Beachfront Villa, especially for weekend picnics. A completely private place with sea-view rooms, a fully equipped sunbathing yard for children to play in, a BBQ oven for warm parties, and breakfast for the whole family. Lunch and dinner from a pre-ordered menu. Each Nhat Tu Son house is exceptionally spacious, airy, and created in accordance with nature so that each villa faces the sea and embraces the cool wind of the sea and sky.
The article has shown you that Palm Beach Hotel and some great resort is the appropriate destination for you this tourist season. Hopefully, this will be one of the excellent summer trip choices for you. If there is a necessity, please visit palmbeachhotel.vn to book a room right away. I wish you a happy and memorable journey with your family and friends.