Explore the cultural heritage of Phu Yen
Phu Yen has many famous scenic spots and cultural features, this land has long been known as a land favored by nature. The architectural works that accompany the years, in particular, are an important factor contributing to the culture of this land. And the cultural heritage of Phu Yen is mentioned in this article and is a typical example of that saying.
Nhan Tower
Nhan Tower is majestically built on a relatively flat land near the top of Nhan Mountain on the north bank of Da Rang River, near Highway 1A, in Tuy Hoa City, Phu Yen Province.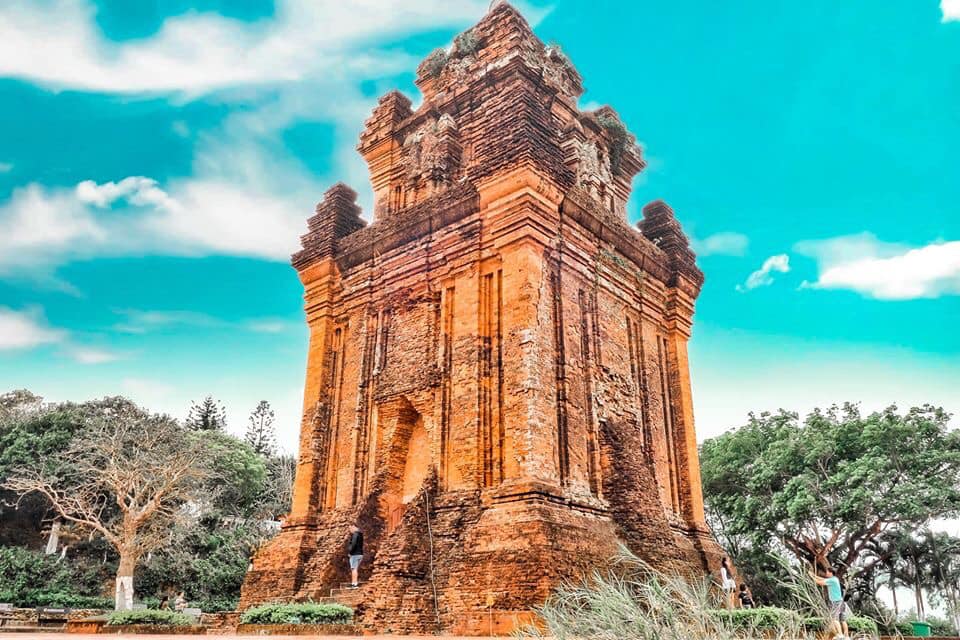 This is one of many ancient tower works that the mighty Champa Kingdom left on the Central region's architectural complex. The tower, which dates from the late 11th to early 12th centuries, is a place of worship for the gods. The architecture of Nhan Tower is built in the same technical style as the Cham towers of Ponagar Nha Trang and Thuan Hai reached the pinnacle of architectural art.
The Tower's beauty is that, despite being so tall and massive, the closer you get, the more you can see its beauty in harmony and sophistication. It is a historically significant artistic work by the Cham people. The tower has four floors and a quadrangle shape; the higher it goes, the smaller it becomes in comparison to the lower floor, but it retains the lower floor's style. The tower is nearly 25m tall, and each side of the tower's foot is 11m long.
If you like the Cham Pa design style, you won't be able to ignore the Phu Yen cultural heritage known as Thap Nhan. This is one of the famous ancient tower works left by the once-powerful Champa Kingdom. Nhan Tower is set in the midst of majestic mountains, creating the most poetic and lyrical natural landscape for Phu Yen.
Mai Nha Island
The island was inhabited more than 20 years ago, but due to geographical conditions, the path that led to its formation remains a mystery to many people, including locals. The island is about 1.2 km2 in size and is surrounded by high mountains, caves, and beautiful pristine beaches. The islet of Mai Nha will undoubtedly be an appealing destination for those who enjoy exploring natural landscapes of unspoiled beauty.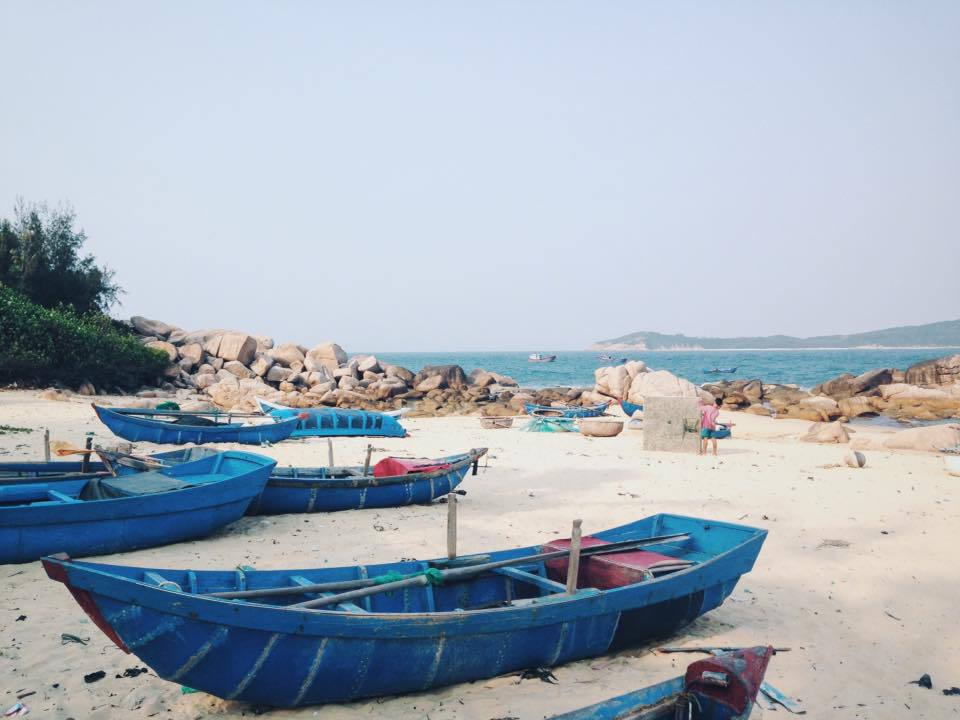 Mai Nha Island (Mai Nha Island) in An Hai commune (Tuy An, Phu Yen) is a cultural heritage located about 27 kilometers north of Tuy Hoa city. The culture of Phu Yen should not be overlooked. The island is 1.2 km long and surrounded by high mountains, caves, and pristine beaches, creating a one-of-a-kind natural wonder.
When you visit Mai Nha Isle, you will be immersed in a poetic world of murmuring sea waves, green trees in all four seasons, birds singing, and honest and kind people clinging to the island all year. The island's front beach is a strip of white, fine sand covered in coral and moss, with a clear blue sea suitable for bathing while camping. Meanwhile, the back beach is the largest beach, and the deep cave is ideal for recreational fishing. Furthermore, if you have the chance to visit Cu Lao Mai Nha, you should go to Nhat Tu Son – Phu Yen cultural heritage, which is known as the most beautiful island in Xuan Dai Bay. Nhat Tu Son's rectangular shape in Chinese characters is reminiscent of a talented hand of nature painted on the deep blue sea.
Mang Lang Church
Mang Lang church, located 35 kilometers north of Tuy Hoa city, is one of the oldest churches in Vietnam. It was built in 1892 by a Frenchman named Joseph de La Cassagne, whose parishioners are known in Vietnamese as Co Xuan, the first priest of Mang Lang parish, who was in charge of the church's construction. It also houses Vietnam's first national language book.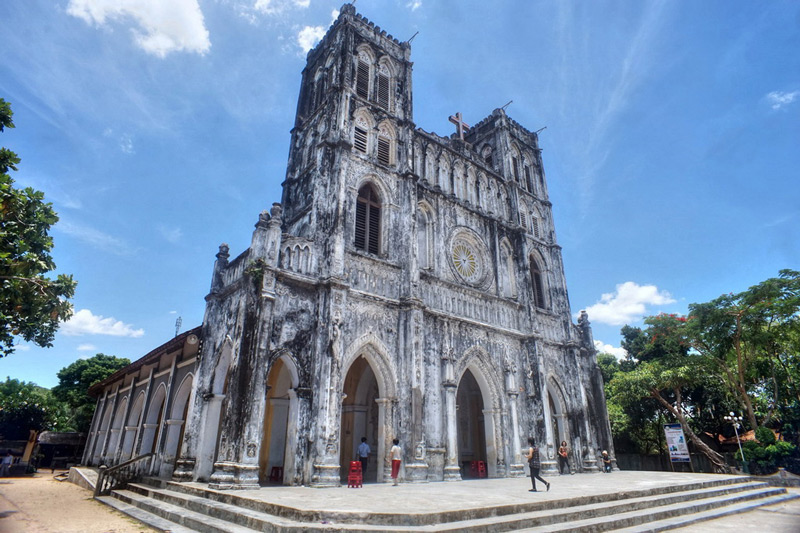 Mang Lang Church is one of the well-known Phu Yen cultural heritages that has been designated as a UNESCO World Cultural Heritage site. Mang Lang Church, with its distinctive Gothic architecture, is one of the oldest churches in Phu Yen and Vietnam in general. Gothic architecture first appeared over 1200 years ago. This European architectural style makes a strong impression with both modern and timeless designs. Every wall, door, and prayer table here has a history dating back nearly 120 years. Mang Lang church, with its unique shape and lines imbued with nineteenth-century architecture, is a must-see when visiting Phu Yen province.
Da Trang Temple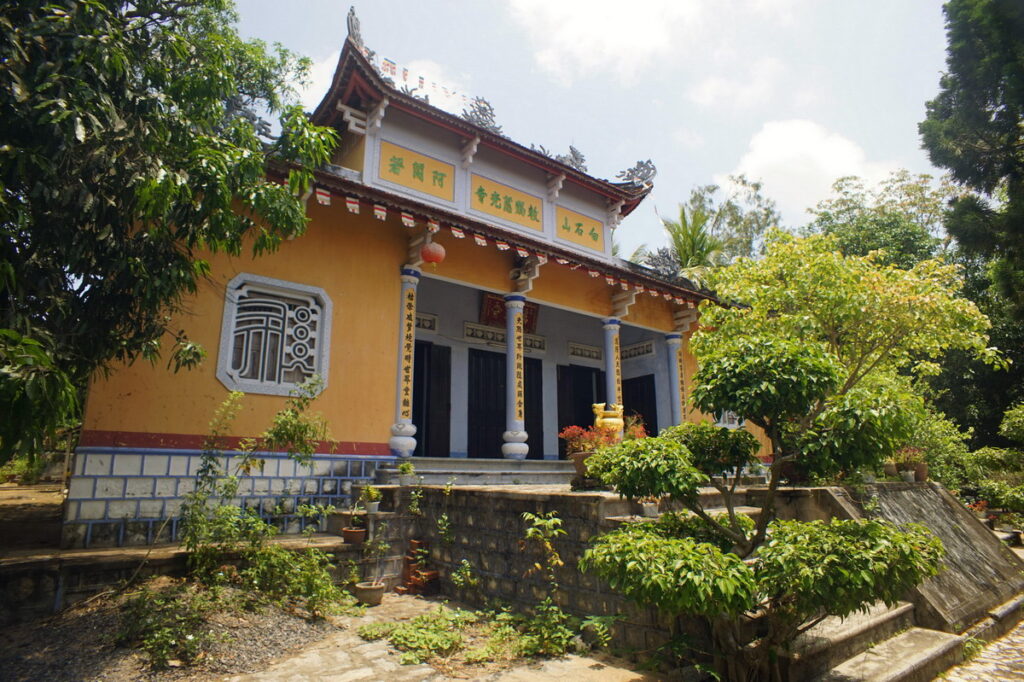 Da Trang Pagoda, built in 1797, is located nearly 100 meters above sea level. The pagoda's back faces north, leaning against the Xuan Dai mountain range. The pagoda's front faces south, overlooking the Cai (Ngan Son) and Nhan My rivers. From the temple yard, you can see the entire beautiful blue river and mountains. The pagoda covers an area of approximately 5,000 square meters. The tower is built on the west side of the pagoda to honor the enlightened monks and abbots. A famous mango garden surrounds the pagoda and has been mentioned in Phu Yen poetry as a special product. People moved to the King's capital every year when the mango crop was harvested during the Nguyen Dynasty, so Da Trang mango was also known as Ngu mango and Tien mango.
The cultural heritages of Phu Yen mentioned above are just a few of the historical works in this worthy land. So, are you ready to go see and discover these works? Plan a trip to Phu Yen right away, and don't forget to stop by Palm Beach Hotel https://palmbeachhotel.vn/ if you're looking for a comfortable place to stay.