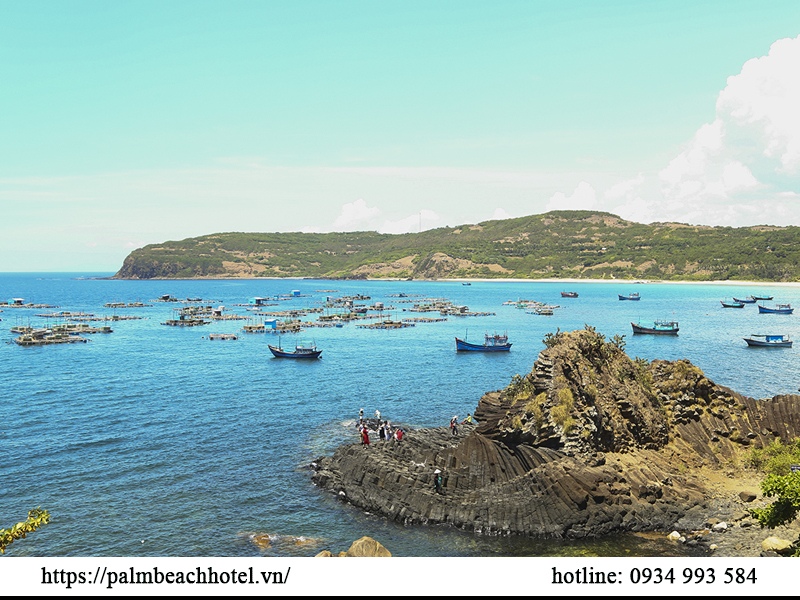 The best tourist attractions along the Song Cau River in Phu Yen
The tourist attractions of Song Cau are not very modern or spectacular, but they are defined by a quiet and untamed beauty that has endured for decades. When tourists visit Phu Yen, they prefer to visit, rest, and swim at these locations. If the magnificent vision of Phu Yen in the footage "I see yellow flowers on the green grass" has ever impressed and moved you, let's pack your package and come there. I will introduce you to another spot. Another lovely feature of Phu Yen that will inspire you. Let's go on a tour of the best tourist attractions along the Cau River in Phu Yen!
Nom Beach
Bai Nom Song Cau is a popular tourist destination. Not as appealing as Bai Mon or as stunning as Da Dia reef. The beach in Nom is gorgeous and untouched; nevertheless, the route is rather zigzag through the residential neighborhood, making it difficult to discover; thus, ask the locals for directions.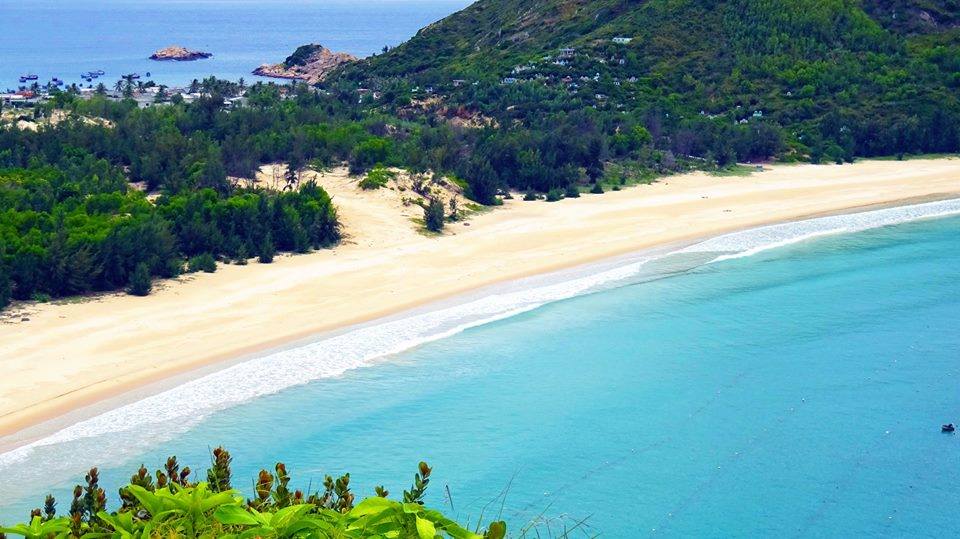 If you arrive at Nom beach about midday, the sun will be quite hot and windy; however, if you stay until the afternoon, you will be able to experience its wild beauty, which is an attractive Phu Yen destination. Song Cau – Bai Nom is a peculiar attraction located in Hoa An hamlet, Xuan Hoa commune, having the advantage of a stunning natural landscape, clear blue beach with fine and pristine white sand. You can visit Bai Nom during the day to view the poetic scenery of the mountains, and at night, don't miss the tasty squid delicacies and listen to the waves.
It's also because there are a lot of undiscovered and unexplored tourist destinations, therefore Bai Nom is still a mystery to most people. Investors will soon transform this area into a tourist paradise for both domestic and international visitors. Hoa An hamlet, Xuan Hoa commune, Song Cau town, Phu Yen province, is home to the Bai Nom eco-tourism region.
Cay Du Waterfall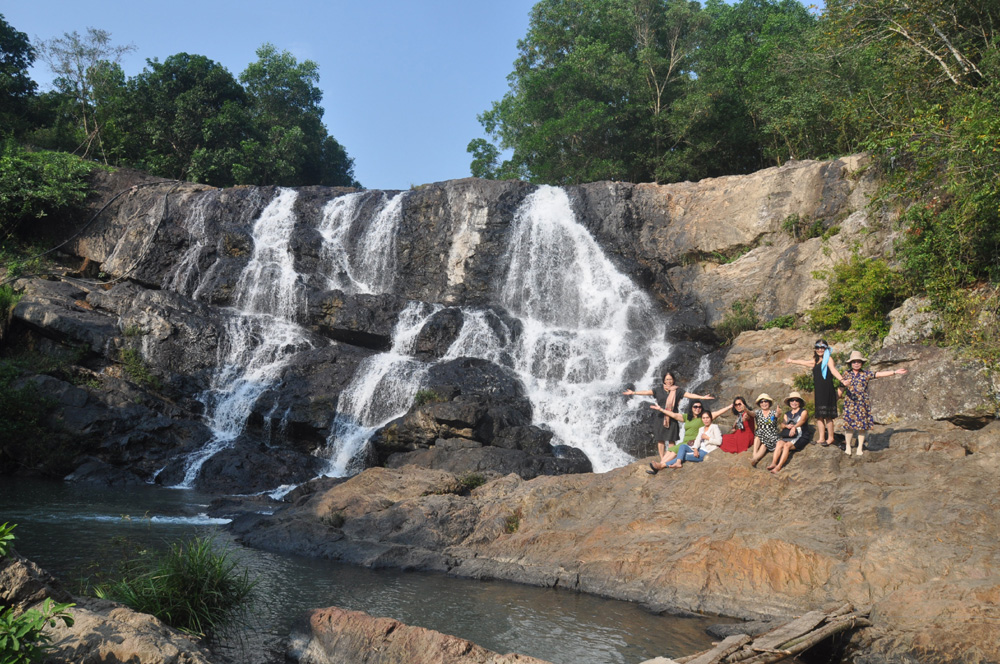 The waterfall in Binh Nong hamlet, Xuan Lam commune, is wild and majestic, buried in the dense jungle. The 20-meter-high waterfall cascades down among big white stones that resemble silk strips, surrounded by rows of blooming trees and flowers, creating a lovely landscape. The sound of the waterfall running can be heard from a distance, and it is very relaxing. You've come to cool off in the river, camp, and unwind at the base of the waterfall.
Bai Bau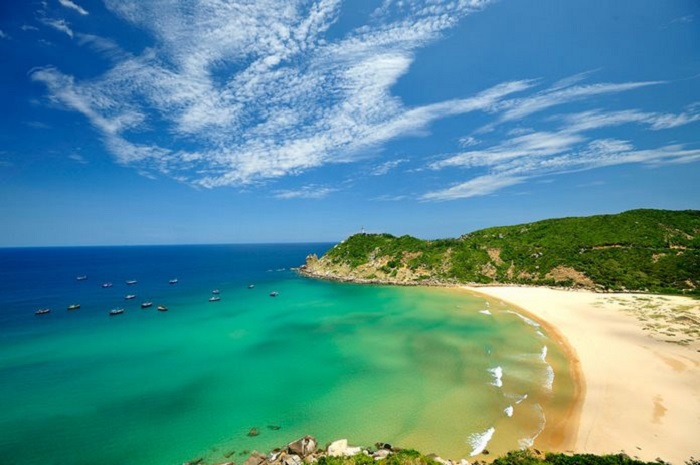 Bai Bau is a gorgeous and beautiful sea that is regarded by many as a quiet haven away from the tumult and worries of everyday life. Two rocky mountains sticking out into the azure sea surround this location. The calm and lovely white sand beach follows. You may play games, climb mountains, and watch the sunset here. Alternatively, you may simply sit on a cliff, swinging in a hammock in a thatched cottage, watching the waves go past.
Ganh Den
The original name of this location was Ganh Da Den, but fishermen began calling it Ganh Den once the lighthouses were built. Ganh Den, which stretches for about 1km down the coast and is made up of pale pink boulders arranged in a random pattern, looks like a lovely artwork done by nature from afar. The smooth boulders of all shapes and sizes are intermingled to form numerous little rock holes, and the rocky beach rises to greet the crashing waves.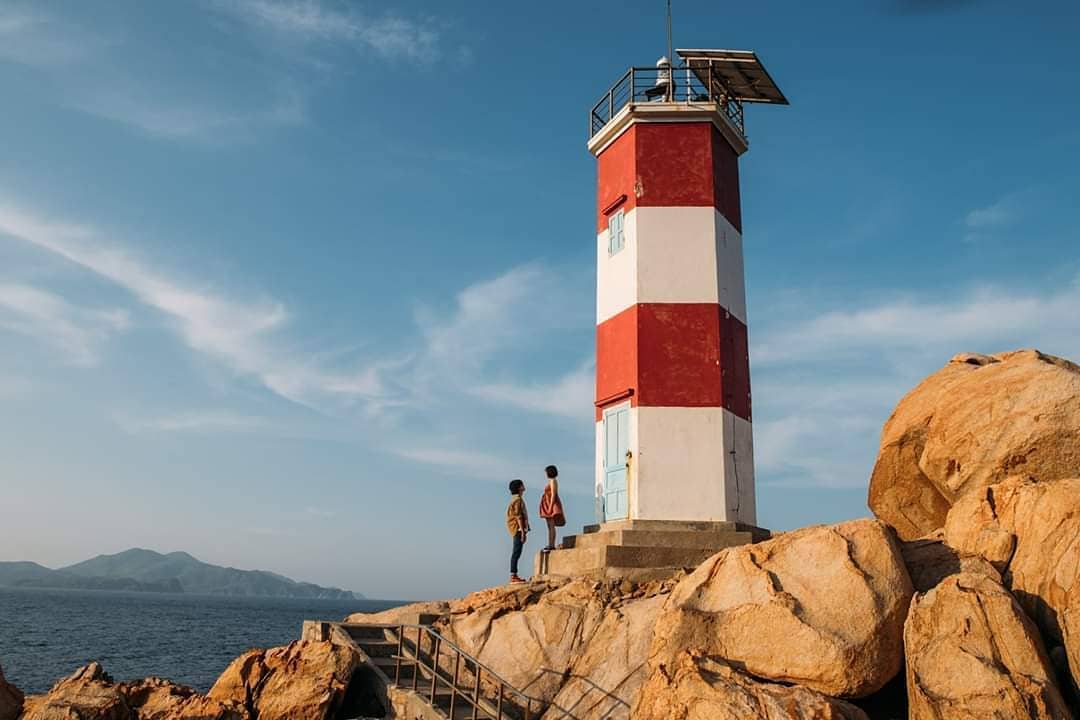 Because it is one of the few areas in the world that is still relatively unknown, it has retained its natural liberties and wildness. The untamed beauty of Song Cau Phu Yen tourism has drawn a large number of tourists in the past. Gonatour has brought groups and individuals, family vacations and groups of friends to Quy Nhon – Phu Yen to see the sea, participate in sand sports, or simply relax in the hammock. To unwind, they're strung from casuarina trees.
The company can conduct team building events in the shade of coconut palms, rows of casuarinas, and long, smooth white beach at Phu Yen. It's wonderful to go about barefoot in the sand, playing games, and fulfilling challenges with your friends. Not too crowded, not too boisterous; each group, each family may find their own private spot to talk, dine, rest, and relax…
Tu Nham Beach 
Song Cau is famed for its gorgeous pure blue beach. The vast blue sea and windswept space are hugged by a long meandering white sand beach. This location is ideal for swimming on a clean but still deserted beach. In addition, the nearby Tu Nham Phu Yen sandhill is an enticing spot for sunset viewing and overnight camping in the natural setting.
Yen island
Coming here to witness the panorama of the sea – mountains and two little islands, Yen island and Sun islands – is extremely pristine. You will be able to touch, see, and touch the vibrant and brilliant coral reefs and tiny sea critters living in small rock crevices on the beach during the dry season. Hon Yen enjoys a wide variety of species, including starfish, fish, crabs, snails, mantis shrimp, and many others.
Each tourism location in Cau River has its own unique quirks and attractiveness. However, they generally know how to satisfy tourists whenever they visit. Take your time and examine everything; in this land, you will find the most beautiful and tranquil moments for yourself.