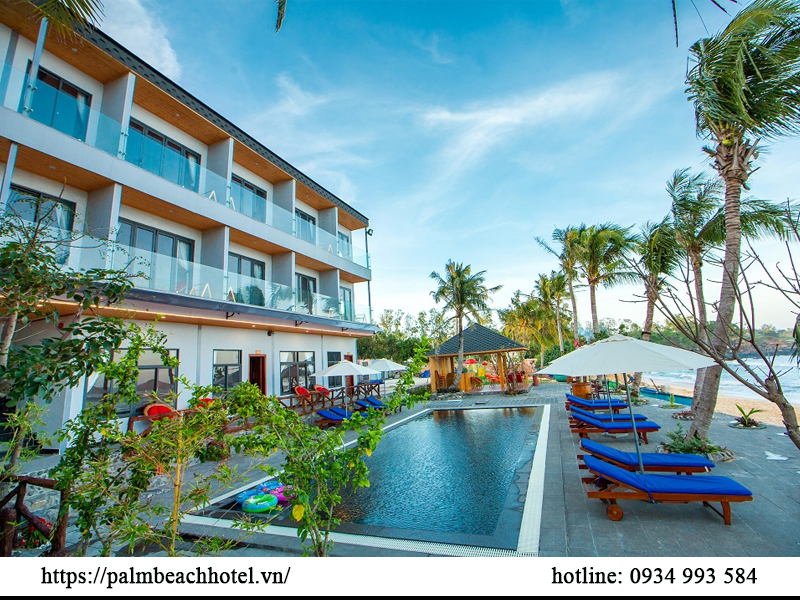 Resort in Tuy Hoa, Phu Yen
Today, Phu Yen is a "fever" tourist attraction with a beautiful, lyrical wild landscape. Tourists will be released into the clouds and sky of "yellow flowers on green grass" as a result of their stay at the accommodation facilities here. This post will recommend Palm Beach Hotel, a stunning resort in Tuy Hoa, Phu Yen that draws everyone's attention.
Some characteristics of Tuy Hoa and Phu Yen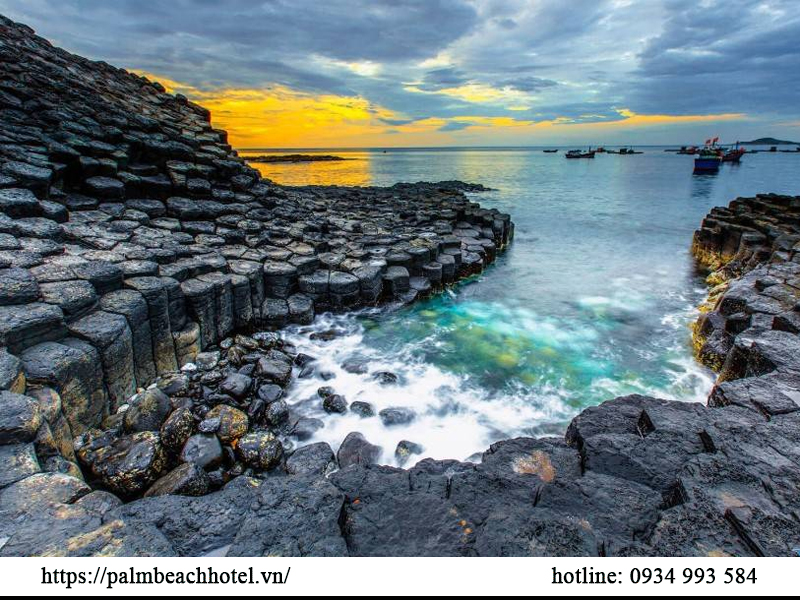 Phu Yen is a delightful painting that captures people's hearts, with its tranquil and pleasantly poetic natural surroundings. Visitors will be awestruck by the huge blue poplar forest's breathtaking splendor. There are also ripples on the pure white sand that stretches along the Tuy Hoa coast. Or go to Thap Nhan to see a masterpiece of ancient Champa architecture… Tourism in Phu Yen has its own subtleties and unique experiences that are not available anywhere else. This place is notable for its unique and bold Central foods, in addition to its many gorgeous natural settings. In addition, you can take part in folk festivals with a strong national character in this country. There are many interesting places to see here, and visitors are encouraged to do so.
How to get to Phu Yen?
Phu Yen is a South Central Vietnam coastal province with eight districts located roughly halfway between Nha Trang and Qui Nhon. It takes about two and a half hours by bus from either city. There is a local bus service from Qui Nhon that runs approximately every hour, seven days a week. Both northbound and southbound trains stop approximately six times per day. A small plane travels north and south once a day, so you can arrive in the morning or mid-afternoon. A taxi ride from town will take you to the airport.
Places to stay in Phu Yen
Although Tuy Hoa, Phu Yen is not as busy as Qui Nhon or Nha Trang, the resort in Tuy Hoa, Phu Yen infrastructure is quite good. Palm Beach Hotel is one possible option for your choice.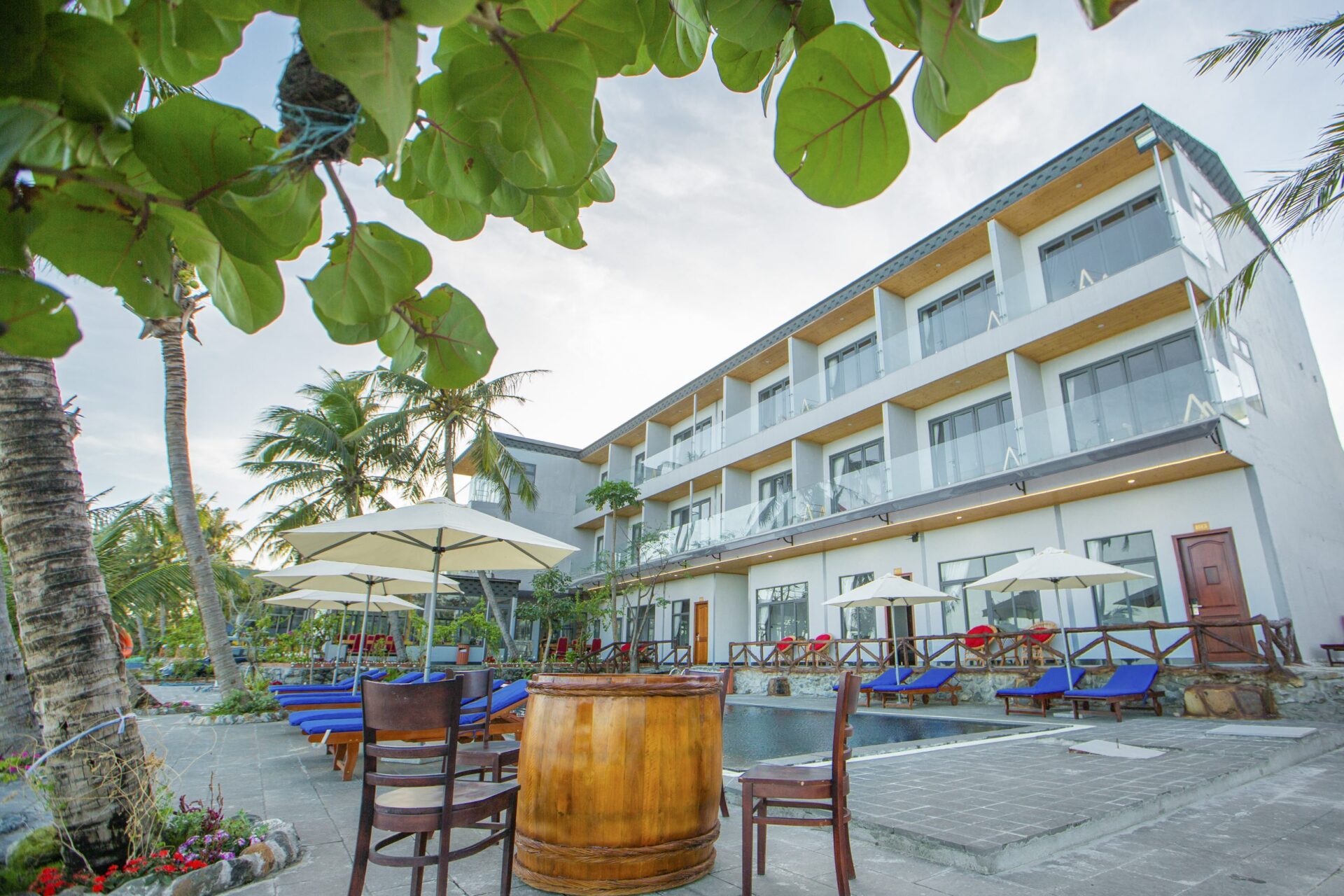 Hotel information for Palm Beach Hotel in Phu Yen
Location
Palm Beach Hotel Phu Yen is in Ganh Dua beach – Giai Son hamlet, An My commune, Tuy An district, Phu Yen province. About 20 kilometers north of Tuy Hoa. People can reach Palm Beach Hotel Phu Yen in about 20 minutes by car via Highway 14. With its prime location right next to the sea, Palm Beach Hotel allows you to appreciate the entire poetic beauty of Phu Yen's blue coast, from radiant dawn to peaceful sunset.
Design
Palm Beach Hotel not only has a captivating geographical location, but it also has an impressive and beautiful design. In terms of both function and aesthetics, the hotel is designed in a modern and luxurious style that adheres to strict European standards. The hotel scale includes all 19 rooms, each with its own set of amenities and design. The outside of the hotel is painted white to create a striking appearance on the golden sand and verdant trees, all blending to create a romantic scene that makes any visitor nostalgic and unwilling to leave.
Swimming pool
The hotel has amenities such as an infinity pool near the beach, making it a great virtual living space for visitors. In addition, the hotel created its own play area for children, complete with games resembling a miniature amusement park. Promising to be an interesting place for the family's children to visit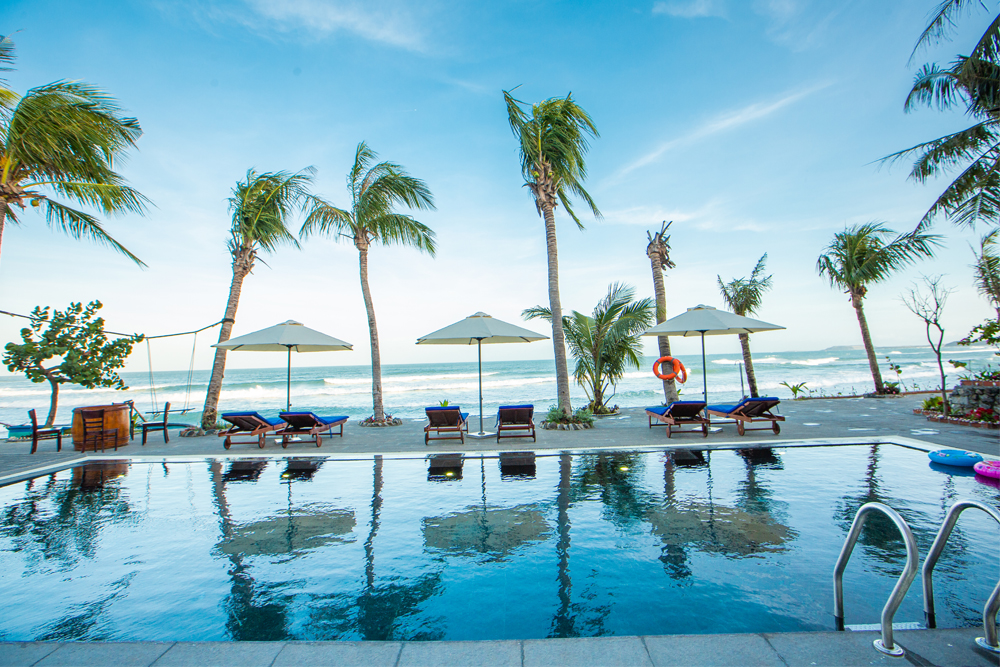 Hours of operation: 6:00 a.m. to 18:00 p.m.
Food
Every breakfast is served as a buffet with a varied menu that changes daily; the food is very fresh, especially the seafood. The room is fully furnished with items such as an air conditioner, a ceiling fan, a super-fast kettle, high-speed WiFi, and a wardrobe… The rooms have a sea view and a spacious, clean, modern bathroom.
Event, wedding, and event space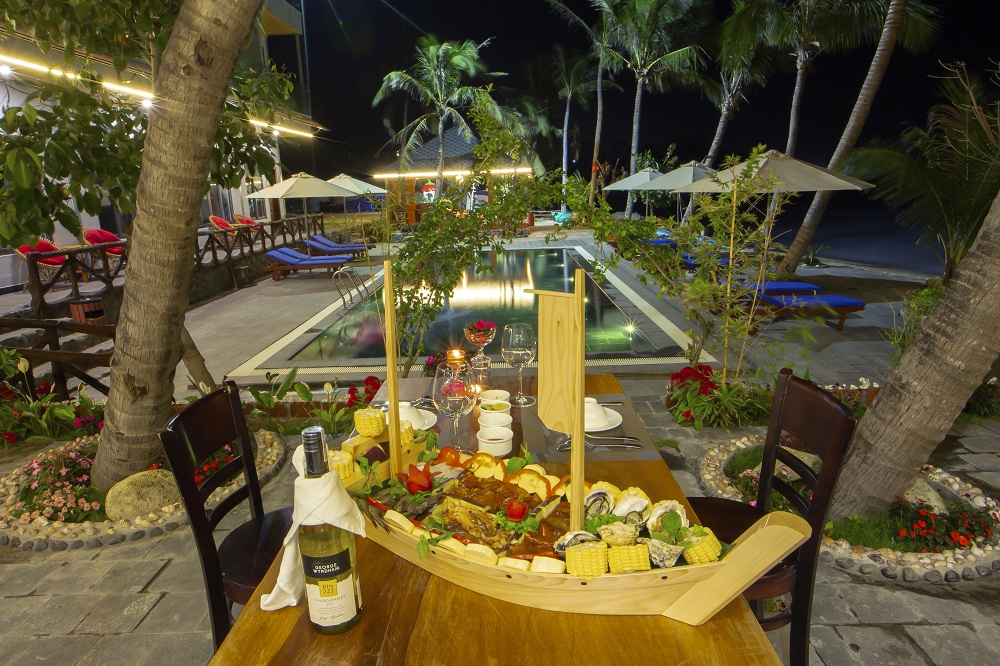 With a variety of indoor and outdoor spaces, the resort can host a variety of events such as weddings, corporate parties, teambuilding activities, outdoor weddings, and so on. With a large area and plenty of modern equipment, the hotel will help you create the most comfortable conference/event possible. To make your group members or family members feel the most at ease, you can select the full-service dining and entertainment package.
Internally Moving Vehicles
The Palm Beach Hotel provides free local tram service to its guests.
Who is appropriate for the resort?
Many people, from groups to couples to families, prefer the resort as a vacation destination.
What to eat in Phu Yen 
Seafood 
The province's main culinary draw, with grilled blood clams among the local specialties. Ocean tuna, oysters, and mai fish from O Loan Lagoon are also popular.
Fish and seafood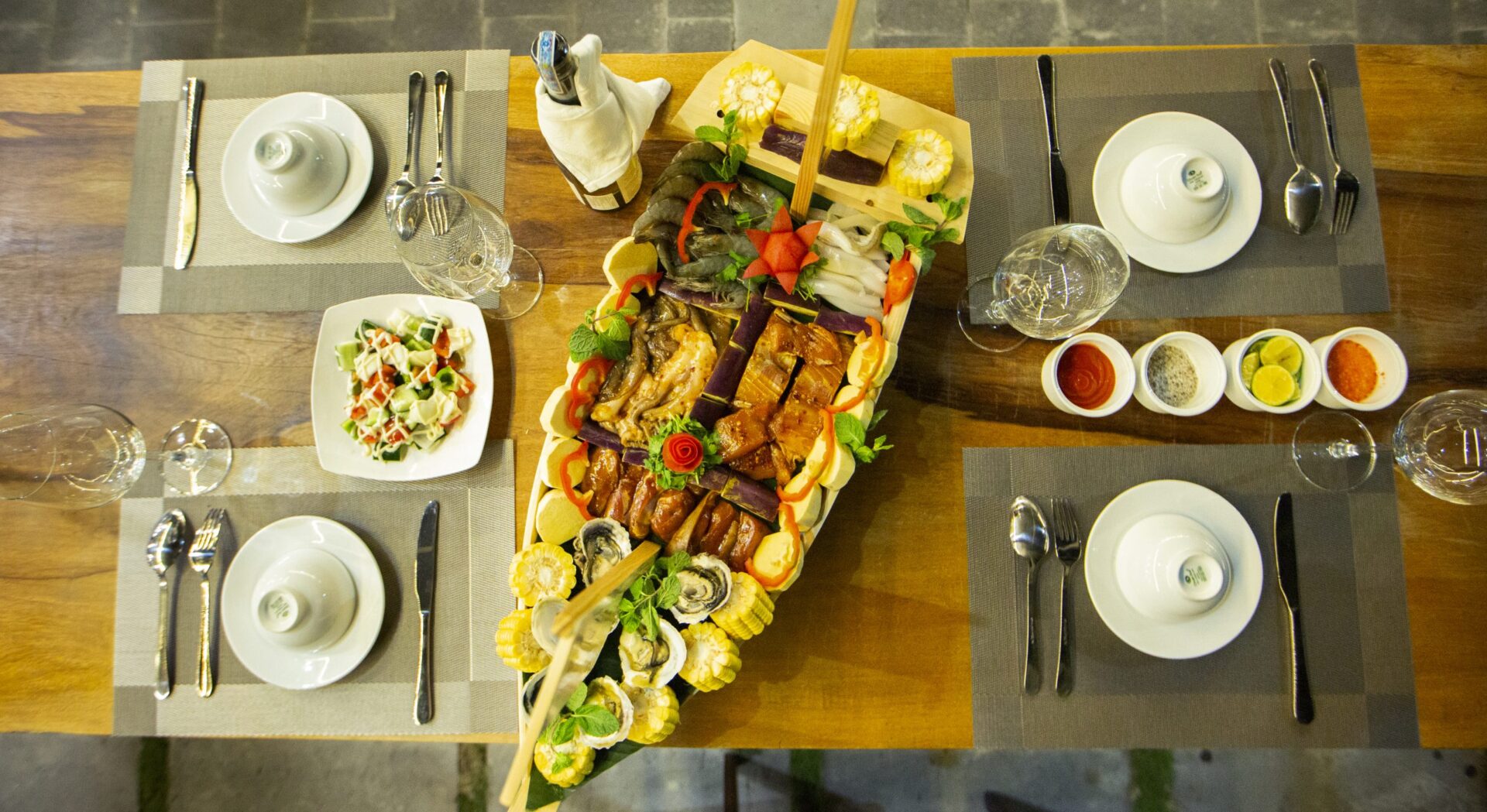 As the home of ocean tuna, you can eat it in a variety of ways in Phu Yen, including sashimi, steamed tuna eyeballs, grilled tuna, and more.
Chả Dông and Nem Nướng
This is a special spring roll with mixed grilled pork, vegetables, rice paper, and Dông grilled chopped (ch Dông).
Banh Canh (Cake soup with Chinese Chives)
The soup is literally translated as "chive noodles," and it certainly looks like it: a sea of green specks swimming in a light, clear broth.
Bánh Bèo (Water Fern Cake)
In Vietnamese cuisine, this is a type of small steamed rice cake or rice pancake. It is white in color and usually has a dimple in the center that is filled with savory ingredients.
Book a plane ticket to Phu Yen to start your journey right now!