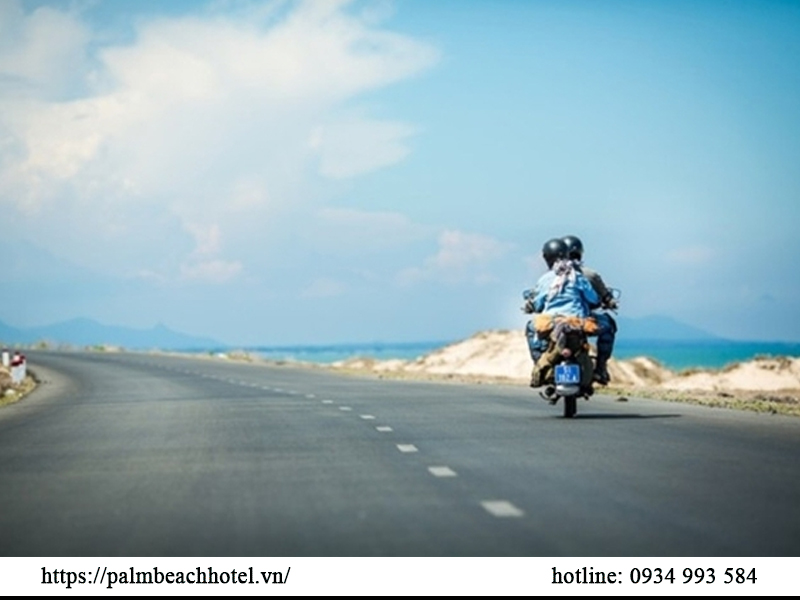 How far is it form Daklak to Phu Yen?
How far is it form Daklak to Phu Yen? It is always a concern for tourists visiting Daklak who intend to travel to Phu Yen. The article that follows will assist you in answering that question. If you have the same question, let us find the answer with Palm Beach Hotel by reading the article below.
How far is it from Daklak to Phu Yen?
To answer the question of how many kilometers from Daklak to Phu Yen, we choose the distance as the center of these two locations. Specifically, Buon Ma Thuot City (Daklak) and Tuy Hoa City (Phu Yen). Whereby: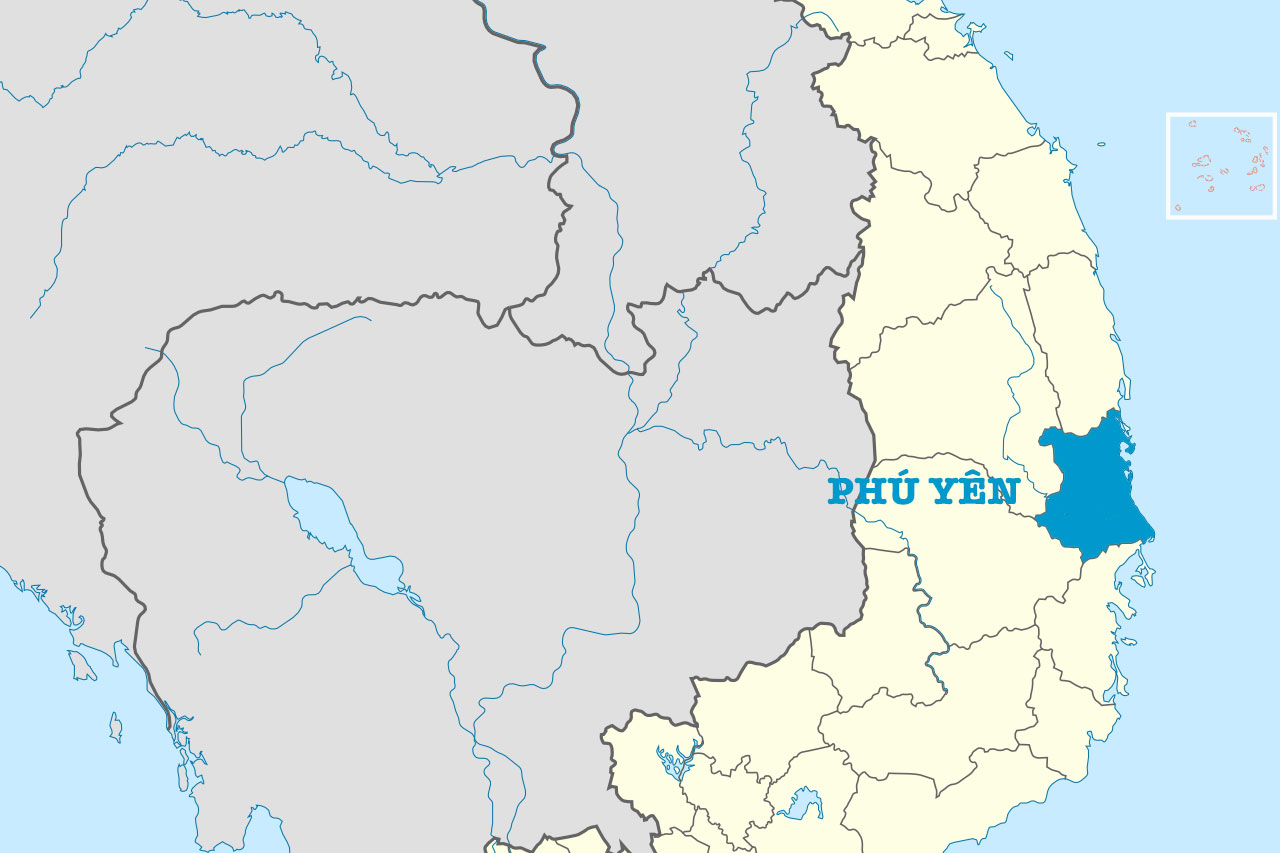 The shortest distance (By air) is 146km.

The distance traveled by road is 198km. 
From the above data, two things can be observed as follows:
The distance from Daklak to Phu Yen is not too far.

With the above distance, to move from Daklak to Phu Yen, you can choose from many different means of transport such as train, car, motorbike,…
The Daklak-Phu Yen intercity route, in particular, has been officially operational since 2020, thanks to investment and development of the transportation system and public infrastructure. This reduces travel distance between the two provinces, which is beneficial for economic, social, and trade development between the Central Highlands and Central Coast provinces.
What is the opportunity to develop Daklak Phu Yen bus service like?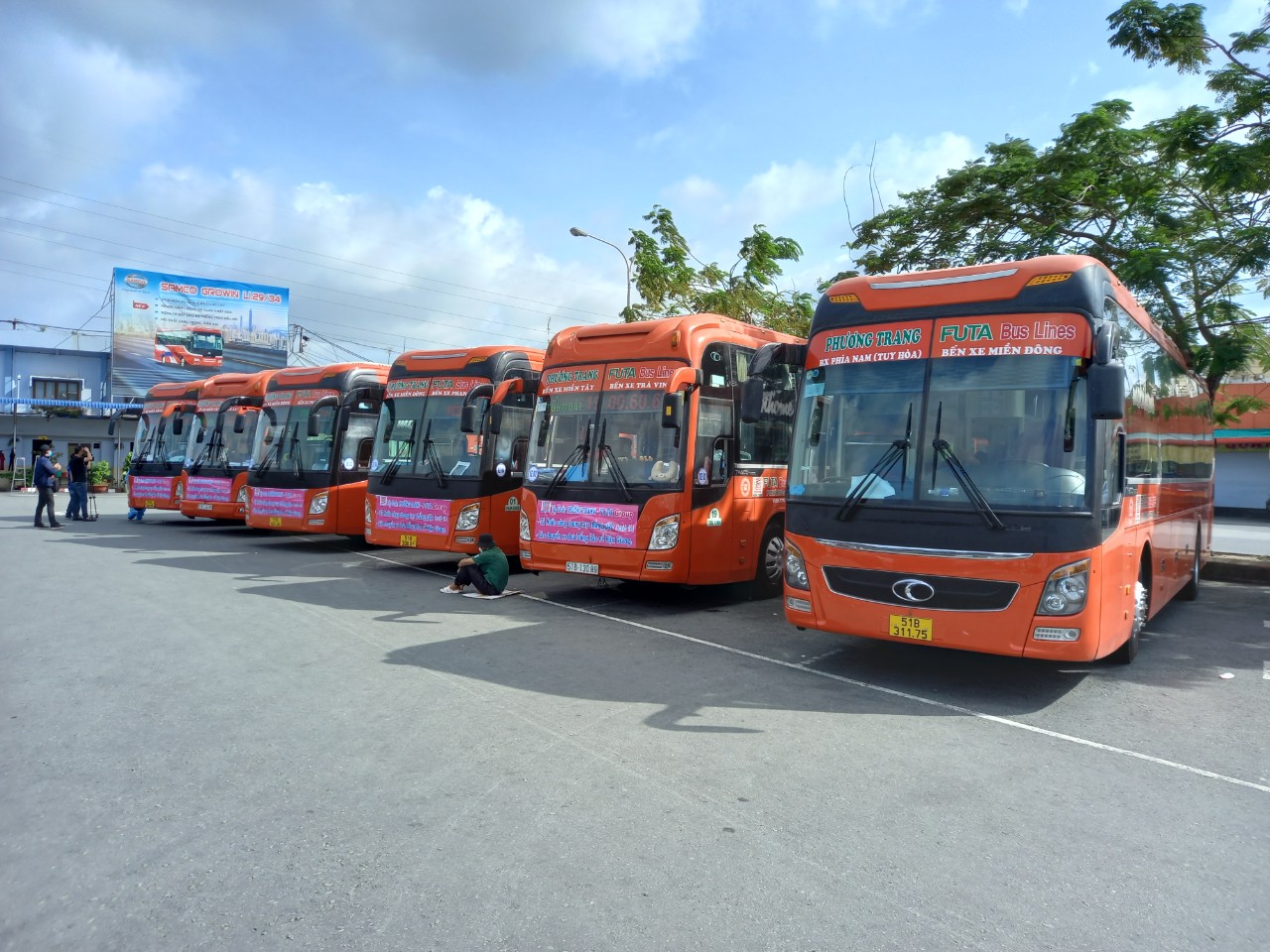 Dak Lak has interesting tourist attractions and a unique Central Highlands culture, bringing many interesting things to visitors who visit this place. Phu Yen is a natural wonderland with beaches and lagoons, as well as long-standing historical and cultural relics that draw tourists. Because of the two provinces' tourism development, there is a high demand for travel, passenger transportation, and goods exchange. Many bus operators were established to meet the market's needs, providing passenger and cargo transportation services to Phu Yen from bus stations in Dak Lak province.
The cost of a bus ticket from Dak Lak to Phu Yen
Dak Lak is approximately 130 kilometers from Phu Yen and takes 3 to 4 hours to reach by car. This is the busiest and most congested route, especially during the summer, holidays, and New Year's. To avoid running out of bus tickets to Phu Yen during peak season and having to catch a bus along the way, you should contact a bus ticket agent in advance to purchase a ticket. The cost of a bus ticket on the Dak Lak Phu Yen route varies depending on the starting and ending points, as well as the type of bus, but the majority of fares range from 200,000 VND to 350,000 VND.
Daklak to Phu Yen transportation
As previously stated, there are several modes of transportation available to get from Daklak to Phu Yen, including a motorcycle, car, bus, or train. Motorcycles, cars, and passenger cars are the most popular vehicles.
Daklak to Phu Yen by motorcycle
Traveling by motorcycle is the first choice of genuine "travellers" with a distance of nearly 200km. The roads from Daklak to Phu Yen are now finished, making travel very convenient. You can move around while admiring the natural scenery along the way. Because the distance is quite long and there is a lot of terrains, scooters are not recommended for this type of movement. Furthermore, you should pay attention to vehicle speed on some roads.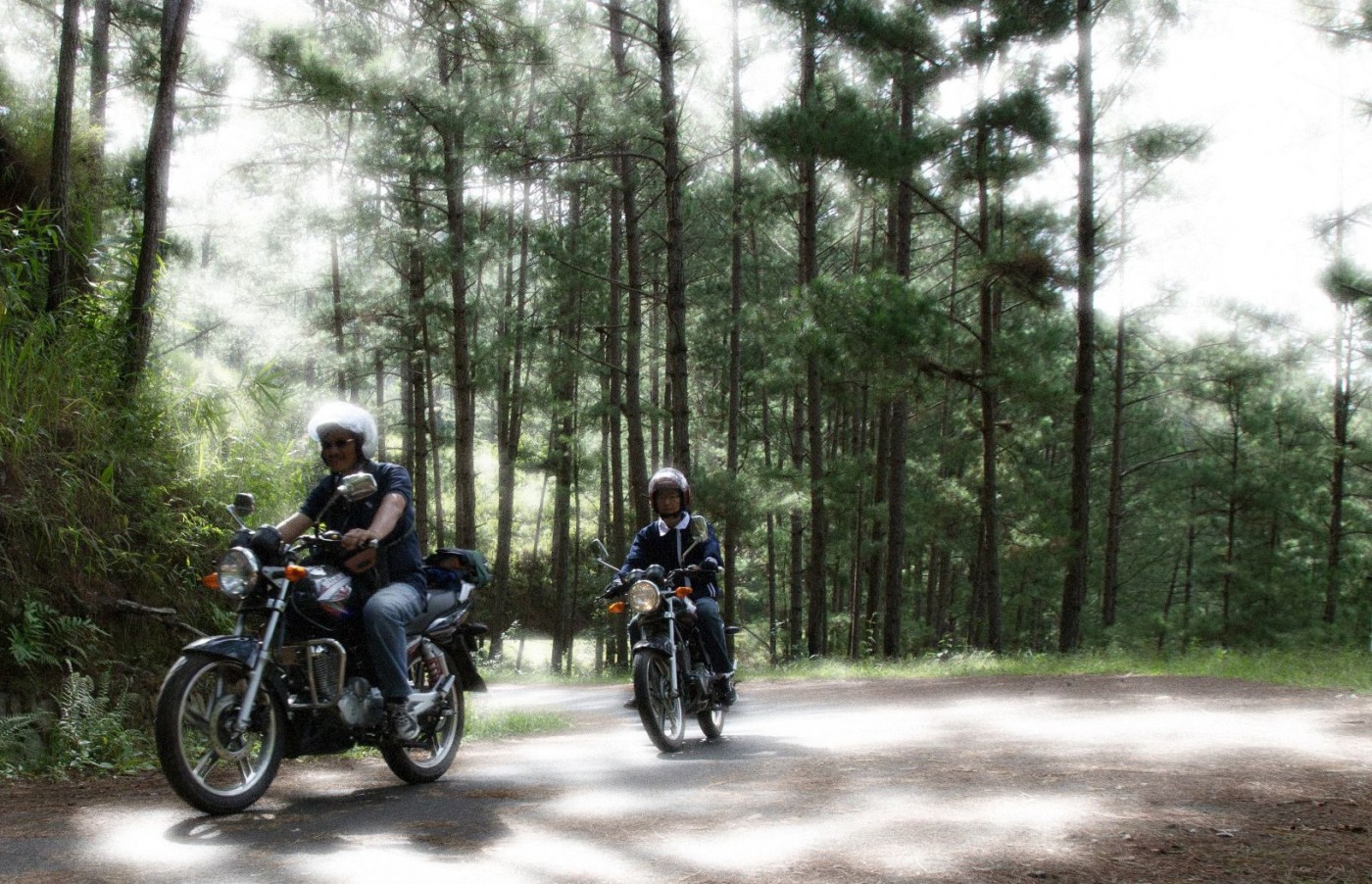 Daklak to Phu Yen by car
With the current developed transportation facilities of Daklak and Phu Yen, you can travel from Buon Ma Thuot City to Tuy Hoa City in less than 2 hours.
Daklak to Phu Yen by bus
Buses are the most popular mode of transportation for people traveling from Daklak to Phu Yen. According to statistics, there are currently more than 60 bus operators providing passenger transportation between Daklak and Phu Yen. With a high frequency of cars and prices starting at VND 350,000, the bus is the ideal model of transportation for those traveling from Daklak to Phu Yen.
Daklak to Phu Yen by train
Due to the overcrowding of the road system, the Buon Ma Thuot – Tuy Hoa railway has only recently begun operation. This means that once you've determined how many kilometers from Daklak to Phu Yen, you'll have one more mode of transportation to choose from.
This is a railway line in the process of being built to connect the Central Highlands region. The route Tuy Hoa – Buon Ma Thuot, in particular, is approximately 169 kilometers long. This railway line specifically begins at Phu Hiep station (Dong Hoa district, Phu Yen) and travels through Tay Hoa and Song Hinh districts (Phu Yen) to Ea Kar district (Dak Lak) with 8 stations to Buon Ma Thuot.
How to Book a Bus from Dak Lak to Phu Yen
You can refer to and search for the most suitable route and bus operator for their schedule when booking bus tickets from Dak Lak to Phu Yen. After selecting the appropriate route and bus operator, you proceed to the ticketing section and call the operator's switchboard for expert assistance.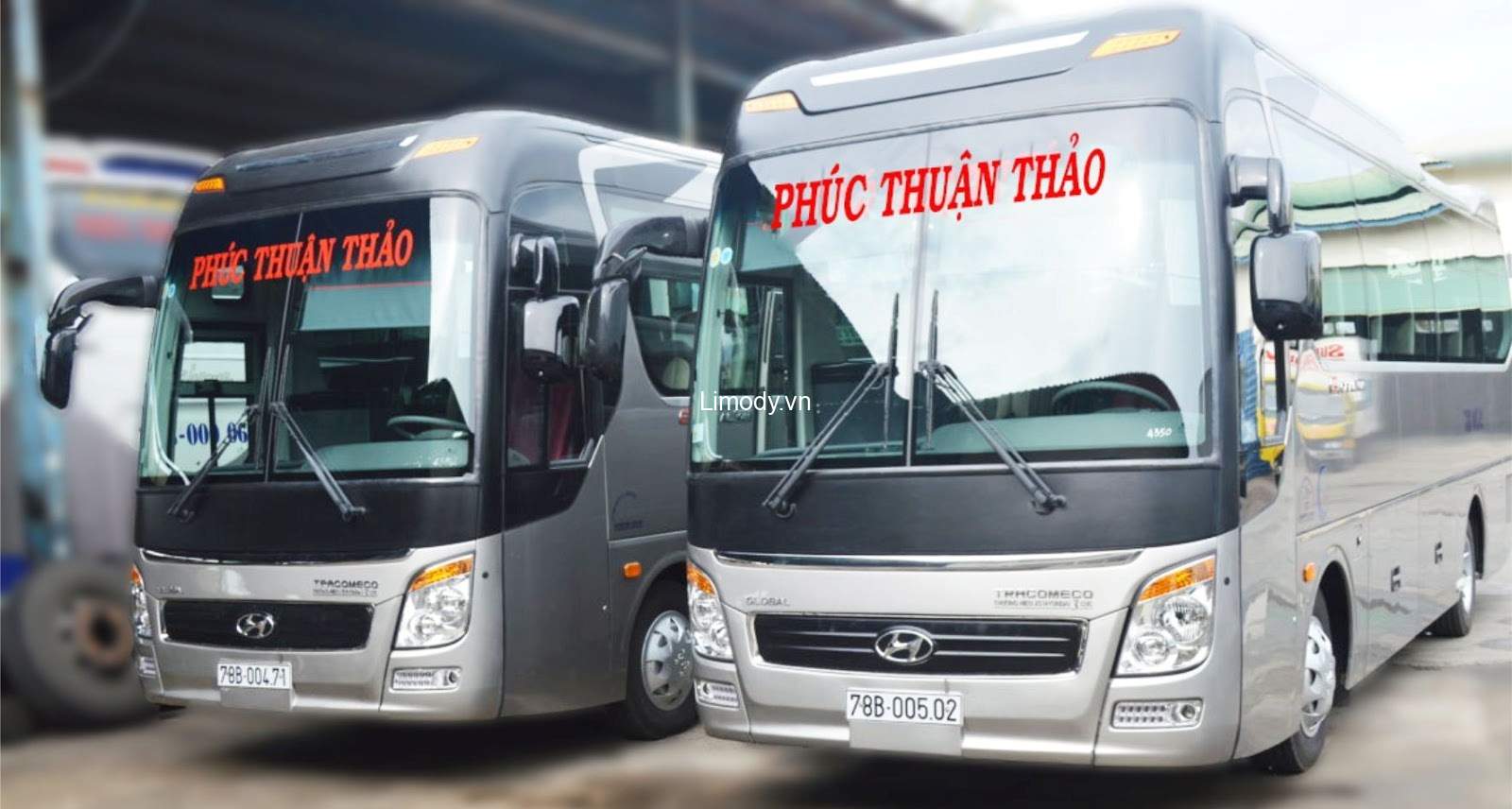 Please contact the bus operator as soon as possible to reserve tickets. Because the seat you choose or want to sit in is heavily influenced by the time you book your ticket. On weekends, the number of passengers usually increases quickly, so booking too late may result in a sold-out situation.
If you book an e-ticket, you can use it right away to have it reconfirmed by the driver and board the appropriate vehicle.
Currently, there are 8 reputable and high-quality bus operators on the route from Dak Lak to Phu Yen, with 9 trips per day from Dak Lak to Phu Yen at various pickup points and times. Customers' bus tickets will be priced differently depending on the route, vehicle type, pick-up and drop-off locations, as well as peak times and holidays.
The above answer to the question of how many kilometers from Daklak to Phu Yen must have answered some of your questions about your upcoming trip to Phu Yen. Wish you a wonderful journey. When visiting Phu Yen, don't forget to contact Palm Beach Hotel at https://palmbeachhotel.vn/ for more information, especially about booking a resort.