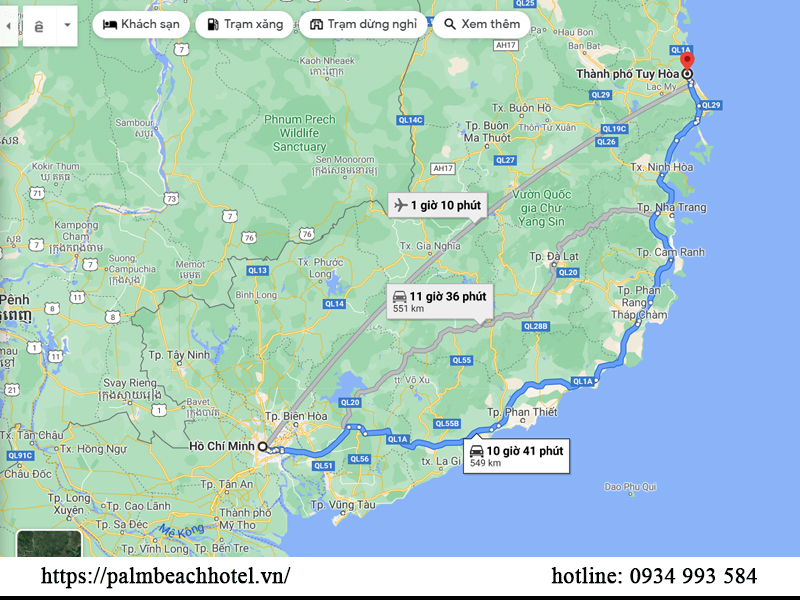 How many kilometers from Ho Chi Minh city to Phu Yen?
Phu Yen, a province in the South Central Coast region, is known not only for its many famous natural landscapes such as O Loan lagoon, Da Dia Reef, Bia rock mountain, Ro valley, Nhan mountain – Da river… but also for the home of many ethnic minorities. Most of the year, there are festivals in Phu Yen, each with its own color which can be mentioned festivals: Bai Choi festival, O Loan lagoon festival, the buffalo stabbing ceremony of the Ba Na people, the burial ceremony of the Ede people, and the fishing festival of fishermen living along the coast. We can go to Phu Yen from Ho Chi Minh City by what means, and How far is it from Ho Chi Minh city to Phu Yen? is the information that we will share with you in the article below.
Routes from Ho Chi Minh City to Phu Yen
– The first route is approximately 515 kilometers long and takes nearly 11 hours to go. From the heart of Ho Chi Minh City, take the Thu Thiem tunnel to the Long Thanh – Dau Giay highway (about 55km). Turn right off the highway onto National Highway 1A and continue for about 7 kilometers to Long Khanh town – Dong Nai. You enter Ho Xuan Huong street (about 6 kilometers), turn left, and continue along National Highway 1A all the way to Dong Nai, passing through Binh Thuan province, Ninh Thuan province, Khanh Hoa province, and Ninh Hoa town. Khanh Hoa province is friendly with Phu Yen province (about 435km).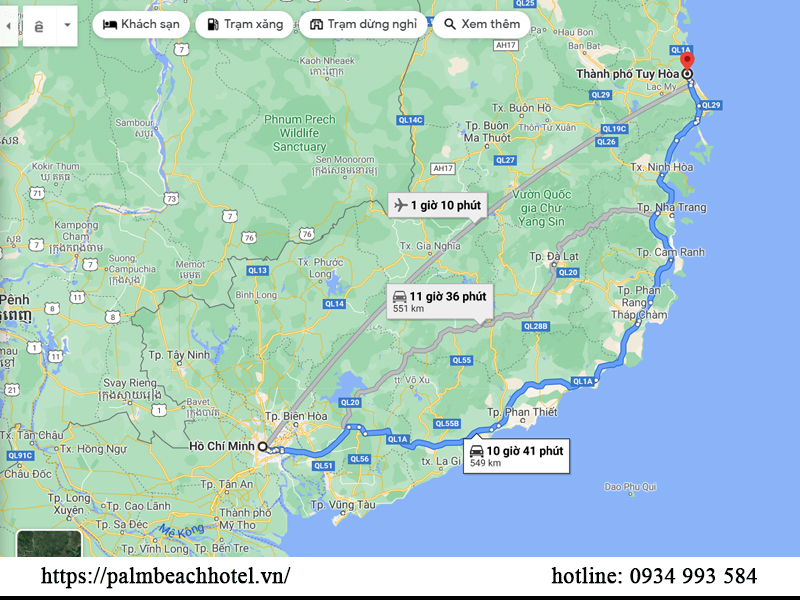 – The second route is 505 kilometers long for both cars and motorcycles and takes nearly 11 hours to go. From the heart of Ho Chi Minh City, take the Saigon Bridge to the Hanoi Highway (about 18 kilometers) to the Vung Tau overpass. Then you take National Highway 1A, and continue straight along it, passing through the provinces of Dong Nai, Binh Thuan, Ninh Thuan, and Khanh Hoa before arriving in the province of Phu Yen (about 487km).
– The third route: You can go to Tuy Hoa by air. There are currently direct flights from Tan Son Nhat Airport (Tan Binh district) to Tuy Hoa Airport, Tuy Hoa city, Phu Yen province that take only one hour. This is a fantastic way to shorten your journey, but you will not have your own vehicle to explore all of the famous tourist attractions here.
– Fourth route: You can also take the train from Ho Chi Minh City to Tuy Hoa, Phu Yen departing from Hoa Hung Station (No. 1 Nguyen Thong, District 3, HCMC) and arriving at Tuy Hoa Station, province Phu Yen. This route is 527 kilometers long.
Kinds of transportation to Phu Yen
Plane
Traveling to Phu Yen by plane is very convenient because the airport is only about 10 kilometers from the center of Tuy Hoa City. Flights to Phu Yen are available from airlines such as Vietnam Airlines, Vietjet Air, and Jetstar. There are two routes to Phu Yen, one from Hanoi and one from Saigon, with fares ranging from 1,500,000 to 1,900,000 VND. Tuy Hoa airport is 10 kilometers from the city center, so you'll need to hire a motorbike taxi or taxi to get there.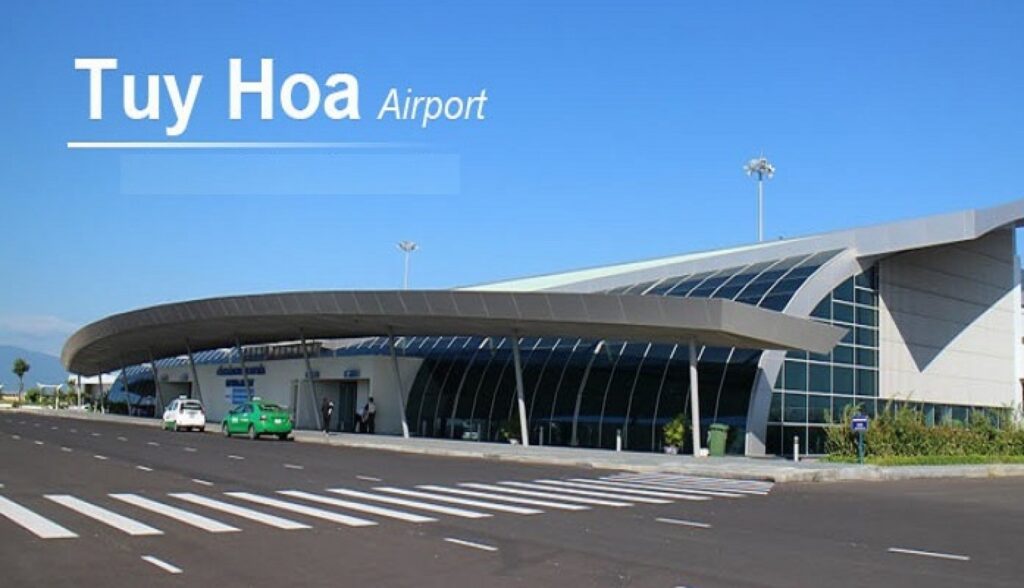 Train
To get to Phu Yen by train, take a North-South train from either end of the country. Trains all stop at Tuy Hoa station, the main North-South railway station and the largest in Phu Yen. The number of trains from Saigon to Tuy Hoa is greater than the number of trains from Hanoi's beginning; the trains include the SE2, SE4, SE6, SE8, SE10, SE12, SE22, SE26, SE28, and SQN2. The train takes between 8 and 12 hours to travel. SQN2 (departing Saigon at 21:25 and arriving in Tuy Hoa at 9:07) and SE26 are suitable trains (departing from Saigon at 19:00 and arriving in Tuy Hoa at 5:41).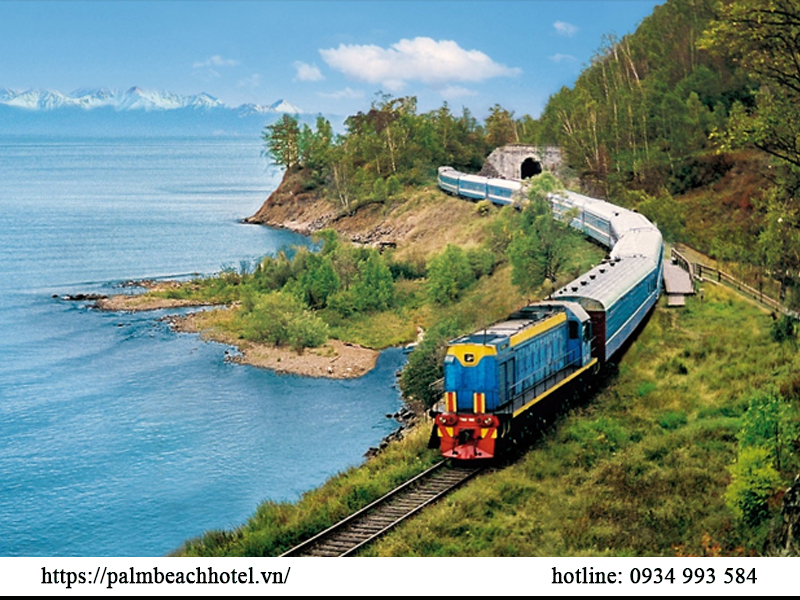 A train is an excellent option for those whose income is not abundant and who wish to travel to Phu Yen. With a ticket price of around VND 800,000/way and a travel time of about 10 hours, the train is also a popular mode of transportation from Ho Chi Minh to Phu Yen.
Sleeper bus
With sleeper bus routes covering just over 500 kilometers, the bus from Saigon to Phu Yen only takes about 10-12 hours.
Transportation options in Phu Yen
When visiting Phu Yen, you can also travel by bus, taxi, or motorbike. Visitors should travel by motorcycle if they want to be proactive about the time and place they want to go while still saving a lot of money. Prices for motorcycle rentals range from 80,000 to 150,000 depending on the type of vehicle.
However, attractions in Phu Yen such as Ganh Da Dia, Mui Dien, Dong Cam Dam, Van Hoa plateau, and others are quite far away, so riding a motorcycle is only appropriate for young people who enjoy traveling and have plenty of vacation time.
Conclusion
I'm sure you've chosen a reasonable mode of transportation for your upcoming trip to Phu Yen by answering the question of how many kilometers from Ho Chi Minh City to Phu Yen are above. Furthermore, if you are still unsure about stopping in Phu Yen, please contact Palm Beach Hotel at https://palmbeachhotel.vn/ for the best advice and support.