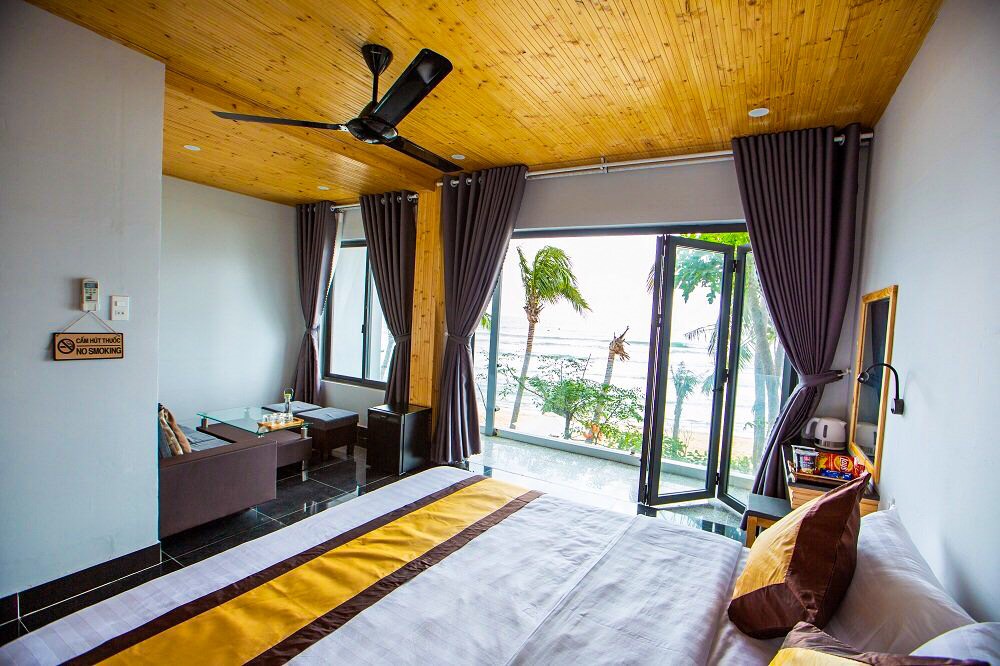 Cheap Resorts in Phu Yen
All-inclusive resorts help to alleviate the stress of vacation planning. When you arrive at the resort, you can leave your wallet in the room and enjoy the "aah" sensation of not having to worry about the bill. Even low-cost all-inclusive resorts provide unlimited food, beverages, activities, and amenities, and thankfully, most do not skimp on comfort or service.
Palm Beach Hotel is the perfect option for a family getaway, this cheap resort is located in Phu Yen, Viet Nam, and many spot the beautiful beaches of the Phu Yen. Phu Yen is also home to affordable all-inclusive resorts. Find out where to stay on your next vacation with our review of the best cheap 2023 Phu Yen resort- Palm Beach Hotel for your vacations.
Detailed review of Palm Beach Hotel
Location
Giai Son village, An My commune, Tuy An district, Phu Yen province is home to the Palm Beach Hotel. The hotel is in a convenient and prime location right next to the most beautiful beach in the Central region, with blue sea scenery and long white sand beaches that will undoubtedly make visitors fall in love when admiring.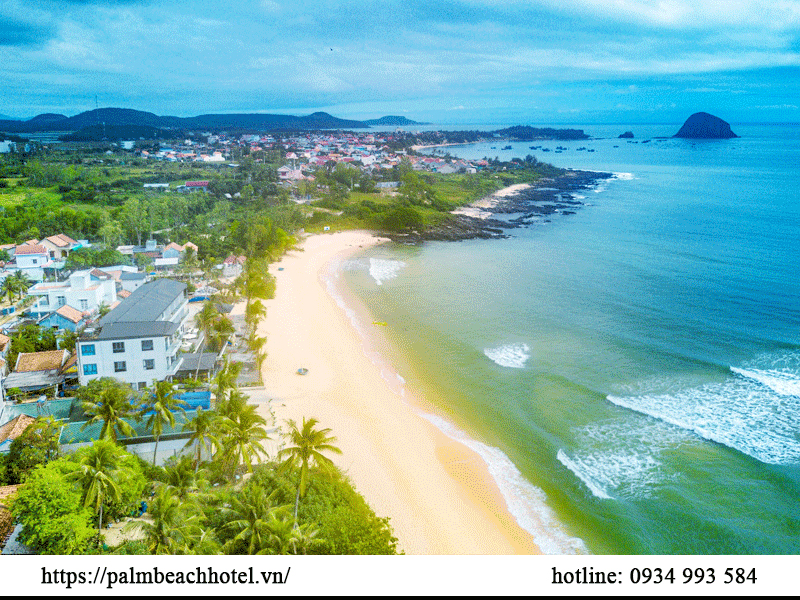 Furthermore, the Palm Garden Beach Resort & Spa's location allows you to enjoy and see the beautiful beach scene right in front of your eyes. Whether it's dawn or dusk, you can enjoy the view from your hotel room. Furthermore, because of its convenient geographical location for tourists, moving to visit famous and attractive places in Phu Yen is also very convenient and easy, and you will not waste too much time commuting.
Phu Yen is famous for its untouched beauty, with many romantic and poetic natural scenes that you should not miss if you have the chance to visit. You can visit some famous places near Palm Beach Hotel, such as Ganh Da Dia, Bai Xep, Hon Yen, Phu Yen swallow tower, and so on.
Swimming pool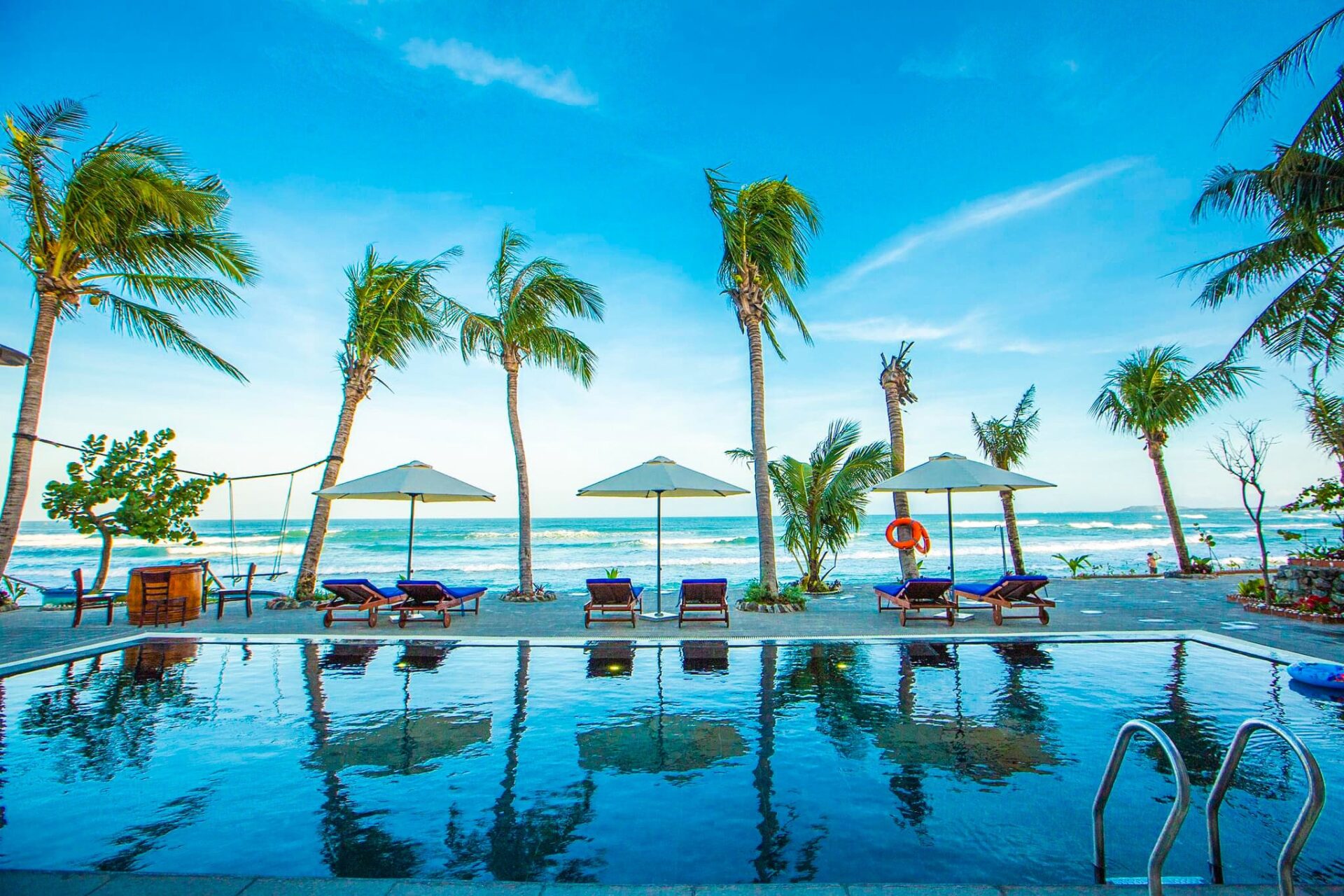 Palm Beach Hotel Phu Yen has a large campus and a 4-season infinity pool that is rated as the most beautiful in Phu Yen. Pool size and depth are appropriate for a wide range of ages. The lake's water is constantly changed, washed, and carefully filtered to ensure that it does not harm the health of visitors. The pool edges and bottom are anti-slip. The rescue system and lifebuoy are fully operational. Ensure that visitors bathing in the lake are completely safe.
Playground for children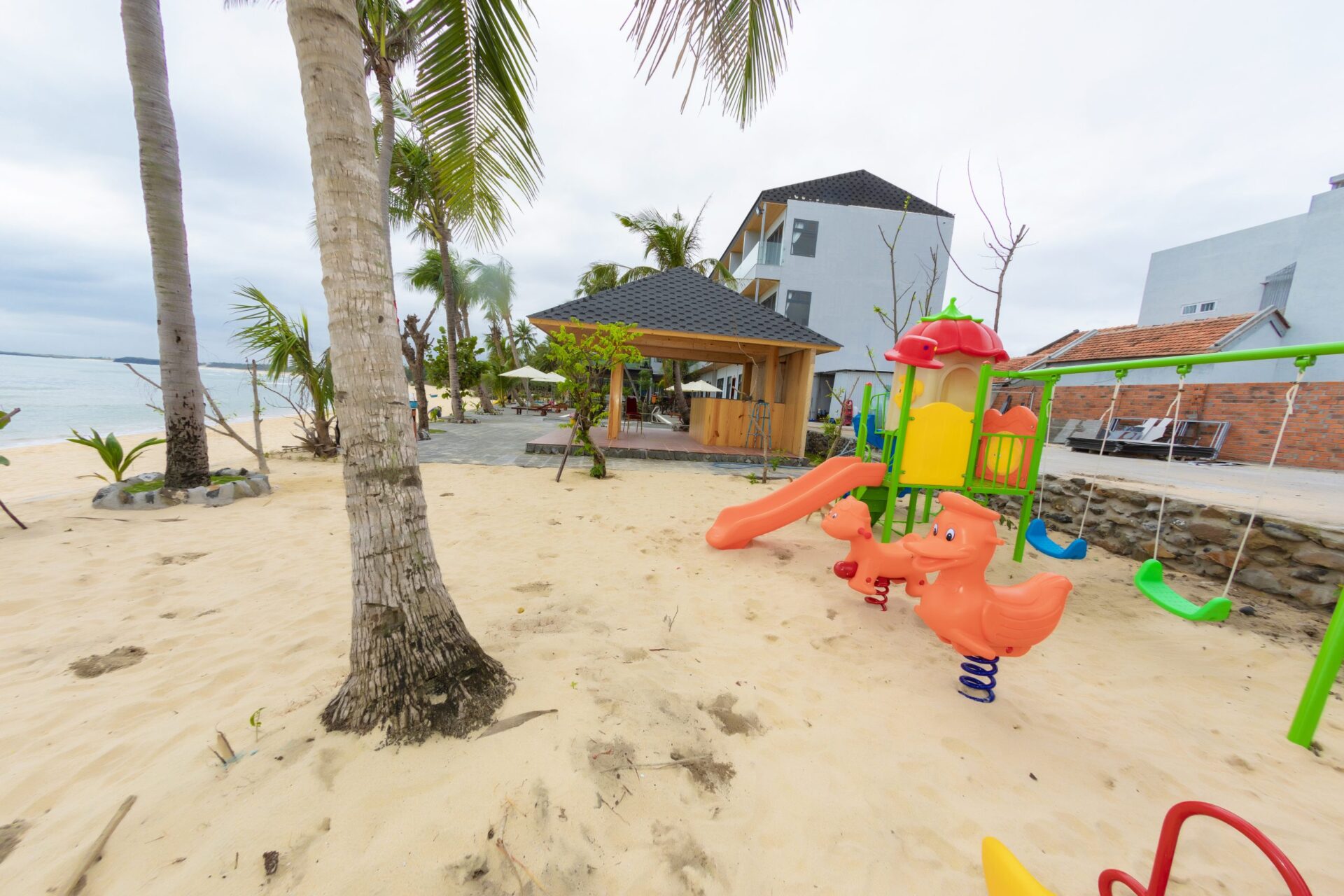 This low-cost Phu Yen homestay provides full dining, rest, relaxation, and entertainment services. The large hotel campus, which overlooks the sea, provides a peaceful and refreshing resort environment. You don't have to be concerned about your baby's lack of play area or his safety, which is especially important for families with young children. You are welcome to bring your baby to play for free. However, because the resort does not have a babysitter, parents will be responsible for their child.
Wedding reception, event space
With a variety of indoor and outdoor spaces, the resort can host a variety of events such as weddings, corporate parties, outdoor teambuilding activities, and so on. Restaurant Palm Beach Hotel offers guests a restaurant area located right next to the beautiful beach, so guests can enjoy food while watching the beautiful natural scenery right in front of their eyes when dining here.
Bar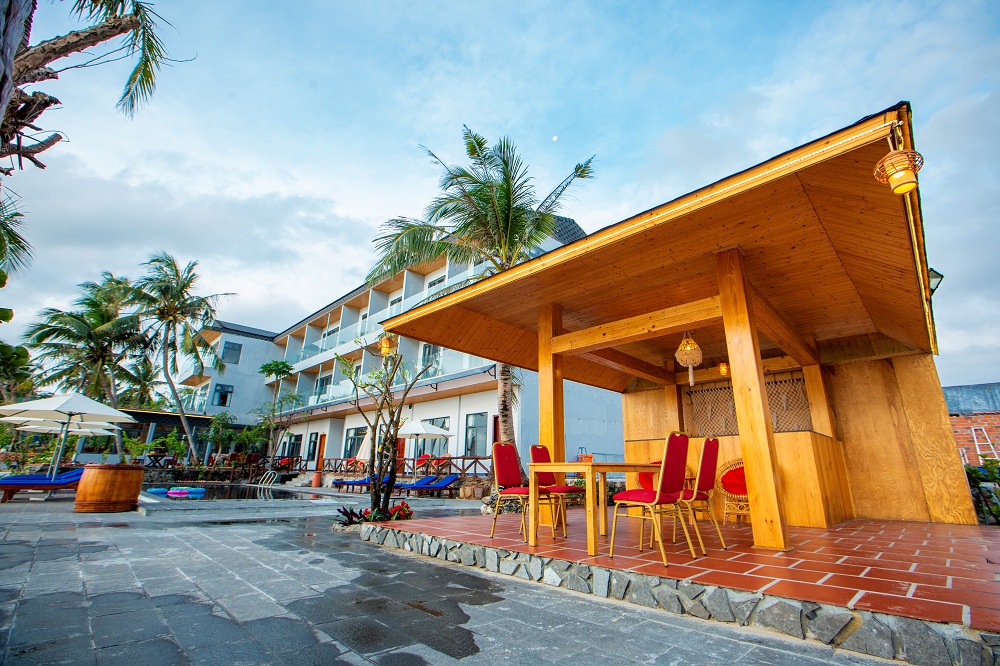 The hotel created a unique and sophisticated space for visitors with a bar area near the sea. The bar specializes in serving guests a variety of drinks, ranging from fermented beverages such as cocktails and wine to simple drinks such as whole coconut, juice, and peach tea.
Plan a wedding reception
Palm Beach Hotel provides guests with a large and airy romantic space in which to hold an outdoor wedding with gentle waves and long stretches of fine white sand. This location, with its new and poetic space, will leave an unforgettable and interesting impression for an outdoor wedding party.
Internally Moving Vehicles
Guests can use the resort's free local tram.
Who is appropriate for the resort?
Many people, from groups to couples to families, prefer the resort as a vacation destination.
Why is Palm Beach Hotel Phu Yen a low-cost Phu Yen resort in 2023?
Although the comfort and quality are comparable, the price list of services at homestay Phu Yen with swimming pool Palm Beach Hotel Phu Yen is highly competitive. Many visitors rates this location as having the best and most affordable prices. The cuisine is very affordable, from room service to cafe shop.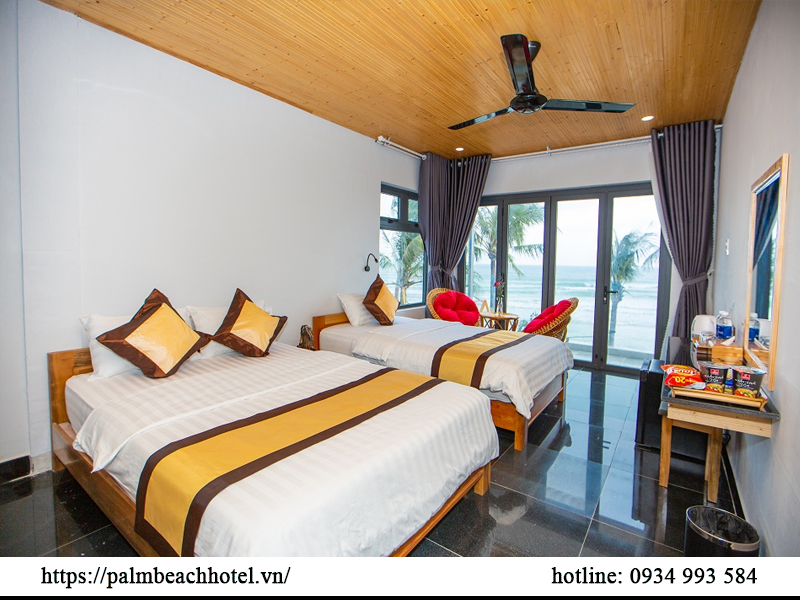 A room in this homestay costs only 1,350,000 VND. In addition, the food service is very comfortable for the general market price. You can be confident in this matter. Service prices, in particular, are already listed. As a result, you do not need to be concerned about price increases. Each package has a different price depending on the room you book and the service you choose.
Final Lines
The best way to balance things and work better is to plan a vacation in harmony with nature, arouse enthusiasm, and enjoy life's good values. With a coastline of more than 189 kilometers, many scenic spots, beautiful and famous cultural and historical sites, wildness, and fresh air, Phu Yen is a land that brings you the elements of health. As a result, with many beautiful beachfront resorts, Phu Yen is ideal for relaxing. Pack your bags and enjoy the best amenities and services at Palm Beach Hotel!