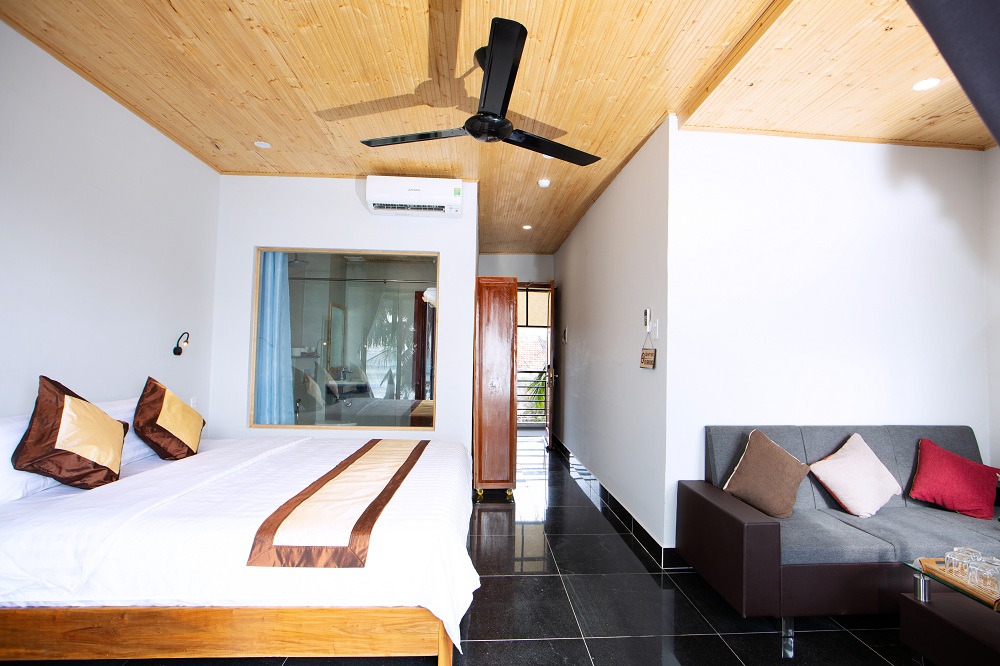 Is there a beautiful resort in Phu Yen?
Vietnam is quickly becoming one of the world's best beach destinations, with friendly locals, a rich culture, delicious and inexpensive food, sunny weather, a wide range of beachfront accommodation. One of "Asia's best-kept secrets" is the beauty and tranquility of Vietnam beaches. Today, I'd like to tell you about a beautiful resort in Phu Yen that you should visit which is Palm Beach Hotel- one of the best Phu Yen resort hotels. In recent years, Phu Yen has become a popular tourist destination for both domestic and foreign visitors because this land possesses a heartbreaking beauty like a sincere and rustic village girl with a pure and clear beauty.
Is there a beautiful resort in Phu Yen? Start planning your vacation today, whether you're a honeymoon couple, a family, a group of friends, or on your own, with this list of the best beach resorts in Phu Yen, which is ideal for armchair travel or booking your next warm getaway…
How wild beauty of Phu Yen
Phu Yen, a south-central coastal province, has a diverse topography of mountains, rivers, lagoons, and fertile plains, with nearly 200 kilometers of coastline along Vietnam's winding South Central Coast. Located next to Nha Trang, a well-known domestic and international tourist destination. However, Phu Yen has undergone a remarkable transformation in recent years.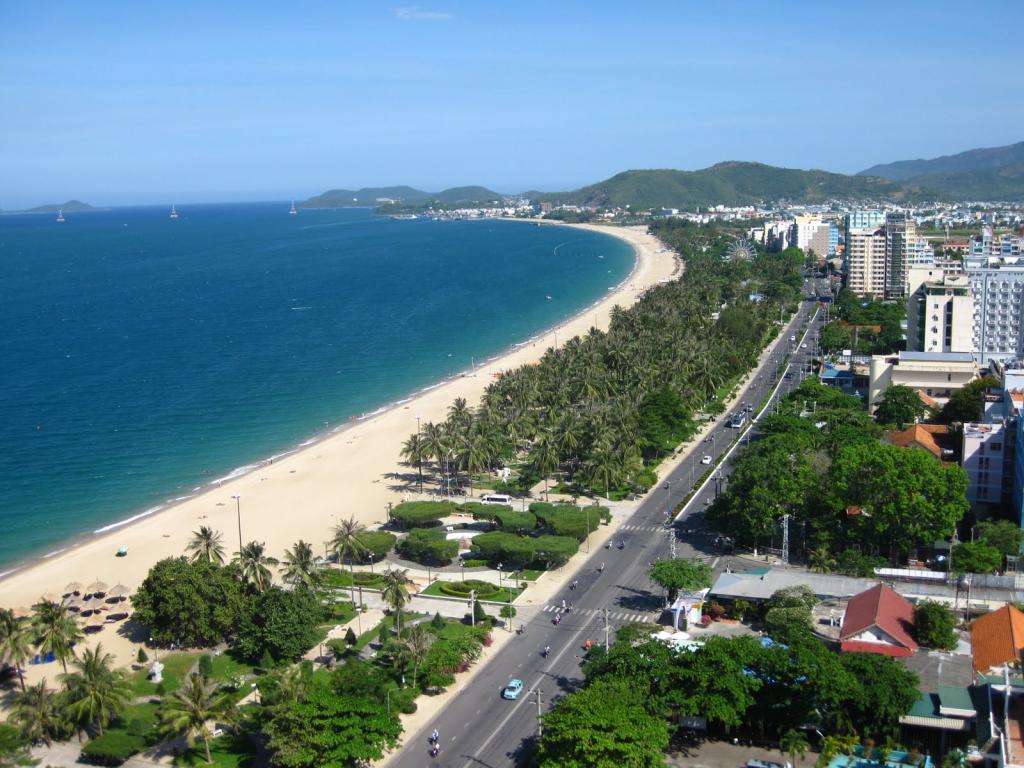 Tuy Hoa city is an excellent starting point for exploring the wild beauty of the coast's beaches, bays, and offshore islands. The big Buddha statue sits solemnly on the top of the hill just north of the city, with the mountain swallow shimmering at night. Vung Ro Bay in the south, as well as countless other scenic spots and tourist attractions, will make you forget the long journey when you set foot in Thailand. In contrast to the dynamic bustle of Ho Chi Minh City, visitors to Phu Yen will experience the idyllic, slow life of the locals. Enjoy a cup of pure coffee in the morning. See the yellow sand and the blue ocean stretching all the way to the horizon. Enjoy a light and relaxing life with a coastal fishing village, fresh seafood, and a morning swim in the tropics' golden sand. Take a trip up the gentle mountains to get a bird's-eye view of the city and its people.
Is there a beautiful resort in Phu Yen?
The answer is yes! Best beach resort in Phu Yen Tuy Hoa City (Phu Yen Province) is about as off the beaten path as you can get while still being on the Reunification Express main train line. The beach is expansive, impressive, and eerily empty. The friendly people and the street food, however, set this place apart.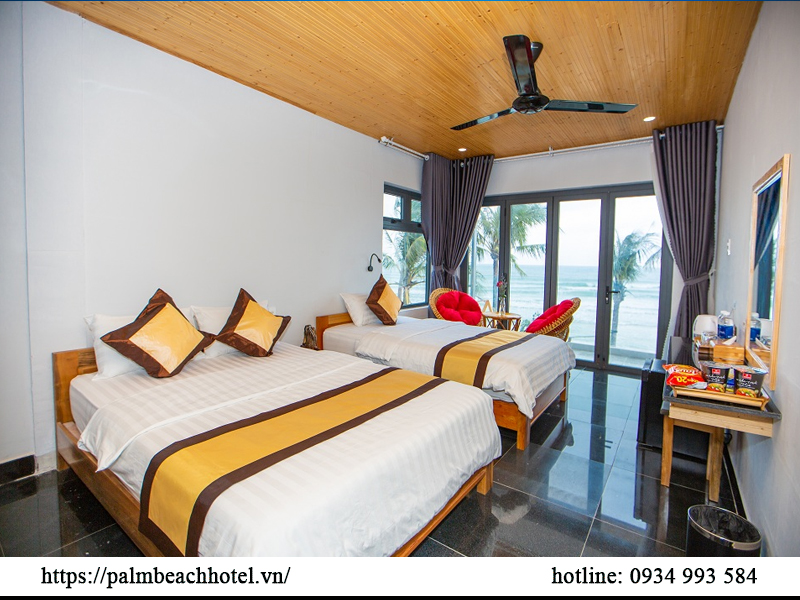 The Palm Beach Hotel rises in harmony with its magnificent setting, a luxury beach resort inspired by the surrounding natural wonders of Vietnam's Central Coast and hosting the most welcome and appreciated guests with world-class facilities. Palm Beach Hotel provides the ideal setting for unforgettable moments of romance, adventure, and excitement. Rooms cost between $50 and $100 USD.
With its white sand beach, and 4-star hotel beach resort, could set itself apart from Phu Yen's other beach resorts based solely on its location. Palm Beach works with the landscape and stunning setting that gives it such a unique quality, prioritizing sustainability more than any other resort on this list. Palm Beach Hotel provides a haven in the form of villas with private beaches or hillside retreats with views of the sea. The white sand beaches or the rocks around the beachside private swimming pool are lapped by gentle waves, organic produce grown nearby is transformed into delectable meals, and the win cave must be seen to be believed. It is a place designed to provide the most luxurious relaxation while also prioritizing the environment. 
Places to visit near Palm Beach Hotel
Da Dia reefs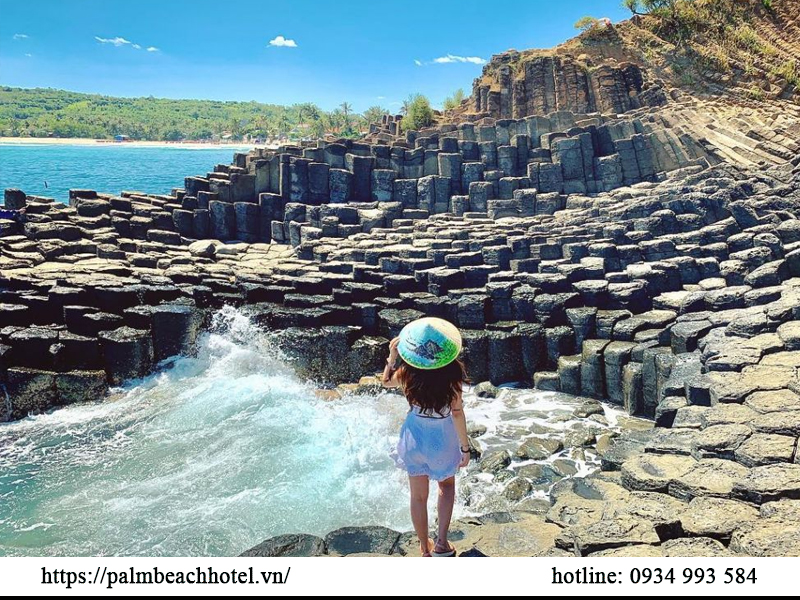 Da Dia Reef, located at the end of An Ninh Dong commune in Tuy An district, is a beautiful natural wonder of Phu Yen with black basalt rocks jutting out into the sea. It's only 21 miles from the city center, and the gentle sea breeze and romantic countryside scenery make for a relaxing drive.
Hon Yen
Hon Yen's highlight is that when the tide goes out, you can see the beautiful scenery of the coral reefs surrounding the island. According to the locals, interested visitors should keep in mind that tides recede only at specific times and days. After missing the deadline, you'll have to wait another 15 days to see the reefs again.
Nhan Tower of Phu Yen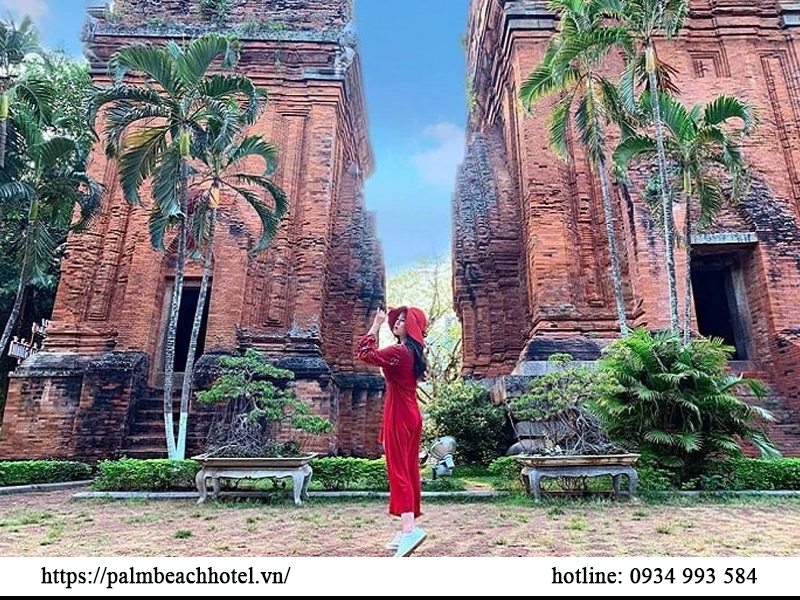 Nhan Tower is an ancient Cham worship site dating from the late 11th to early 12th centuries. The tower is 20m tall, with 11m on each side of the foot. The monsters at the top of the middle portal are sharp. This top is unique because it combines the pyramid symbol with the linga symbol, which represents one of the Cham people's religious beliefs. The tower was nearly derelict during the French colonial period.
Final line
If you are tired of the pressure and rhythm of city life, coming to Phu Yen and Palm Beach Hotel, you will be able to find peace and relaxation in your soul. I hope you will have a good time playing and relaxing in this land.