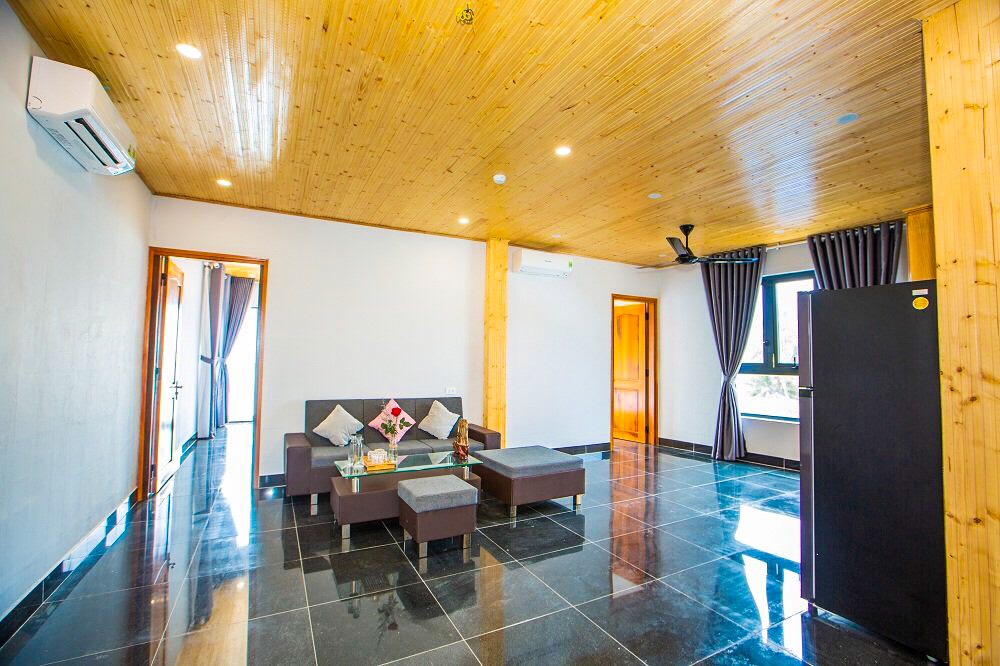 The new resort on Phu Yen – Review Palm Beach Hotel
After a period of social isolation, it's time to bid farewell to a bleak 2021 by covid. The beginning of 2023 is full of new things; it is also a good time for a trip because Vietnam will enter the most beautiful season, which is summer- the tourism season. If you enjoy the sea, Phu Yen should not be missed on this occasion. To round out the trip, let's take a look at Palm Beach Hotel, the new resort on Phu Yen in 2023 that you might stay at on this trip!
Something about Palm Beach Hotel
This hotel like a piece of harmonious music in the design style to the surrounding space is very impressive. Palm Beach Hotel- the new resort on Phu Yen island in 2023 is a 4-star resort listed in the finest tourist service activities. It is located on the magnificent coast of Central's beach, in An My commune, Tuy An district, Phu Yen province, where the moonlight makes the sand more pure and imaginative and this is where you can see the sunrise in the early morning.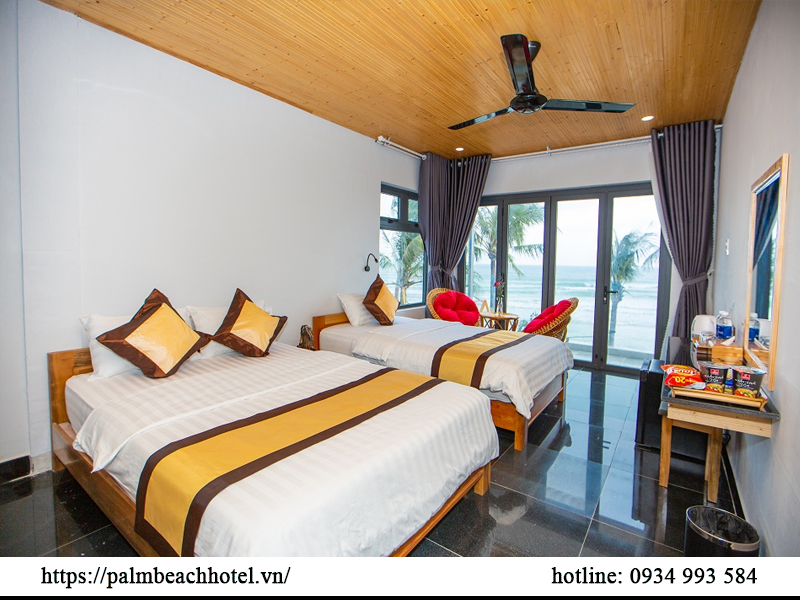 Palm Beach Hotel has 19 rooms and is located in Tuy Hoa city, 15 kilometers from the airport. With 19 premium rooms, all with sea views, a bar, an outdoor swimming pool, and a children's play area, we wish to provide you with the most pleasant holiday possible while blending in with nature.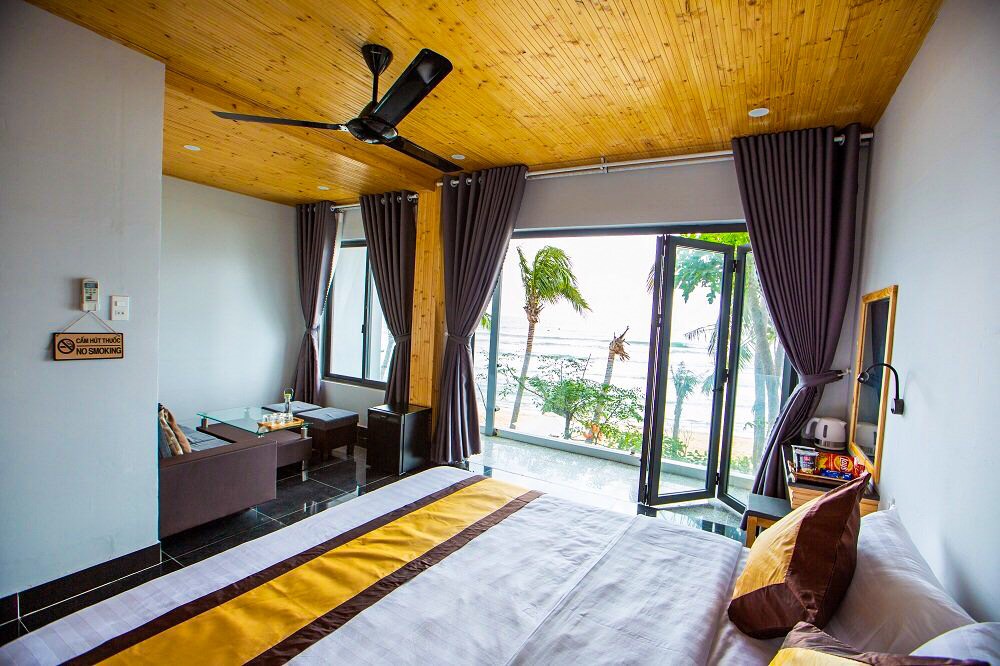 All rooms face the sea or the lake, providing a sense of lightness and tranquility. The rooms are created with bold Vietnamese modern architecture, near the sea but still retain biological trees. For events and conferences, the hall has a capacity of 100 seats. Palm Beach Hotel offers a huge saltwater swimming pool near the beach that is the cleanest infinity pool. The lake contains both an adult and a children's pool. The swimming pool also serves as a place for gorgeous and romantic parties, lakeside banquets, weddings, and events, which are well-loved by many people.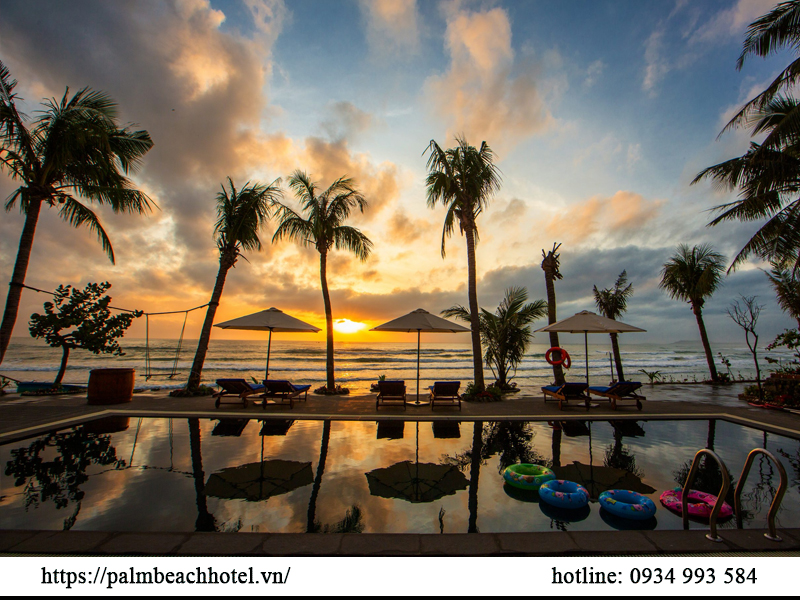 The Palm Beach Hotel restaurant, which overlooks the sea and has a charming swimming pool in front, serves Asian and European dishes as well as local favorites like hot pot and fresh seafood, and you can also plan a seafood BBQ party with a team of experienced chefs and workers on the lovely beach.
How perfect food service and staff of Palm Beach Hotel
Excellent food service
Palm Beach Hotel provides on-site restaurants. You can sign up for breakfast, lunch, or dinner if there is a need. The hotel's main selling feature is its proximity to the sea, which ensures that there is always fresh fish available. This has left visitors with outstanding memories of their stay at the hotel.
The hotel's cuisine is all tastefully made and fit for everyone's taste. You will be served European and Asian meals as well as Phu Yen delicacies. Furthermore, the hotel's restaurant is incredibly clean and spacious, making guests feel even more satiated.
Staff that are friendly and attentive
Palm Beach Hotel has a quality workforce that meets 4-star hotel standards. From the front desk to the rooms, everyone is well-trained. The chef team has extensive experience.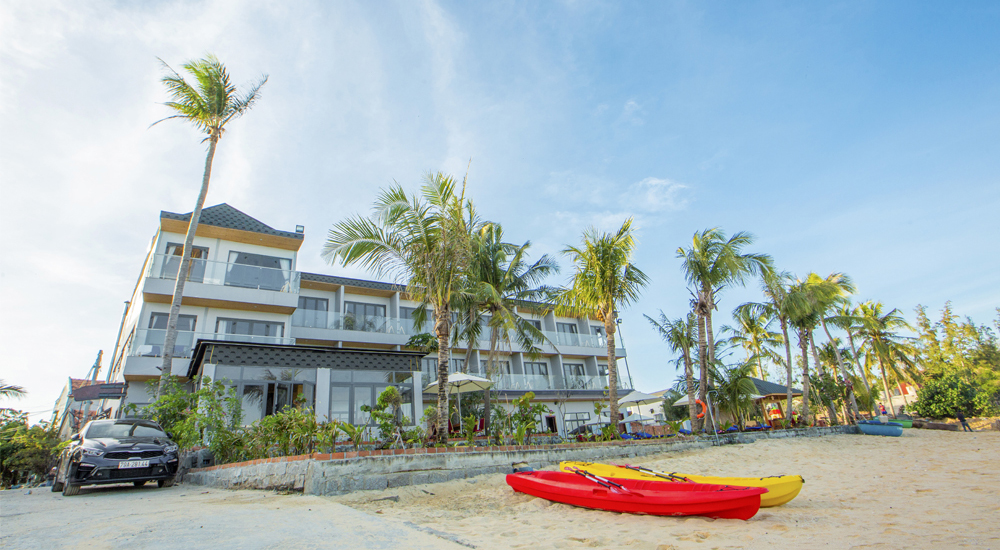 Furthermore, the staff's working attitude is constantly dedicated and considerate, as well as thorough in all tasks. Palm Beach Hotel meets all of the requirements of guest.
Elegant amenities
Apart from its stunning infinity pool, Palm Beach Hotel has won the hearts of visitors with its first-rate facilities.
– The hotel has a food court with a variety of delicious, unusual, and unusual dishes. Because it is right next to the sea, the majority of the seafood served here is very fresh, ensuring complete safety and hygiene.
– A luxurious coffee area with a variety of delectable dishes.
– The hotel's on-site bar is an excellent choice for couples looking to try something new.
– In addition, the hotel has a play area for children. Parents are at ease providing their children with extremely beneficial practical experience.
Is the best room rate at Palm Beach Hotel expensive?
Many people are concerned about whether Palm Beach Hotel provides good service in Phu Yen and whether it is too expensive. Tourists choose Palm Beach Hotel not only for the high quality of service but also for the reasonable price. With a variety of room designs to suit your and your family's needs. Palm Beach Hotel offers a variety of room types at various preferential rates, making it simple for you to select. A fully equipped room for your trip costs only 1,350,000 VND. Furthermore, the hotel has many preferential regimes for tourists traveling in groups. Palm Beach Hotel is consistently one of the most affordable hotels in the Phu Yen resort chain. As a result, you can feel completely confident in choosing this location as a stopover for your trip.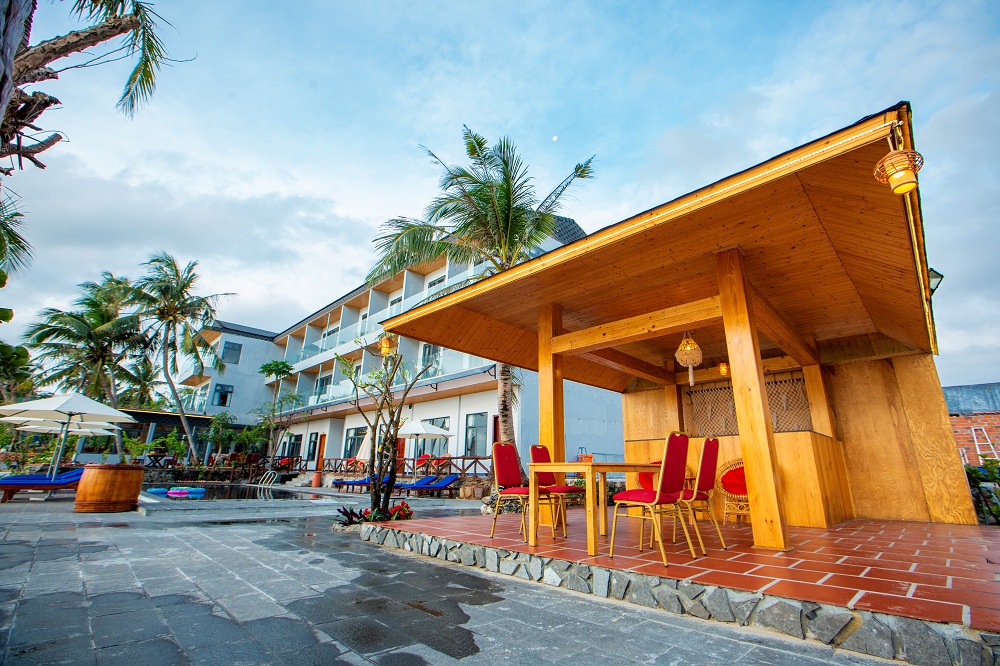 Phu Yen tourism is gradually becoming a favorite destination for many people traveling to Central Vietnam, so if you're looking for a new resort on Phu Yen in 2023, Palm Beach Hotel is the best option. It's intended for you! Hopefully, these will be extremely useful comments for travelers planning a trip.