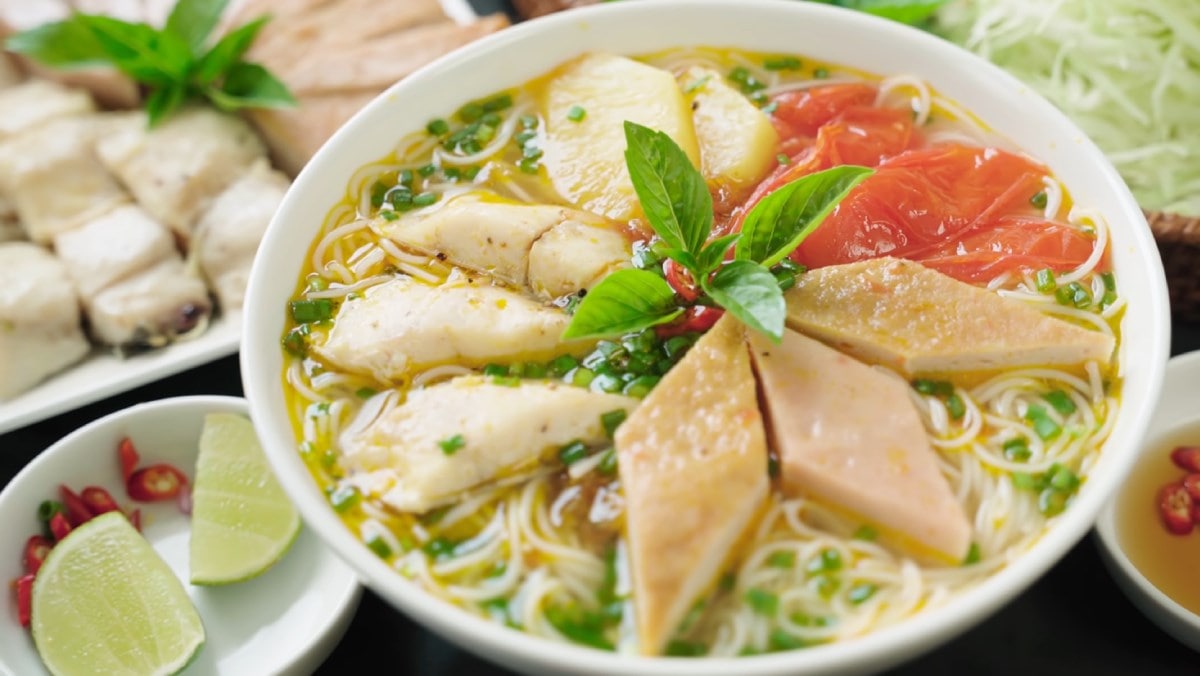 The most popular Phu Yen breakfast that you shouldn't miss!
Phu Yen is not only a destination for all domestic and foreign tourists, it also has extremely unique cuisine. Breakfast is the most important meal of the day and should not be skipped. But are you tired of wondering what to eat for breakfast in Phu Yen, where to eat, and how much it costs? Don't worry, Palm Beach Hotel will introduce you to the most popular Phu Yen breakfast.
Tuyet Nhung chicken rice 
Tuyet Nhung chicken rice is an excellent choice. A nutritious meal will allow you to travel more energy. Tuyet Nhung chicken rice is well-known for its distinct flavor made from heirloom recipes. Because it is cooked in chicken broth, the steamed rice is light yellow, sweet, and fragrant. Other ingredients, such as chicken, pickles, and so on, are specially prepared. Depending on the customer's preferences, the chicken is boiled until soft but not overcooked, then torn into bite-sized pieces or left on the thighs. If you still don't know what to eat, come right away and enjoy!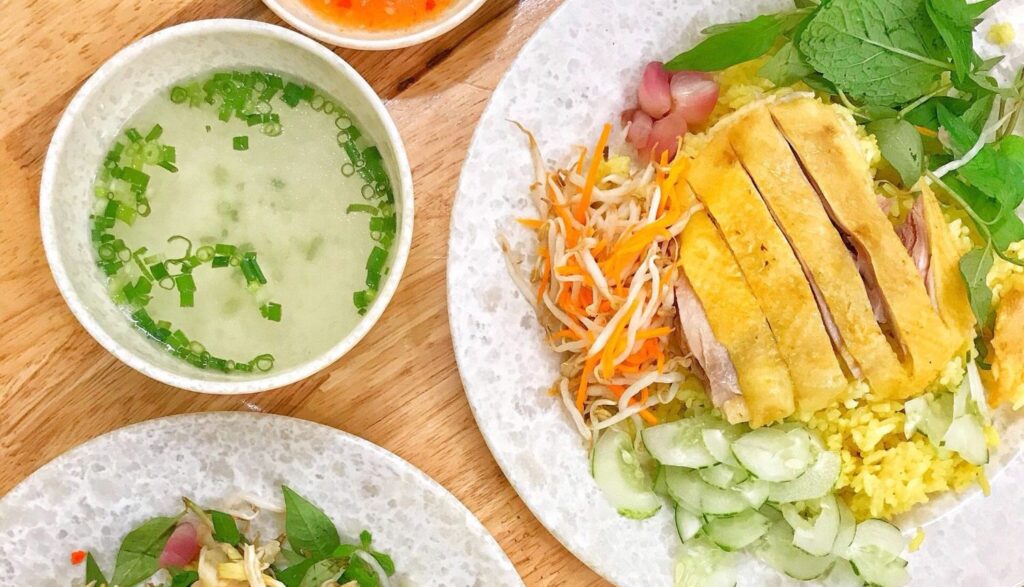 Address: 189 Le Thanh Ton, Ward 3, Tuy Hoa City
Pancakes – Banh Xeo
Pancakes in this region are distinguished by their size. The owner will pour the cake directly where you want to eat it, ensuring that the cake retains its crisp, hot taste. To maintain the thinness and crispy golden color of the pancakes, a medium layer of flour is poured over them. The filling is made of delicious fresh meat and seafood. Rice paper, herbs, mango, cucumber, salad, and the essential sweet and sour fish sauce are served with banh xeo. Everything will combine to make a more delicious breakfast.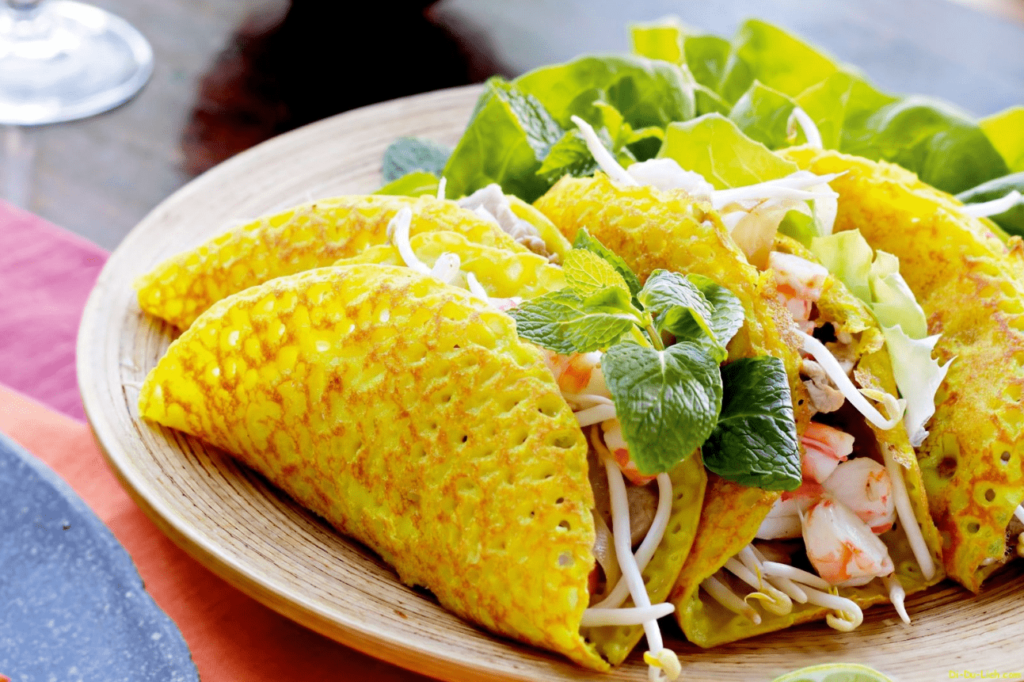 Address: No. 20 Le Thanh Ton, Ward 1, Tuy Hoa, Phu Yen
Bread soup
If you're still unsure about what to eat for breakfast when you visit Phu Yen, the bread soup shop is a great option. The shallot soup is a rustic but rich dish with the typical flavor of the land here. Why is this considered a traditional dish? Because the process of selecting ingredients and processing the broth is carried out by locals. The broth is made with a strong chives flavor combined with the yellow color of fish cakes and the moderate softness of banh chung. When you visit Phu Yen, don't miss out on this delicious, nutritious, and inexpensive country dish!
Address: near Tuy Hoa market
Steamed thin rice pancake
In Phu Yen, you can also try steamed thin rice pancake for breakfast. The flavor of the hot, steamed thin rice pancake will undoubtedly leave an impression on you. You will be able to see the process of making this food firsthand here. Eat as much as you want, and the owner will cook as much as you want. As a result, the cake will be more delicious because the heat is kept just right. After that, the cake will be served with fried onions, chopped shallot leaves, vegetables, and a distinctive sweet and sour fish sauce. If you are interested in purchasing this dish, please visit the address below.
Address: 49B Nguyen Du, Tuy Hoa City, Phu Yen
Fish noodles in Dat Phu
Fish noodles Dat Phu is a popular breakfast option among locals. The broth prepared here will astound you. To ensure that the broth tastes fresh and sweet, the vermicelli is cooked according to a traditional recipe. Fish is purchased fresh at the wharf to ensure maximum freshness and flavor. In particular, in addition to the fish ingredients, you can request more jellyfish if desired. If you like it spicy, you can also get an extra bowl of spicy seasoning to mix into the vermicelli. The prices are extremely reasonable. Make sure to eat delicious food and relax about the price!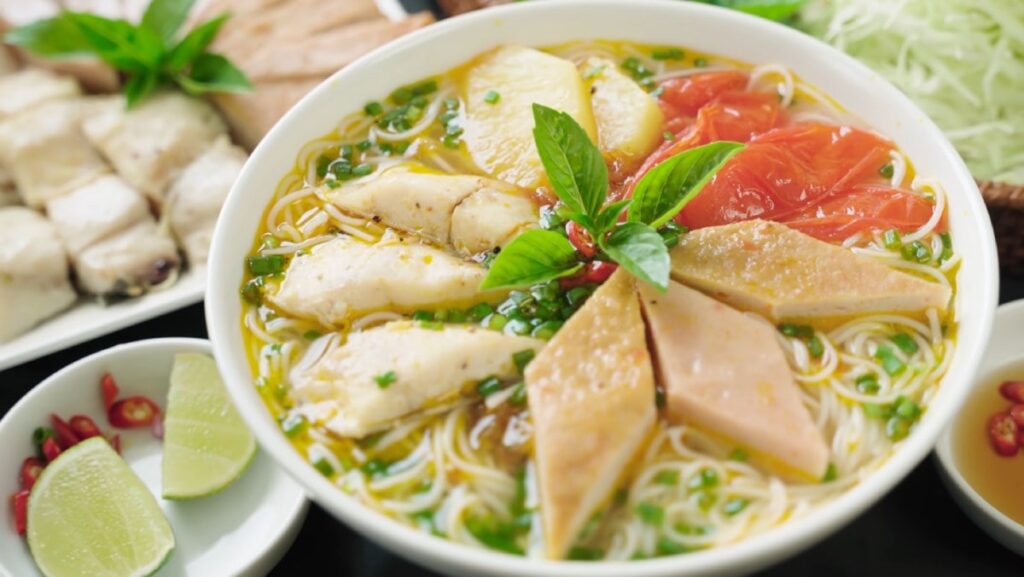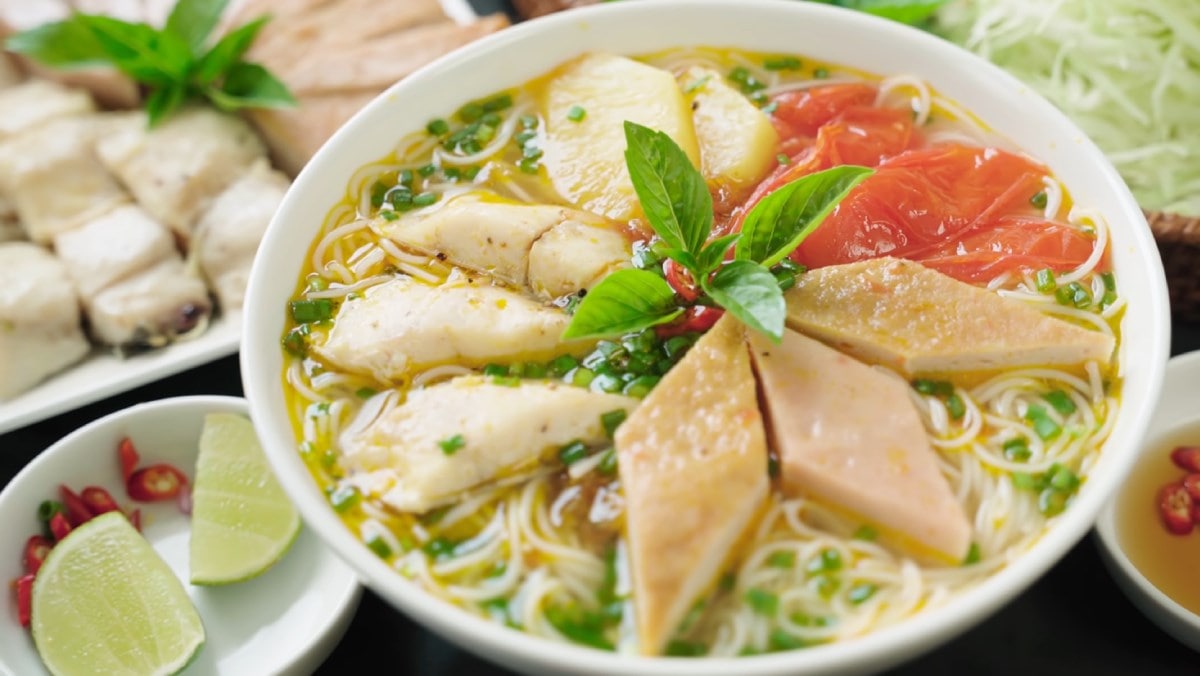 Address: 169 Le Thanh Ton, Tuy Hoa City, Phu Yen
Hoang Linh Squid Noodles Restaurant
You've probably heard of vermicelli, fish vermicelli, and so on, but have you ever heard of squid noodles? If you don't know what to eat for breakfast in Phu Yen, come here and try Hoang Linh squid noodle restaurant. Hoang Linh is confident with squid ingredients that are always fresh in a land known for fresh seafood. Hoang Linh, unlike other squid ink noodle shops, uses small rice squid rather than leaf squid. This ensures that the squid remains soft and sweet without becoming chewy. The broth is fragrant and has a cool sour taste of tomatoes. What are you waiting for? Come try it right now.
Address: 166 Hung Vuong, Tuy Hoa City
Bread
Bread is a good option if you want a quick breakfast but still feel full for a long time. Co Be bread has been around for a long time and has been passed down from generation to generation due to its delicious taste, plentiful supply, and low price. A wide range of bread fillings to meet the needs of even the most discriminating customers. You can refer to fillings like pate, spring rolls, grilled meat, seafood, vegetables, soy sauce, sauce, and so on.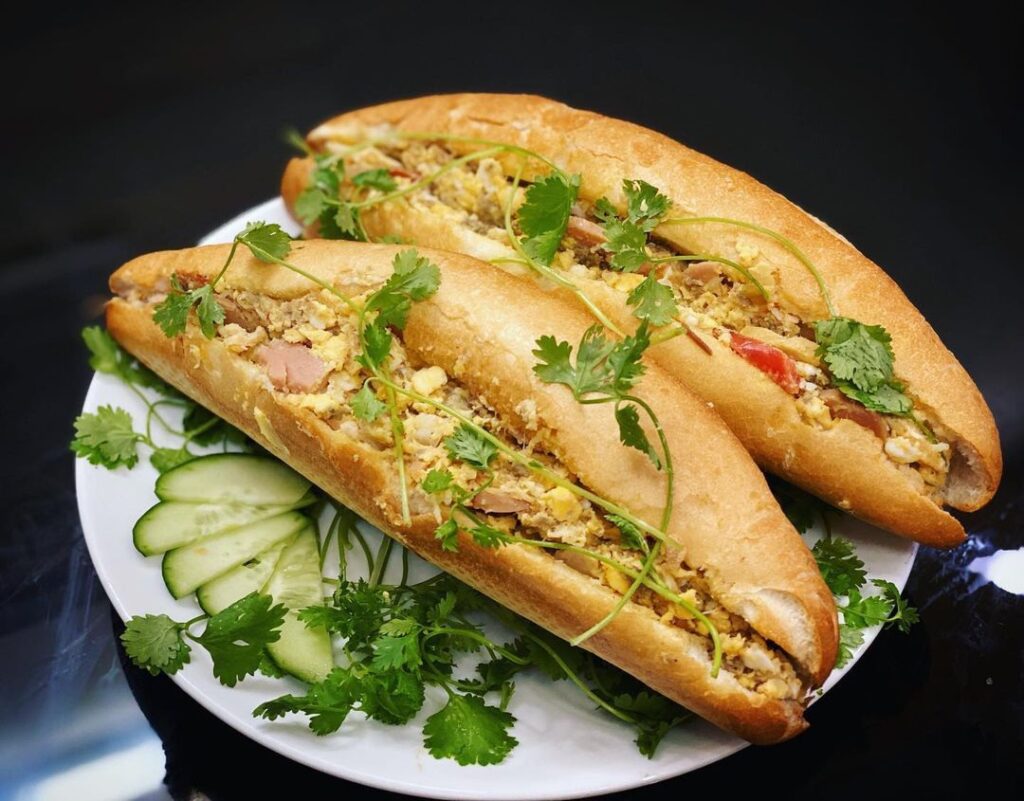 Address: 136 Nguyen Hue, Ward 7, Tuy Hoa City, Phu Yen
Discovering the land of Phu Yen is more enjoyable now that Palm Beach Hotel has introduced quality, traditional, and affordable Phu Yen breakfast dishes. I wish you a joyful and meaningful journey!