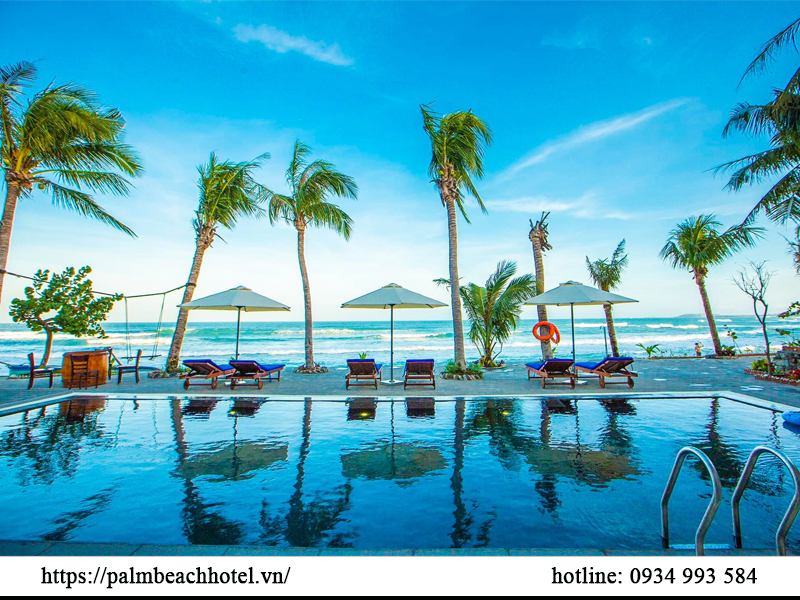 Top-Rated Beach Resorts and Hotels on the coast in Central Vietnam
Vietnam is quickly becoming one of the world's top beach destinations, with warm, friendly locals, wonderful and economical food, a large selection of beachfront hotels, good weather, a rich culture, and over 2,000 kilometers of coastline for their vacation.
Start planning your vacation today, whether you're a honeymoon couple, a family, a group of friends, or traveling alone, with our list of the top beach resorts and hotels on the coast in Central Vietnam, which are located in the country's best beach cities. Some are unique, and all are ideal for travel or planning your next warm vacation. With this list, you can start organizing your journey right now.
Palm Beach Hotel, Phu Yen Province
Unlike other hotels, the Palm Beach Hotel is in a good location for tourists. When you stop to relax here in An My commune, Tuy An district, Phu Yen province, you can easily explore various magnificent sceneries including Da Dia Ganh, Xep beach, Yen island, Nhan tower Phu Yen… As a result, if you're passing through Phu Yen, this is the best place to stop.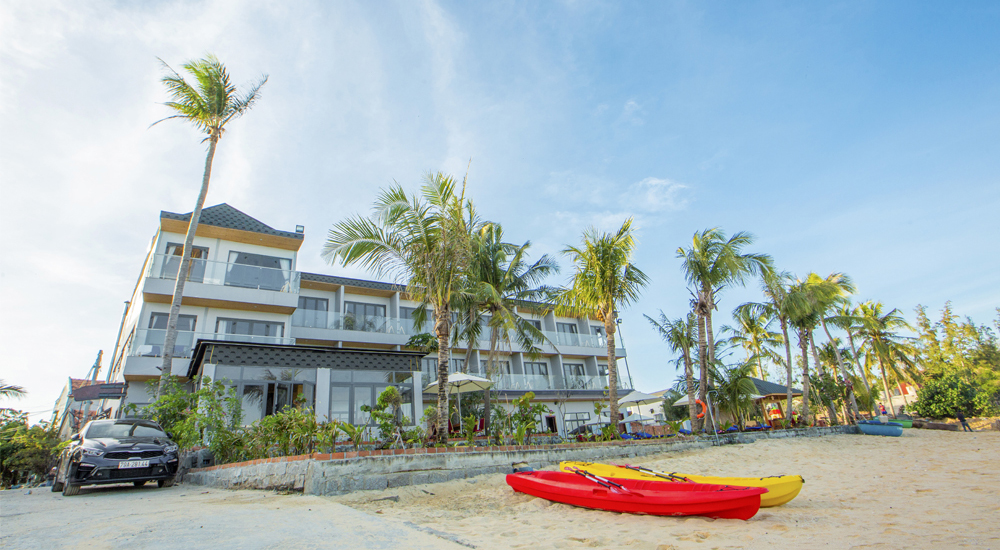 The Palm Beach Hotel is one of Phu Yen's most popular hotels. This location is a popular stopover for many travelers and has left a lasting effect. The hotel is not only in a handy location, but it also has a fantastic view. You will be able to spend quality time with your family and friends in the most comfort. As a result, the Palm Beach Hotel has risen to the top of the hotel ladder with the most gorgeous swimming pool in the world today.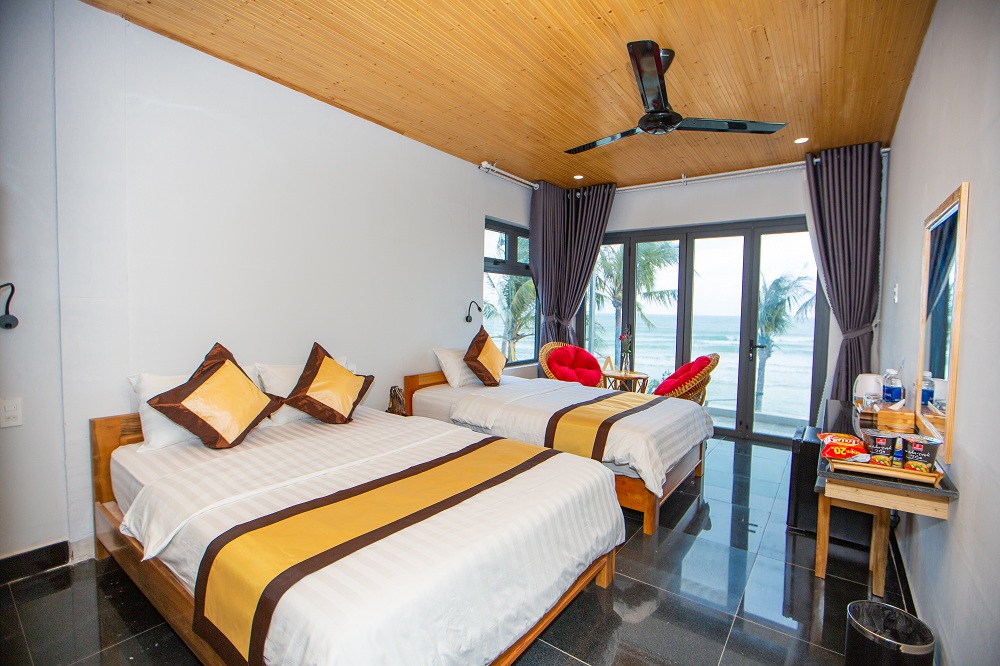 The 4-star Palm Beach Hotel Phu Yen will delight any visitor that visits here. The hotel's rooms all have a direct view of the beach at Ganh Dua. With beautiful and comfy wooden furniture, the hotel is created in a youthful and modern manner. It is accompanied by a restaurant serving delectable European dishes, including seafood obtained fresh that day by local fishermen. If you have the opportunity to visit Phu Yen or are planning a trip here, please do so. Please visit Palm Beach Hotel Phu Yen at least once to experience the essence of this sea.
Hotline: 0934 993 584

Email: service@palmbeachhotel.vn
DaNang's Mandila Beach Hotel
East Sea Park is only a short walk away from this beach spa hideaway. Hit the neighboring beach, dine onsite at Lobby Bar, or get a drink at one of the hotel's three bars/lounges at Mandila Beach Hotel DaNang. Each of the 130 rooms has thoughtful details like bathrobes and slippers, as well as amenities like pillowtop beds and luxury bedding. Free WiFi, minibars, and LCD TVs with cable channels are all provided.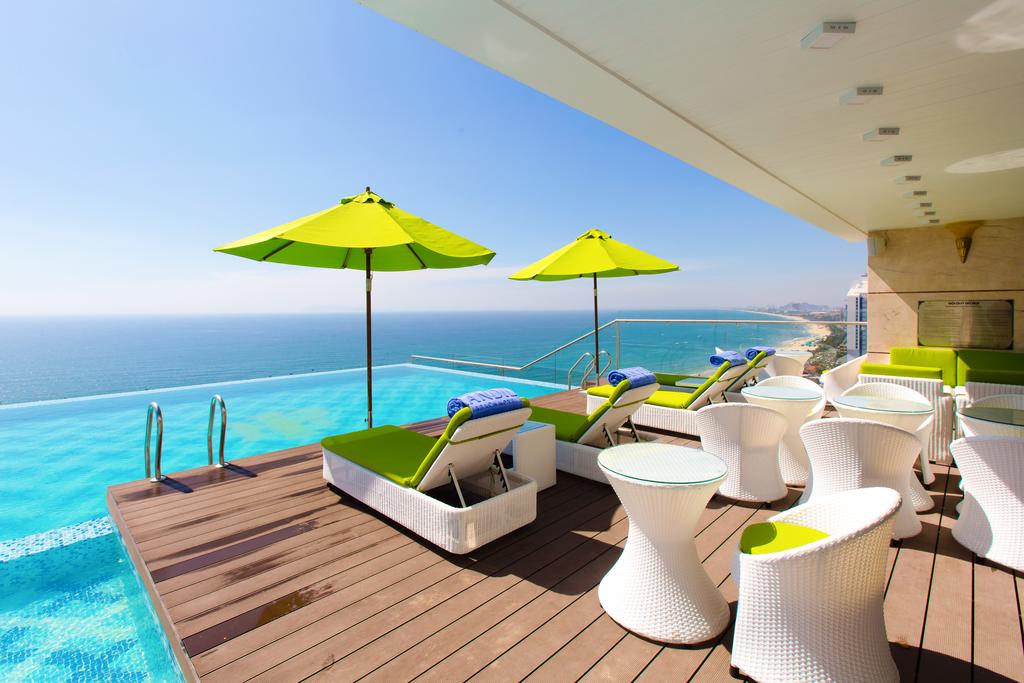 There are 130 air-conditioned rooms with minibars and safes at Mandila Beach Hotel DaNang. Premium bedding is used in pillowtop beds. Cable channels are available on 43-inch LCD screens. Bathrobes, slippers, bidets, and complimentary toiletries are provided in the bathrooms. In addition, hairdryers and complimentary bottled water are provided in each room. Every day, housekeeping is given. An outdoor pool, a sauna, and a fitness center are among the hotel's recreational offerings.
At the hotel's full-service spa, guests can unwind with a relaxing treatment. Hot stone massages, Thai massages, facials, and body cleanses are among the services offered.
Best beach resort in Phu Yen
The best beach resort in Phu Yen Tuy Hoa City (Phu Yen Province) is about as off the beaten path as you can get while still being on the Reunification Express' main rail line. The beach is large, spectacular, and mostly deserted. However, it is the pleasant people and the street cuisine that distinguish this location.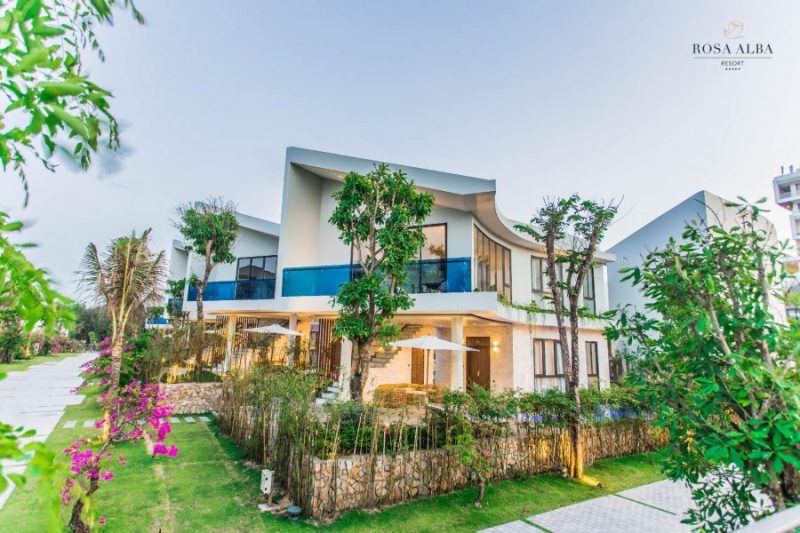 Rosa Alba Resort & Villas, a luxury beach resort inspirationally built to capture the essence of the surrounding natural beauties of Vietnam's Central Coast and host the most welcome and appreciated visitors with world-class facilities, rise in harmony with its spectacular surroundings. The cost of a room ranges from 65 to 380 dollars.
Premier Village Danang Resort
Da Nang is a seaside city in central Vietnam that served as the country's primary port during much of the country's colonial period. It's a popular tourist destination for both Vietnamese and international visitors, with wonderful food and about 92 kilometers of beaches. The southern beaches now have the most luxurious 5-star resorts of any region in Vietnam.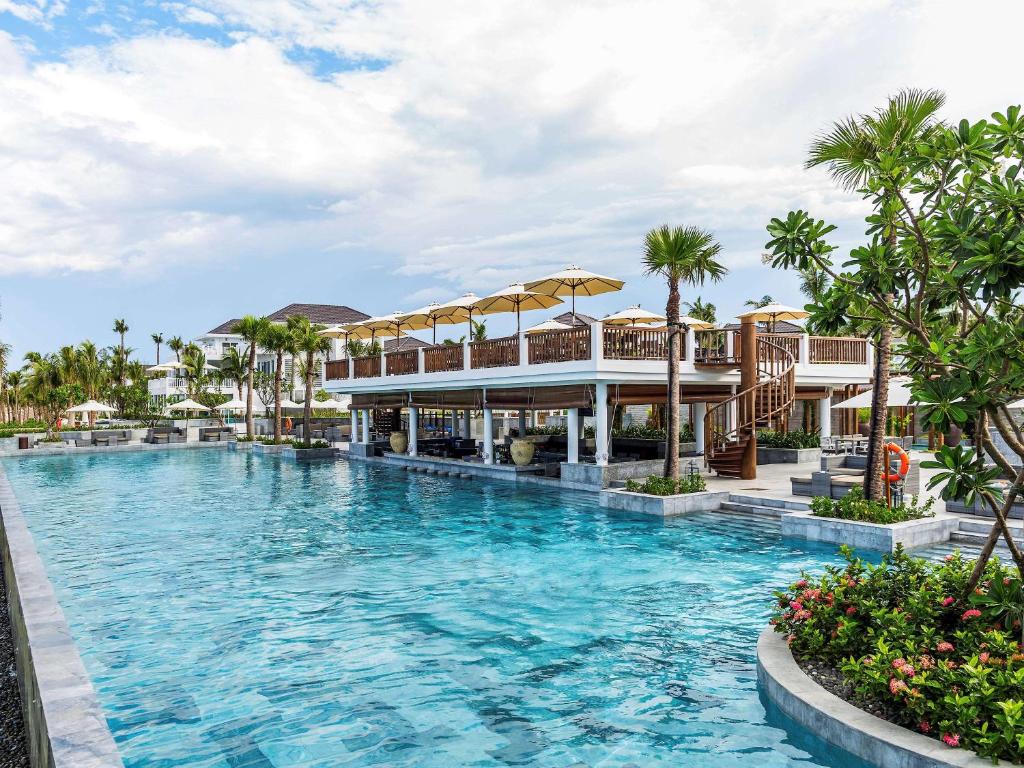 The secluded Xuan Thieu Beach in the north of the city is the best beach in Da Nang, with Thanh Binh Beach (facing Da Nang Bay) a close second. They're the greatest since they're the least congested, but they don't have any amenities, so you'll have to bring your own food. The largest Premier Village Danang Resort – Managed by Accorhotels, a luxury residential development that also rents villas by the night, is the greatest place to stay. These are spacious, elegant, ultra-modern rooms in a full-service, country club-style resort complex with a variety of eating options and other amenities.
Final Lines
Life is full of opportunities to seek out the extraordinary, learn something new, and broaden our perspectives. Spending time at the beach is never a bad idea! Rise and shine at some of the world's most luxurious beach hotels in central Vietnam, and explore some of the world's most pristine beaches. You can compare fantastic Central Vietnam hotel offers in one location at Palm Beach Hotel, click to book, and be on the beach in no time. Contact us for exclusive member pricing. So make a reservation right now!