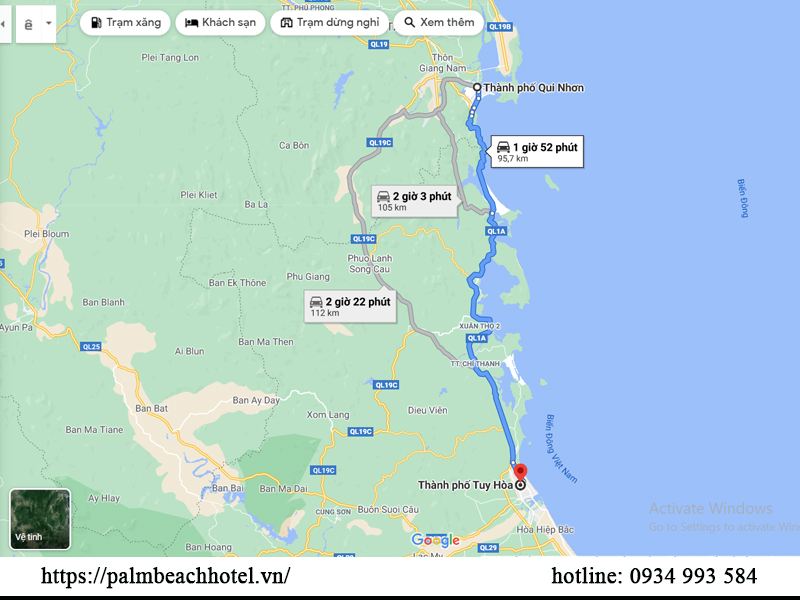 How to get from Quy Nhon to Phu Yen?
Quy Nhon is a coastal city in Binh Dinh province with a number of well-known landscapes. Phu Yen is also a popular tourist destination, attracting both domestic and international visitors. After seeing all of the main attractions in Quy Nhon, your next stop must be Phu Yen, but many people are afraid of the distance to travel because the road is quite long, and do not know how to get from Quy Nhon to Phu Yen. You can find more information you need in the article below.
How far is it from Quy Nhon to Phu Yen?
Quy Nhon and Phu Yen are both located on the South Central Coast. The journey from Quy Nhon to Phu Yen is approximately 136 kilometers long and takes approximately 2 hours and 50 minutes. There are numerous ways to travel from Quy Nhon to Phu Yen, including a train, bus, motorbike, taxi, and tourist car.
How to get from Quy Nhon to Phu Yen?
Move from Quy Nhon to Phu Yen by bus
Tourism from Quy Nhon to Phu Yen is currently in high demand. As a result, many bus companies service this route, with approximately 23 departures per day. There are currently many reputable and high-quality bus operators offering bus trips from Quy Nhon to Phu Yen, including Thanh Thuy, Quy Thao, Phuc Thuan Thao, Luong Trieu, Van Vinh… Guests' bus fares range from 70,000 to 100,000 VND/time. If you want a more comfortable journey, you can purchase tickets from Limousine bus companies. The majority of vehicles are outfitted with modern equipment, luxurious seats, a WiFi network, cold towels, drinking water, and LCD screens to provide you with the most comfortable and relaxing journey possible. The cost of a limousine bus ticket from Quy Nhon to Phu Yen ranges from 300,000 to 470,000 VND/way.
From Quy Nhon to Phu Yen by motorbike
Motorcycles are an excellent mode of transportation for those planning a "trip" or backpacking trip. Motorcycles will allow you to take the initiative in a timely manner, allowing you to freely admire the scenery or stop at any beautiful angle to take a picture. The disadvantage of traveling by motorcycle is that it will take you a long time and will exhaust you. Going on hot or cold days will harm your health and make travel difficult.
From Quy Nhon to Phu Yen by a self-driving car
Traveling by self-driving cars, like riding a motorcycle, allows you to take the initiative in time, leaving you free to visit and explore. However, this mode of transportation will be more expensive than the others. You can rent a car with a driver if you don't know how to drive.
Travel from Quy Nhon to Phu Yen by train
The railway distance between Quy Nhon and Phu Yen is approximately 110 kilometers, with a total travel time of 2 hours and 24 minutes. The cost of a ticket ranges from 80,000 to 220,000 VND per person/turn. You will have a safe and timely journey if you travel by train. Furthermore, you can travel comfortably, eat, relax, and enjoy many beautiful views along the way.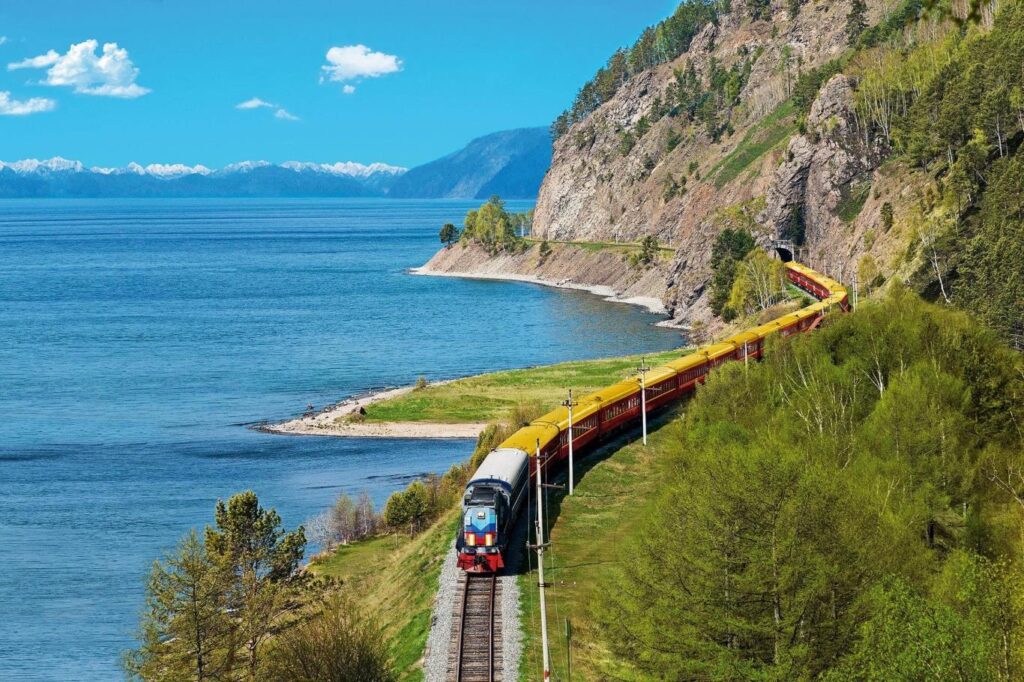 Suggestions for a journey to discover Quy Nhon and Phu Yen
Phu Yen has the peaceful and rustic beauty of Vietnam's forgotten villages. There are also lovely "paradise islands" nearby. It is impossible to mention Bai Xep, O Loan lagoon, Mon beach, Xep beach, Ghenh Ong, Tuy Hoa beach, Vung Ro bay, Hon Nua, or great Amazing natural works at Ghenh Da Dia, or the famous spots such as Mang Lang Church, Van Hoa Plateau,…
Check-in at Eo Gio
Eo Gio, located about 20 kilometers from the center of Quy Nhon city, is one of the "storming" destinations in Binh Dinh. The majestic bow-shaped rocky mountain system that surrounds Eo Gio creates a natural picture that is both wild and poetic. You can not only admire Eo Gio's "intoxicating" beauty here. 
Camping at the Trung Luong picnic area
Camping at the Trung Luong picnic area is another interesting travel experience in Quy Nhon. Trung Luong is a popular eco-tourism destination in Binh Dinh province, located about 30 kilometers from Quy Nhon. Coming to the Trung Luong picnic area, you can enjoy the peaceful environment, swimming, basket boating, and "super virtual" check-in. Camping on the green lawns to play, make campfires, sing songs, or enjoy delicious outdoor barbecues with friends and family is the most popular activity here.
Admire the amazing nature at Da Dia Reef
Ganh Da Dia has long been known for its unique and interesting beauty, not only in Vietnam but throughout the world. You only need to travel about 35 kilometers north along Tuy Hoa's coastal road from the city. You were captivated by the extremely unique natural landscape here at first sight. The prismatic stone blocks stacked mysteriously layer upon layer. It creates an ink painting that "fascinates" anyone when combined with the blue sea, golden sunshine, and whispering waves. Seeing the beautiful sunrise over Da Dia Reef is a popular tourist activity.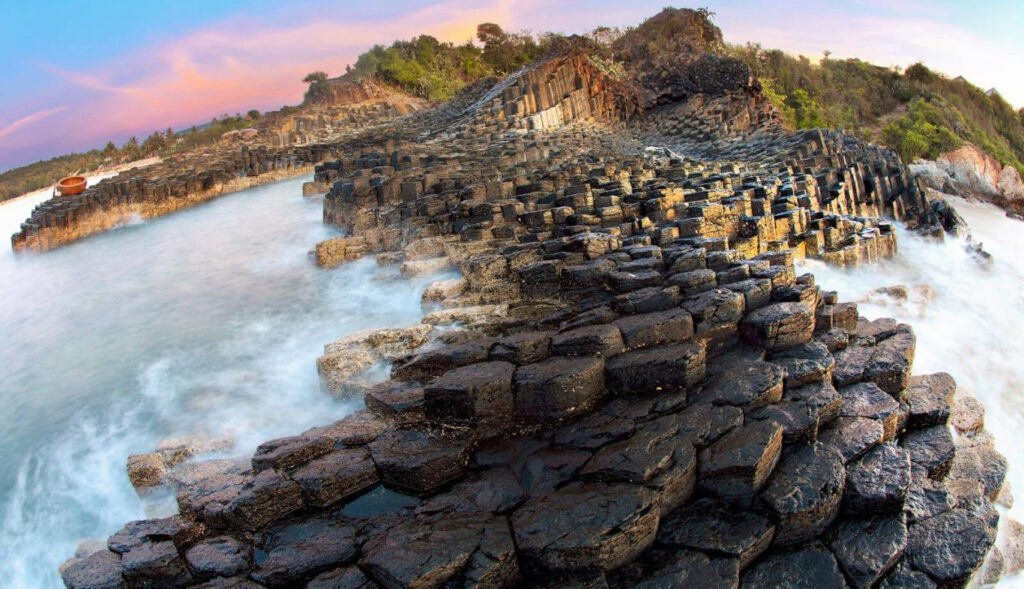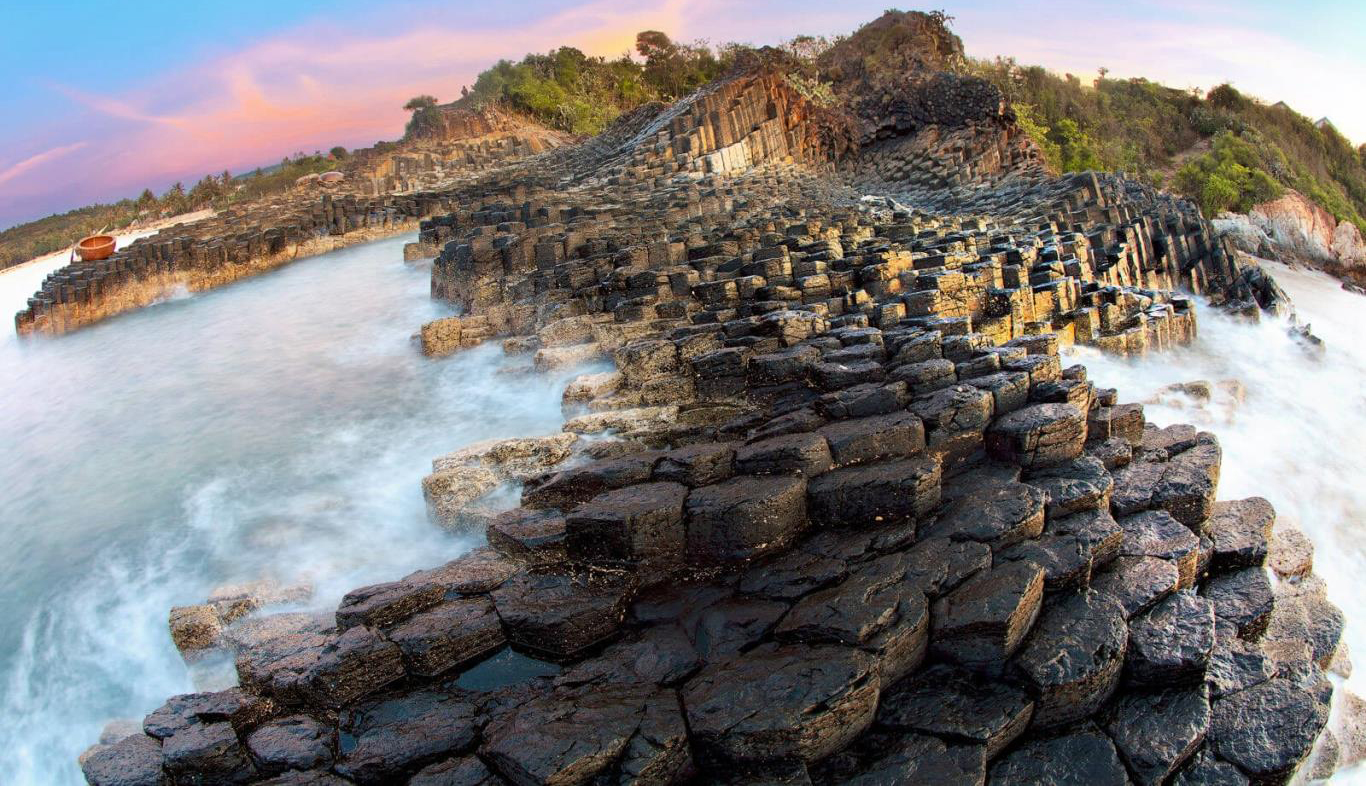 Diving to see corals in Vung Ro
When visiting Phu Yen, you simply cannot overlook the famous Vung Ro, right? Located in Xuan Hoa Nam commune, Dong Hoa district, approximately 35 kilometers from Quy Nhon. The combination of the blue sea, white clouds, and endless mountain ranges has resulted in a stunning and enthralling image. 
When you visit Vung Ro, you can enjoy a variety of activities such as swimming, canoeing, riding a jet ski, canoeing with banana buoys, and camping overnight on the beach. Scuba diving to admire the colorful coral reefs and rich ecosystems under the sea will be an extremely wonderful experience for those who love adventure and exploring the ocean. Scuba diving is extremely inexpensive here, with prices ranging from 100,000 to 150,000 USD per person (including diving equipment and boats brought to the place).
Hope that this article has helped you plan a fun and meaningful trip with family and friends. Don't forget to tell Palm Beach Hotel about your fascinating experiences in Quy Nhon – Phu Yen!