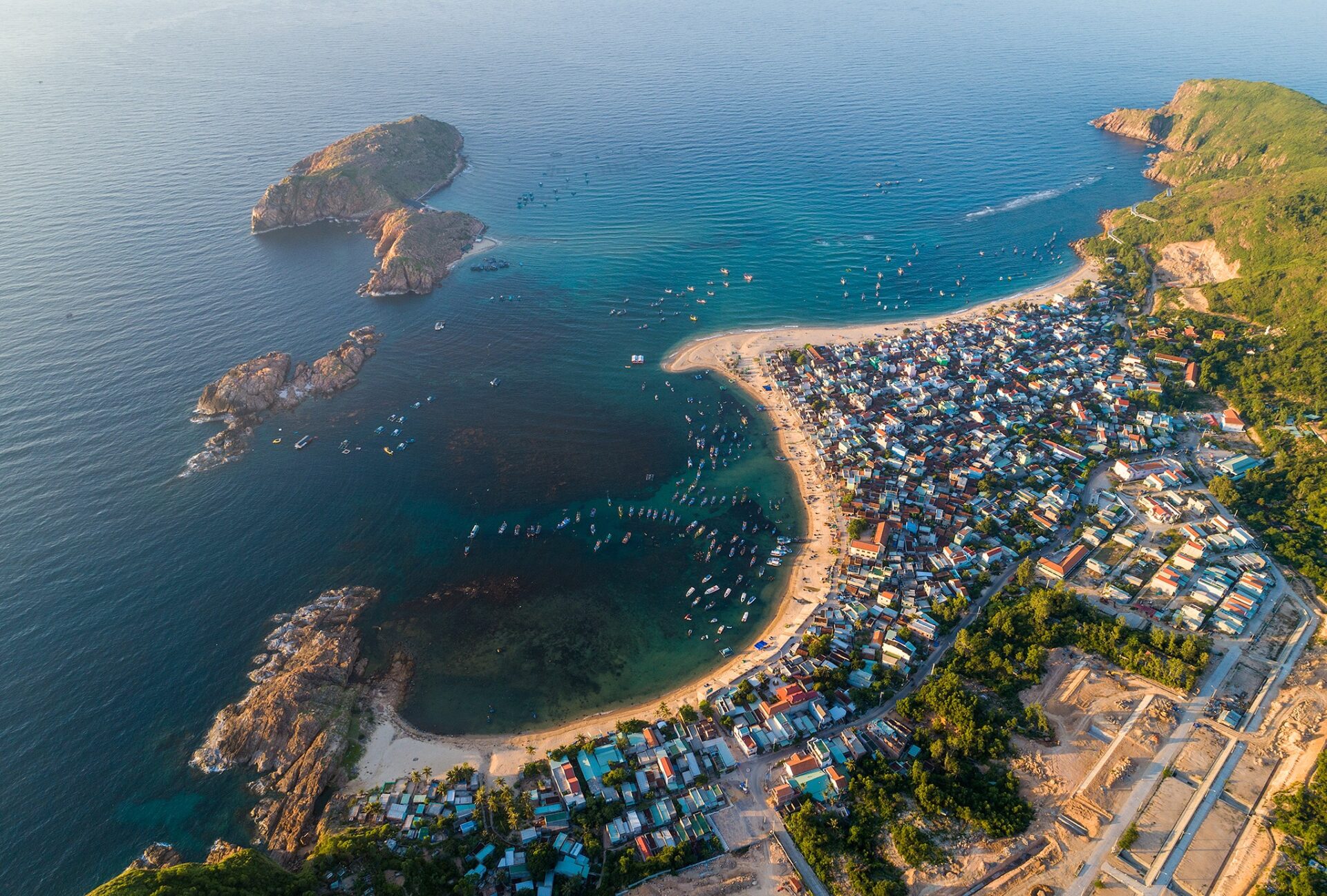 Top 3 amazing experiences when traveling Phu Yen
Tourists always find Phu Yen tourism to be the most interesting stopover. People who come here will be overwhelmed by the beautiful natural scenery that is suitable for tourists. So, for your convenience, we are writing an article about the newest Phu Yen tourism experience in 2023. You will return to this land one day because it's so fascinating! The land of Phu Yen can be compared to a beautiful, sincere, rustic village girl who is equally pure and pure. Visitors to Phu Yen are often taken aback by the poetic natural scenery. Let us learn about the Phu Yen travel experience in order to have a complete trip by reading the article below.
The best time to visit Phu Yen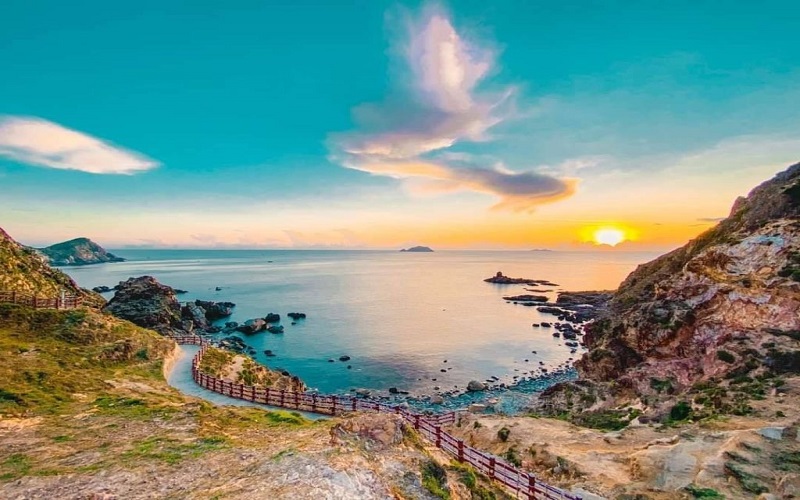 The strip of Vietnam in general, and Phu Yen in particular, are located in the tropical monsoon climate zone, with two distinct dry and rainy seasons. The rainy season lasts from September to December each year. As a result, according to Phu Yen travel experience, if you want the most complete Phu Yen trip, come in the summer, especially during that time. From January to August. The sun is shining brightly at this time of year, and there is little rain, making it ideal for sightseeing and sea activities.
Cheap hotel in Phu Yen with a nice view and high quality 
Palm Beach Hotel is the best place to stay when visiting Phu Yen – it is located right next to the sea in Tuy Hoa city and is where many of you will stay. The hotel is located on the most beautiful beach in the Central region, in An My commune, Tuy An district, Phu Yen province. Because of its ideal location, visitors can stay here and easily move around to see the sights in Phu Yen.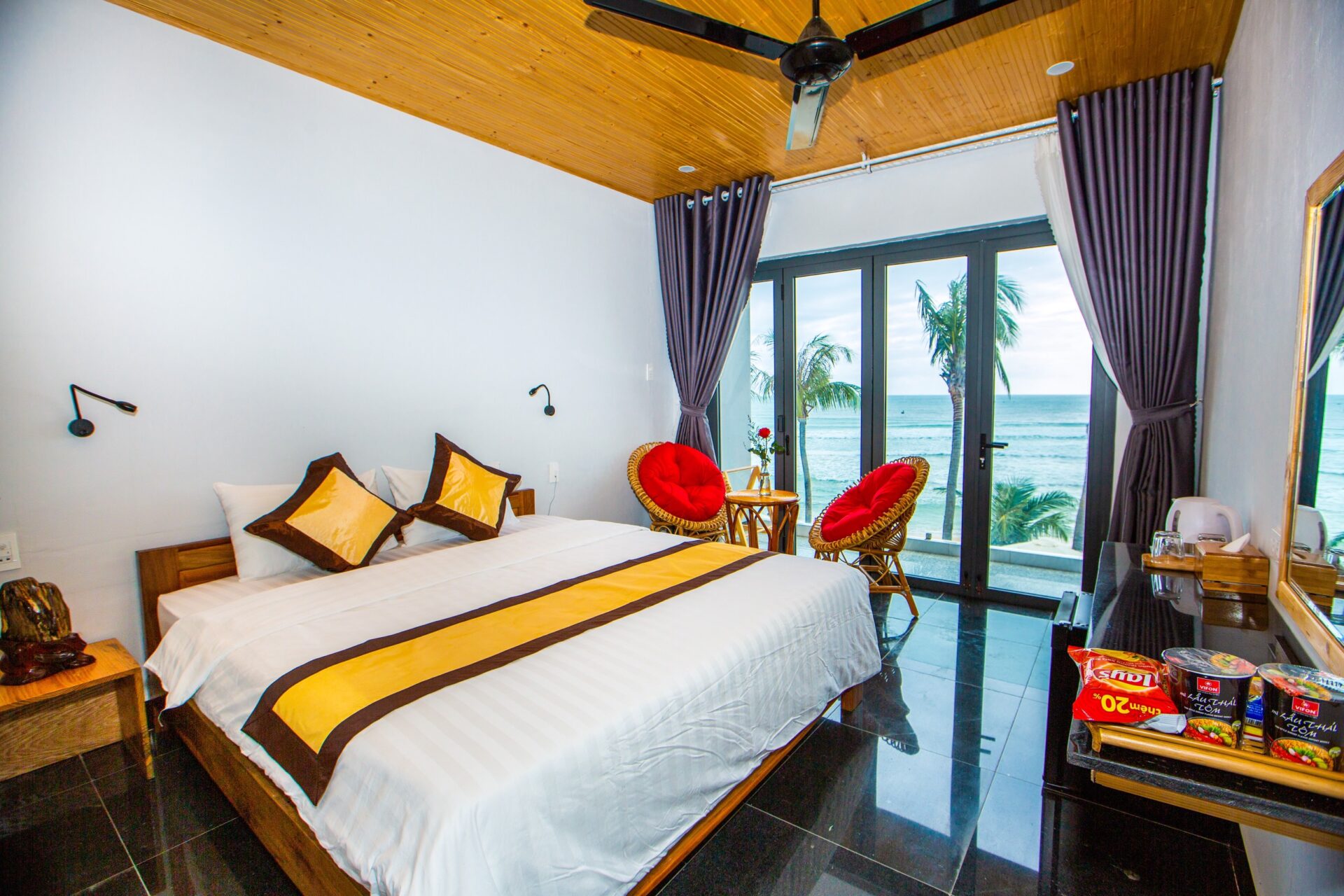 All resort rooms, from super to Delux, are luxuriously designed in my opinion, and the prices for 4-star hotel services are quite reasonable. Palm Beach hotel is quite nice, with a balcony overlooking the sea where you can relax and take in the picturesque scenery.
Phu Yen must-see tourist attractions
Swallow Tower
This is a Tuy Hoa city symbol and a sacred place where birds roost. Visitors can see the ancient Cham tower from the tower's observation deck. Nhan Tower is located on campus near the mountain's base; each floor of the tower is the same style and color. The entire tower faces east, the direction of the sun, the direction of the gods, to receive good luck, and contains the meaning of birth and proliferation.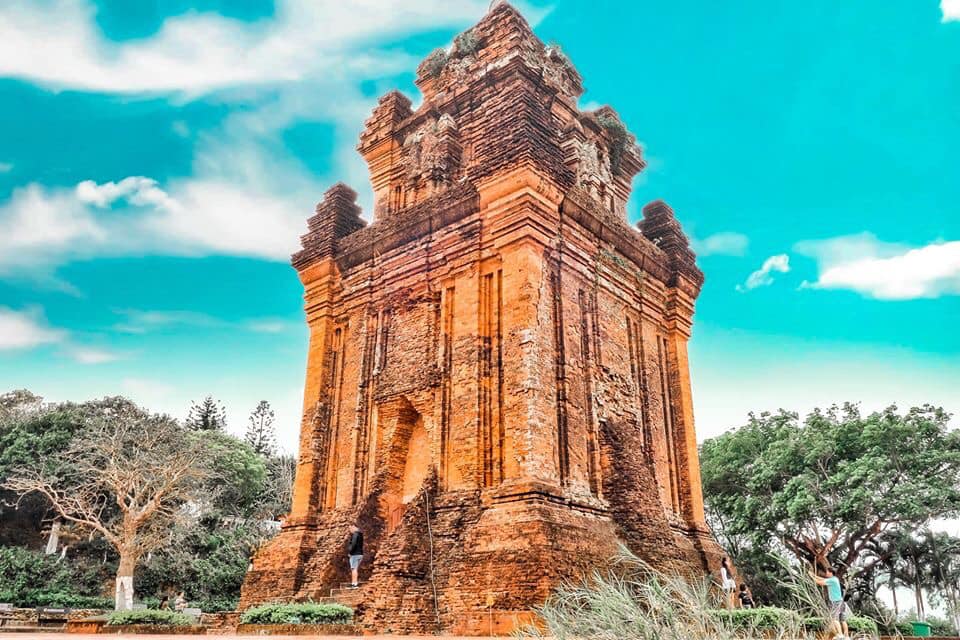 Every year during the Tet holiday, people flock to Nhan Tower to pray for good fortune and peace. This location also hosts dance shows on a regular basis, attracting visitors from all over the world. 
Dai Lanh Cape
It would be a mistake to visit Phu Yen without first visiting Dai Lanh Cape, which is known as "the place to welcome our country's first dawn."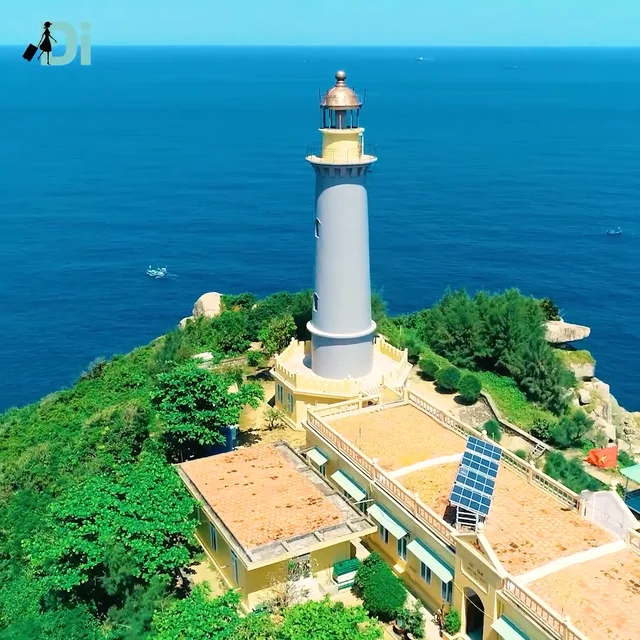 Dai Lanh Cape is another name for Dai Lanh Cape. Everyone who comes here must bring a device to create a memory for themselves with the place that was once considered the country's East. Standing on Dai Lanh Cape, you can see a scene of fishing boats far away, closer to the surrounding mountains. This location is most beautiful at sunrise. Don't forget to stop by this location to look at some virtual photos. I'm confident it will not disappoint you. If you stay here, don't forget to visit Bai Mon, where the sand is white and sunny.
The Mon Beach
When visiting Phu Yen, it is impossible not to visit the beautiful beaches with long white sand and clear blue sea. Bai Mon beach is nestled between two mountains and leans like a giant bow, providing visitors with an unforgettable experience.
Bai Mon beach, favored by nature, retains its mysterious wild features, beautiful natural scenery, pleasant climate, and fresh air. Visitors to Bai Mon Phu Yen appear to have the opportunity to immerse themselves in nature, forgetting the stresses of bustling city life. Bai Mon is most beautiful in the morning. When the sun rises in the morning, Bai Mon beach appears shimmering and fanciful, and the vast sea reflects the image of the endless sky. Visitors can also take beautiful check-in photos for themselves at this time.
Ganh Da Dia (Da Dia Reef)
When the sun's rays shine, the enchanting mist caresses and blends with the sound of the waves. Da Dia Reef becomes fanciful and majestic to the point where no words or emotions can adequately describe this one-of-a-kind natural beauty.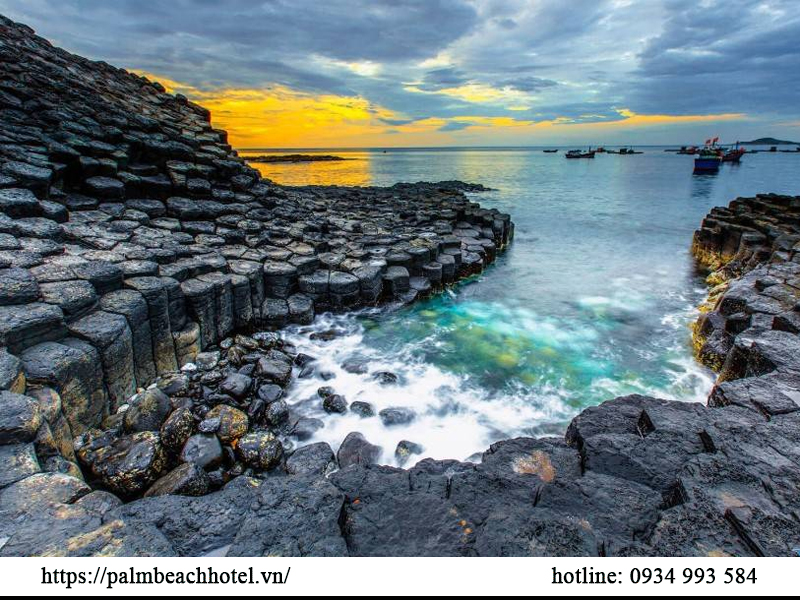 In 1998, this one-of-a-kind natural wonder was designated as a national scenic relic. Da Dia Reef in Phu Yen is regarded as one of the must-see attractions. The rapids' beauty is a wondrous natural masterpiece. Prismatic stone blocks stacked neatly on top of each other with basalt stone 200 million years old. From afar, the rapids appear to be a beehive reaching out to sea, standing out among the blue sea.
The above are my Phu Yen travel experiences; I hope you find this article useful. I wish you a fun, inexpensive, and reasonable trip to Phu Yen.