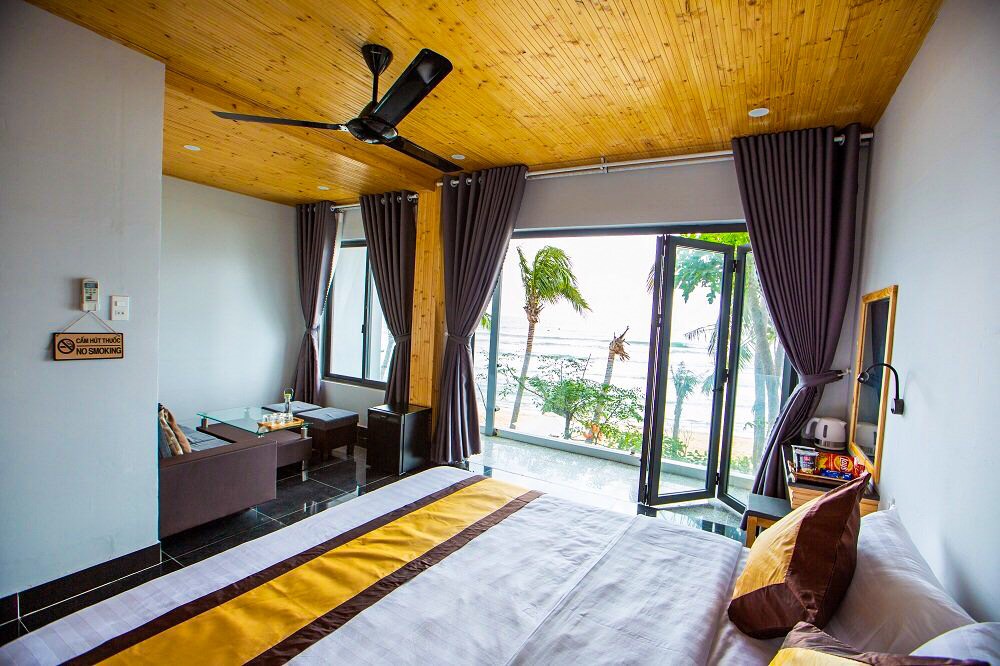 Phu Yen homestay with cheap sea view
Homestay Phu Yen is a popular destination for couples and families, and it is one of the tourist attractions that draw a large number of visitors. If you're looking for a cheap homestay or a homestay with a sea view in Phu Yen, Palm Beach Hotel is the place to stay, not only because of its beautiful scenery, diverse cuisine, and culture but also because it's owned by everyone's favorite person. Let's follow me to see why Palm Beach Hotel should be your first choice.
What are the benefits of staying at the Palm Beach Hotel?
The beautiful, unspoiled white sandy beaches of Vietnam's Phu Yen province are well-known. Hotels in Phu Yen always have "quality" views due to the advantage of having many beautiful beaches. In addition, the hotel chains located near the beach here always provide visitors with the most wonderful and unforgettable experiences. Palm Beach Hotel Phu Yen is one of them; the hotel is located at Ganh Dua beach – Giai Son hamlet, An My commune, Tuy An district, Phu Yen province. About 20 kilometers north of Tuy Hoa city.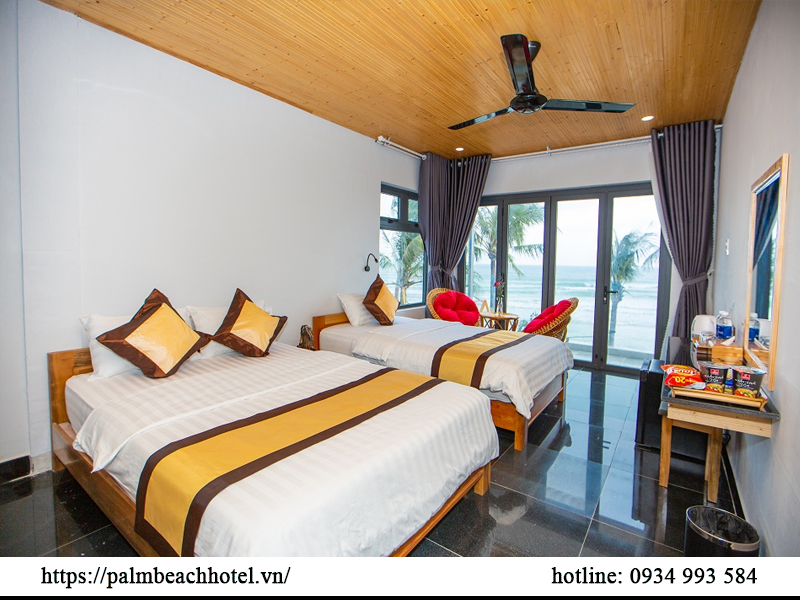 Guests can reach Palm Beach Hotel Phu Yen in about 20 minutes by car via Highway 14. Palm Beach Hotel Phu Yen, with a 4-star rating, will satisfy any visitor because all of the hotel's rooms have a direct view of Ganh Dua beach. The hotel is designed in a youthful, modern style, with luxurious and comfortable wooden furniture. Accompanied by a restaurant serving delectable European specialties, including the freshest seafood flavor caught that day by local fishermen who live on this land.
The most comfortable infinity pool at Phu Yen Hotel
In terms of convenience, the 4-star Palm Beach Hotel Phu Yen has a large infinity pool close to the sea. This hotel is known for having the most beautiful and comfortable swimming pool in the area. Perhaps this is the Palm Beach Hotel's strong suit that draws so many visitors. Despite its proximity to the sea, the hotel has a swimming pool on the premises. This provides the best check-in point.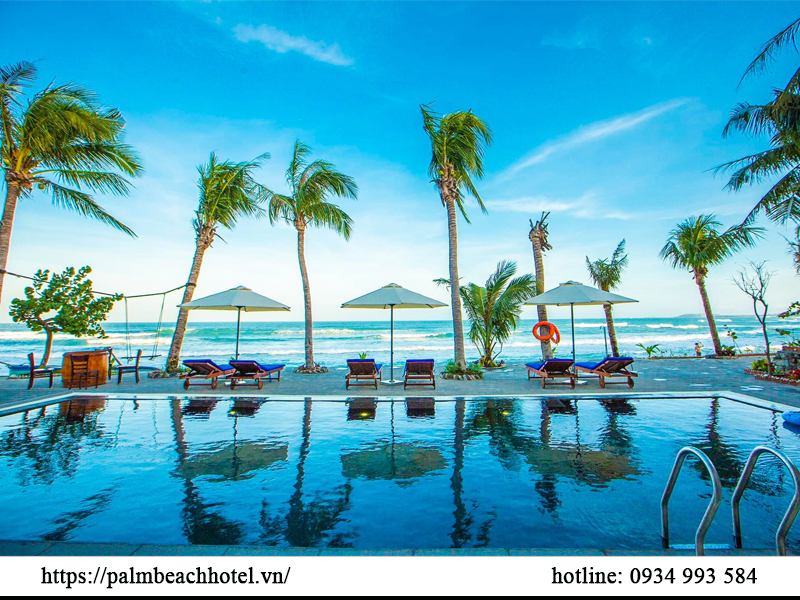 The pool depth is appropriate for people of all ages. The lake's water is always carefully filtered and circulated, ensuring that visitors have access to high-quality bathing water. The pool's bottom is made of anti-slip tiles, which helps to limit the slippery situation when standing and playing in the lake. Security and rescue systems are always on standby. Guests can spend their time relaxing with family and friends.
Other services provided by the hotel
Palm Beach Hotel – Phu Yen, as a 4-star hotel, also provides quality services for visitors to enjoy, such as 
Coral viewing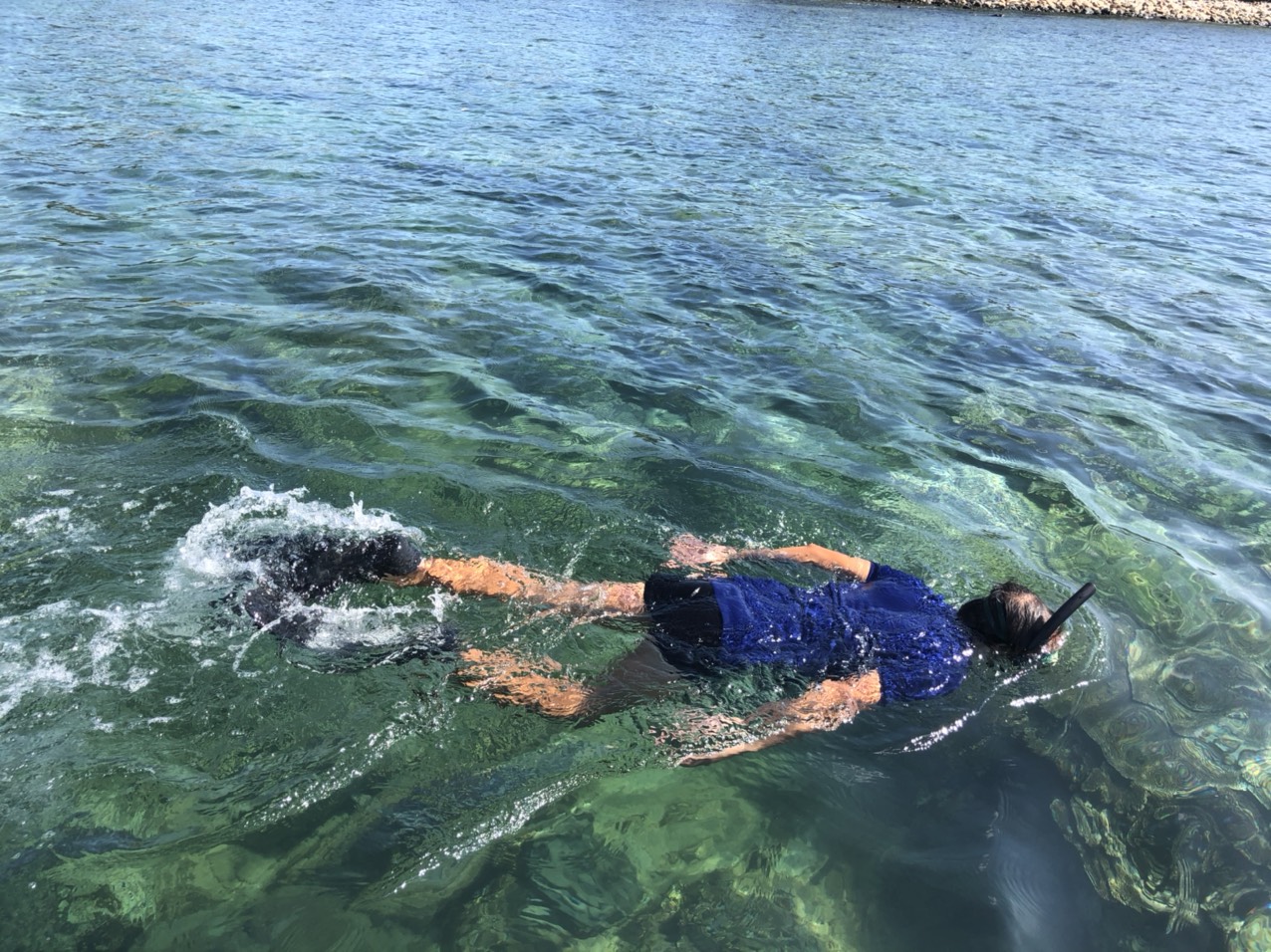 If you are a member of the "sea-loving team" who wants to feel the sensation of watching the entire "coral" castle on the ocean floor, come to Palm Beach Hotel to put on a swimsuit, life jacket, and diving goggles, and dive deep to admire the colorful coral species on the seabed. There are many species of hard and soft coral living in Phu Yen, as well as hundreds of different types of fish and sea creatures, which is a unique beauty that attracts tourists. This is also why many tourists who are interested in coral diving experiences want to visit Palm Beach Hotel for tourism.
Squid fishing at night
When night falls, Ganh Dua beach becomes quiet, but in the distance offshore, fishermen's lives continue to be busy with shimmering lights like a bustling city; this is also a good time to visit. Guests enjoy both relaxation and fun while night squid fishing.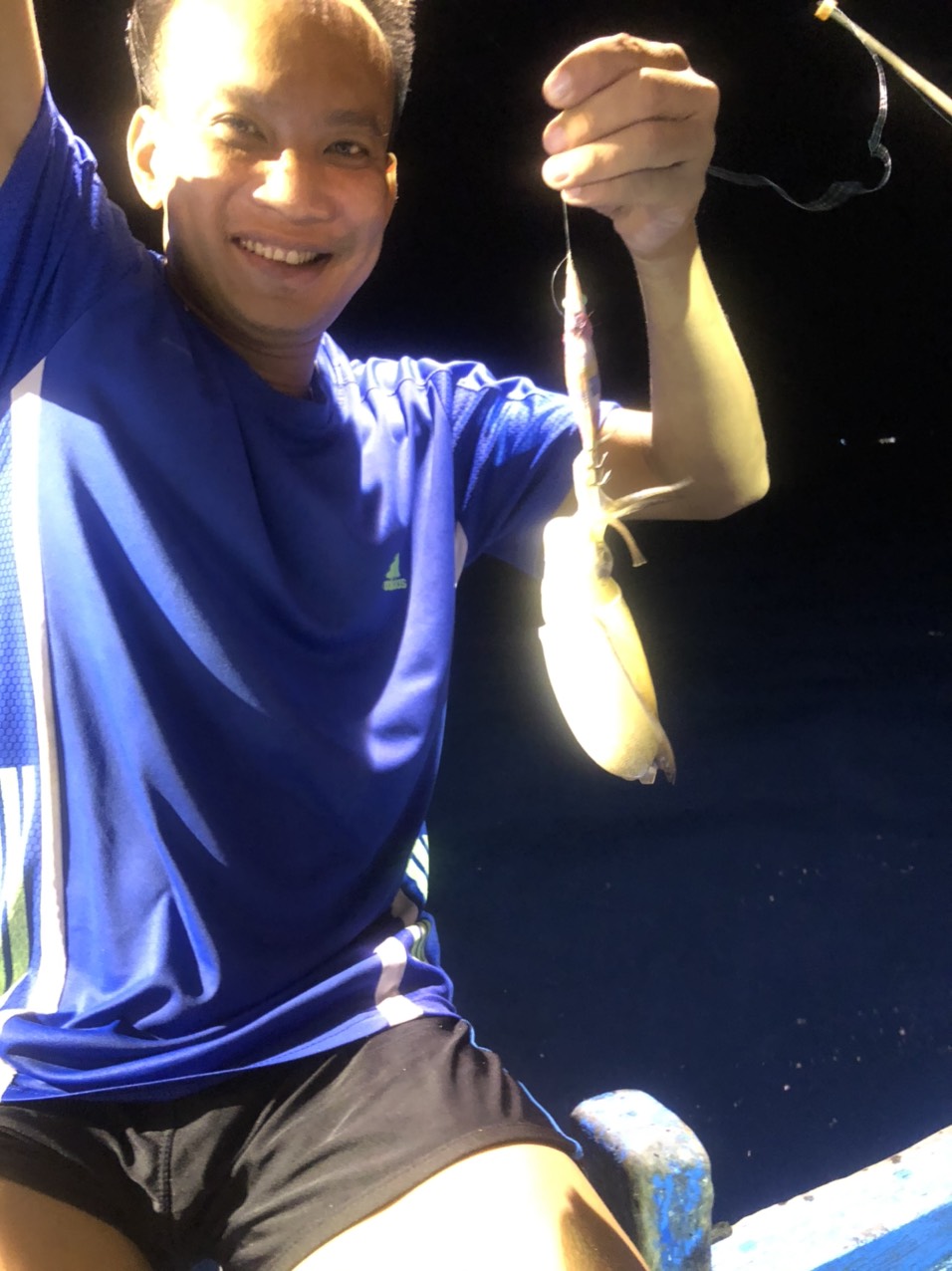 Visitors are outfitted with life jackets, lifebuoys, and specialized fishing equipment such as lights, lures, fishing rods, and so on, and have the same experience as fishermen on the Ganh Dua sea. Nothing beats catching squids hunting in the ocean with your own hands, or catching blue-bone fish and swordfish floating on the sea surface. Enjoy the spoils of freshly caught squid or fish.
Beachside bar
Have you ever fantasized about sitting lazily by cocktails and the blue sea, lying down reading a book, or dancing to lively music by the beach while traveling? Palm Beach Hotel is the ideal location for you! Palm Beach Hotel has a one-of-a-kind beachfront bar that is delicately decorated and offers visitors new experiences. When looking at the menu at the bar, visitors will have to immediately abandon the notion that going to the bar means getting drunk. Why? Because the Palm Beach Hotel's bar has whole coconuts, juices, peach tea… are "lovable" sea drinks, not just cocktails and yeast!
Conclusion
Palm Beach Hotel is more than just a hotel or a homestay; it is a home for you to rest, relax, and cherish your beautiful memories in the coastal city of Tuy Hoa. The establishment will provide you with a variety of high-quality services, including shuttle, car rental, tour guide, and so on. Will undoubtedly assist you in having the most complete vacation. Choosing a homestay for vacation and travel has gradually become a habit, something that many tourists take for granted. With the information provided above, we hope you have a relaxing stay at the hotel as well as in Phu Yen!