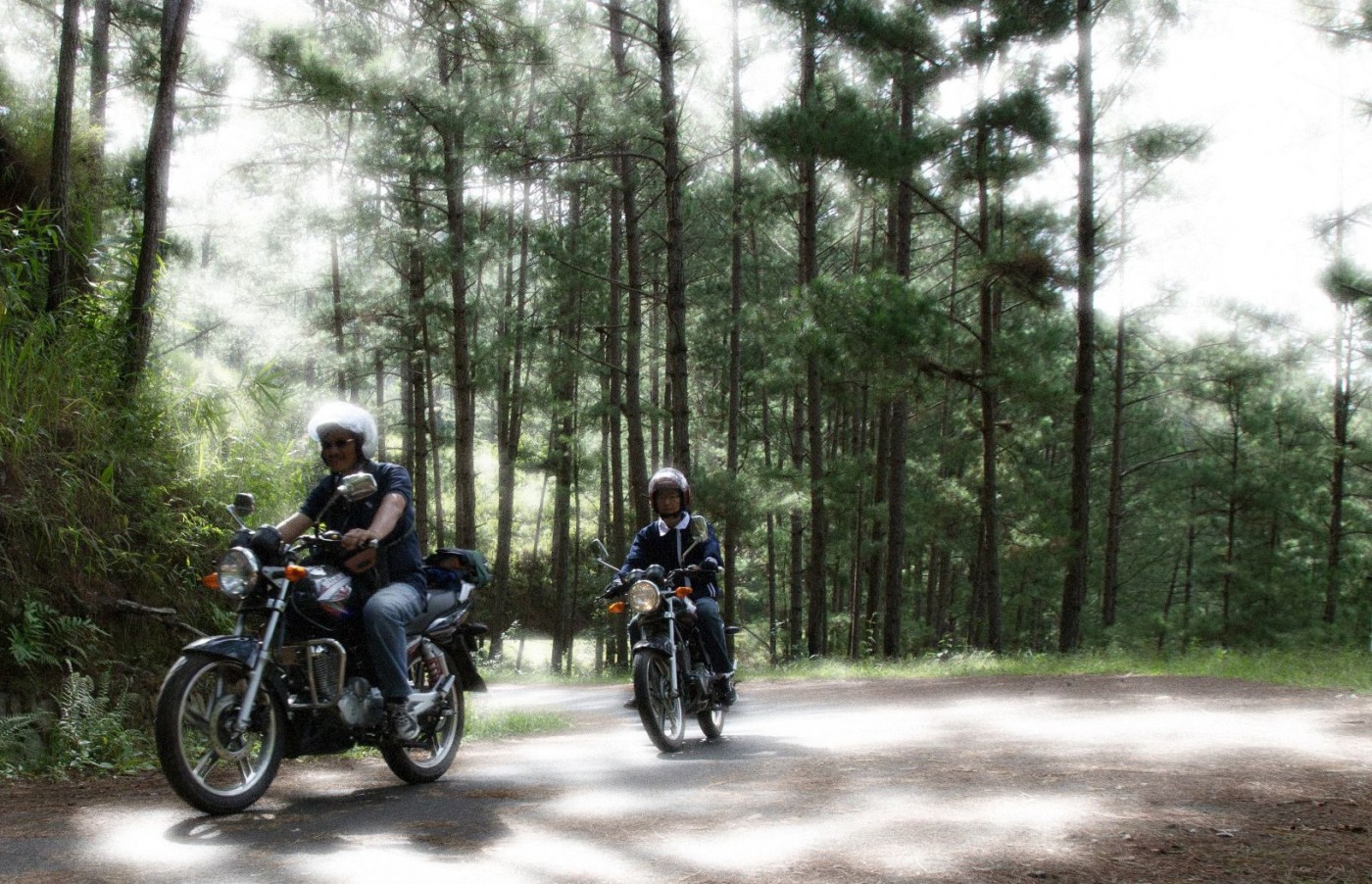 How far is Phu Yen from Hue?
How far is Phu Yen from Hue? Phu Yen is one of Vietnam's developing tourism provinces and is popular with many tourists because the beach here is so romantic, and the white sand beaches are popular tourist destinations.
Many tourists chose Tuy Hoa city in this province as a stopover on their journey. Tuy Hoa is a coastal city and the provincial capital of Phu Yen province on Vietnam's South Central Coast. It is bounded to the north by Tuy An district, to the west by Phu Hoa district, and to the south by Dong Hoa district, all of which are part of Phu Yen province. Tuy Hoa also has an eastern border with the East Sea. The alluvial plain formed by the Ba river is the main topography here. However, those who are about to arrive frequently inquire as to how many kilometers from Hue to Phu Yen. Your inquiries will be addressed in the following article.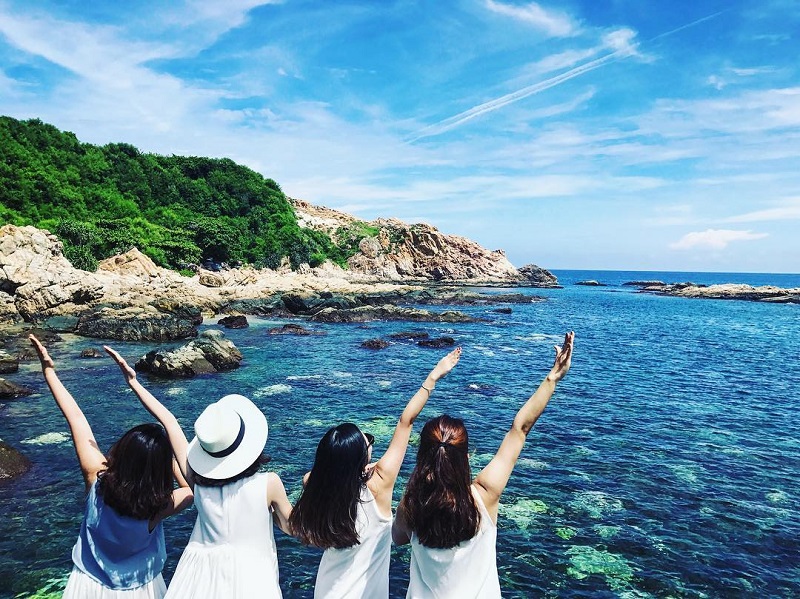 How far is it from Hue to Phu Yen?
The estimated distance from Hue to Tuy Hoa- the center of Phu Yen is approximately 495km, and the journey is expected to take more than 9 hours and 45 minutes. The following is a more detailed route guide that you can use as a reference for your upcoming trip to Phu Yen with your friends.
– Beginning in the center of Hue, drive a car about 20 kilometers along Phan Chu Trinh, Hung Vuong, and Nguyen Tat Thanh streets until you reach Huong Thuy town, Thua Thien – Hue province, and then continue straight. On National Highway 1A, continue for about 56 kilometers in Lang Co town before entering the 6.2-kilometer-long Hai Van tunnel to Da Nang.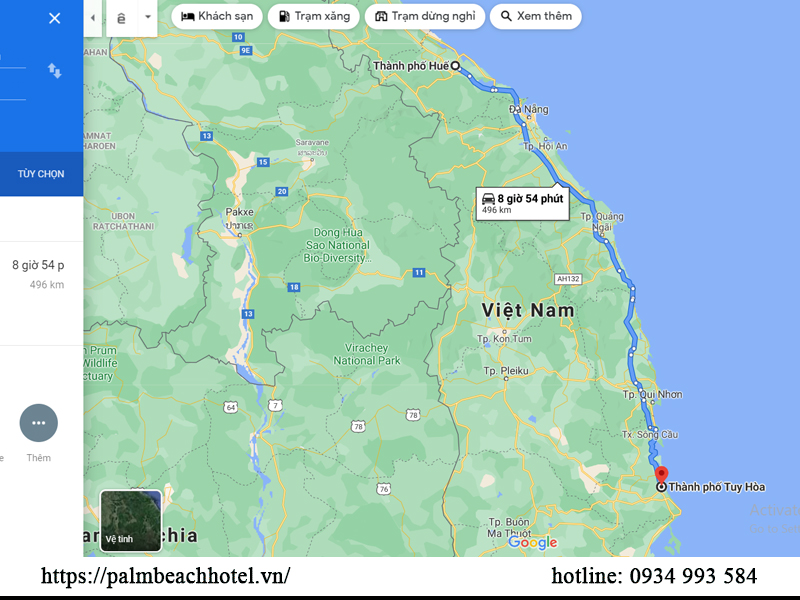 – You will arrive in Dien Thang Bac commune of Dien Ban district, Quang Nam province, after exiting the Hai Van tunnel and following National Highway 1A running out of Da Nang for about 31 kilometers. Continue down National Highway 1A for another 87 kilometers, leaving Quang Nam province and entering Binh Chanh commune of Binh Son district, Quang Ngai province.
– Then, leaving Quang Ngai province, you take National Highway 1A to Hoai Chau Bac commune of Hoai Nhon district, Binh Dinh province. This route is approximately 101 kilometers long. After entering Binh Dinh, you drive the vehicle for another 114 kilometers to leave the province, arriving in Phu Yen province in Xuan Lo commune of Song Cau town. – – – Finally, we will travel 84 kilometers from Song Cau town to Tuy Hoa city. So the total distance is about 495 km, which is quite long, so you should prepare well in terms of health, means, and money. Allow for adequate rest to avoid losing power in the driving process.
To ensure safety, we must strictly adhere to traffic safety rules such as walking on the road, the maximum speed allowed… 
* On the other hand, if you dislike riding motorcycles over long distances, consider taking the bus. There are numerous bus companies that serve the prestigious Hue – Phu Yen route, so you can be confident in your choice. A 39-seat sleeper bus costs around 450,000 VND on average and it takes about 12 hours to get there. Other modes of transportation include passenger cars, trains,…
How far is it from Tuy Hoa city center – Phu Yen to the other districts?
You can visit many scenic spots in Phu Yen. However, these locations are not in the same district; you must travel to different districts. As a result, you should adhere to the following travel schedule: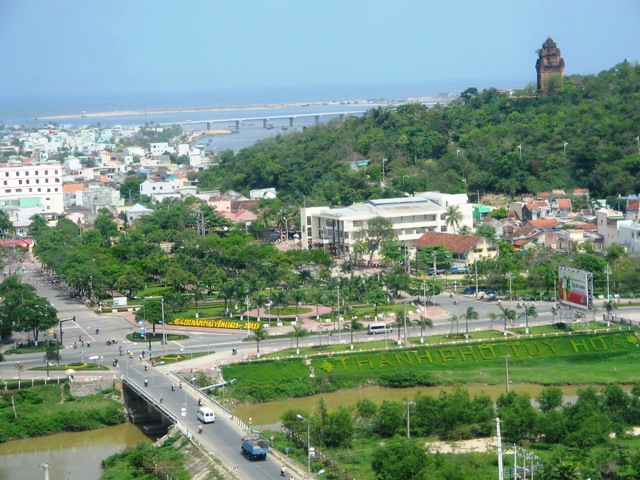 – Tuy Hoa city is 57 kilometers from Cau River town. Driving along National Highway 1A may take you longer than 1 hour and 5 minutes.
– Tuy Hoa city to Dong Hoa district is approximately 35 kilometers long and takes approximately 30 minutes to drive.
– Traveling along National Highway 1A from Tuy Hoa city to Dong Xuan district takes more than 1 hour and 50 minutes and covers approximately 65 kilometers.
– It takes more than 35 minutes to drive 15 kilometers from Tuy Hoa city to Phu Hoa district via the DH 25-ND road.
– It takes more than an hour and a half to travel from Tuy Hoa city in Phu Yen province to Son Hoa district via provincial road 63, which is approximately 60 kilometers long.
– Tuy Hoa city and Hinh River District are about 75 kilometers apart, and the drive takes about two and a half hours via National Highway 29.
– It takes about 30 minutes to drive from Tuy Hoa city to Tuy An district of Phu Yen province along National Highway 1A. This district is approximately 25 kilometers from the city center.
– The drive from Tuy Hoa to Tay Hoa district takes about 55 minutes due to the 30km distance. You travel along Highway 29.
The information above assists you in determining the distance between Hue and Phu Yen. Hopefully, these tips will be useful to you on your journey. If you're just getting started, don't forget to book a hotel room at Palm Beach Hotel- one of the hotels that can accommodate all types of travelers. I wish you a wonderful and exciting trip.