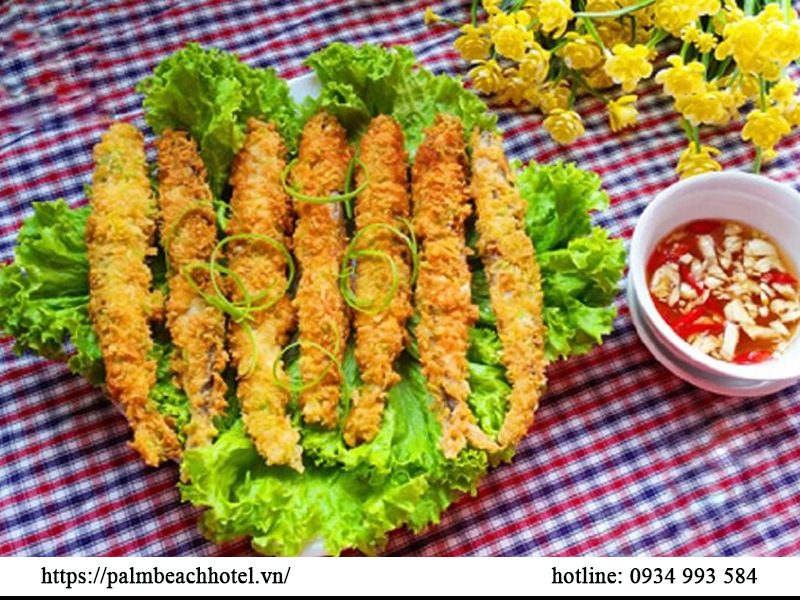 Bo Gu – Phu Yen specialty
There are a lot of unusual and intriguing foods at Phu Yen. "Bo Gu" is one of the most widely consumed foods. So, do you fully understand this Phu Yen specialty Bo Gu?
It is unfortunate that you are visiting the area of "Yellow flowers on green grass" if you do not like the local delicacies. The Bo Gu dish is one of the tempting dishes in particular that you must not miss. On the other hand, this mouthwatering cuisine is known to and perhaps even utilized by many foreigners. But are you sure you fully understand this Phu Yen unique Bo Gu dish? Let's learn more about this dish by reading the article below.
Discover unique "Bo Gu" in Phu Yen
The restaurants in Phu Yen are well known for their delectable dishes, which include grilled ditch fish, dried Bo Gu with sun-salted yellow ants, and… Naturally, Phu Yen, the "Bo Gu," is also included on this list. Dishes created with ocean tuna from Phu Yen are known by this name.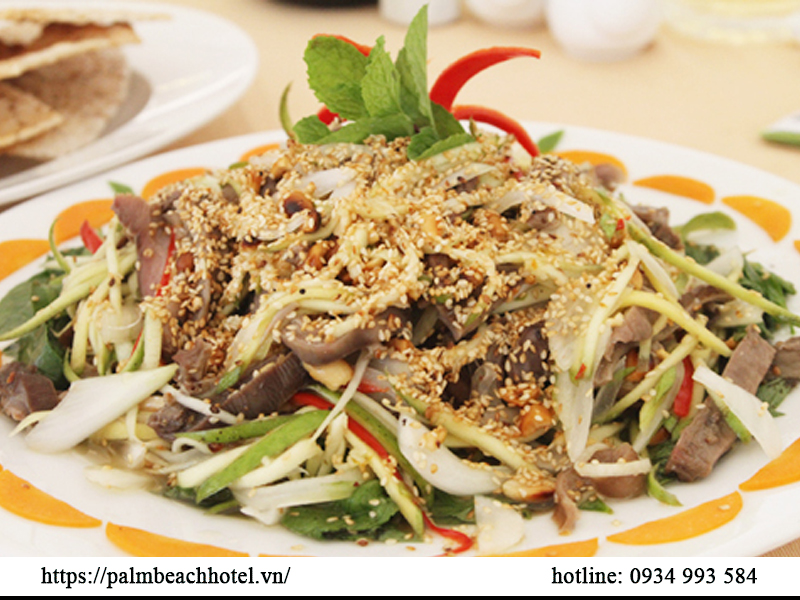 Phu Yen waters are favored by the mother of the sea with abundant seafood resources such as shrimp, squid, octopus, fish species… and tuna is a nutritious fish that is caught by many people. There are several varieties of tuna, including bluefin, bigeye, and skipjack. Professional chefs will prepare each variety of fish differently to create delectable meals with diverse tastes.
It is fair to claim that among marine fish meals, this one is the most nutrient-dense. All components of the ocean tuna are used and turned into special treats. People from Phu Yen in general and visitors to the city, in particular, find it impossible to resist the distinctive and recognizable flavor of Phu Yen in the dish "Bo Gu."
Meals cooked with tuna, notably this delicacy made popular by Phu Yen fisherman, are also known as Bo Gu. What's more remarkable is that all delicious and nutritious tuna dishes are built around this Gu meat. Above all, this delicious specialty is served in a number of ways and has an excellent nutritional value from almost every section of the tuna. It would be a major oversight if you were unaware of or did not try these meals.
Is the humpback meat specialty dish tasty?
Since ancient times, exploiting and making use of natural food sources has been crucial because the majority of the population of Phu Yen depends on fishing.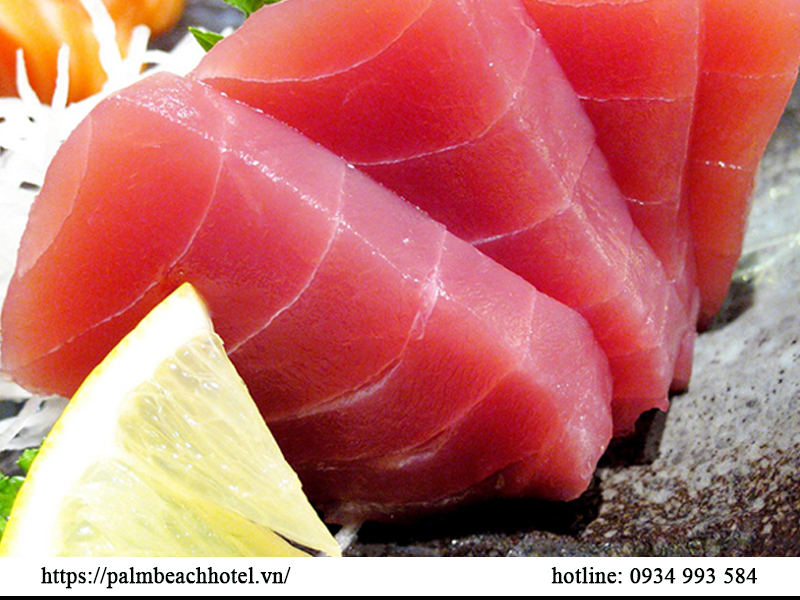 Additionally, fish is one of the animals that has a lot of protein, omega-3 fatty acids, and essential vitamins and minerals, according to modern scientific research. All of the aforementioned boost health and attractiveness in significant ways. Some of the benefits of Bo Gu include raising calcium levels, supplying minerals, regenerating the skin and hair, and increasing cognition. So, this is delicious and nutritious.
Some specialties of Phu Yen Bo Gu that you can try
The most special meal must be the Phu Yen specialty Bo Gu. Almost any part of tuna can be prepared to create a special meal. So, let's explore some famous dishes made from "Bo Gu".
"Bo Gu" stomach salad
The Bo Gu stomach salad is the first dish that cannot be overlooked; in fact, many restaurants routinely remove this portion when serving tuna. As a result, many people find it unusual and challenging to grasp when they learn about this. But this is a very well-liked specialty meal in Phu Yen. Because the food is delicious, has an alluring flavor, and lingers in the mouth, the more people who eat it, the more they'll appreciate it.
Steamed Bo Gu eyes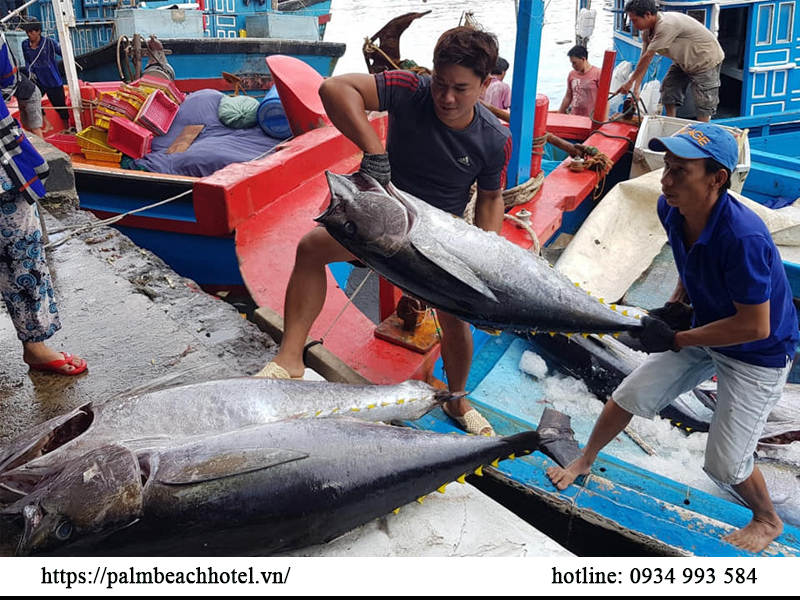 This specialty is also known as steamed tuna eyes or ocean headlights. This is a very nutritious dish, containing many special nutrients, but few people dare to eat it because the fish's eyes are so big that they feel scared. However, if anyone really enjoys steamed tuna eyes, they will feel that the dish is really very delicious and nutritious.
Tuna porridge
Tuna porridge is a great dish of Phu Yen, and at the same time, it is the pride of every local person. Besides, the dish will also be the best and most nutritious choice to supplement your nutrients and health in the morning. Each bowl of porridge will bring you the taste of the sea, the fatty aroma of rice grains, and the rich nutritional flavor of tuna. Surely, this will be a dish that makes you satisfied and can not be criticized.
Fried caviar
Bo Gu caviar is a popular delicacy that gives diners amazing pleasure. Particularly, tuna roe is simple to process since it is relatively large in size compared to other fish and is covered by a thin outer covering.
An intriguing and enticing meal with a lot of nutrients is fried caviar. Above all, the food sources used in this specialty aid consumers in improving their cognitive function. Additionally, caviar efficiently aids in memory development, health promotion, and the treatment of rickets in youngsters. As a result, you must not miss this delicious cuisine when visiting Phu Yen.
The article about Phu Yen specialty "Bo Gu" that Palm Beach Hotel wants to provide to you is hopefully what you were looking for. If you wish to visit the region, savor these mouthwatering rice meals, and want to stop somewhere suitable. To update more complete information, kindly check the link https://palmbeachhotel.vn/.